If you are a sports fan and follow the NBA, Kevin Durant needs no introduction. He is arguably one of the best scorers in the history of the NBA and basketball overall, and he was the main player in Oklahoma, Golden State, and now Brooklyn. However, there's another field where Kevin excels besides basketball and that's collecting luxury cars.
The NBA star sure knows how to pick his cars since Kevin Durant's car collection includes some models that you just have to see.
1966 Ford GT40: $10,000,000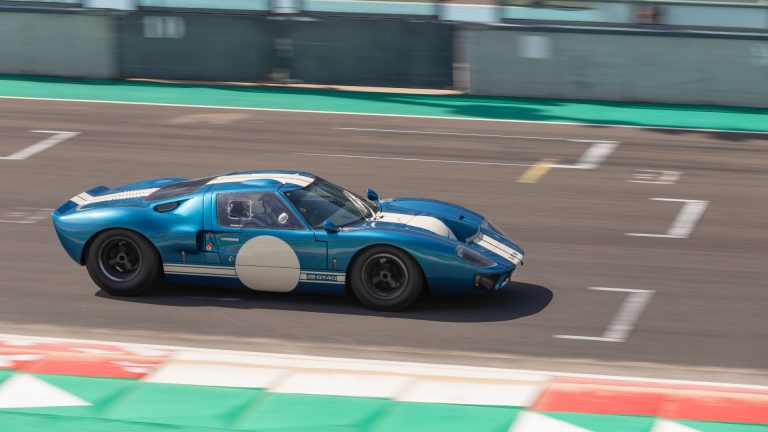 A car on Kevin's list that's simply unprecedented is his $10 million Ford GT40 from 1966. It's not just any Ford GT if such a thing even exists due to the exclusivity of this model. However, this one is even more special, since it's the first Ford GT designed to beat Ferrari in 24 hours of Le Mans race. There were just 31 of these reproduced by Ford and updates in terms of the engine and transmission by Caroll Shelby.
The price of this car goes from $9 million to even $12 million and it's no wonder since this car is a piece of American automotive history and Durant has one of these special ones.
2017 Lamborghini Aventador Roadster: $545,000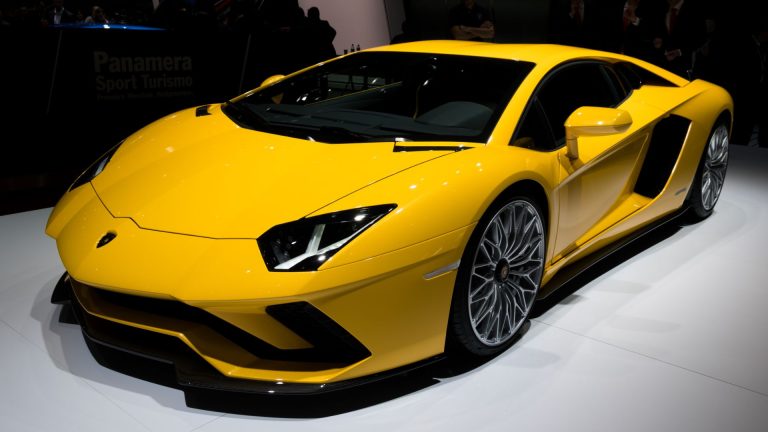 Another amazing car in Kevin Durant's collection is his Lamborghini Aventador Roadster. It may not be comparable with the Ford GT40 in terms of price and rarity, but it's yet another supercar. Kevin has a black Aventador with carbon fiber details and a powerful naturally-aspirated 6.5-liter V12 engine.
Because of this, it can fly from 0 to 60 in just 2.9 seconds and this makes it one of the fastest production cars in the world. To have both this beast and a vintage GT40 in a garage means you are a real passionate car guy, so we admire Kevin on these picks so far.
2019 Rolls Royce Phantom: $450,000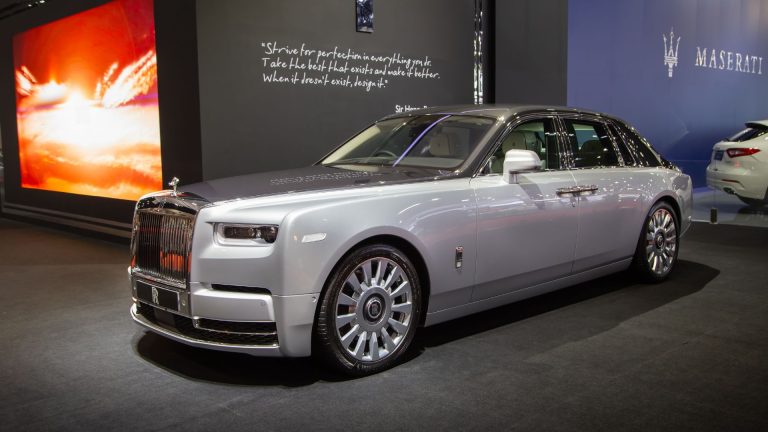 The next car on this list is a bit different than the previous two since it's not a sportscar. It's a Rolls-Royce Phantom, the flagship model in the Rolls-Royce lineup, and a true luxury sedan with a 6.75-liter V12 powerplant under the hood.
With 570 horsepower and 665 pound-feet of torque, this 5,644-pound car goes from 0 to 60 in 5 seconds. It's an impressive feat for such a heavy car, and Kevin's Phantom is equipped with a full wooden and leather interior which makes it even more of a luxury car.
2014 Ferrari California: $134,000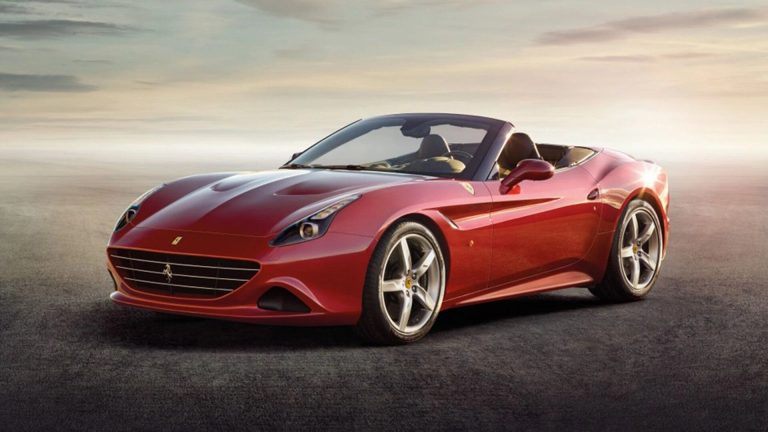 The first-generation Ferrari California is yet another of Kevin's supercars in his collection and this one is a bit different than the Lambo and GT40. It comes in Ferrari's signature red color and a 4.3-liter V8 under the hood that puts out 460 horsepower, which is still more than enough for a daily drive.
However, this car is not as rare and powerful as the previous two sports car, hence the difference in value.
2017 Cadillac Escalade: $56,000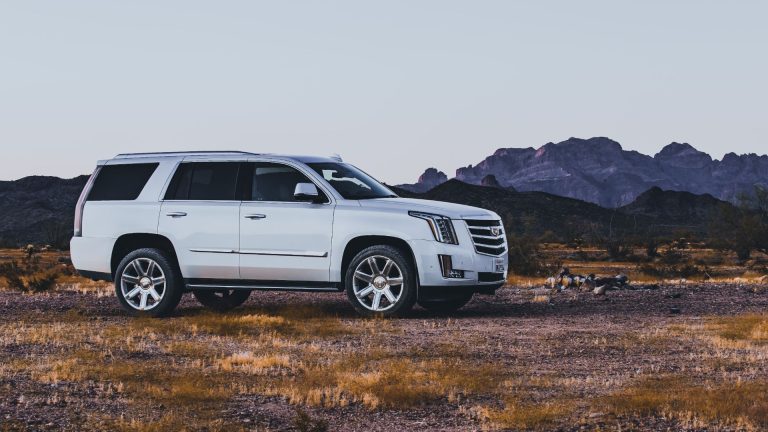 Besides the luxurious and sporty cars in Kevin's garage, the famous basketball player also has a few SUVs. The first one on this list is his 2017′ Cadillac Escalade and this one is among the American favorites. It's a full-size SUV with space for 8 passengers and makes a perfect family car and a vehicle in which Kevin can go under the radar while driving on Brooklyn roads.
1960 Lincoln Continental: $46,000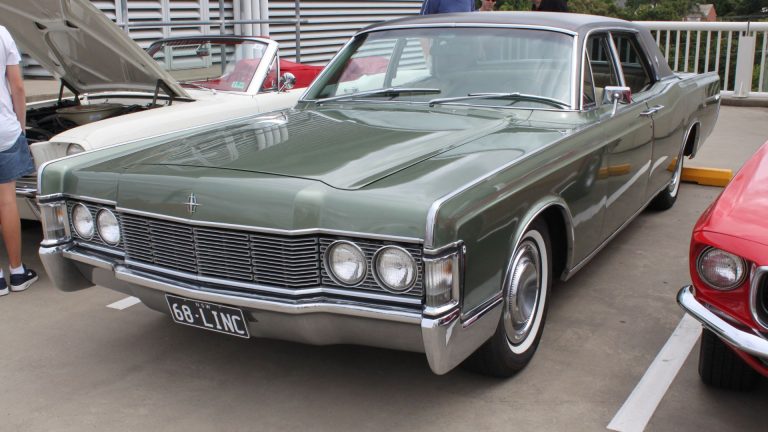 One car that you probably never expected to see on this list is Kevin's 1968′ Lincoln Continental and this old-timer goes for around $40K. However, it's a completely customized Continental that Kevin fitted with all the options he found to be suitable, and we've got to hand it to him – it looks just the way it's supposed to.
It's a real old-school classic with dark paint and shiny chrome wheels with a masterpiece of an engine – the 7.6-liter V8 with 340 horsepower.
2011 Chevrolet Camaro SS: $44,000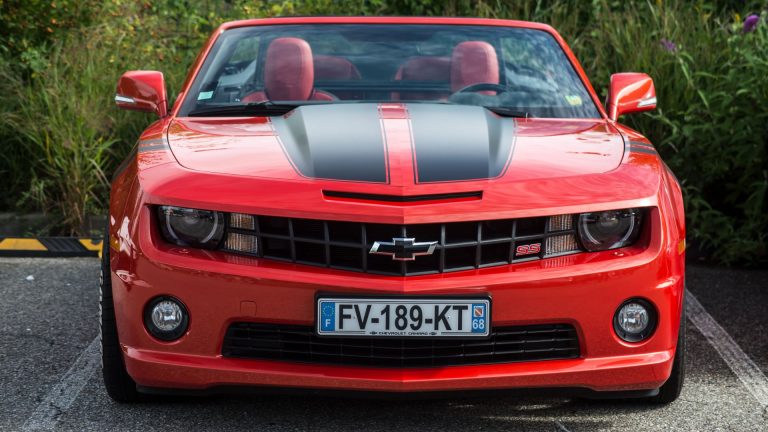 There's no doubt that a 6.2-liter V8-powered Chevy Camaro SS from 2012 is one of the best-looking Camaros out there. However, Durant has a pretty unique one, and it's a car that not all car enthusiasts will love. He painted his Camaro SS in red with a design to fit his KD 8 Nike shoes.
While not all automotive enthusiasts approve of this, the color suits the car rather nicely, except for the too much red paint going on around the front grille.
2014 Jeep Wrangler: $25,000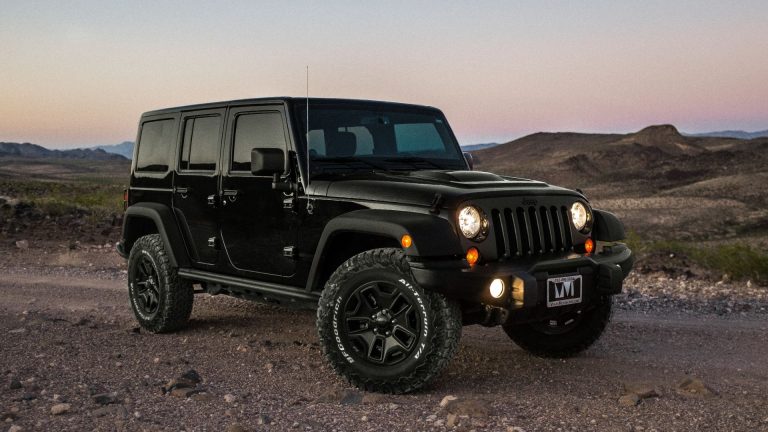 Finally, we come to the end of Kevin Durant's car collection list and we may not wrap things up with a bang as large as the GT40 that started this list, but it's surely a car that you'll know to appreciate. It's Kevin's custom Jeep Wrangler and it's a 3.6-liter V6 version with a customized body kit and wheels. It's a great off-road performance car and Kevin has been spotted driving this one in the wintertime.
Celebrity Car Collections