With over 32 million albums sold worldwide, Justin Timberlake is one of the most popular singers of the past decade. He is the author and singer of numerous hits including "Sexy Back" and "Can't Stop The Feeling", and he also made a few appearances in Hollywood movies.
He also appeared in the 2018′ Superbowl as the lead singer, so he's quite a big deal in the entertainment industry. However, one thing that you probably didn't know about him is that he is a dedicated automotive enthusiast. So, let's take a look at Justin Timberlake's car collection to see which rides in his garage deserve to be mentioned.
Why you can trust REREV's list of celebrity car collections: Our researchers gather data from verified news sources and social media platforms. We conduct a thorough investigation to ensure that the details about the cars, including their models and values, are accurate. Find out more about celebrity car collections research methodology..
2003 Jeep Grand Cherokee SRT: $72,000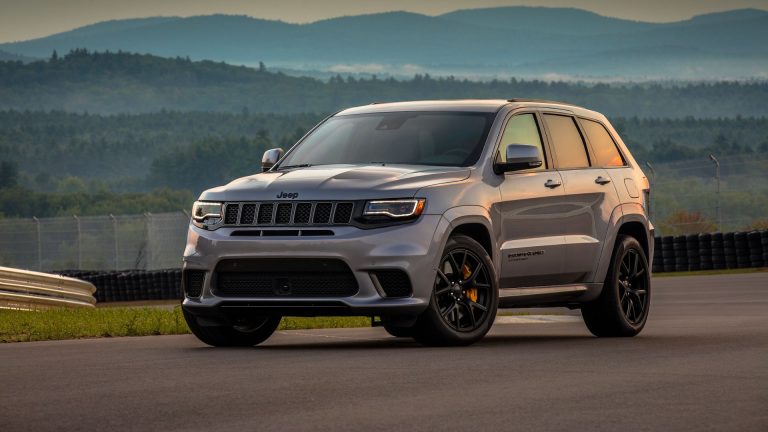 Right from the start, it's clear that Justin is a fan of US-style rides, and his Jeep Grand Cherokee SRT confirms it. It's the boosted sporty version of the Grand Cherokee and it comes with a 6.4-liter V8 and the 475-horsepower output gets distributed to all the wheels.
This allows the large SUV to get an impressive performance with the 160 mph top speed and a 4.4 second 0 to 60 time. Justin's Grand Cherokee SRT is a dark gray one, making it a unique ride even among the SRTs that are quite common on US roads.
2021 Pontiac GTO: $55,000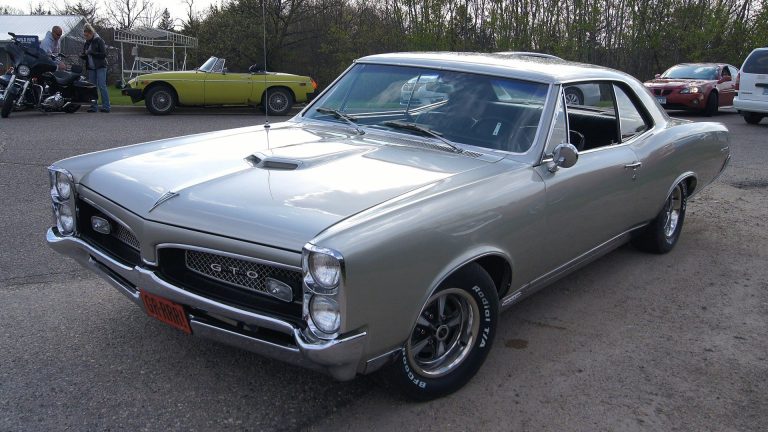 Our next car on the list of Justin's collectibles is his 1967′ Pontiac GTO convertible. This one is a real gem of the US automotive industry and a car that makes a true vintage ride. There's an interesting story behind how the famous singer and actor got one of these since he used to drive it on the set of one of his movies.
Once he realized how pleasing the drive feels in this vintage convertible, he just had to grab one of these just for himself. So, he got a 6.6-liter V8-powered Pontiac GTO in perfect mind condition and the black paint combined with the red roof makes a perfect blend.
2009 Bentley Continental GT: $47,000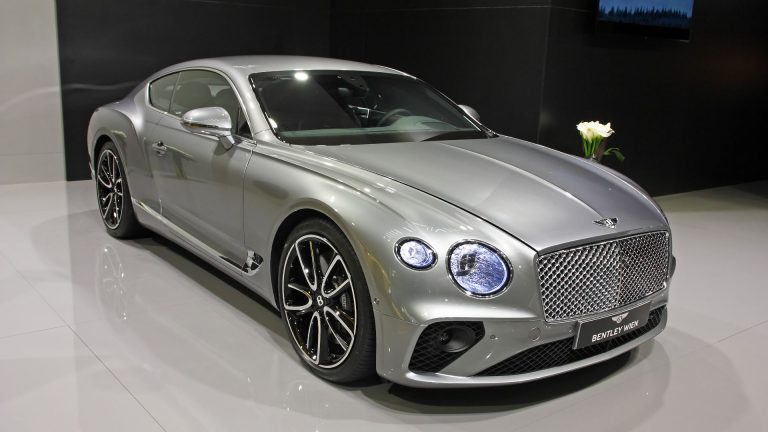 This next car is a real masterpiece of the automotive industry, and it's Justin's Bentley Continental GT. This GT coupe is a brutal driving machine with a 6.0-liter W12 engine that puts out 552 horsepower and 480 pound-feet of torque. It's a great ride with a characteristic W12 sound and an interior luxury like no other when considering the luxurious GT coupe cars.
He's been spotted in a gray Continental GT and this one is surely among his favorites. It's the flagship model of Bentley's lineup at the time, so we are confident that it must feel extraordinary to drive around in one of these.
2021 Jeep Wrangler: $46,000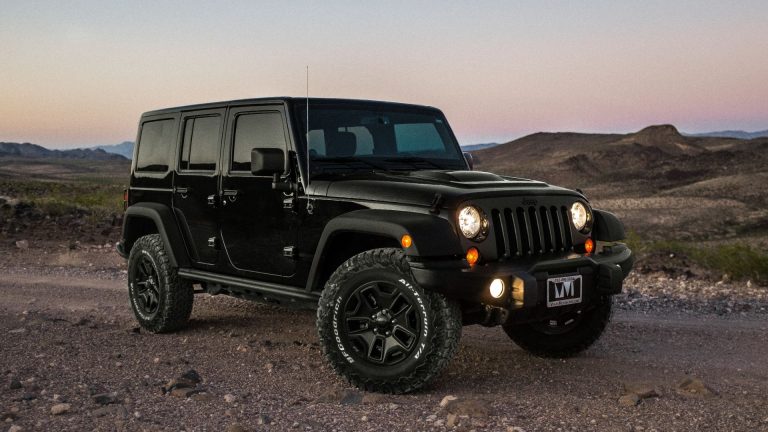 We are back to Jeep cars once again for this next one, and it's a ride that's at least as exciting as Justin's Grand Cherokee SRT. The Wrangler Rubicon is a car that delivers exceptional off-road performance and a ridiculously-powerful 6.4-liter HEMI V8 with 470 horsepower and 470 pound-feet of torque.
This makes the Rubicon a great daily ride and a capable off-road performer at the same time, and the performance is no joke even when compared with sports cars. It runs from 0 to 60 in just 4.5 seconds and the Rubicon trim also includes locking differentials, shocks that are specifically made for off-road driving, and an adjustable sway bar, all of which are electronically adjusted. So, you can say it's quite a versatile and unique ride.
2013 Audi S5 Cabriolet: $17,000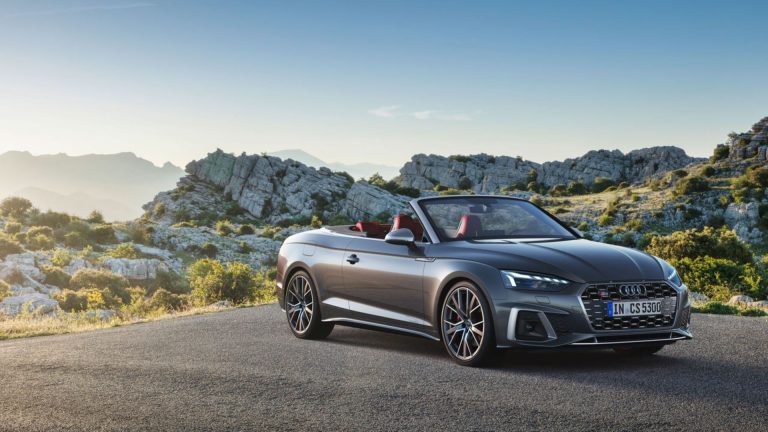 This next car might not be as flashy and expensive as sportscars owned by other celebrities, but it's a great choice overall. Justin decided to get a sporty cabriolet, and there's nothing wrong with picking the first-generation Audi S5. It has vibrant red paint and chromed details, and he's often seen driving around town in this one.
The S5 has a 3.0-liter turbocharged TFSI engine with 333 horsepower, and there's also the 4.2-liter V8 variant that packs 354 horsepower. Overall, it's a great sports car and it has a decent performance as well, going from 0 to 60 in 4.8 seconds.
Hummer H3: $15,000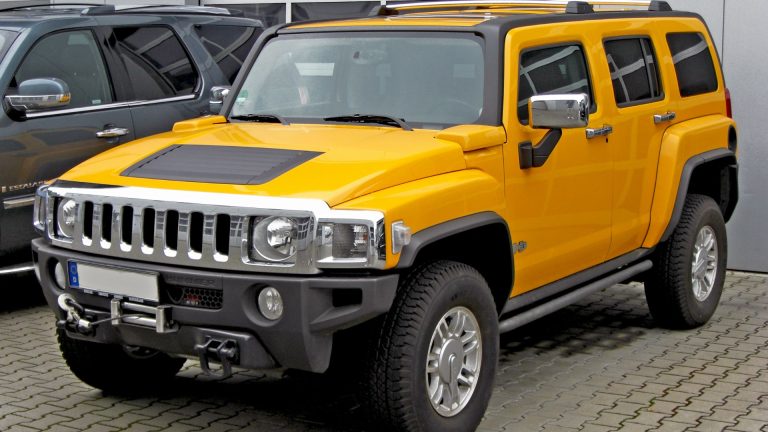 For the conclusion of this list, we have another hugely interesting model in Justin Timberlake's garage – his Hummer H3. The H3 looks more like an armored vehicle or a tank than a road-legal car, and it's a red H3 owned by Justin which makes it rather unique.
The Hummer comes with a 5.3-liter V8 under the hood, and it's not quite a performance car, which makes sense having in mind its curb weight of 5000 pounds. One thing is for sure, Justin surely enjoys collecting cars of this type, as confirmed by his Jeep Wrangler Rubicon.
Celebrity Car Collections