Just like the rest of the Kardashian family members, Khloe Kardashian has some rather expensive vehicles in her garage. She's a TV personality and a model besides her role in the TV reality "Keeping up with Kardashians". So, it's no wonder that she can afford some of the cars that many automotive enthusiasts can only dream of.
If you are curious about her taste in cars, this guide on Khloe Kardashian's car collection should do the trick of introducing you to some of her favorite vehicles.
2017 Lamborghini Aventador: $545,000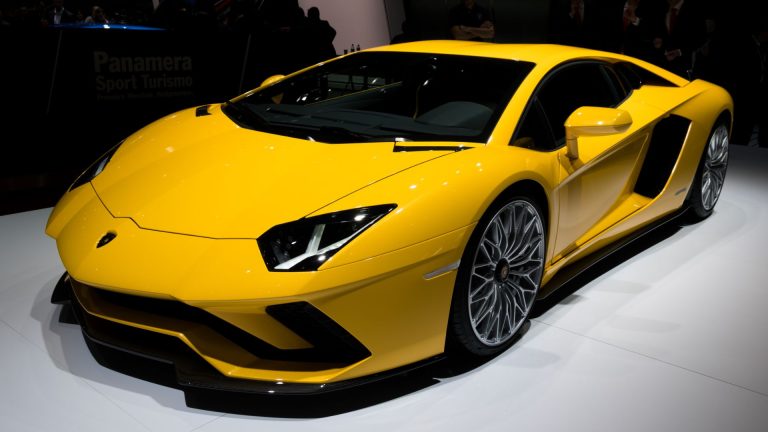 Right off the bat, we can see that Khloe means business in terms of the cars in her collection. We start off this list with her Lamborghini Aventador LP 740 as a flagship Lambo model with a 6.5-liter V12 under the hood and 740 horsepower that allows it to sprint from 0 to 60 in just 2.9 seconds.
Considering the mind-blowing performance of this car, it's no wonder that Khloe picked it up to be the most prominent model in her garage.
2022 Rolls Royce Ghost: $434,000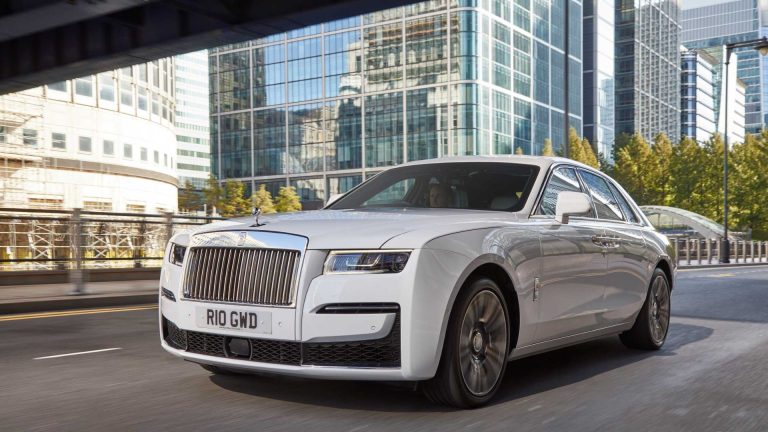 Having as many cars like the Aventador LP 740 as possible surely sounds fun, but Khloe has to consider family needs due to the recent addition to the family. So, the best car you can think of for a mom to drive around with her child is Rolls-Royce Ghost. It offers the utmost comfort, luxury, and safety, making it a perfect mom car and an everyday ride that still packs quite some power with a 6.75-liter V12 engine.
While it has over 500 horsepower, the most prominent quality of this car is its interior quality and the comfortable driving sensation that it provides.
2016 Rolls Royce Phantom Drophead: $410,000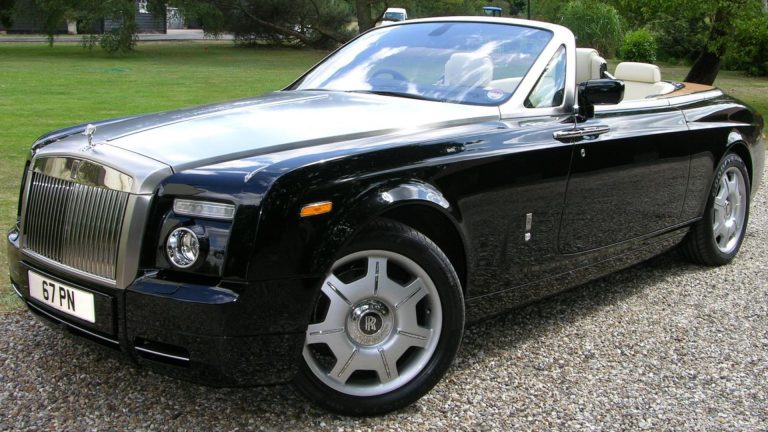 If the Aventador is a perfect sports coupe, and the Ghost makes a great family car, then the Phantom Drophead Coupe might be the perfect blend of the two. It still offers all the luxury of the Phantom, only this time Khloe gets a sporty two-door design and body styling that catches the attention wherever she goes.
On top of that, it's a convertible which makes it possible to drive it around even during bad weather.
2019 Rolls Royce Cullinan: $375,000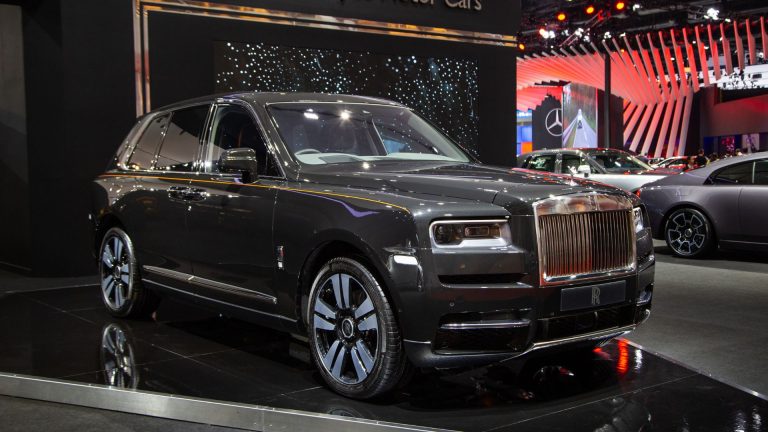 We are moving on with the list of Khloe Kardashian's best models in the fleet, but we stay with Roller models for this next one. It's her Rolls-Royce Cullinan, and this luxury SUV has it all – a luxury wooden and leather interior, raised clearance, and utmost driving safety.
She's often seen driving her baby girl in this car, making it a perfect daily choice that didn't prevent her to go for a catchy color combination – a gray metallic paint with an orange interior.
2022 Ferrari 488: $263,000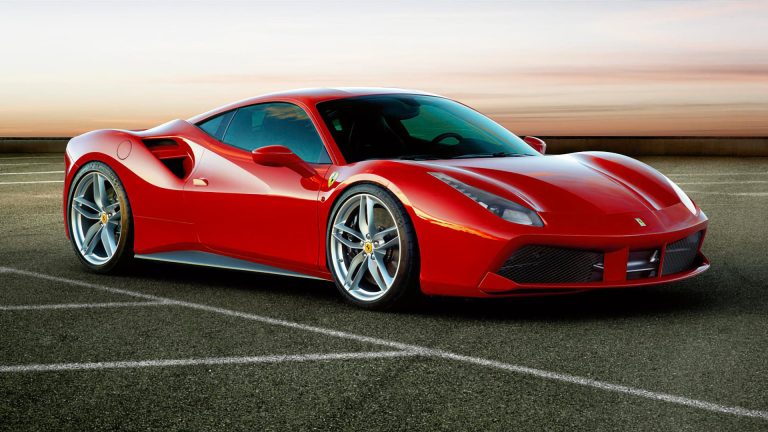 Khloe seems to enjoy Italian sportscars since she owns a Ferrari 488 besides her Lamborghini Aventador LP. The 488 comes in traditional Ferrari red paint, but you won't see a V12 under the hood. Still, it's not that much disappointing, since the 3.9-liter twin-turbo V8 packs 670 horsepower, making it one of the most powerful cars with the Prancing Horse badge.
It's a Ferrari with a modern engine configuration and a modern design, having in mind that it looks like a smaller version of the LaFerrari.
2022 Bentley Continental GT: $240,000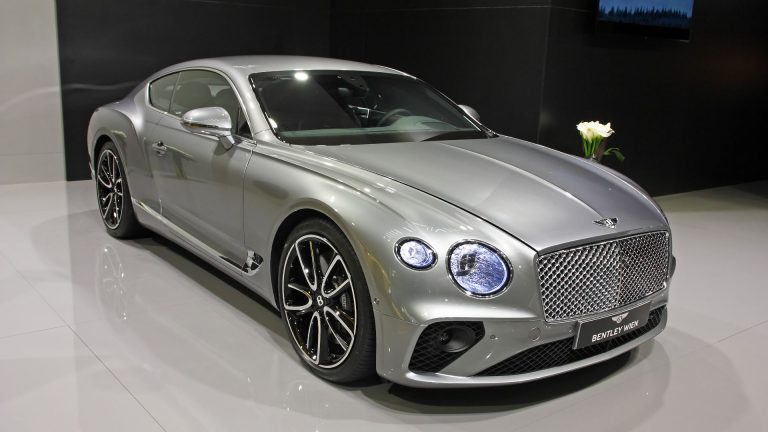 The Bentley Continental GT is just what you would expect from this car – it's a grand tourer vehicle at its best and it offers plenty of luxurious options and features that make the ride unique. It's clear that Khloe wanted to steer clear from the Bentley and Rolls-Royce rivalry and simply make a perfect compromise by getting both.
The car is known for its refined wooden finishes in the interior, as well as the powerful 4.0-liter V8 that pushes around 540 horsepower.
2022 Porsche 911 Turbo S: $207,000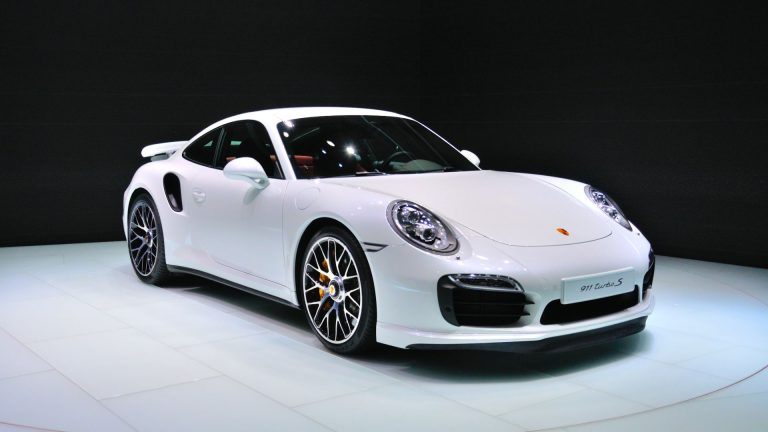 Khloe's passion for superb sportscars is reflected through her Lambo, Ferrari, and now the Porsche 911 Turbo S. It's one of the fastest production cars in the world, with just 2.6 seconds from 0 to 60, thanks to the 3.8-liter turbocharged flat-six engine and a 4×4 drive.
The car launches from the standstill and provides a unique sense of a boost when the turbo kicks in, so it's surely a great addition and a car worthy of being parked next to her more valuable rides.
2022 Range Rover SVA: $184,000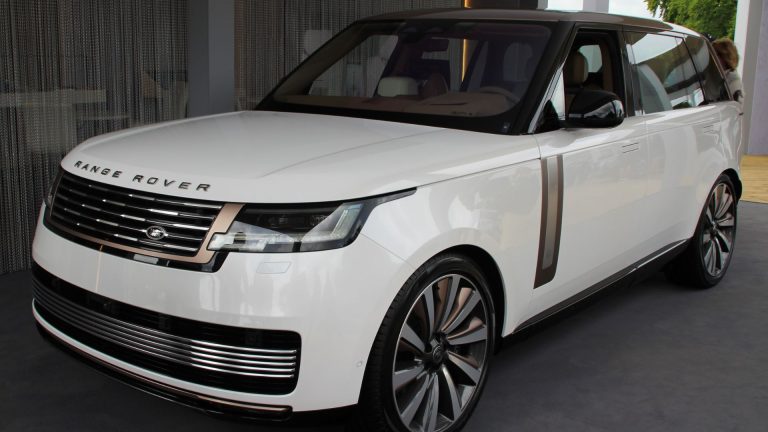 Khloe has a clear passion for luxury SUVs, and besides the Cullinan, she also owns a top trim of Land Rover's signature ride – a Range Rover SV Autobiography. This car makes a great blend of luxury and comfort, and still delivers considerable performance with its 5.0-liter supercharged V8.
It's a sort of engine configuration that you'd expect to come more in a Shelby Mustang than a luxury SUV, so there's plenty of power in situations where swift and safe overtaking is required.
2022 Mercedes G63 AMG: $180,000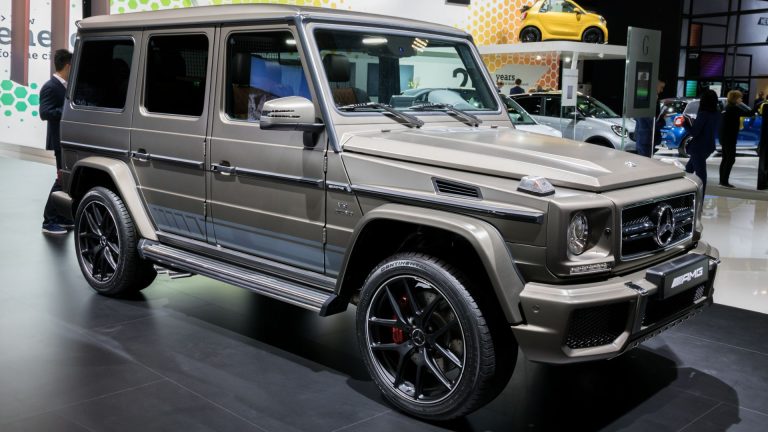 Of course, like any other popular celebrity, Khloe had to get a few cars to confirm her status, and what better status symbol is there than a Mercedes-Benz G-Wagon? This time, she decided to go with the G63 AMG, which is the obvious choice among the G-Class rides.
Sure, the diesel variant is just as appealing, but this one offers more brute power and dynamic body trim. Of course, it's a black G63 and the chrome touches make this car look aggressive and luxurious at the same time.
Celebrity Car Collections