Like many of his fellow rappers, Lil Wayne also has a car collection that every car guy dreams of. You can't blame him, since, with a net worth of $175 million, it's impossible to restrain yourself from getting a few luxury cars.
There are some extremely rare models in Lil Wayne's car collection, so let's take a closer look.
Why you can trust REREV's list of celebrity car collections: Our researchers gather data from verified news sources and social media platforms. We conduct a thorough investigation to ensure that the details about the cars, including their models and values, are accurate. Find out more about celebrity car collections research methodology..
2010 Bugatti Veyron: $1,850,000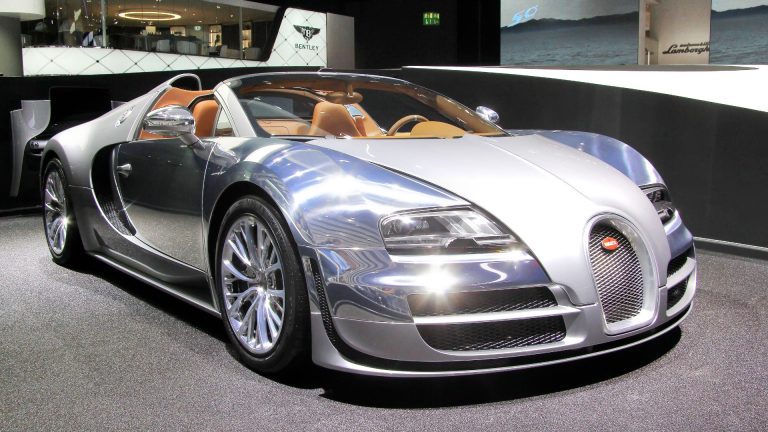 The most expensive car in Lil Wayne's collection is Bugatti Veyron from 2010. It's a black Veyron with an 8.0-liter W16 engine that puts out 1000 horsepower thanks to four turbochargers. At the time, it was the fastest production car in the world, and it still looks amazing today.
It's valued at around $1.8 million, which is more than 50% of his entire collection.
2021 Mercedes Maybach 62 Landaulet: $1,300,000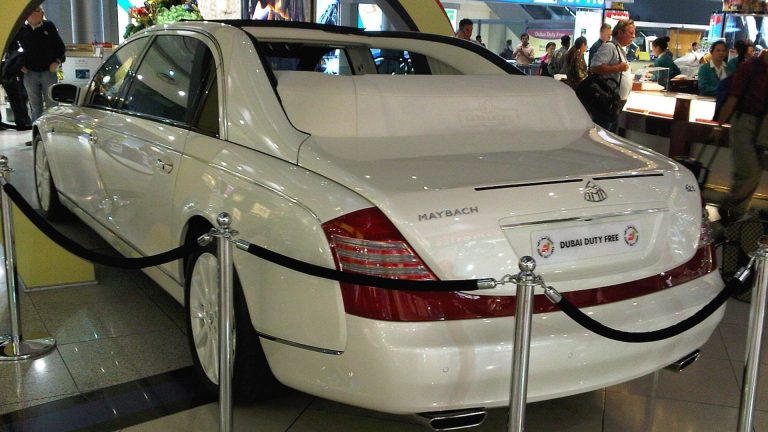 Besides sports cars, Lil Wayne also has a taste for luxury cars like his Mercedes Maybach 62 Landaulet. It's a Maybach version of the S-class and the rapper has a black one with signature alloy wheels. It's the epitome of luxury and comfort and a car we imagine Lil Wayne enjoys being chauffeured in.
Still, it's also a serious machine with a 6.0-liter V12 under the hood and 630 horsepower. It also has a retractable rear roof so the rear passenger can enjoy some fresh air on a sunny day. It's no wonder that this car offers it all, considering its $1.3 million price tag.
2020 McLaren 720S Spyder: $326,000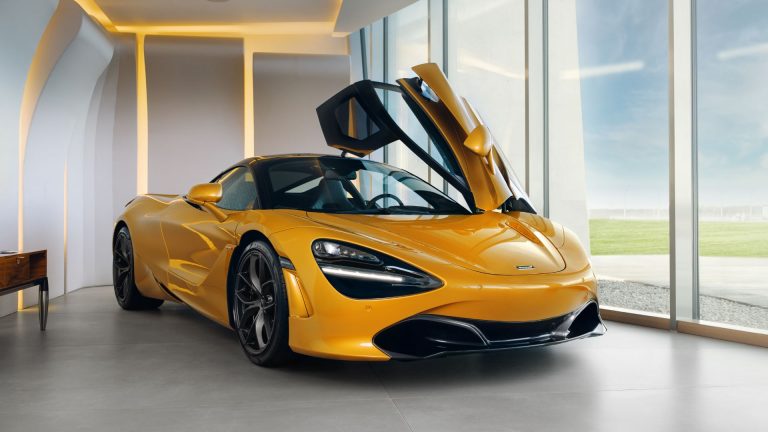 One of the most recent cars in Lil Wayne's collection is his McLaren 720S Spyder. It's a beauty of a car, and it comes completely black with dark alloy wheels. This version of the car also has a retractable hard-top, and it's a convertible perfect for a fast-paced summer ride.
It packs 720 horsepower thanks to the 4.0-liter twin-turbo V8 which launches it from 0 to 60 in just 2.8 seconds. While you might think that this car costs more, its price tag is around $330,000.
2008 Rolls-Royce Phantom Drophead: $310,000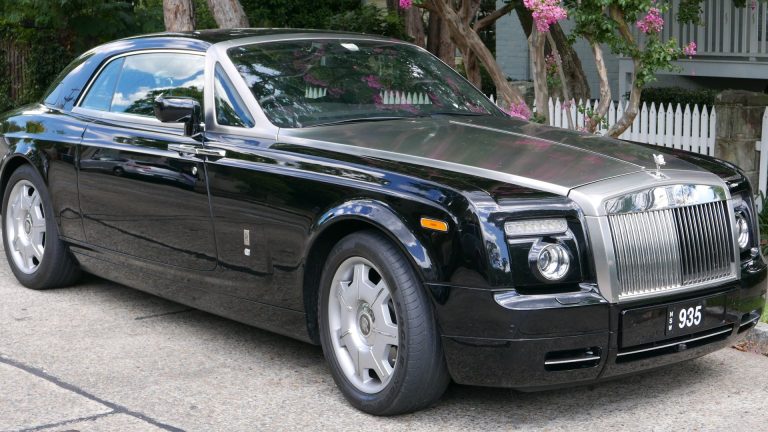 Like many celebrities, Lil Wayne just couldn't find his way around Rolls-Royce, so he got a Rolls-Royce Phantom Drophead. It's a massive coupe-style luxury car with a 6.75-liter V12 valued at between $160,000 and $400,000.
This car seems to have been a present from his friend and fellow rapper Birdman. It's in black color which suits it rather nicely.
2013 Bentley Mulsanne: $252,000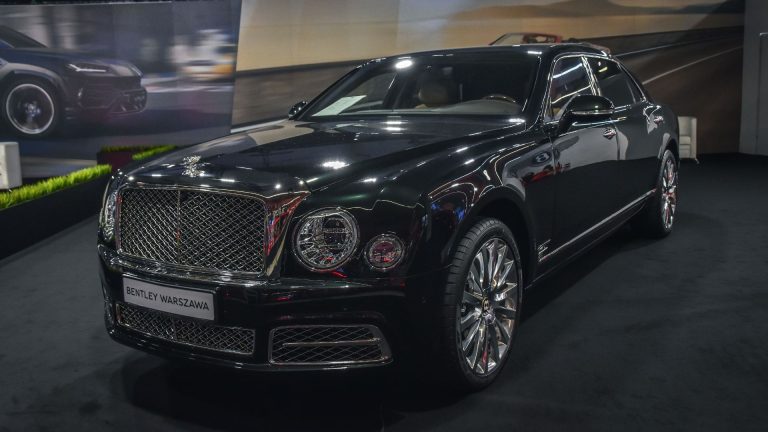 The next car on the list resembles a Phantom, but not the Drophead version but a 4-door limousine. It's Lil Wayne's Bentley Mulsanne from 2013, and it even shares the powertrain with the Roller – it's a 6.75-liter twin-turbo engine with 517 horsepower.
The black Mulsanne seems like a perfect ride for cruising down the road, and like most of his cars, Lil Wayne's got this one in black too. It's still quite a valuable car since even a used one goes for around $250,000.
2012 Mercedes SLS AMG: $220,000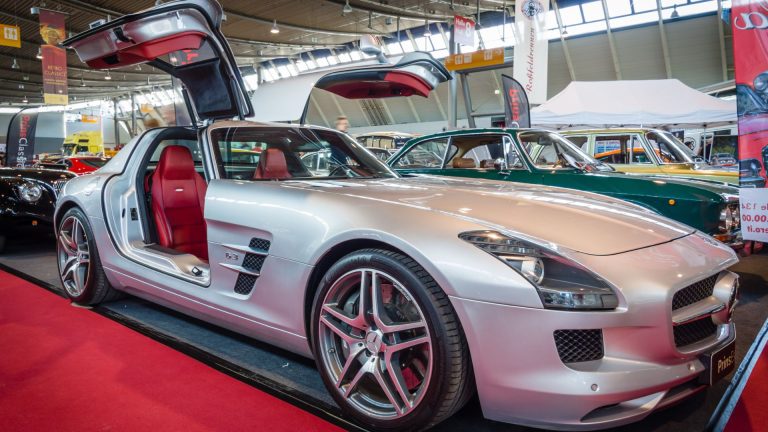 Next up, we have a Mercedes-Benz SLS AMG from 2012 and it's one of the most beautiful Mercs ever produced. It's a genuinely sporty car with a 6.2-liter V8 developing 563 horsepower and nearly 500 pound-feet of torque.
Still, the best thing about Lil Wayne's SLS is that it's completely darkened out with a black interior, black alloy wheels, and signature Gullwing doors that Mercedes only includes in its top models.
2002 Porsche Boxster: $16,000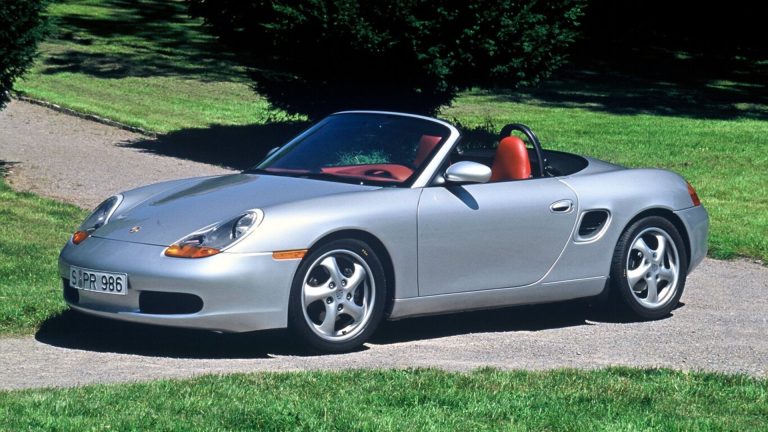 With all those cars valued at several hundred thousand dollars and a $1.8 million Bugatti, you probably wouldn't expect a 2002′ Porsche Boxter on this list. It's a great car, but it's only priced at around $16,000. Still, Lil Wayne keeps it to this day since it has sentimental value to him.
Back in the day when the rapper was making a name for himself, he got the Boxter as his first luxury car at the age of 19. It's still a great performer with a 2.7-liter flat-six engine that carries a lightweight chassis quite well.
2008 Cadillac CTS: $11,000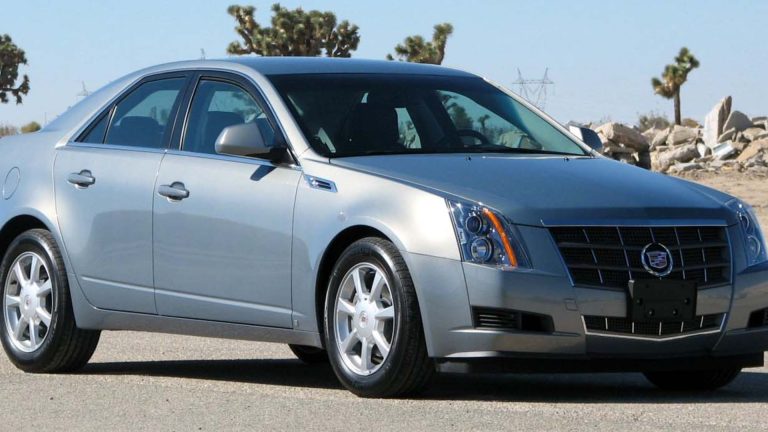 Finally, we wrap things up with Lil Wayne's Cadillac CTS which is also one of the earliest cars purchased by the rap star. It's a dark red CTS with a powerful 6.2-liter V8 and a luxurious interior that seems rather modern for a 2008′ car.
While it's surely a great car regardless of its age, it's great to see a celebrity like Lil Wayne not discard an early car like this and still keep it in his garage with the rest of his beasts.
Celebrity Car Collections