As one of the most highly-regarded DJs on the US pop scene, Khaled Mohammed Khaled aka DJ Khaled has built up quite a music career and worked with some of the famous names in the industry. With a rich collection of over 30 music awards, he's considered to be one of the best DJs out there.
Of course, with all the success, there also comes enough buying power to build your own car fleet, and DJ Khaled did just that. There are some impressive models in DJ Khaled's car collection, as you'll be able to see in this guide.
Why you can trust REREV's list of celebrity car collections: Our researchers gather data from verified news sources and social media platforms. We conduct a thorough investigation to ensure that the details about the cars, including their models and values, are accurate. Find out more about celebrity car collections research methodology..
2012 Maybach 62S Landaulet: $1,300,000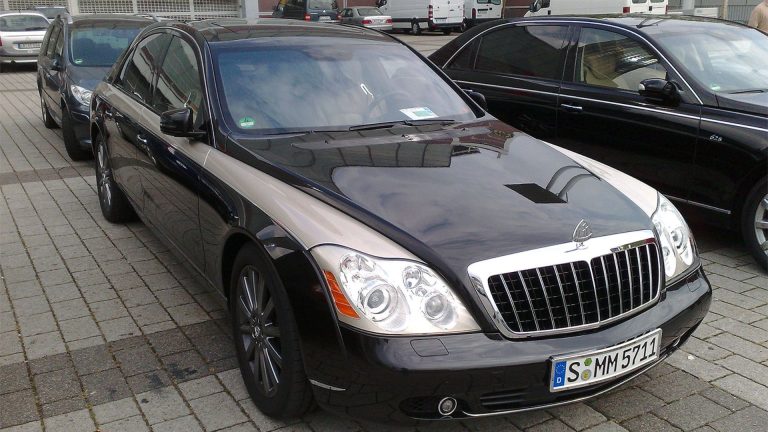 The rarest and most exclusive car in DJ Khaled's collection is his Maybach 62S Landaulet. It's a unique version of the S-class-based Maybach, only this car is significantly different from the regular 57S and 62S. While it's the long wheelbase version with a wooden and leather interior and luxury features, that's not the highlight of this car.
It's a car that has a convertible-like roof, so a celebrity like DJ Khaled can sit back and enjoy the view from the rear seat. Also, the car is powered by a mighty 6.0-liter turbocharged V12 that puts out 640 horsepower which is impressive even for a car of this size. It's also just one of the 21 units ever made, making it a one-of-a-kind ride and a potentially good investment for the future.
2018 Rolls-Royce Phantom VIII: $469,000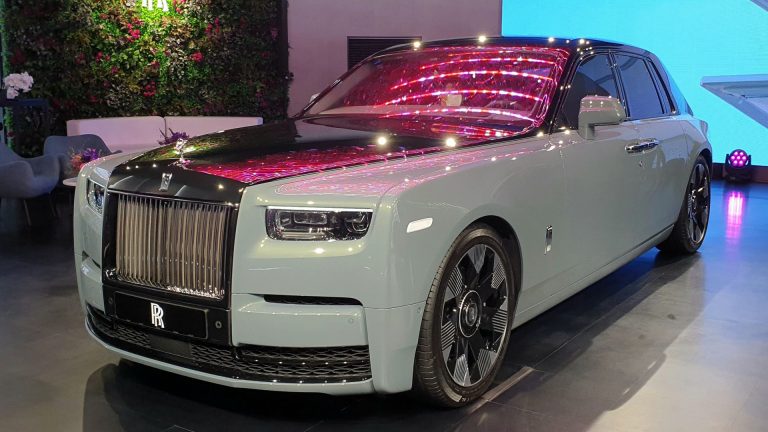 DJ Khaled has a specific taste in cars, unlike many of his fellow musicians and rappers that usually collect high-performance sportscars and exotic vehicles. However, Khaled mostly focuses on cars like his Maybach and the Rollers, so he mostly collects top-notch luxury rides.
One such ride is his Rolls-Royce Phantom VIII, and while this car is nowhere near the Landaulet in terms of price, it's still a $450,000 car. It's the latest generation Phantom and a flagship model of the famous British luxury car brand, so it justifies the price with a luxurious interior and a 6.75-liter V12 under the hood.
2016 Rolls-Royce Phantom Drophead Coupe: $410,000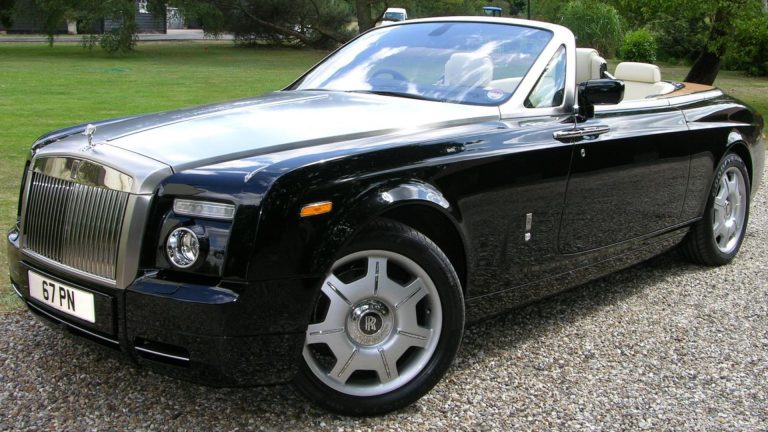 The next car in DJ Khaled's collection of luxury vehicles is yet another car with the Spirit of Ecstasy badge. It's his Rolls-Royce Phantom Drophead Coupe. If you aren't familiar with this model, it's much different from the regular Phantom sedan.
This time, it's a luxury convertible-style coupe that lets you combine the sporty performance of a powerful V12 engine, feel the breeze in your hair, and even drive passengers in the rear seat if necessary.
2017 Rolls-Royce Dawn: $322,000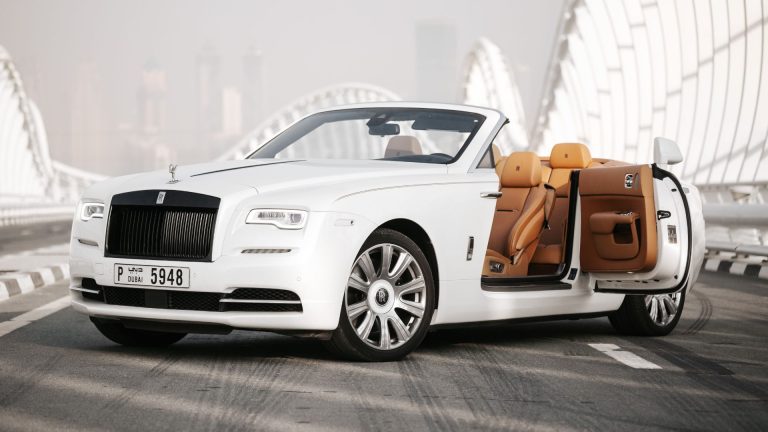 We are still at the luxury Rolls-Royce cars owned by DJ Khaled since the next one on the list is his Rolls-Royce Dawn. It's another two-door Roller with a powerful 6.6-liter twin-turbo V12 engine that puts out 560 horsepower. It's both a great daily ride and a powerful luxury machine for those that enjoy combining the best of both worlds like DJ Khaled.
2017 Rolls-Royce Wraith Coupe: $261,000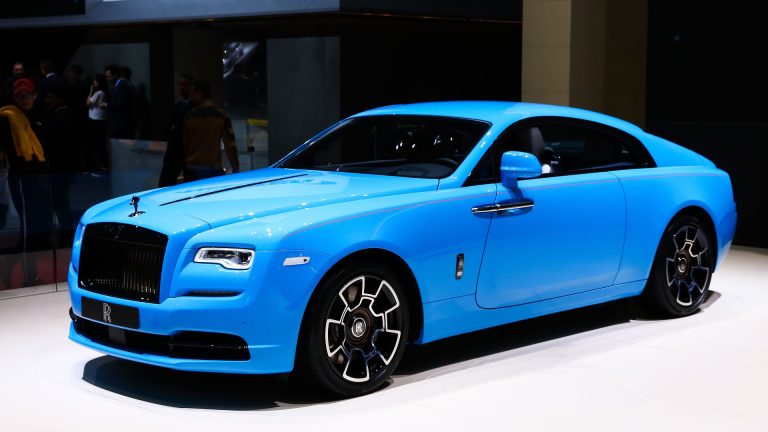 If we don't consider the price tag as a crucial factor, DJ Khaled's Rolls-Royce Wraith is one of the most exclusive vehicles in his collection. While this one is yet another coupe Rolls-Royce car, it's a bit different than the Dawn and Drophead Coupe.
It has a modern dynamic styling and the rear of the car somewhat appears like a sporty Bentley coupe, with the signature Roller grill up front. It's also one of the most powerful Rollers ever made, with 620 horsepower that let it zap from 0 to 60 in just 4.4 seconds.
2012 Maybach 57S: $160,000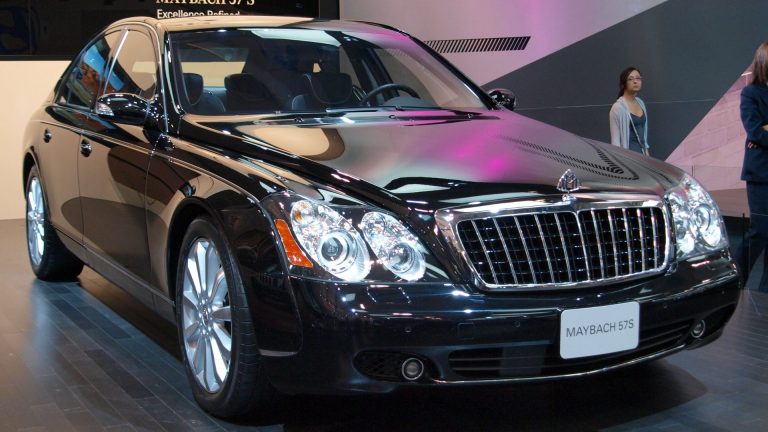 Besides the exclusive 62S Landaulet, DJ Khaled also owns another Maybach in his garage. It's the model that helped Mercedes revive the legendary Maybach – a 2012′ 57S. While the car once went for $400,000, the price has dropped significantly and now it even has the potential to become a collector's item, so the current value of around $160,000 shouldn't trick you to think it's not as exclusive as the rest of the vehicles in DJ Khaled's car fleet.
2022 Cadillac Escalade: $127,000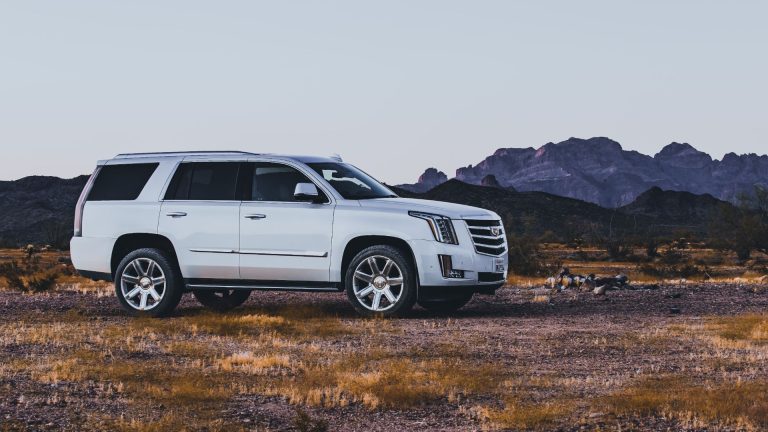 Finally, we finish our tour of DJ Khaled's garage with one of the most modest rides in his collection, his Cadillac Escalade. It's a full-size SUV that screams the good-old American design and it can comfortably fit 8 people and still offer plenty of space.
The latest-generation Escalade is a perfect getaway car when the famous DJ simply wishes to stay off the grid in public.
Celebrity Car Collections