Ariana Grande is one of those pop stars that went through a difficult road before becoming as successful and famous as she is today. She gained initial attention after her roles in Nickelodeon's sitcoms and music shows like "Victorious", and she quickly became one of the most popular singers of the decade.
She is now estimated to be worth around $200 million, and every car guy is interested in the vehicles she bought for her garage. There are some serious driving machines in Ariana Grande's car collection, so we are here to lead the way and show you how serious she is in collecting them.
2020 Ferrari 488 GTB: $300,000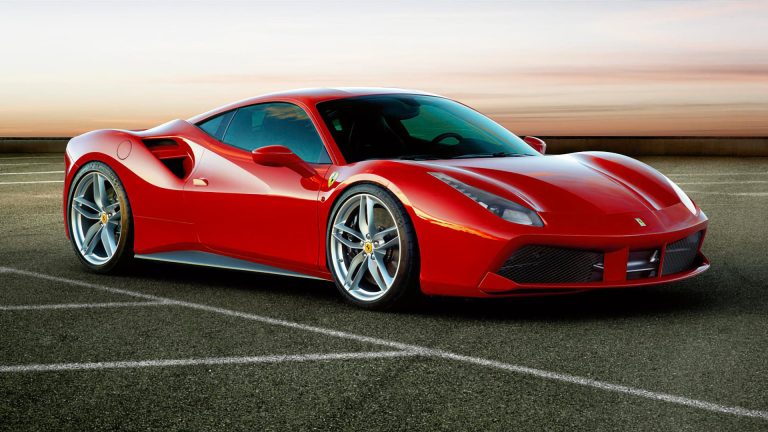 The first car on our list is Ariana's rare Ferrari 488 GTB, a ride that came after the 458 and it's one of the best-looking modern Ferraris. What's interesting about this car is that the Italian automotive giant decided to step away from the naturally-aspirated V12 engine and go with a twin-turbo V8 instead.
So, the 488 GTB comes powered by a 3.9-liter engine with 660 horsepower and 560 pound-feet of torque for a stellar performance. It goes from 0 to 60 in just 3.1 seconds, and Ariana has a Ferrari red 488 which is its signature color.
2022 Range Rover SVA: $184,000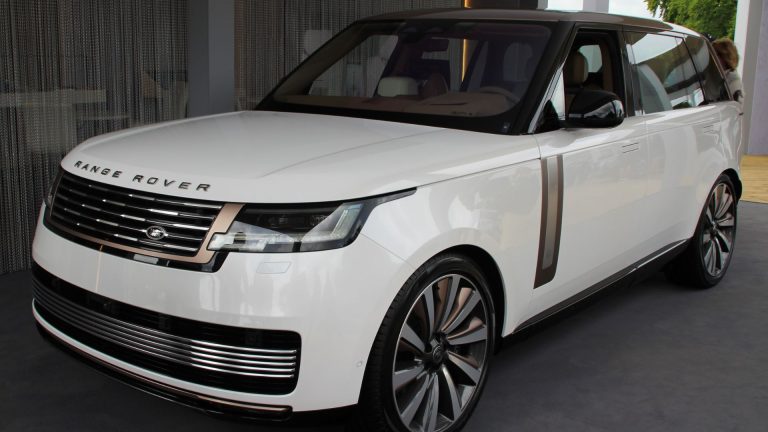 Besides the flashy Ferrari, Ariana also needs a ride that's a bit less noticeable, but still offers plenty of room and luxury. That's why we think it was a great choice to pick the Range Rover SV Autobiography, a car that comes as the top trim of the luxury SUV made by the famous British brand.
The SVA has a 5.0-liter supercharged V8 engine with some serious performance, but it also stands out with features like adaptive cruise control, lane assist, and parking assist. The interior is filled with top-notch luxury leather details, so Ariana surely feels like the star that she is while driving in this car.
2022 Mercedes G63 AMG: $180,000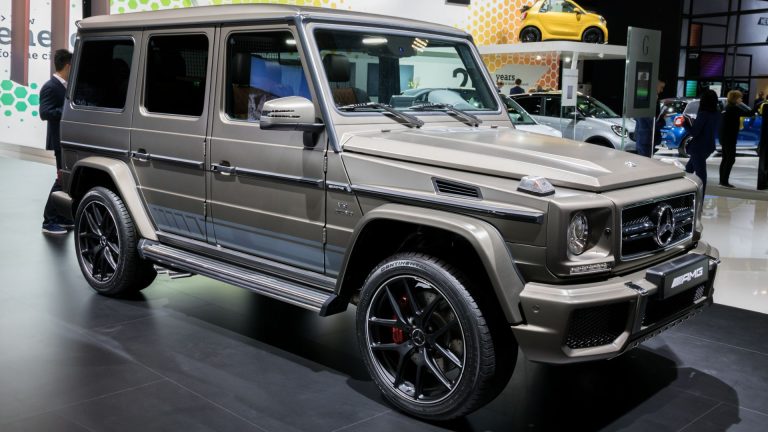 For the next car in Ariana Grande's fleet, we have the iconic G-Wagon. It's the pinnacle of Merc's SUV offer and the AMG version comes with a boosted performance and an aggressive exterior pack. She has been spotted driving in a white G63 AMG, which is a unique style considering that most of these come in black or gray paint.
There's a 4.0-liter twin-turbo V8 under the hood, delivering 577 horsepower and we believe it's more than enough for an exquisite driving sensation.
2010 Range Rover Sport: $168,000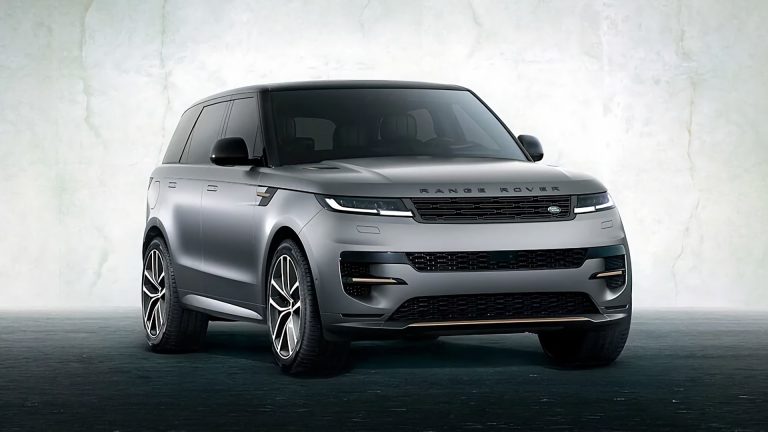 For the next car, we have yet another Range Rover, only this time it's Ariana's Sport trim SUV instead of the SVA. The Range Rover Sport is also a superb SUV with a 3.0-liter turbocharged engine with 395 horsepower and 400 pound-feet of torque which isn't far behind the performance of the SVA.
Still, this car delivers a different driving feel and we think that's the reason why Ariana decided to grab one of each Range Rover car.
2022 Tesla Model S: $144,000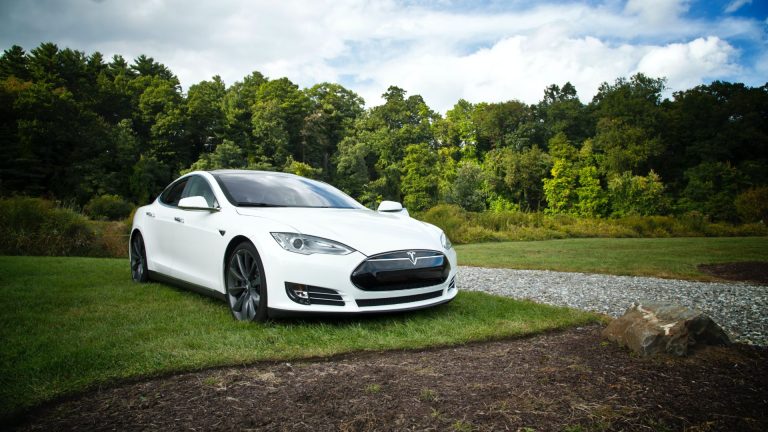 Another exciting vehicle in Ariana's car fleet is her Tesla Model S. While it's not as exotic as the Ferrari 488 or as luxurious as the SVA, it's a great eco-friendly daily ride. Ariana owns a white Tesla Model S with 405 miles of range and a 0 to 60 time of 3.1 seconds thanks to the powerful electric motor.
This car has an extended range when compared to the average range of an electric vehicle, so it's a perfect car for her for cruising the roads of Los Angeles.
2022 Mercedes S500: $127,000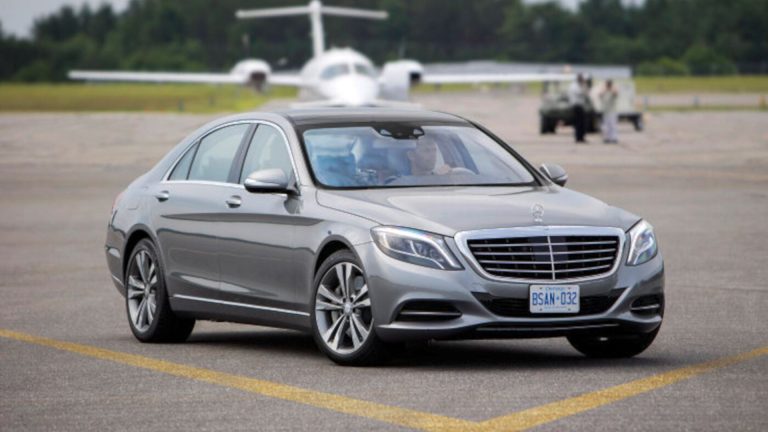 Another car that screams pure luxury in Ariana's collection is her Mercedes-Benz S500, the top of Merc's line in terms of luxury limousines. The S500 is powered by a 3.0-liter inline-six engine with a turbocharger and it also has a hybrid powertrain component.
The combined power of this ride is 430 horsepower and it's plenty of power for a car that's not designed to be a performance car. It's mostly a luxurious and comfy limousine, and Ariana must have a great time driving in the back seat and enjoying the view.
2022 Porsche 718 Boxster: $107,000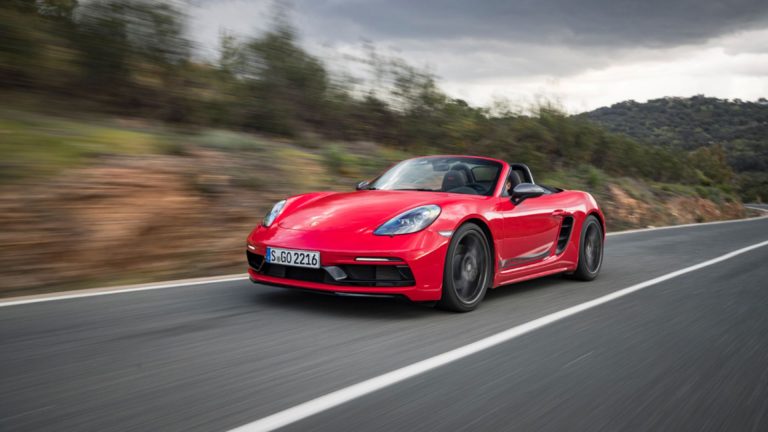 What kind of a celebrity car collection would this be if Ariana didn't add at least one Porsche? She luckily owns a 718 Boxster, the compact sports coupe with a 3.0-liter naturally-aspirated Boxer engine. This car only weighs 2900 pounds and it has a 394-horsepower engine which enables a 3.8-second time from 0 to 60.
It's a great car for a hot sunny day in California since the car comes without a hard top and makes a joyful ride during the summer.
2022 Lexus LS: $102,000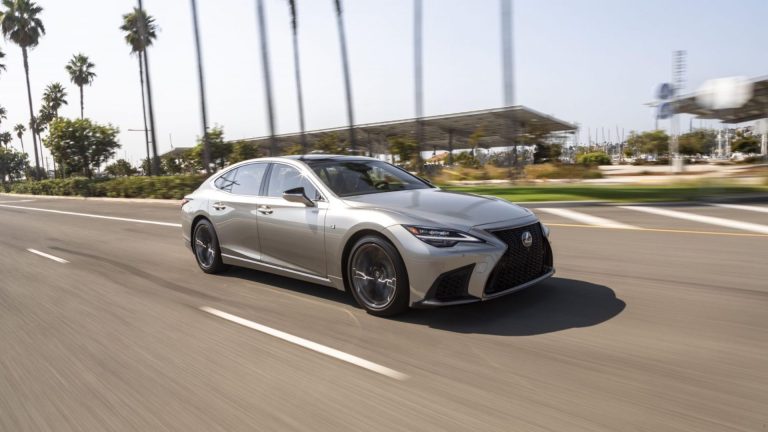 Besides the S500, Ariana Grande also owns the largest luxury limousine from Lexus – the LS500. It's a great full-size sedan with advanced interior technology including a 3D audio system, and Lexus safety features like pedestrian detection and a 360-degree camera.
On top of that, it has all the luxury you could need in this category and a twin-turbo 3.5-liter V6 which enables a 0 to 60 acceleration in just 4.6 seconds.
2015 Cadillac Escalade: $63,000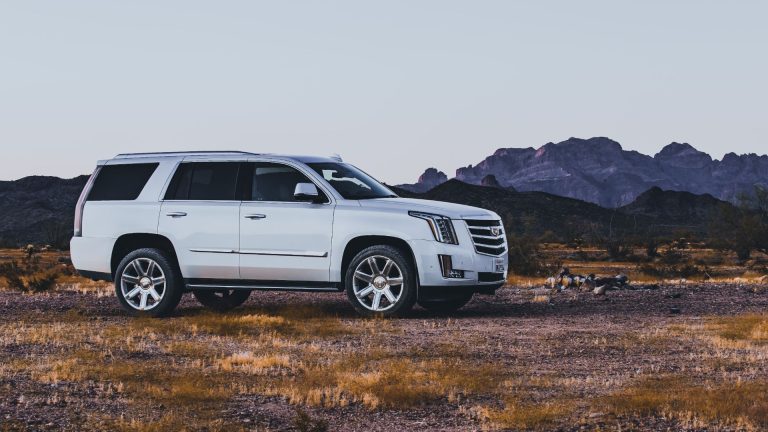 We are now going back to Ariana's collection of luxury SUVs since she also owns a Cadillac Escalade, a premium-level SUV from the manufacturer. It's a perfect daily car for Ariana since the black Escalade is quite common on US roads and she might go unnoticed while driving in one of these.
It also has a refined leather interior with a large touch-screen infotainment display and a mighty V8 under the hood to make every ride appealing.
2012 Mercedes E550: $30,000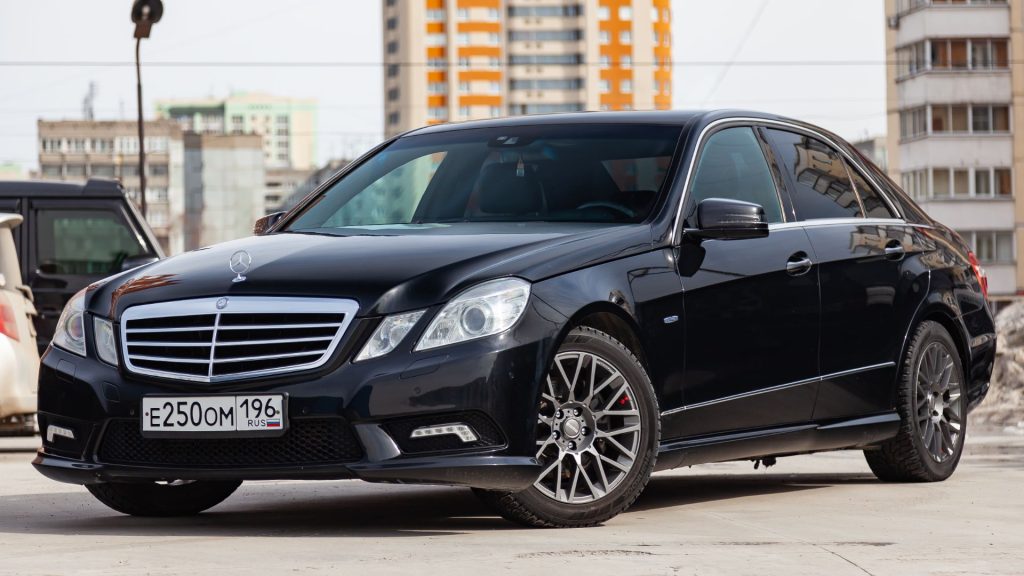 Finally, we wrap up this list with one exciting car in Ariana's collection – her 2012′ Mercedes-Benz E550 cabriolet. It's a cabriolet with a 4.6-liter twin-turbo engine with 400 horsepower and 443 pound-feet of torque. It's a great car to go along with the 718 Boxster, so she can choose between these two on a hot summer day.
The E-Class also has premium interior quality just like the sedan version, and the only difference is in the body style which looks much more exciting this way.
Celebrity Car Collections