As one of the best Rock 'n' Roll guitarists in the world, Eric Clapton is a pretty big deal in the music world. He is a former member of prominent Rock bands like "The Yardbirds", "Delaney & Bonnie" and "Eric Clapton and the Powerhouse".
The famous musician, guitarist, and songwriter has accumulated a net worth of around $450 million thanks to his successful music career. However, he's also often at the center of attention due to his impressive car fleet with a lot of Ferrari cars, and we mean a lot. Let us be your hosts as we lead you through Eric Clapton's car collection filled with amazing performance cars and vintage models.
Why you can trust REREV's list of celebrity car collections: Our researchers gather data from verified news sources and social media platforms. We conduct a thorough investigation to ensure that the details about the cars, including their models and values, are accurate. Find out more about celebrity car collections research methodology..
1984 Ferrari SP12 EC: $4,700,000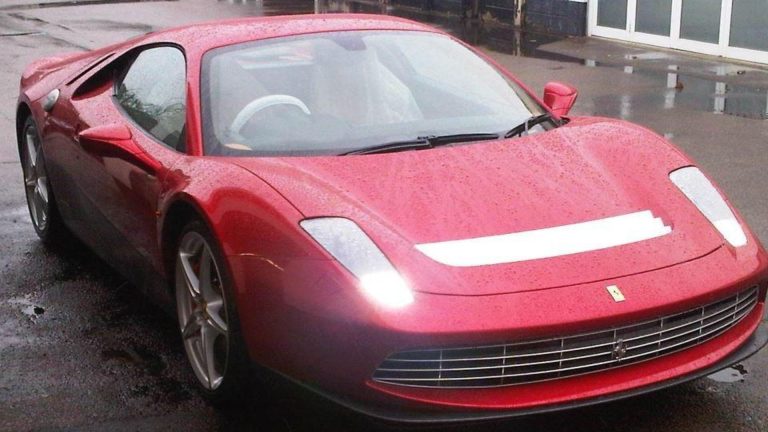 Right off the bat, we start with Eric's collection of extremely rare and valuable Ferraris with his Ferrari SP12 EC. It's a completely unique Ferrari since there's only one of these ever made, and it's Eric's unit which was developed by Ferrari to pay respect to Eric's music career and long years of owning Ferrari cars.
As one of the biggest Ferrari enthusiasts in the world, Eric has so far owned a lot of Maranello-made cars, out of which he shares the most passion for the 512 BB. So, Ferrari decided to build him a completely unique ride based on the 458 Italia, but with the styling and design features that resemble the 512 BB. That's why we can these days admire the appearance of this one-off Ferrari that costs over $4 million.
1984 Ferrari Daytona: $2,500,000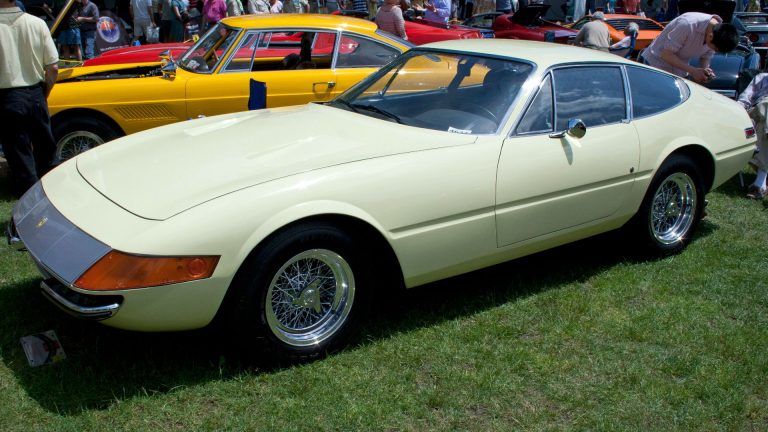 Another legendary Ferrari that Eric Clapton owns is his Ferrari Daytona, a model that's been in production from 1968 to 1973. It's one of those cars that marked an entire era of the automotive industry with a design that later on stuck with some modern models.
It's one of around 1400 Daytona models ever made, but the high price tag is derived from the perfect condition of the car and the lack of mint-condition Daytonas these days. Eric's has a 5-speed manual transmission coupled with a 4.4-liter V12 Colombo engine, which was the top of Ferrari's offer at the time.
1991 Ferrari F40: $1,500,000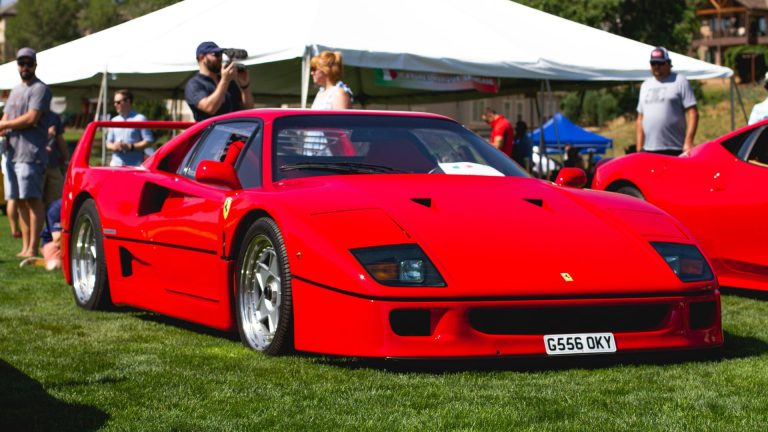 Moving on, we have yet another automotive masterpiece – Eric's Ferrari F40. This car is one of the final cars signed by Enzo Ferrari, and an iconic Ferrari car, being one of just 1300 units ever made. Sure, you have those limited-edition Ferrari cars these days, but the thrill of owning a mint-condition F40 with so few perfect units left is simply incredible.
Another incredible thing about this car was its revolutionary twin-turbo 2.9-liter V6 TIPO V8, which was an extraordinary engine at the time. This car remained a legend of the 90s, and we can only say bravo to Eric for picking these incredible old-school Ferraris.
1968 Ferrari Dino 206 GT: $1,000,000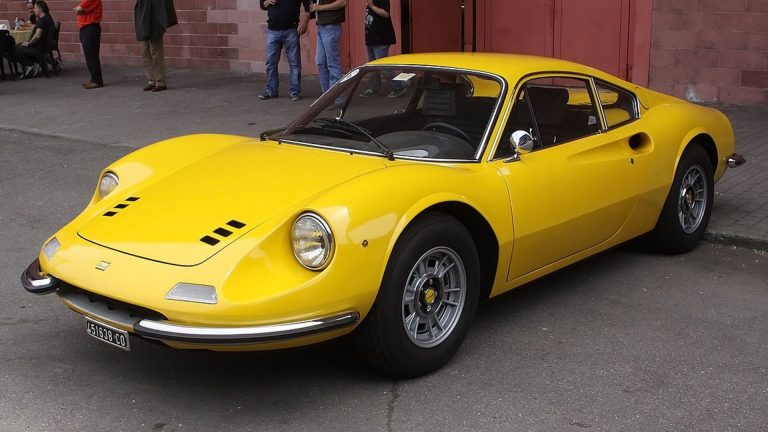 Don't worry, we are still not over with Eric's collection of amazing Ferrari cars, and the next one is Ferrari Dino 206 GT. This car is special for numerous reasons – it's an old-school classic, a mid-engined V6 racing car, and a car that Enzo's son helped design, especially when it comes to the engine.
The car has a 2.0-liter V6 and the mid-engine construction along with the lightweight chassis make it a perfectly balanced sports car, even though it lacks the signature V12 of the time. Eric owns a generation model that was produced between 19677 and 1969, and it's one of just 152 models produced at that time.
2022 Ferrari 512BB: $254,000
The Ferrari 512 BB holds a truly special place in the famous musician's heart. He had a lot more expensive and rare cars, but the 512 BB is one of his favorite models. He had three of these over the years and the one-off SP12 EC was also designed based on the 512.
It was a truly stunning car produced between 1973 and 1984, and the special design wasn't the only big trait of this car. It was also the first road-legal car to use a mid-mounted flat-12 engine, the first of its kind. It was a bold and profitable move by Enzo Ferrari at the time, and Eric Clapton seems to understand the concept of this car fully, having in mind he had three of them.
2011 Ferrari 575M Maranello: $218,000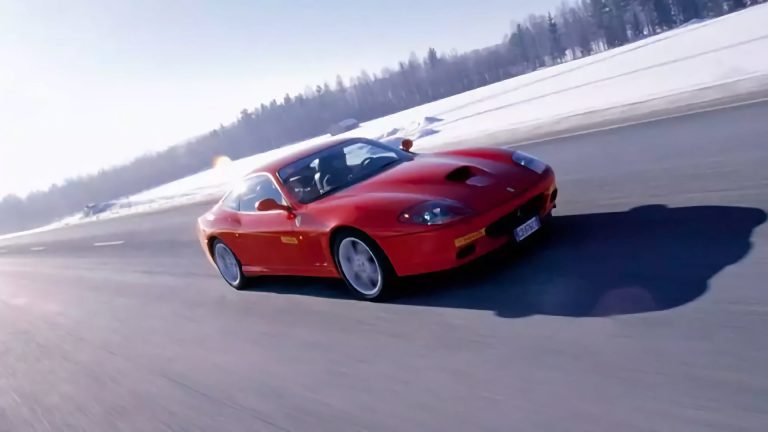 The next car on our list is naturally another Ferrari, and this one is a rather interesting model. The 575M Maranello came as a predecessor of the Ferrari 599 GTB, and it's one of those models that were on the verge of Ferrari's modernization and switching to turbocharged V8 engines.
It was a classic at the time, coming with a 5.7-liter V12 with manual transmission for sheer driving pleasure. It came in a signature yellow color, and Eric Clapton's 575M looks like something that you would rather see in a racing video game than on a real road.
1999 Ferrari 360 Spider: $173,000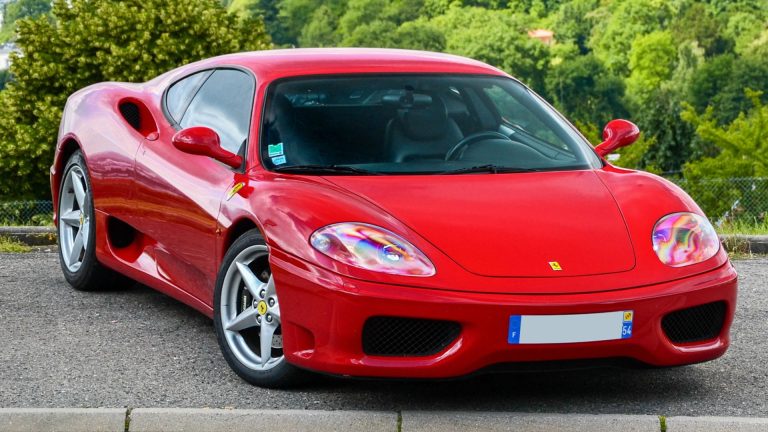 We hope that you are enjoying Eric Clapton's collection of rare Ferraris just as much as we do, and this next one comes with a twist. It's a Ferrari 360 Spider, a car that was the most technologically advanced Ferrari convertible up to the 2000s.
It also had a 3.6-liter V8 under the hood, so it's a bit of a different approach from Ferrari's and Pininfarina's designer team when compared to 575M Maranello and similar cars. The V8 engine delivered solid performances – 4.6 seconds from 0 to 60 and a maximum speed of around 180 mph.
2007 Ferrari 599 GTB Fiorano: $166,000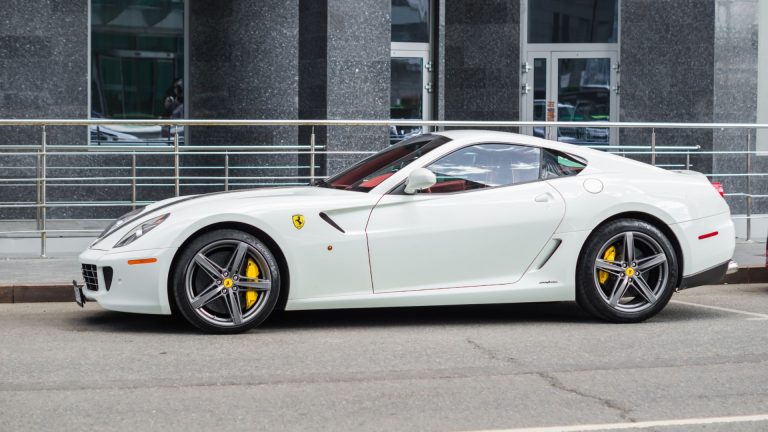 The final Ferrari on our list of Eric Clapton's extraordinary rides is his Ferrari 599 GTB Fiorano. This car was often regarded as a Ferrari that never lived up to its potential glory, but car guys like Eric Clapton know how to value this ride.
It's a full-fledged Ferrari Berlinetta ride with a mid-engine construction and a mighty 6.0-liter V12 under the hood for that signature exhaust note. It's not one of those rare Ferraris with just 500 or fewer units produced, but it's certainly an impressive ride with high performance and only 3.7 seconds needed for a 0 to 60 launch.
2012 Porsche 911 Turbo: $85,000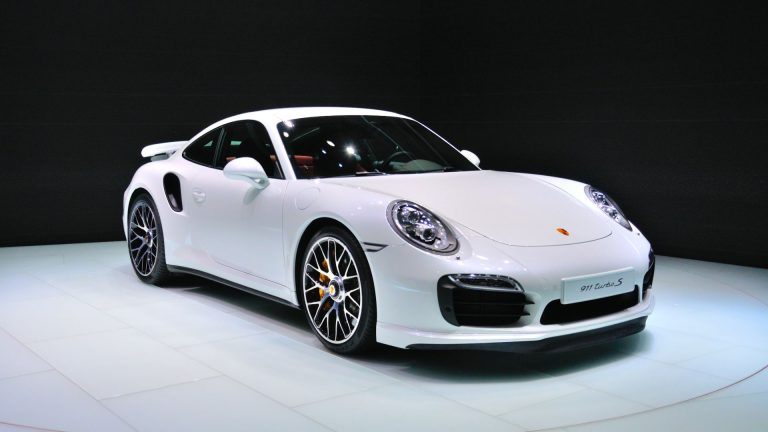 Eric Clapton knows what he is doing with his cars, and even though the next one isn't a Ferrari, it's more than an admirable ride. The Porsche 911 997 Turbo was the pinnacle of Porsche's offer back in the day, except for the immortal Porsche Carrera GT.
It came with a 3.6-liter twin-turbo flat-six engine with a total output of 480 horsepower and 0 to 60 times in just 3.4 seconds. It's a classic Porsche car and although it's not as rare or flashy as his Ferraris, we are confident that Eric Clapton enjoys the performance and drivability of this amazing ride.
1938 Cadillac Fleetwood: $46,000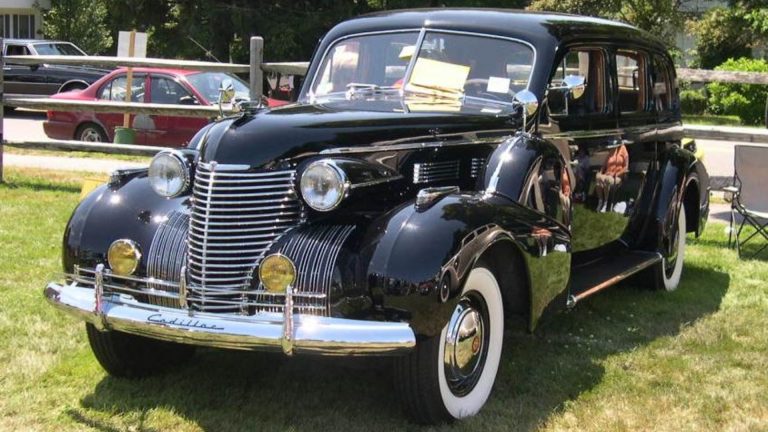 Finally, we wrap up our list of Eric Clapton's cars with an old-school classic – his 1938′ Cadillac Fleetwood. This vintage ride is a collector's piece that every car guy would want in the garage. It's supposedly one of his first rides, and the price of the car has gone up considerably since then.
So, you can say that the investment that Eric made as a young musician has paid off, but we don't think that he will be placing his Fleetwood at an auction anytime soon. He also owns a few hot rods and a Porsche Cayenne Turbo in his collection besides the mentioned cars.
11

12

13

14

Celebrity Car Collections