You might know Georgina Rodriguez as Cristiano Ronaldo's girlfriend, but these days she picked up quite a fame of her own as well. She developed her own brand and her modeling career is only going up. Besides her business undertakes and being a mother to her and Cristiano's children, she has a little bit of spare time which she seems to use to think about new additions for her garage.
While Cristiano has quite a large collection, it's interesting to take a look at Georgina Rodriguez's car collection with some exciting cars of her own. That's exactly what we'll do in this guide, so buckle up if you are curious about whether she picked wisely on relied on a bit of help from Cristiano when picking.
Why you can trust REREV's list of celebrity car collections: Our researchers gather data from verified news sources and social media platforms. We conduct a thorough investigation to ensure that the details about the cars, including their models and values, are accurate. Find out more about celebrity car collections research methodology..
2009 Bugatti Veyron: $1.8 million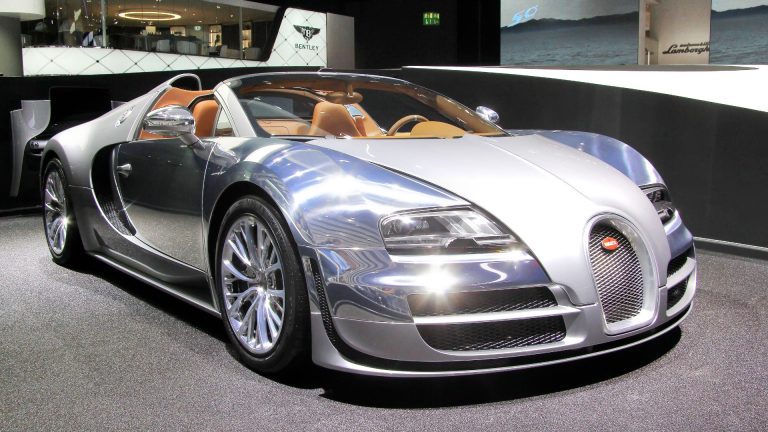 The most impressive vehicle in Georgina's collection is her Bugatti Veyron, a supercar that you might mistake for Cristiano's Veyron. However, it's a completely different ride and this one comes with a unique color combination that seems like a mix of dark gray and brown.
Georgina often posts social media pictures and short videos with this car and her kids posing inside of the cabin. Who can blame her, since this amazing ride is one of just 500 units ever produced and it's powered by an 8.0-liter quad-turbocharged W16 engine?
2021 Mercedes-Benz G65 Brabus: $700,000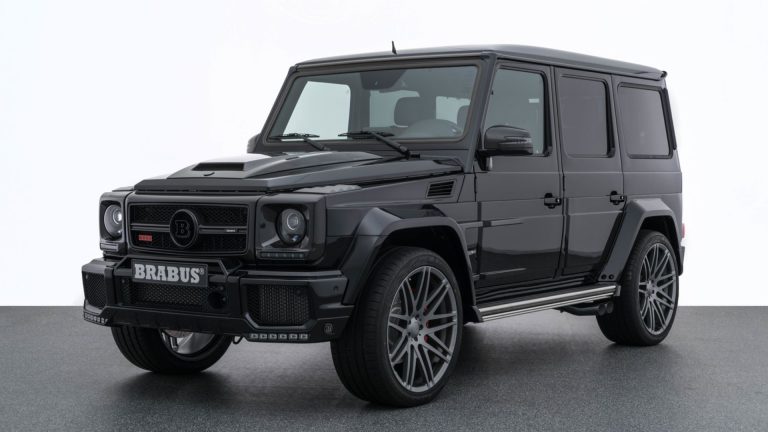 The next car on this list is a beautiful dark blue Mercedes-Benz G65 Brabus. The G-Wagon is often a vehicle of choice for many celebrities that can afford this impressive ride, and the same goes for Georgina. She got her as a gift from Cristiano, and it's not a regular G-Class either – the Brabus version offers much more.
The car is perhaps a bit overpowered for an SUV since it comes with a 6.0-liter twin-turbo V12 engine with 800 horses. These are all impressive figures, but the car's classic design with a few modernized features is even more impressive and a true sign of celebrity status.
2021 Rolls-Royce Cullinan: $330,000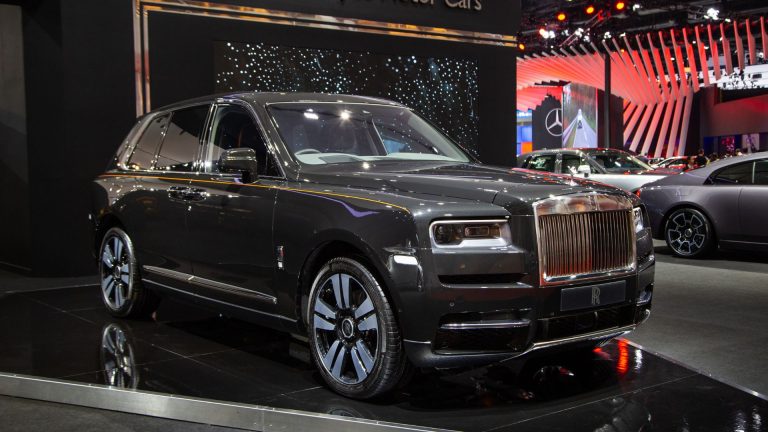 For the next car on our list of Georgina Rodriguez's impressive rides, we've got the Rolls-Royce Cullinan. This one is an impressive family ride and a luxurious SUV which comes with that intimidating factor, especially when it's the Black Badge variant.
Georgina is said to often drive her kids in this car, so we completely get the choice. Among the few rare competitors, this car compares with the GLS600 Maybach, so you can tell how classy and refined it is from that piece of information alone.
2021 Bentley Flying Spur: $215,000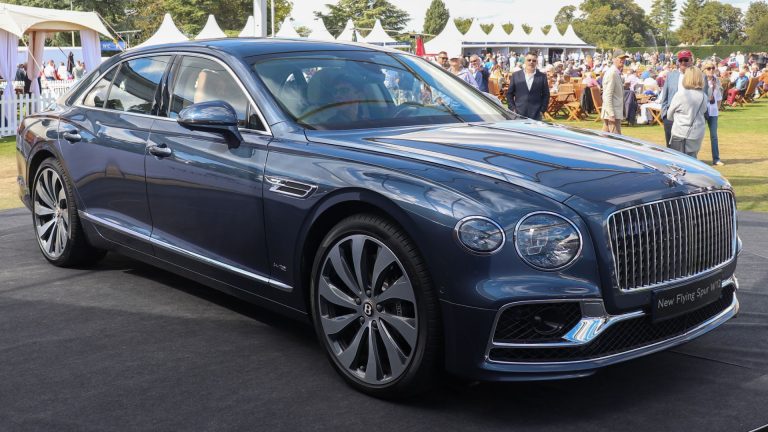 After taking a look at Georgina's car collection, one thing will become clear to you – she certainly knows how to pick her luxury rides. The next example is her Bentley Flying Spur, a full-size premium sedan powered by a 6.0-liter W12 engine. It has all the premium features of a modern luxury ride with an infotainment screen that pops out from the wooden dash, and leather massage seats.
Especially when it's a black model, this car is a proper beast on wheels and a great family ride with great performance and comfy seats.
2020 Mercedes-Benz GLE53 AMG: $85,000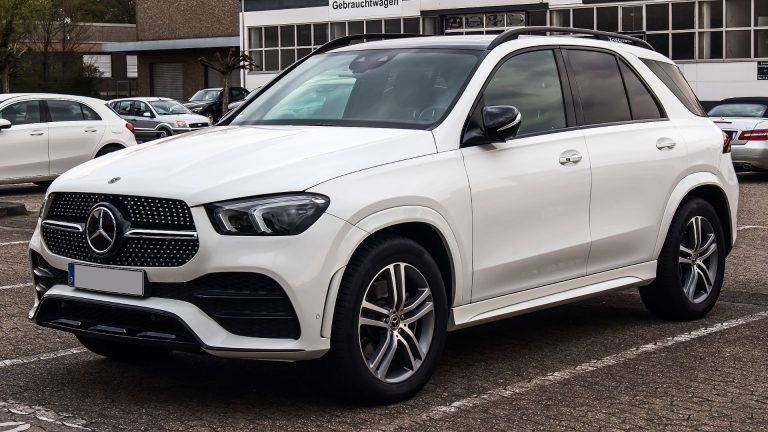 For an SUV with a coupe body style, the GLE53 AMG is a great performer with just a bit over 5 seconds for a 0 to 60 sprint. It's equipped with an AMG 3.0-liter turbocharged flat-six engine coupled with an electric motor as the hybrid component.
As a result, the car packs 430 horsepower and it has aggressive trim additions including a slightly different grille and large exhaust pipes. We can say that this car is a perfect combination of a family SUV and a sporty daily driver that Georgina must enjoy quite a bit.
2021 Mercedes-Benz V-Class: $80,000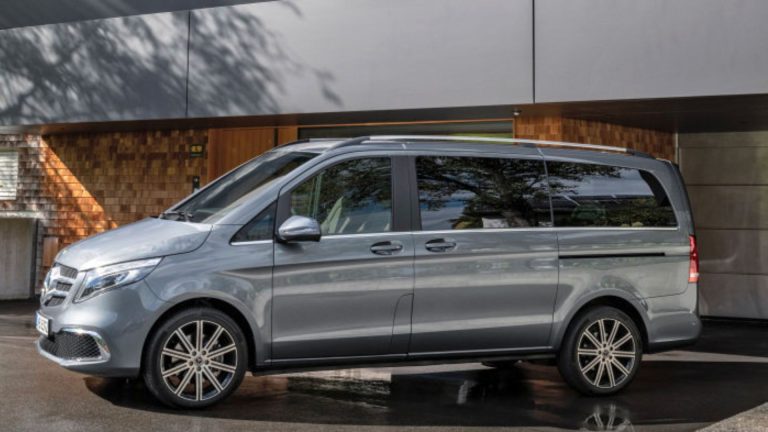 For a final car on our list, we have Georgina's Mercedes-Benz V-Class. It's classified as a minivan, but it offers quite a bit of space and it's a perfect option for a family ride. Plus, it packs some serious entertainment features inside, including TVs and comfy leather seats which is just perfect for a family vacation.
Besides all the impressive rides in her collection, this one is completely dedicated to driving with her children.
Celebrity Car Collections