In the music world, Elton John is one of the most famous singers, lyricists, and composers of all time. He is a living legend and has sold the most records during his career among the musicians currently on the scene. Besides his passion for music, Elton John seems to also have a soft spot for luxury cars and old-school vintage classics.
Considering his $550 million estimated net worth, there are some extremely rare rides in Elton John's car collection. So, join us on the exciting ride as we go through Elton John's garage and some of his rarest and most valuable models.
1955 Bentley S1 Continental Sport Saloon: $800,000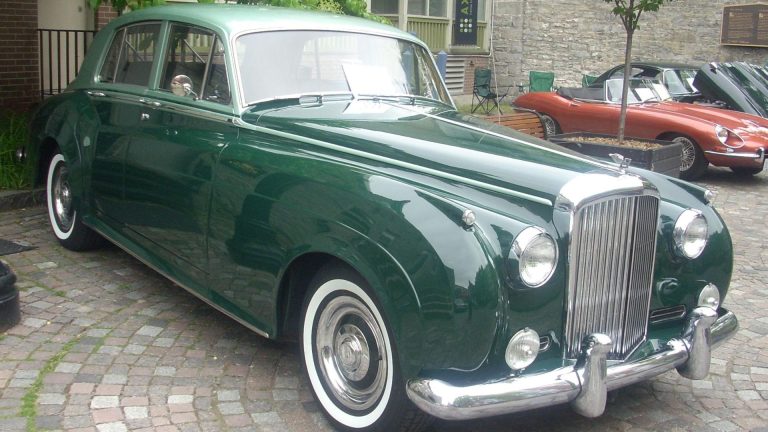 The most valuable car in Elton John's garage is his Bentley S1 Continental Sports Saloon. It's one of just 431 units ever produced, and a hand-crafted ride that was the icon of the 1950s. This car climbs to even higher values on auctions since not many of these are left, especially not in mint condition like Sir Elton John's.
It was a special edition Bentley and a stylish 2-door coupe at the time with a 4.9-liter petrol engine with 4-speed automatic transmission. It had an acceleration from 0 to 60 in 13.1 seconds, which was impressive for that time, and it's no wonder that these are worth so much today.
1993 Jaguar XJ220: $500,000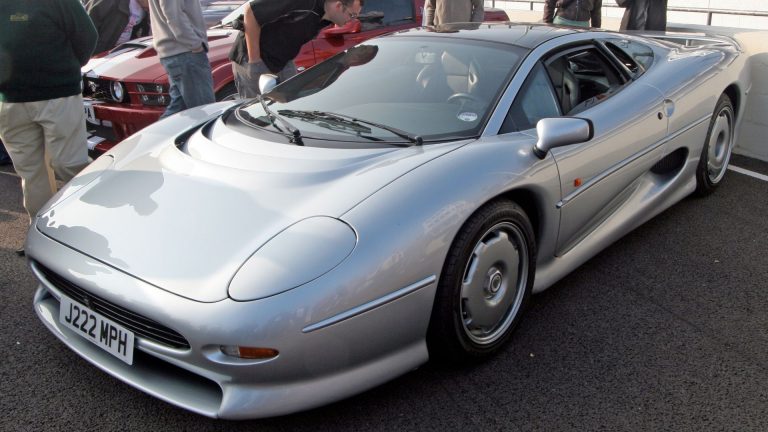 From one legendary British car to another, we go from the Bentley to the extremely rare Jaguar XJ220 in Elton John's collection. This Jag is one of just 275 units ever made, and it had a 3.5-liter twin-turbo V6 engine with 540 horsepower and 470 pound-feet of torque, which was impressive for that time.
The exotic-looking classic car is now worth over $500,000, and it's a desirable car for every automotive enthusiast looking for something rare and valuable for the collection.
1972 Ferrari Daytona 365GTB/4: $350,000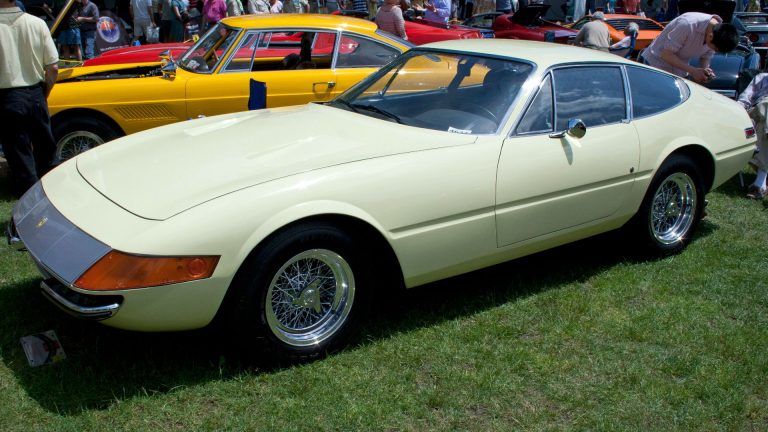 One of the classics of old times, especially among sports cars, is Elton John's Ferrari Daytona 365 GTB/4. This car was also one of the fastest vehicles at the time since the 4.4-liter V12 engine was quite revolutionary for a 1972′ car.
While this one is not among the rarest Ferraris of all time, only around 150 units were produced for the British market. So, Elton John owns one of the rare models with a right-side steering wheel and it's also painted in Ferrari red color, making it a reminder of the good old days in the automotive industry.
1992 Ferrari 512TR: $240,000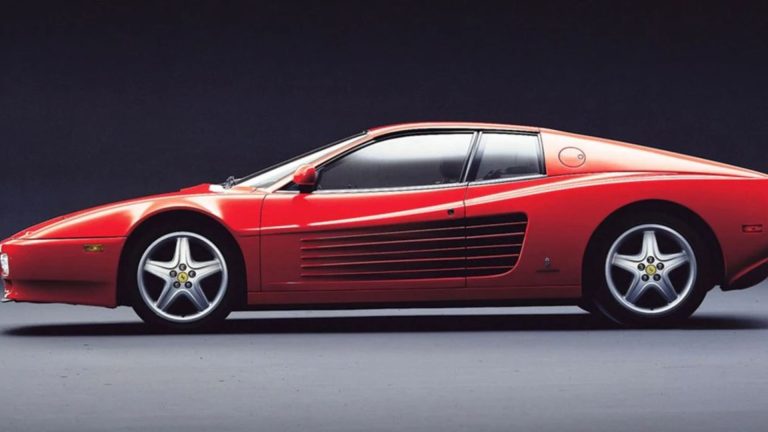 The next car on this list is once again a Ferrari, and this time it's Elton John's 512TR. It's an iconic car, or at least it's based on the iconic Testarossa which the 512 replaced in 1991. This car was visibly similar to the Testarossa, with many of the exterior features remaining the same as on the previous model.
The car has a 4.9-liter naturally-aspirated V12 engine with a characteristic exhaust rumble for the Ferrari of that time. Also, the car is reported to only have a few thousand miles on the clock. since Elton John didn't drive it too much, making it one of the potentially most valuable units of the 512TR that remain.
1973 Rolls-Royce Phantom VI Limousine: $225,000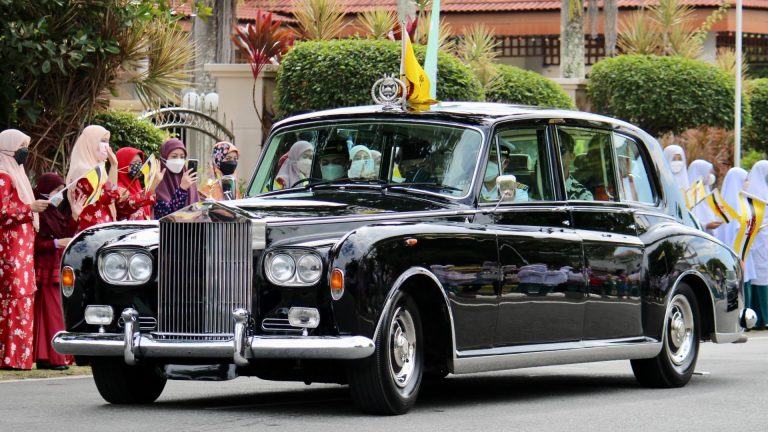 After a couple of classic rides with the Prancing Horse badge, we are back to British classics such as the beautiful Rolls-Royce Phantom VI limousine. This car is one of just around 370 units ever produced, and it's estimated at an average of around $225,000 for a 1973′ model.
The car is powered by a 6.7-liter V8 and it had 200 horsepower, which was more than decent for that time. Sir Elton John reportedly owns a Phantom VI in a signature black and burgundy paint combination.
1997 Aston Martin V8 Vantage V 550: $200,000
The Aston Martin Vantage V550 is one of the most impressive Aston Martin cars ever made. The variant owned by Elton John came with a revolutionary 5.3-liter V8 with two superchargers and 550 horsepower combined with more than 500 pound-feet of torque.
it was a genuine beast on the road, and the black Vantage V550 owned by Elton John is now worth at least $200,000.
1987 Aston Martin V8 Vantage Volante: $160,000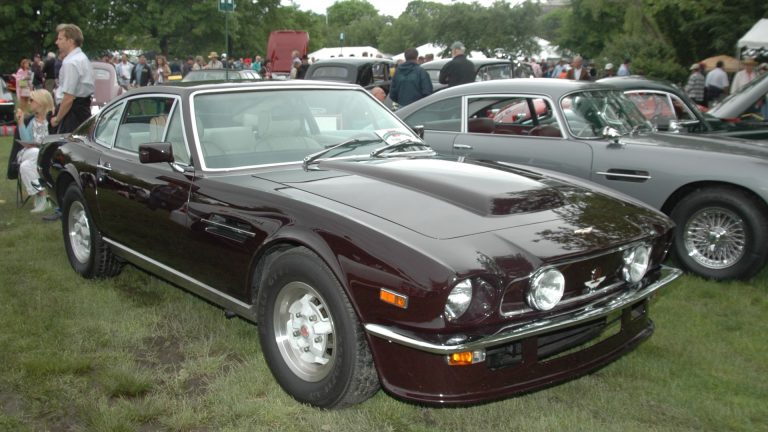 Another impressive Aston Martin model in Elton John's garage is his 1987′ V8 Vantage Volante. This car may not be as powerful and special as the V550, but it's still one of the most beloved Aston Martin models of all time, especially in the convertible version.
It's also one of the rarest Aston Martin rides ever produced with only around 190 units ever made in the convertible version. Elton John owns a special version of this already special car with the X-package, so it's only a matter of time before the price of this car goes sky-high.
1963 Rolls Royce Silver Cloud III: $114,000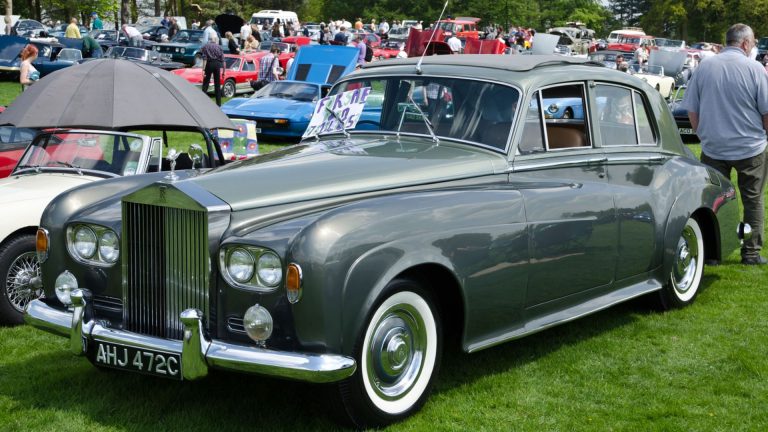 Another vintage Roller in Elton John's collection besides the Phantom VI is his Silver Cloud III from 1963. It's the final edition of the Silver Cloud model and it had a 4.9-liter V8 under the hood of the classy-looking chassis with the Spirit of Ecstasy ornament.
This truly special ride is one of the rare Silver Cloud III models that remain in mint condition since not many of these are left from the original production line.
1965 Jaguar E-Type 4.2 Roadster: $90,000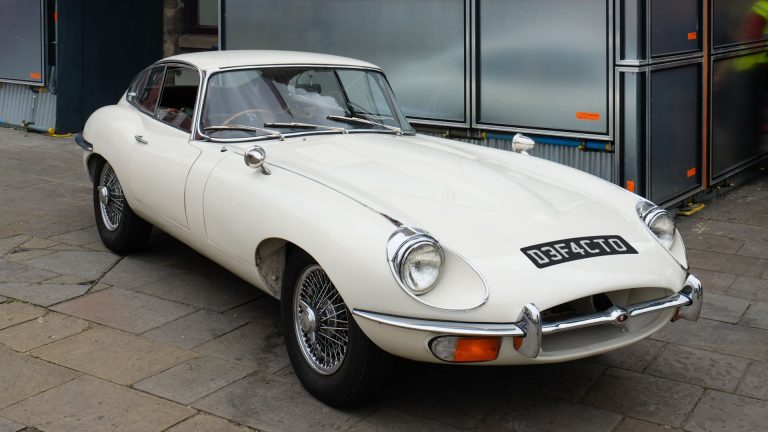 The 1965′ Jaguar E-Type Roadster is a special car in British automotive history, and it's one of the most beautiful roadster models of that time. It was a car that was even appraised by Enzo Ferrari, and it's no wonder since its unique design seems extraordinary even today.
The special version that Elton John owns is powered by a 4.2-liter V8 engine, and it's one of the rare units with this configuration that remain.
1987 Bentley Turbo R Saloon: $31,000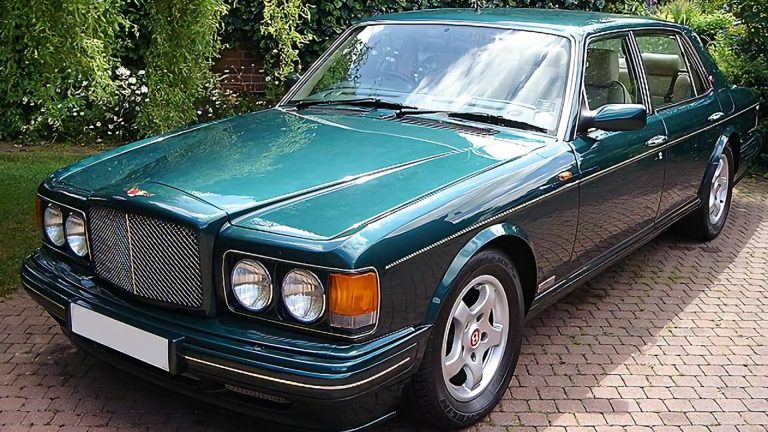 The last car in Elton John's extraordinary collection is his Bentley Turbo R Saloon. This car is special for more reasons than one, thanks to its powerful turbocharged engine with 300 horsepower and an elegant luxury limousine line.
It's also reported to be one of the most comfortable rides of that time, so it's no wonder that Elton John decided to get one of these for himself.
Celebrity Car Collections