Pierce Brosnan is an action movie hero and an actor that inspired many generations with the impressive roles he played. Of course, he is known for the role of James Bond in the 007 franchise movies from 1995 to 2002, but he also had other exceptional roles that launched him among the most famous actors of all time.
With all that fame, there comes great wealth as well, and with it – the chance to buy some fancy cars. We can say that Pierce Brosnan's car collection is everything that a man needs, so let's take a closer look at it together.
2007 BMW Hydrogen 7: $120,000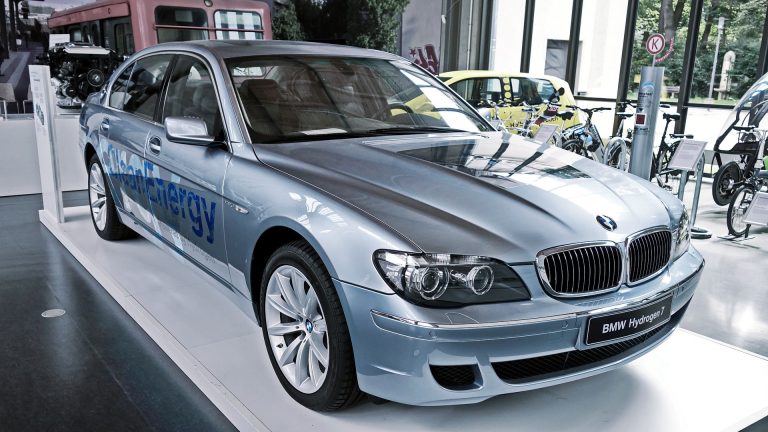 One of the most unique cars driven by Pierce Brosnan is his 2007′ BMW 7 Series Hydrogen edition. Just 100 of these were ever made, and BMW attempted to promote the technology of an internal combustion engine that runs on Hydrogen.
It was the first engine of its kind to truly use Hydrogen directly in an internal combustion engine. Only a few selected persons had the chance to purchase this special ride, and it seems that Pierce Brosnan was one of them. It uses the same base engine as the 760i version, so it's a 6.0-liter V12 modified to burn Hydrogen.
2014 BMW i8: $86,000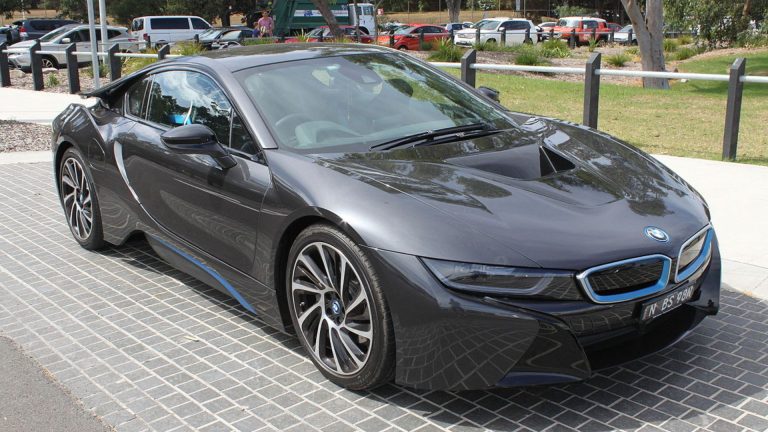 For the next car, we have yet another BMW and it's the first hybrid sports car produced by the German brand – the i8. This car uses a 1.5-liter turbocharged petrol engine in combination with an electric component of the hybrid system for a total power output of 370 horsepower.
It also has a modern design even though Pierce owns a 2014′ BMW i8, and Lambo-style doors make the car look even more sporty and aggressive. Even hardcore automotive enthusiasts can't say anything against this ride, since the active sound system lets it rumble from the exhaust like a V8 at least.
2003 Aston Martin V12 Vanquish: $85,000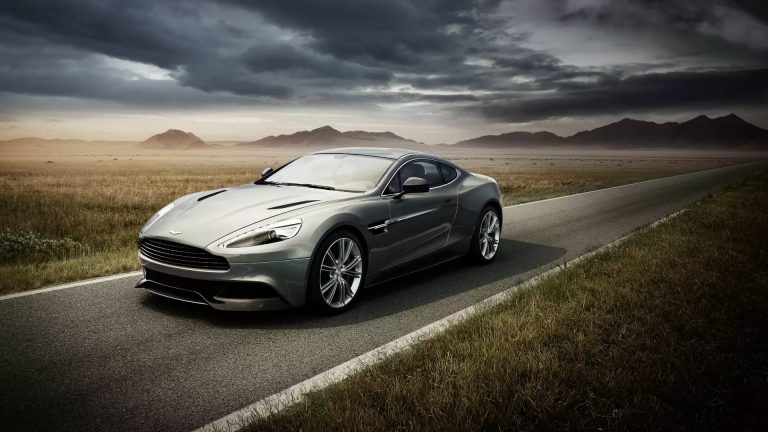 Well, having in mind his role as James Bond, it's no wonder that Pierce Brosnan had to get an Aston Martin. It's not just any Aston Martin, but a first-generation Vanquish with a 5.9-liter V12 naturally-aspirated engine.
It's an amazing car and Pierce owns a limited edition Vanquish with a special dedication engraved as well as the sign that states that the car was handbuilt in England. It's a truly special car with quite some performance, having in mind that the naturally-aspirated engine provided 460 horsepower.
2014 Range Rover Vogue HSE: $75,000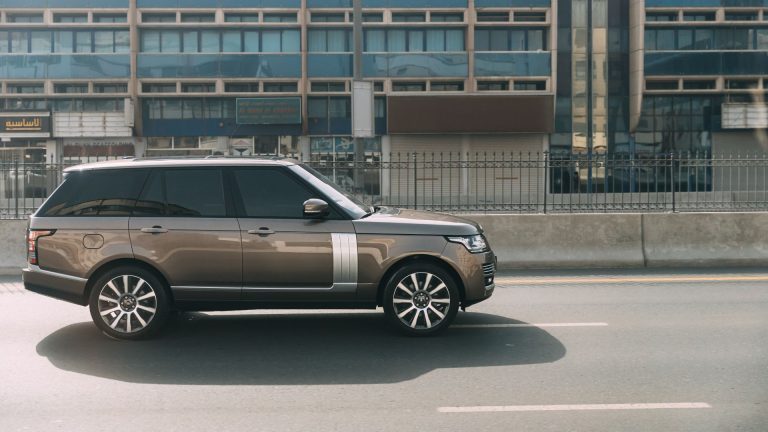 Pierce Brosnan also owns the luxury SUV in his collection and it's his Range Rover Vogue HSE. It's a premium version of the popular SUV with a higher equipment level than the standard trim. It comes with a 3.0-liter turbocharged diesel V6 and high-quality interior materials.
This makes a perfect daily driver for Pierce Brosnan since it can blend in with the mass on the road and no one could tell that the legendary actor is behind the wheel.
2017 Ford F-150: $60,000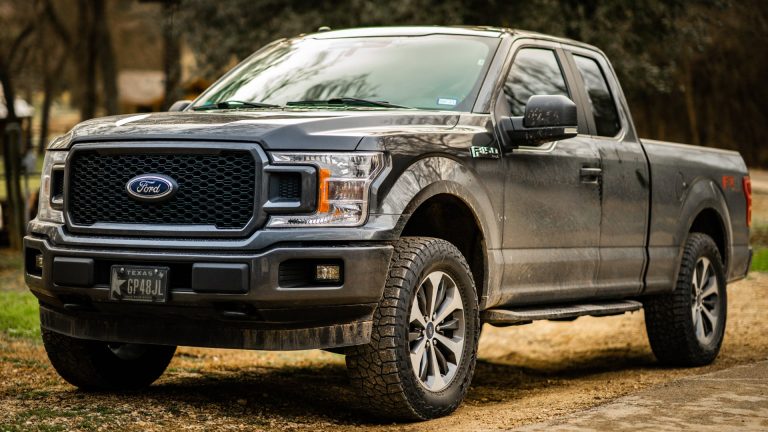 It seems that not even Pierce Brosnan could resist the good-old American way with cars since he bought a Ford F-150. It's reported that this is the car that Pierce uses to pack his equipment for the beach and as a daily driver on some occasions. He owns a 2017 F-150 which is packed with useful features like cooled and heated seats, comfy leather armrests, and a full-size pickup cargo space.
It's also equipped with a powerful 3.5-liter turbo EcoBoost V6, giving it just enough power for carrying heavy loads.
2018 BMW 750i: $60,000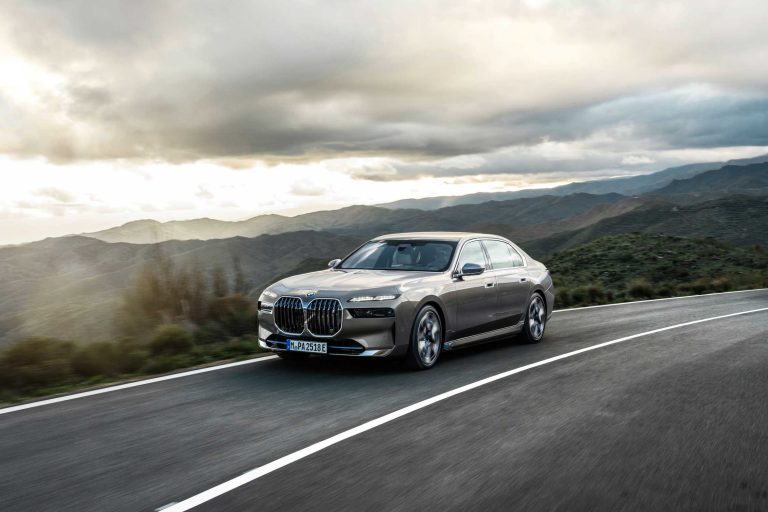 Pierce Brosnan couldn't resist getting another BMW 7 Series along with his Hydrogen edition model, so he decided to get a BMW 750i. This car comes with a 4.4-liter twin-turbo V8 with 520 horsepower and 550 pound-feet of torque. This engine provides incredible performance for such a large limousine since it takes just around 4 seconds for a 0 to 60 launch.
Still, it's not the main feature of the car since it's a luxurious limousine developed for a comfortable and refined driving sensation.
1965 Ford Anglia: $30,000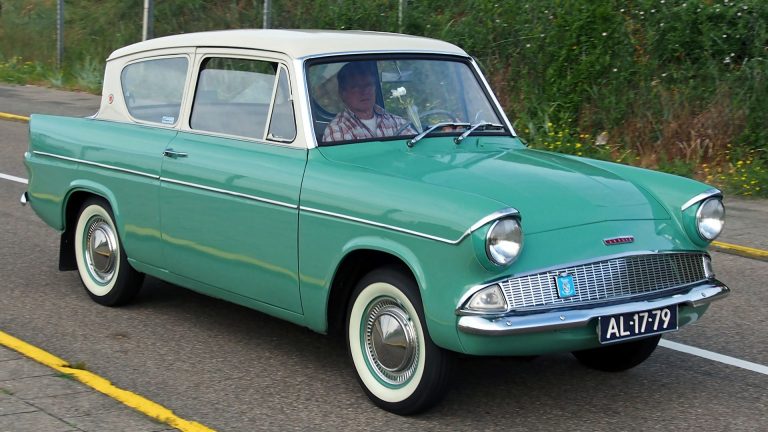 Finally, we wrap things up with the last car on this list and it's Pierce Brosnan's Ford Anglia. It's a car that's quite different from the rest of the bunch in his collection since it's an old-timer classic. Ford Anglia is a predecessor to the Ford Escort and a car that was one of the highest-selling Ford vehicles at the time.
It was produced from 1939 to 1967 and well-preserved models like Pierce Brosnan's go high in value these days.
Celebrity Car Collections