Jeep Wrangler years to avoid — most common problems
Make an informed decision by identifying the Jeep Wrangler years to avoid.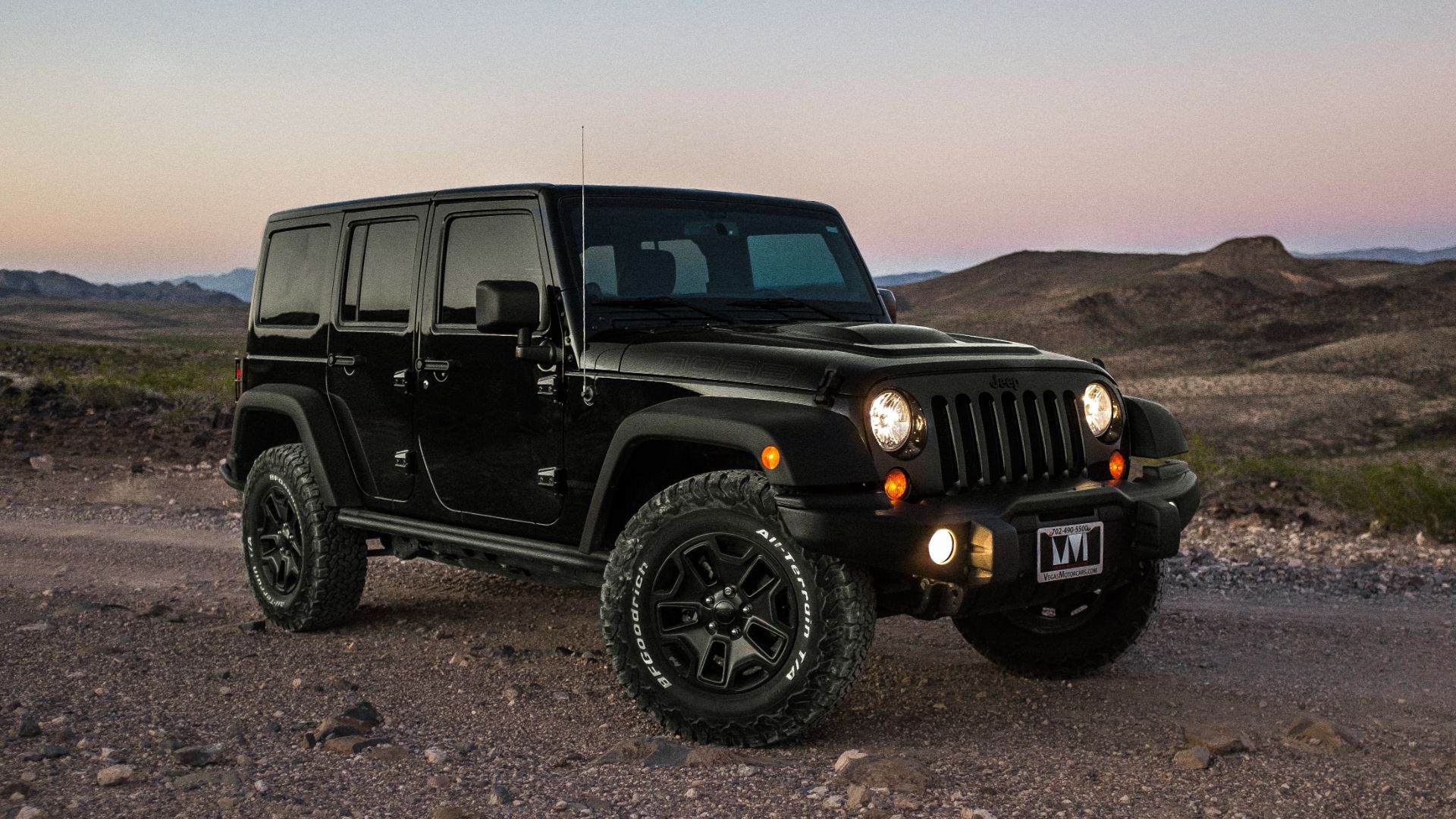 For nearly 40 years, Jeep Wrangler has remained a synonym for a compact off-road SUV with impressive handling over inaccessible terrain. Now in its fourth generation, the looks of this SUV hadn't changed too much over the years, but mechanical systems and components sure have.
The vehicle represents an attraction on the road, especially in the Rubicon edition. So, our team wanted to give you a heads-up about Jeep Wrangler years to avoid so you can steer away from the problematic production years. In that light, we'll also go over the common issues and faults that the model has had over the years, and recommend the best model years up to date.
Why you can trust REREV's advice on which car model years to avoid: Our car experts look at official data, ask real drivers what they think, and talk to experienced mechanics to make sure our list is useful. This reliable info can make buying a car easier for you. Want to know how we do it? Find out more about our research methodology.
Most common Jeep Wrangler problems
Jeep Wrangler is a vehicle that's been in production for quite a long time, so it's only natural that there will be a few problems throughout the years. The most common issues include a problem with a 3.6-liter Pentastar V6 engine that's mostly visible in the 2012 generation.
Also, there are some reported issues with the steering system, as well as airbag faults. There have been a few issues with the automatic transmission during the production of the third-generation Wrangler, as well as a known fault of the engine control unit (ECU). Overall, most of these issues triggered recalls that usually fixed the issue, but a few problems remain unresolved for certain model years.
Pentastar engine problems
One of the issues that weren't so common for all Jeep Wrangler models at the time was the fault with the 3.6-liter V6 Pentastar engine. Some 2012 and 2014 Jeep Wrangler models equipped with this engine suffered from oil contamination, misfires, rough idling, and problems with valve opening.
The valve timing was probably one of the main issues since it forced unexpected combustion problems and the result was drivers finding metal shavings in engine oil. Other problems include frequent shut-offs, and gushing oil which resulted in smoke coming from the exhaust.
Eventually, the Fiat-Chrysler group suffered from a class action lawsuit regarding the matter and the engine became infamous among drivers, as some of them reported the engine completely seizing within 50,000 miles. A rebuilt engine could set you back for up to $4500 which was unacceptable for most drivers.
Automatic transmission problems
Another vital component of a car is the transmission, and sadly some Jeep Wrangler model years also had transmission faults. One of the common problems that drivers have faced is the inability to put the shifter into "park" mode. This was later on noted by the manufacturer and there have been recall and Jeep dealerships installing a bracket to make sure that the anchor shaft won't move when the vehicle is parked.
Situations where the gearbox fails to keep the transmission in "park" mode often resulted in the wheels rolling when the car should have been parked. Another transmission problem showed up in 2007 as the 2007 to 2008 Wrangler model years didn't have a transmission fluid temperature warning system.
This often led to drivers being unaware of increasingly hot transmission fluid that poses a fire risk in case of boiling. Also, transmission fluid leaks weren't noted by the TCM, so Jeep had a recall in 2009 to fix these problems.
Airbag system faults
Along with the problems concerning engine and transmission systems, there's also the known airbag system failure for some Jeep Wrangler models. There have been numerous airbag problems over the years, mostly including faulty airbag deployment pressure which caused inflator bags to explode.
Also, some model years had problems with airbag sensors and modules, and there have been numerous recalls due to these issues. Model years that were the most affected by airbag problems included 2007 to 2010 and 2016 to 2017.
Steering issues
One of Jeep's infamous brand problems that are not only specific to the Wrangler but also their other SUVs is the "Death Wobble". It's a steering issue that is likely to occur if your Wrangler has ever gone through a suspension or steering component change, but it's also possible for it to occur on a completely stock vehicle.
The Death Wobble is a problem where you might lose control of the vehicle due to excessive steering wheel shaking. It may also cause you to lose control over the vehicle, and it's a problem as serious as it gets. It mostly occurred due to excessive oscillations in the ball joints, steering knuckles, and control arms.
The only fix is to inspect the alignment of the suspension components and replace faulty ball joints or tie-rod ends.
Which Jeep Wrangler years to avoid?
The biggest issues with Jeep Wrangler include the "Death Wobble" steering issue and the airbag issue that sometimes caused the inflator bag to explode. This is a serious safety issue for the driver, but it's mostly associated with older models.
The fourth-generation Wrangler doesn't have this problem anymore, but there's another airbag system issue worth inspecting, so let's go through the main model years to avoid:
Second-generation Jeep Wrangler (2002 and 2004 model years)
The production of the first-generation Jeep Wrangler lasted for 10 years, and this period is when the iconic SUV gained so much attention. Other than some minor fuel injection system issues, the first generation was free of any major problems or complaints.
Still, the second generation started in 1996, and the earliest problems were reported for the 2002 and 2004 model years. These included issues with the steering and suspension, as well as grease leaks from the axles.
Problems with CV joints and leaks from CV boots occurred frequently, and bad CV joint symptoms were reported by many drivers.
Third-generation Jeep Wrangler (2007-2010 model years)
The third generation of Wrangler was in production from 2006 to 2017, and there weren't many changes in terms of the main problems reported. The steering system and the Death Wobble issue remained a threat for inexperienced drivers and those that didn't check their suspension parts.
However, the years 2007 to 2010 brought a new issue and it was the airbag problem concerning the inflator bags and the airbag circuit that was prone to failing. So, a 2016 recall partially fixed these issues, and model years 2007 to 2010 got the faulty airbag system components replaced.
The 2012 and 2014 models were also associated with 3.6-liter V6 engine failure, as well as ECU faults which often set drivers back for up to $1000 spent on repairs.
Fourth-generation Jeep Wrangler (2017-2018 model years)
The fourth generation Jeep Wrangler faced significantly fewer issues with the airbag and the Death Wobble, and the choice of engines got enriched for a 2.0-liter turbocharged four-cylinder petrol that didn't show many problems.
While this generation is one of the most reliable, there were some minor issues, especially with the electrical wiring and door latches. This triggered two recalls of the 2017 to 2018 model to replace the faulty latches so the passenger doors could be closed properly. The other recall dealt with a bad powertrain control module chip that sometimes prevented the engine to start properly.
Best Jeep Wrangler years
Jeep Wrangler is without any doubt one of the best off-road SUVs that left a big mark on automotive history. While there were some problems, the most dangerous from the bunch were Death Wobble and airbag explosion issues.
Luckily, these were properly sorted out for the latest generation, and it doesn't mean that there weren't any good model years before 2017. So, here's a list of the best Jeep Wrangler model years to buy:
1986 to 1996 Jeep Wrangler
1997 Jeep Wrangler
1998 Jeep Wrangler
1999 Jeep Wrangler
2000 Jeep Wrangler
2001 Jeep Wrangler
2003 Jeep Wrangler
2005 Jeep Wrangler
2011 Jeep Wrangler
2013 Jeep Wrangler
2014 Jeep Wrangler
2015 Jeep Wrangler
2016 Jeep Wrangler
2019 Jeep Wrangler
2020 Jeep Wrangler
2021 Jeep Wrangler
The first-generation Wrangler only got occasional complaints about the fuel injection system clogs and minor engine repairs. However, the second generation received a lot of critics primarily for the steering stability and suspension parts faults. These issues were properly sorted out for the last years of production, and the third-generation Wrangler had its own set of issues.
It's best to avoid 2012 as the worst production year of the generation and go for 2011, 2015, and 2016 model years. These didn't have as many airbag issues and didn't receive so much Death Wobble documentation either.
The best Jeep Wrangler model years include 1987, 2003, 2006, and 2016, so there's a reliable model year from every generation to go for.
Is the Jeep Wrangler worth buying?
If you are in pursuit of a reliable compact SUV with immense off-road capabilities, Jeep Wrangler is the best choice. Even though the car was criticized for its Death Wobble steering issue, it can be controlled by frequent suspension and steering system inspections and timely servicing of the car.
As long as you buy a model that's gone through airbag system recall or avoid problematic years altogether, buying a used Wrangler is a great choice.
What years should I not buy a Jeep Wrangler?
You shouldn't buy a Jeep Wrangler in 2007, 2012, and 2017 model year editions due to excessive driver complaints about the airbag system, ECU faults, and steering problems.
What's the best year for a Jeep Wrangler to purchase?
The best model year Jeep Wrangler to purchase is 2016 and 2006, while 1987 has received the least complaints as an older model year.