You may or may not love Cardi B, but her uprising in the pop and rap scene in the music industry is undeniable. With all that fame, who wouldn't buy a couple of luxury sports cars, right? Well, Cardi B has invested quite a bit of her $42 million net worth into cars.
The thing is – she can't drive them since she doesn't have a driver's license. Oddly enough, this doesn't bother the artist one bit, since you can hear about Cardi B's car collection even through her songs. Let's find out more about the impressive vehicles that Cardi B has in the garage.
Why you can trust REREV's list of celebrity car collections: Our researchers gather data from verified news sources and social media platforms. We conduct a thorough investigation to ensure that the details about the cars, including their models and values, are accurate. Find out more about celebrity car collections research methodology..
2017 Lamborghini Aventador: $545,000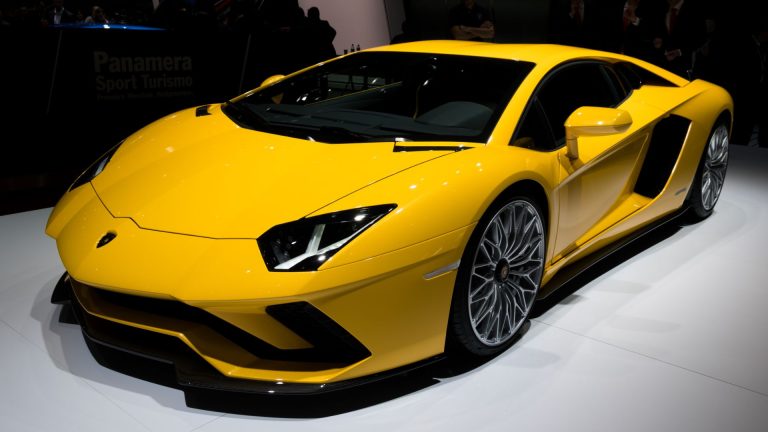 Without a doubt, one of the most exciting and exotic sports cars from Cardi B's collection is the Lamborghini Aventador in blue color with black details. Still, it might not stay like that for a while, since she's announced that she will probably wrap the car in a color that suits a girl better.
While we've seen a fair share of celebrities customizing their cars, some things remain unchanged, and so does the performance of the 700-horsepower V12 under the hood of this beast. It's valued at nearly $400,000 which makes it one of her most expensive cars. She and her husband and fellow rapper Offset bought two of these, so you could say that they go in pairs.
2022 Rolls-Royce Cullinan: $520,000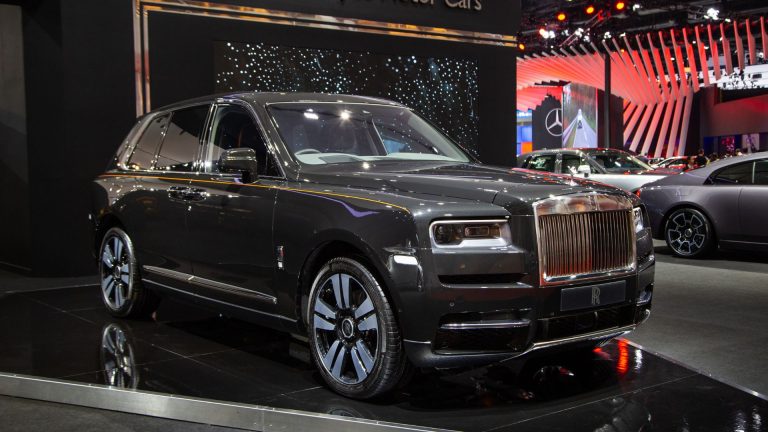 As she already mentioned, Cardi B enjoys her cars for the pure pleasure of taking pictures in front of them. However, she certainly enjoys being chauffeured around in her 2022 Rolls-Royce Cullinan. This SUV has become the status symbol for the rich recently, so it's only natural that Cardi owns one.
It's a thing of beauty with a signature black Rolls-Royce color and a refreshing transition from sports cars to luxury vehicles perfect for long rides.
2022 Lamborghini Urus: $497,000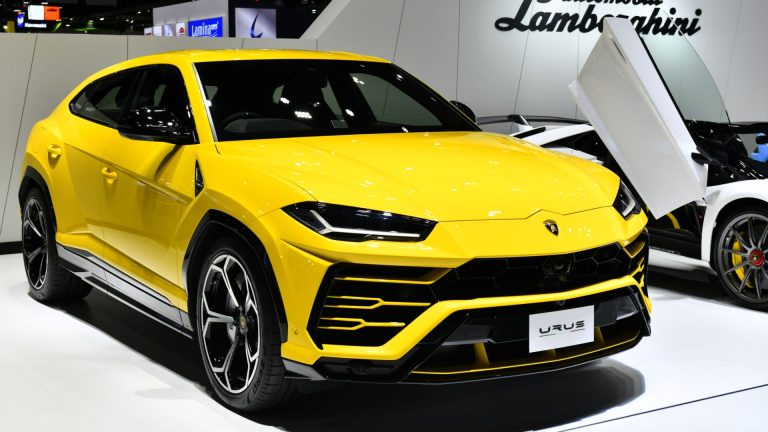 Another luxury SUV with a bit sportier line in Cardi's collection is the Lamborghini Urus. The dark gray supercar SUV is capable of going from 0 to 60 in just 3.2 seconds, making it the fastest SUV in the world. Its price goes well over $300,000 accordingly, so it's one of her most expensive cars.
With a bi-turbo V8 engine that puts out 650 horsepower and 800 pound-feet of torque, who wouldn't want to have this beastly SUV in a garage?
2022 McLaren 720 S: $380,000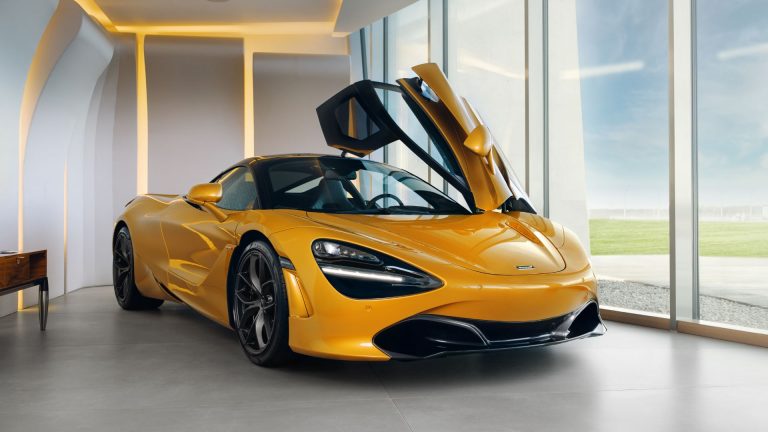 Besides the mentioned cars, Cardi B also owns a McLaren 720S Spider which goes for between $330,000 and $380,000. It's a beautiful sports car that goes from 0 to 60 in just 2.9 seconds. It's powered by a twin-turbocharged 4.0-liter V8 that produces 720 horsepower and nearly 800 pound-feet of torque.
All that results in a stunning performance and the car weighs just 3100 pounds, so you can really feel the incredible acceleration and power output.
2022 Bentley Bentayga: $283,000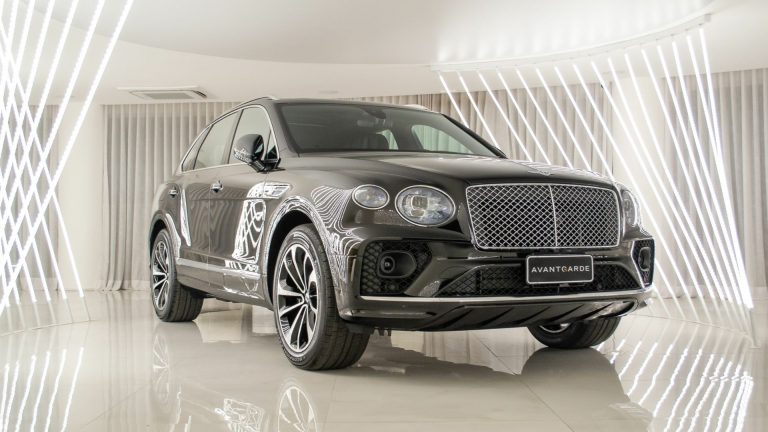 Another one among the luxury SUVs on this list is the Bentley Bentayga which she bought for herself to celebrate the success of the Bodak Yellow song. She decided to go for an interesting burnt orange color combination and cash out around $200,000 on this car.
Along with the Cullinan and the Urus, the Bentayga makes a great last piece of the puzzle in terms of her luxury SUV collection.
2022 Mercedes G63 AMG: $258,000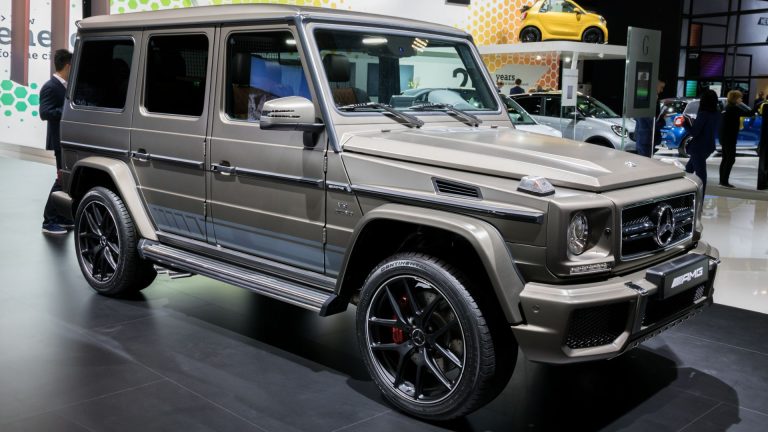 If you've thought that Cardi B isn't that into cars, she confirms her great taste with yet another SUV, but this time it's the famous G-Wagon. What's more, it's the mighty G63 AMG edition that only stays inferior to the Brabus edition.
This car set her back for around $260,000 and it has everything you could dream of in a luxury SUV. It's an orange-colored G63 which is quite a rare sight even in the celeb world. Hopefully, she'll be able to take it out for a ride soon.
2021 Mercedes Maybach: $173,000
To wrap things up, we have a celebrity favorite in terms of having a ride that you can comfortably be chauffeured in – the Mercedes Maybach S Class. It's a nearly $200,000 figure car and Cardi B got it as a family car for safely and comfortably driving her children.
You can't blame her, since it's one of the most comfortable cars out there with the technology to scan the road ahead for bumps and provides a smooth ride in the back seat.
Celebrity Car Collections