If you are like any other car guy, you've probably watched the "Fast & Furious" movies at least once. In this case, it's impossible that you've missed out on Vin Diesel as one of the main stars. The famous actor is not only a car enthusiast as his character in the movie., but in real life as well.
So, we just had to dig deeper into Vin Diesel's car collection to see which amazing models we might encounter. As expected, we weren't intrigued for no reason, since the movie star invested more than $4 million of his $225 million net worth into classic and iconic sports cars.
Why you can trust REREV's list of celebrity car collections: Our researchers gather data from verified news sources and social media platforms. We conduct a thorough investigation to ensure that the details about the cars, including their models and values, are accurate. Find out more about celebrity car collections research methodology..
2014 Lykan Hypersport: $3,400,000
This might come as a surprise to you, but the most expensive car on this list is a 2014 Lykan Hypersport worth $3.4 million. Still, if you've watched "Fast & Furious 7", you'll recognize this car instantly. It's the most expensive car featured in the movie franchise so far, and Vin Diesel owns one of just 7 of these cars ever made.
It features a 3.7-liter twin-turbo inline-six with 552 horsepower and 700 pound-feet of torque, with a lap time of just 2.8 seconds from 0 to 60, making it one of the fastest cars in the world.
1970 Dodge Charger Tantrum: $700,000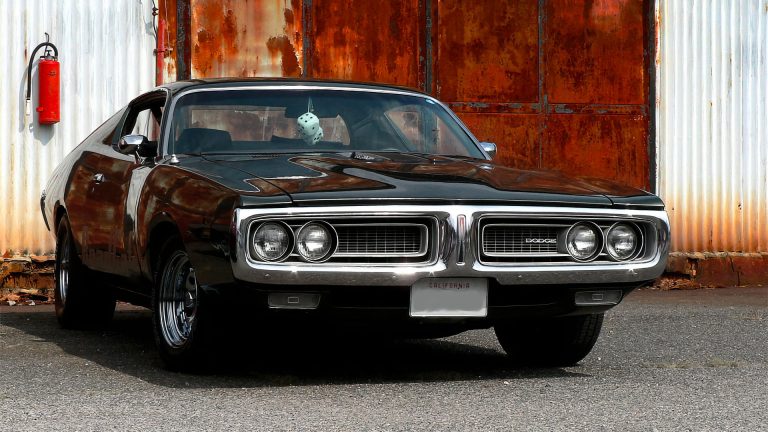 The next car on this list is a true gem, and if you've watched the "Fast & Furious" franchise, you'll recognize it as Vin Diesel's main car. It's the Dodge Charger Tantrum from 1970 and it's a unique version of the car with an estimated value of $700,000.
It's a Speedkore adjustment of the original Charger of that time, equipped with a 9.0-liter boat engine. On top of that, they packed two turbochargers on the Mercury Marine engine, therefore pulling 1,600 horsepower out of it.
If it sounds unreal, that's because it nearly is – it's a truly overpowered black muscle car that Vin seems to enjoy the most out of his collection.
1969 Dodge Charger Daytona: $400,000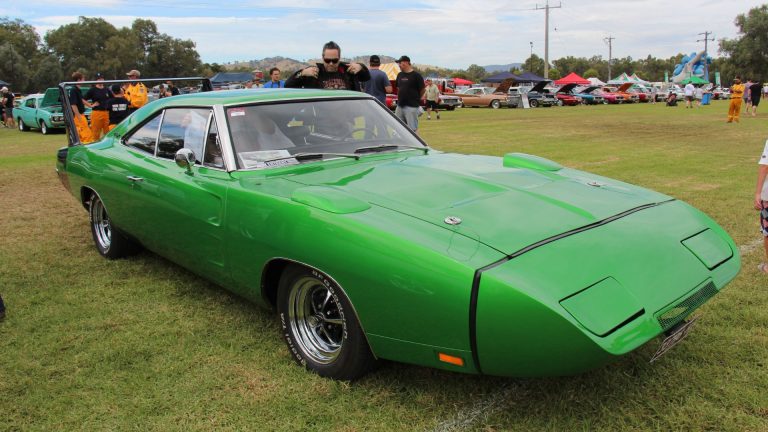 Next up, we have yet another Charger, and it's the Dodge Charger Daytona from 1969. While this one doesn't cost anywhere near the mentioned boat-engine modified one, it's still an old-school muscle car we'd all gladly own in the collection.
To be exact, it's a replica of the famous Daytona car that conquered the famous Talladega 500 race back in 1969. It's a part of American automotive history, and these cars range between $400,000 and $700,000 in price depending on the condition. It holds some heavy artillery under the hood as well with a 425 horsepower HEMI V8 engine.
1963 Chevrolet Corvette Sting Ray Grand Sport: $100,000
For the next car on the list, we have a Chevrolet Corvette Sting Ray Grand Sport from 1963. It's arguably one of the best Corvette models ever made, and a true rarity since there are just around 100 of these ever made. Of course, just like you would expect from a Corvette, there's a powerful V8 under the hood.
In this case, it's the 5.4-liter engine that puts out 300 horsepower, which is quite impressive for a car that's nearly 60 years old. Vin Diesel has kept his stock looking with a beautiful silver metallic color.
1963 Chevrolet Corvette Sting Ray Grand Sport: $100,000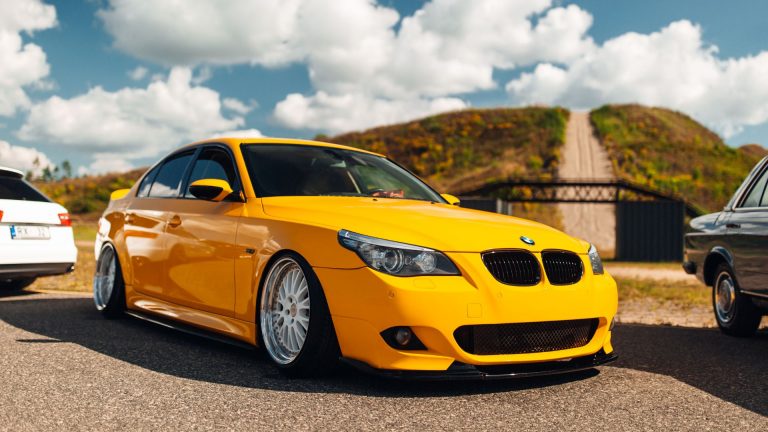 Vin Diesel is a genuine car enthusiast and there's no arguing that he picked up everything. From the best American muscle cars to JDM cars and even European classics like the BMW 5 Series E60 M5. It's a piece of automotive history since it's the only M5 ever made with a V10 engine.
It puts out 507 horsepower and has a unique roar from the exhaust that every car enthusiast would recognize. Many skeptics have argued that the E60 model doesn't live up to the fame of the iconic E39, but with two cylinders more, the V10 M5 is surely a beast in its way when compared to all other M5 cars.
1994 Toyota Supra Turbo: $50,000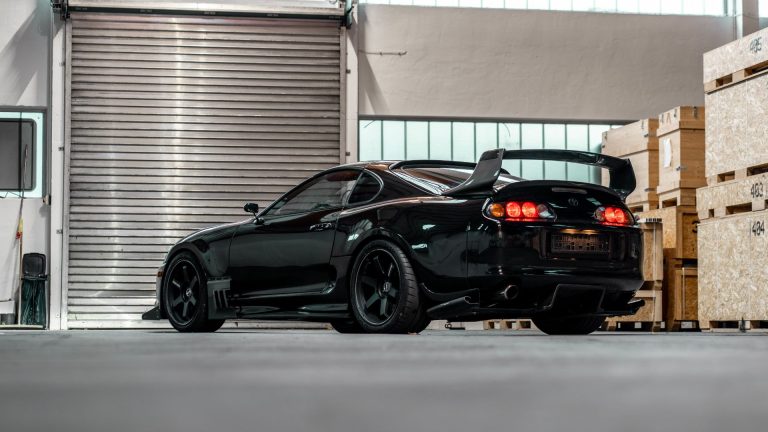 As mentioned, Vin Diesel also owns a few JDM classics and the first one is a Toyota Supra Turbo from 1994. It's one of the US favorites when it comes to Japanese cars and it truly has immense tuning potential since you can get around 1000 horsepower from the base engine with a bigger turbo.
Vin Diesel's one costs around $50,000 and it's a black one, of course. The car is powered by a 3.0-liter turbocharged flat-six engine that goes from 0 to 60 in around 4.5 seconds.
1993 Mazda RX-7: $40,000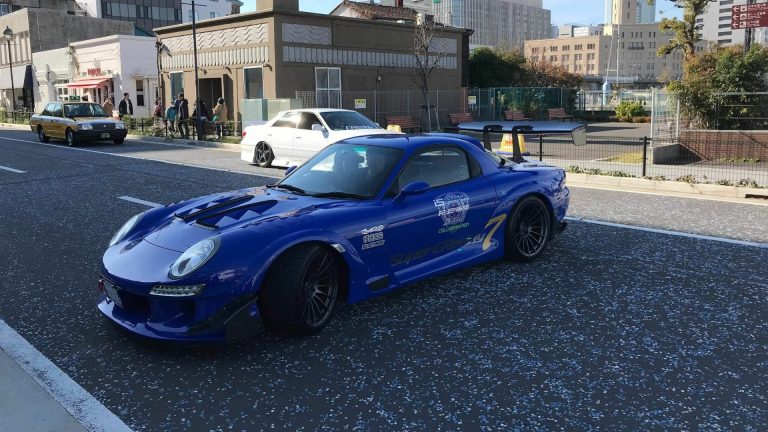 Another Japanese car that only a genuine car guy could pick is the Mazda RX-7 from 1993 with a unique Mazda rotary engine. It's one of the best coupe cars from the 90s, and the power output confirms it – the car has 240 horsepower derived from just a 1.3-liter rotary engine with immense tunning capabilities.
1966 Pontiac Bonneville: $40,000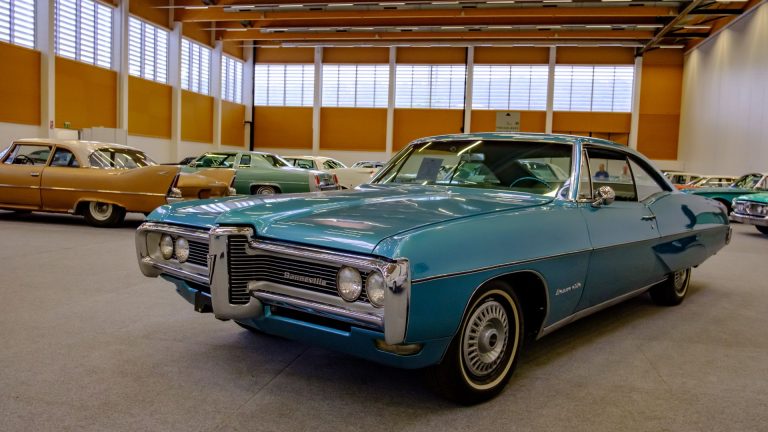 To wrap things up properly, the final car in Vin Diesel's collection is Pontiac Bonneville from 1966. This old-school classic is worth around $40,000 and Vin owns a fourth-generation one which is one of the most popular models of the car.
That speaks for itself since the Bonneville was produced for nearly 50 years by different generations, and it's an extremely long American muscle coupe that shows what Vin Diesel's taste for cars is all about.
Celebrity Car Collections