Talking about celebrity car collections, some people simply surprise you with their modest vehicle picks compared to their wealth. Well, that's even an understatement when it comes to Bill Gates' car collection. Having in mind that a philanthropist billionaire has a net worth of over $111 billion, you could call his car collection rather modest.
Let's take an inside look at what the founder of Microsoft has in his garage since you'll surely be surprised by some of his picks.
Why you can trust REREV's list of celebrity car collections: Our researchers gather data from verified news sources and social media platforms. We conduct a thorough investigation to ensure that the details about the cars, including their models and values, are accurate. Find out more about celebrity car collections research methodology..
1986 Porsche 959 Sports: $1,000,000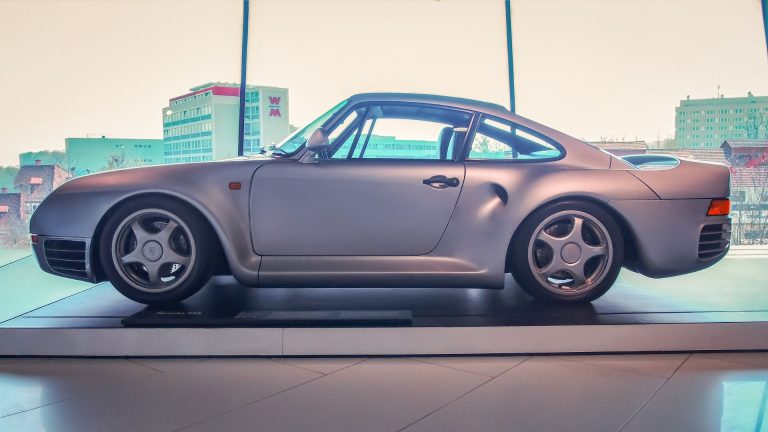 Unlike some movie stars and athletes that spend an arguably bigger chunk of their wealth on cars, Bill Gates has kept things modest. Sure, he owns some impressive machines starting from the Porsche 959 Sports that cost around $1 million. Still, his car collection doesn't even make 0.001% of his wealth.
Even so, he sure does know his cars, since the 959 Sports is one of the most beautiful and classy Porsches out there. There are just 337 959 Sports models in the world, and Bill Gates owns one of these classics. It's the first out of his three Porsches, but it's surely the rarest.
With a twin-turbo engine capable of getting to 60 mph in 3 seconds and a top speed of 195 mph, it's one of the greatest sports cars from the 80s. What's more, it's a 6-speed manual so this car can only be picked by a genuine automotive enthusiast.
1989 Ferrari 348: $160,000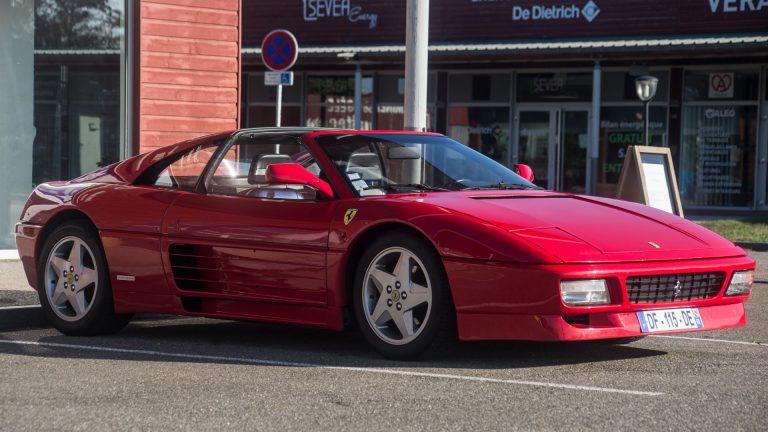 Talking about the old-school sports cars classics, Bill Gates also owns a Ferrari 348 from 1989. You can call it a baby Testarossa since it's easy to mistake this model for one due to its body lines and styling. Coming in the signature Ferrari red color, this one is also among the classics of the 80s.
It's also a manual, only this time it's a 5-speed manual and it might not be as fast as a previously mentioned Porsche, but it can certainly rival it in terms of looks.
Porsche Taycan: $150,000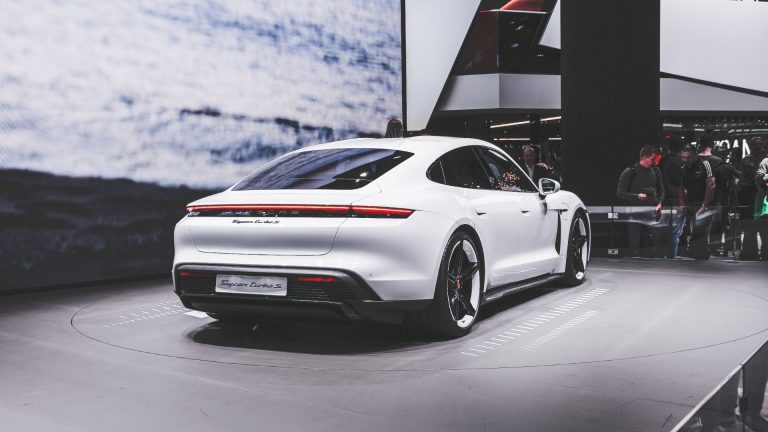 Circling back to Porsche cars, Bill Gates also owns a Taycan that's worth around $150,000. It's yet another flagship model from Porsche, but this time it's a modern model when compared to old-school classics that the philanthropist owns.
This car uses synchronous motors with electric power that tackles the 0 to 60 range in less than 3 seconds. It seems like a perfect fit with his old-school 911 and 959 in the collection.
2022 Chevrolet Suburban: $90,000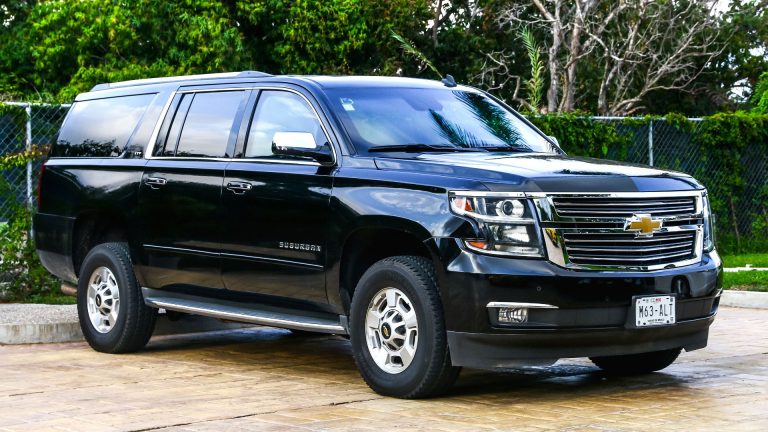 One of the vehicles on this list that might surprise you a bit is the Chevrolet Suburban a 2022 model that costs around $90,000. Still, we suppose that a person like Bill Gates deserves to take it easy sometimes when speed is not a top priority, but rather comfort and driving characteristics that this large SUV provides.
It's no wonder that Gates choose this one over other SUVs from the segment since it's deemed the most comfortable one out of the bunch. It's a perfect travel companion for being on the road, so he surely picked it wisely.
1979 Porsche 911: $52,000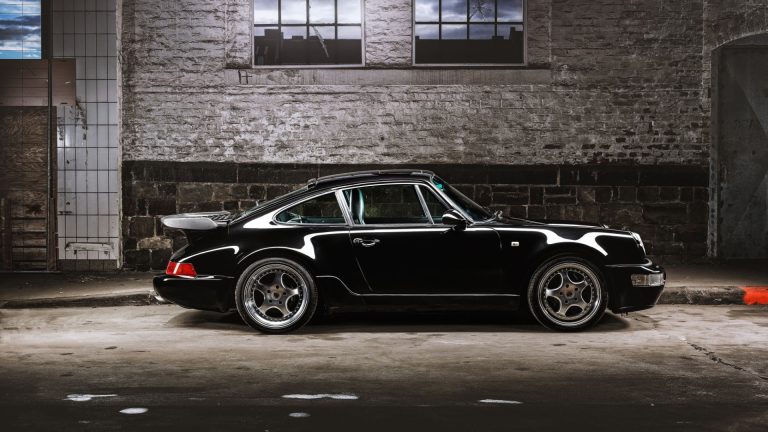 We're back to Porsche for this one and it's one of the most exciting cars you'll see on this list – the Porsche 911 Carrera from 1979. It's worth between $52,000 and $80,000 these days and is Bill Gates' first commuter car from the era when he was running Albuquerque-based Microsoft.
It's one of the sports car icons of the era and these days it's getting a lot more attention, so the price of the car goes up accordingly. Bill Gates has made a lot of sufficient updates to the car during its life span, so it makes one of the best model representatives.
2008 Ford Focus: $5,000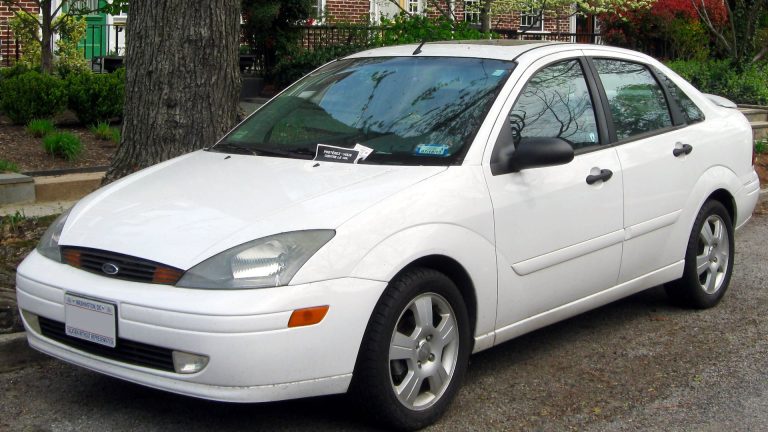 Finally, there's also the Ford Focus which might come as a surprise for most. Still, Bill Gates is known to be one of the most modest celebrities out there, so it's no wonder he settled for this comfy and precise hatchback steering-wise.
It's the least expensive car in his collection, and he's often using it as a daily driver. It's perhaps his way of sending a message that happiness isn't always in having the most expensive car out there, since he could definitely afford any ride you could imagine.
Celebrity Car Collections