It's always interesting to take a peek at car collections of Hollywood stars, and Ashton Kutcher is no different. The famous actor has gained numerous sympathies from the public for his performances in "Two and a Half Man" and "What Happens in Vegas", and he is one of the most popular younger-generation actors.
His great performances helped him get a wide base of fans and accumulate a wealth estimated at around $280 million. If you are a car guy, you probably can't wait to hear about Ashton Kutcher's car collection, so let's get into the details.
2012 Fisker Karma: $84,000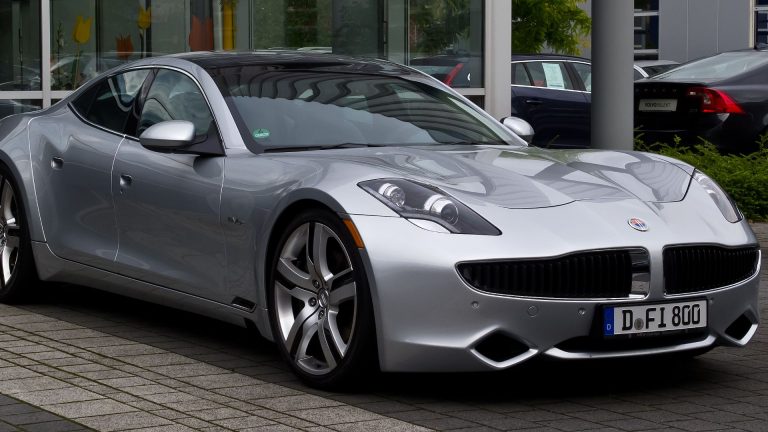 Besides his acting roles, Ashton Kutcher is also known for being an environmentalist, and that's why he has quite a few hybrid and electric cars. His Fisker Karma hybrid is one of those, and it's also one of the best daily cars in his garage.
It's an eco-friendly luxury sedan with a sporty p[performance thanks to the 2.0-liter turbocharged petrol engine and the hybrid powertrain component. The combined power output of Karma is 403 horsepower and it has 550 pound-feet of torque for outstanding performance. It's an interesting ride, but nothing too flashy, so Ashton Kutcher can zip through public roads without too much attention.
2019 Tesla Model S: $72,000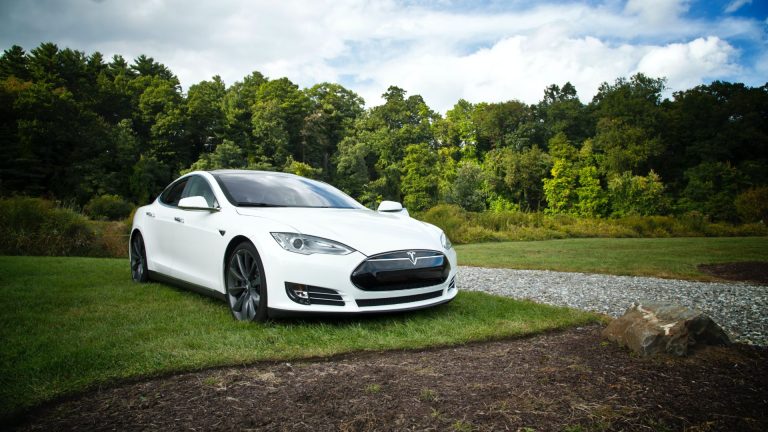 Another car in Ashton Kutcher's garage that's both a great performance car and an eco-friendly driving solution is his Tesla Model S. The famous actor owns a 2019′ Model S and he seems to enjoy this ride quite a bit. It's one of his favorite daily drivers, and it's no wonder since it travels around 400 miles on a single battery charge.
Tesla also accelerates pretty quickly, under 3 seconds from 0 to 60 in most trims, so it's a great sustainable pick that still lets you enjoy the thrill of the speed as a driver. We find it to be a perfect solution for someone with a car fleet as large as Ashton's. The black Tesla is not only fast and comfortable even for slightly longer trips, but it's also a great solution since it doesn't produce any gas emissions.
2019 Chevrolet Volt: $32,000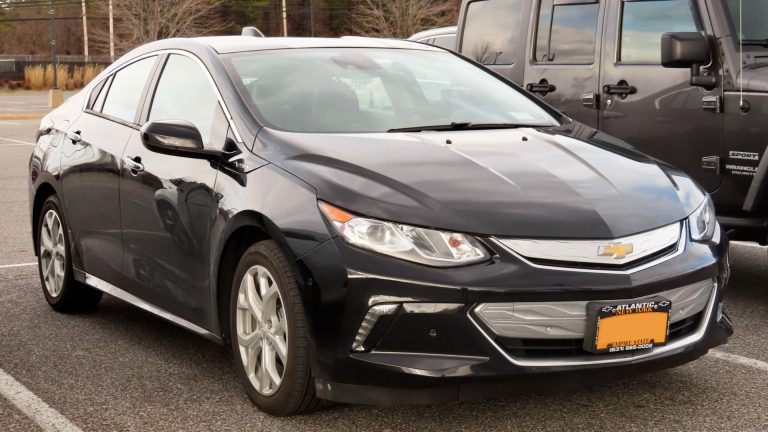 So far, you can see that Ashton Kutcher enjoys electric rides, but this next pick might surprise you regardless of that. It's his Chevy Volt, a hybrid vehicle from Chevrolet that picks up after cars like Toyota Prius and their tradition. It's also somewhat similar to the design, and it's powered by a 1.5-liter turbocharged engine with an electric component.
Overall, it's a great car for evading the paparazzi and having some privacy in the ride that doesn't stand out from the crowd.
2016 Mercedes SLK: $31,000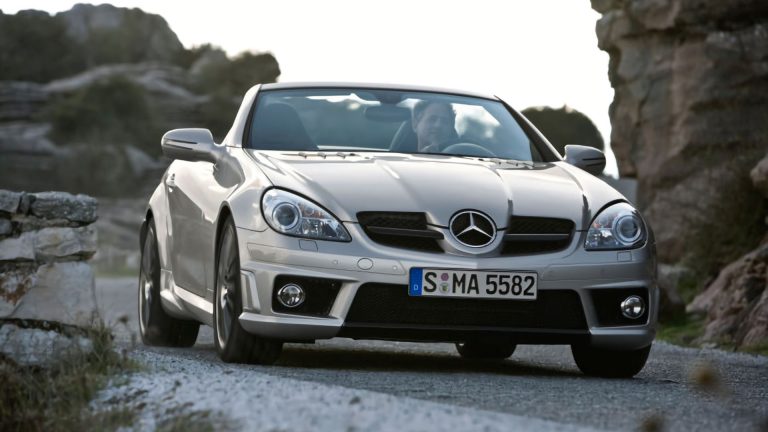 While it's up to every driver to care for the environment, Ashton has proven himself as a fan of eco-friendly cars, so it's only natural that he also owns an SLK. This beautiful Merc coupe from the mid-2000s stands out with its unique design for that time and its mighty 5.5-liter V8.
The actor owns an SLK55 version, and it's one of the quickest Mercs of the time thanks to its lightweight construction and powerful engine. The black SLK55 fits into any car collection regardless of the driver's preferences, and the same goes for this one.
2019 Impala SS: $28,000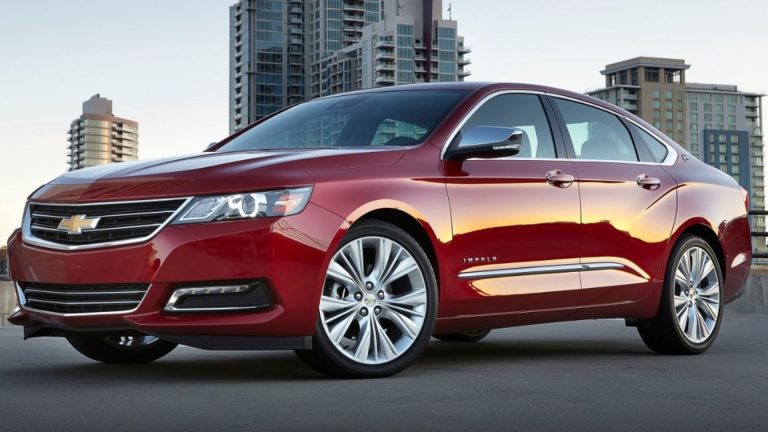 Along with all the modern rides in his garage, Ashton Kutcher also owns a vintage third-generation Chevy Impala. However, it's not just any Impala, but a limited Impala SS version. The "SS" comes for super-sport, so it's a sports trim of the car powered by a mighty 5.7-liter V8 engine with 305 horsepower.
For that time, it was a rather quick car, and having a mint model in beautiful vintage dark red color like Ashton's must feel special.
2019 Toyota Prius: $27,000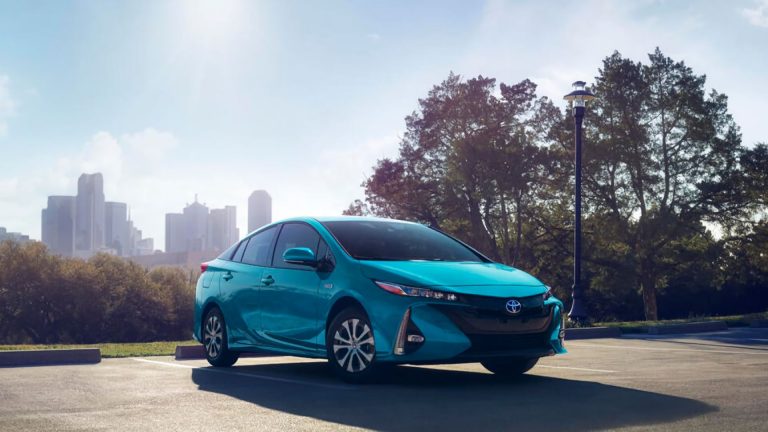 A car that's rather similar to the Chevy Volt on this list is Ashton's Toyota Prius. It's one of the highest-selling hybrid vehicles in the US, and the latest-generation Prius has quite a few features to brag about. It's powered by a naturally-aspirated 1.8-liter engine combined with an electric motor for a total power output of just around 130 horsepower.
However, it's just enough for a daily ride, especially if you are as famous as Ashton and are just looking for a perfect public getaway car.
2012 Lexus LS Hybrid: $22,000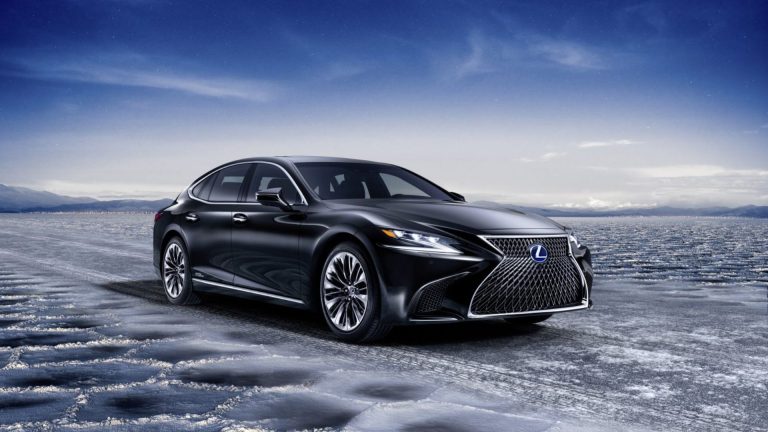 We are ending this list in the same way we started it, and it's with another luxury sedan with a hybrid powertrain. Ashton owns a fourth-generation LS hybrid with a V8 engine and an electric component that helps save up on fuel and reduce gas emissions.
It's a great luxury car with an impeccable modern interior with wooden and leather components, and an entire set of electric functions from seat adjustment to everything else. At that time, it was a fairly advanced car, and it still looks amazing today, especially considering that Ashton's is reported to have passed quite low mileage.
Celebrity Car Collections