Continental is one of those tire brands that you've certainly heard about, even if you aren't a car enthusiast. The German tire manufacturer started as a rubber company and is now one of the leading manufacturers in the tire industry.
We take an in-depth look into the company in this Continental tires review to give you all the important details. Stand by as we elaborate on the brand's history, value, and mission in this comprehensive guide!
History and overview of Continental tires
You might be surprised to hear that Continental started its journey way back in 1871, making it one of the oldest tire manufacturers out there. Throughout its long history, the brand has achieved stellar success in making the much-needed tire industry innovations.
It was the first brand to produce a radial tire and mark it with an "R" symbol, which became a marking that many tire manufacturers still use. In 1955, Continental made the first M+S tire in Europe, which is a tire designed for extreme winter conditions and mud traction.
The racing success of the company also speaks in favor of its reputation. Continental became an official tire distributor for the Deimler and Porsche racing teams, and it stood its ground in all the races in Europe. However, the most significant success of the German tire brand was the introduction of its innovative tread technologies that resulted in better traction performance.
To this day, their tread patterns are the most attractive in the field and feature all sorts of helpful technology solutions. For instance, their ContiEcoContact tire was the first eco-friendly tire due to the tread that provided less CO2 emissions during the production phase. On top of that, the brand developed the world's first road tire capable of supporting speeds up to 223 mph back in 2003.
Key takeaways
As you can see, there's so much to say about Continental tires, and what makes the brand one of the industry's leaders. Still, here's a short list of the key points that make the brand so valuable if you don't have the time to scroll over all the sections:
Road to eco-friendly tires – Continental is one of the industry's top brands which utilizes a sustainable system in tire production. Their efforts can be seen through the work conducted in an experimental facility in Mecklenburg-Vorpommern in Germany. Here, the brand's experts test the usage of eco-friendly materials for tire compounds and try to find a new sustainable option for the tire base.
Impact of German engineering – German engineering is famous all around the world, and Continental tires include dozens of smart solutions. The perfect instance is TractionPlus tech which relates to high silica molecule bonds in the tread for better road grip. Also, Continental engineers used shifting treads for noise optimization as part of their noise reduction technology.
Lab and track testing – You can't mistake Continental for a low-budget brand that doesn't test the tires properly before selling. Continental has a different perspective on the idea of a satisfied customer, and it runs tests both in the lab and on the track. So, the tire treads are tested for real-life driving conditions to check the noise isolation, traction, and rolling resistance before you buy them.
Where are Continental tires made?
Continental tires are mostly made in Germany, but there are also the brand's production plants in the US where they make most of the tire models for the US market. You can count on genuine German build quality and the good-old American spirit to give you the best tire quality.
However, some tires are also made in China, as Continental owns one of the largest tire factories in China, in the city of Hefei.
Who makes Continental tires?
Continental tires are all made by the household brand itself, as there is no other tire company running the famous German brand. The tire production quality has not changed a bit throughout its 150-year history just because of that.
Are Continental tires good?
Continental tires are among the best ones on the market due to their long-lasting tread life and impressive traction performance. There's no difference in build quality when comparing the different tire categories of this brand.
Because of this, Continental tires are often considered the main competitor to Michelin, Bridgestone, and Goodyear as the leading tire brands.
Best Continental tires by car type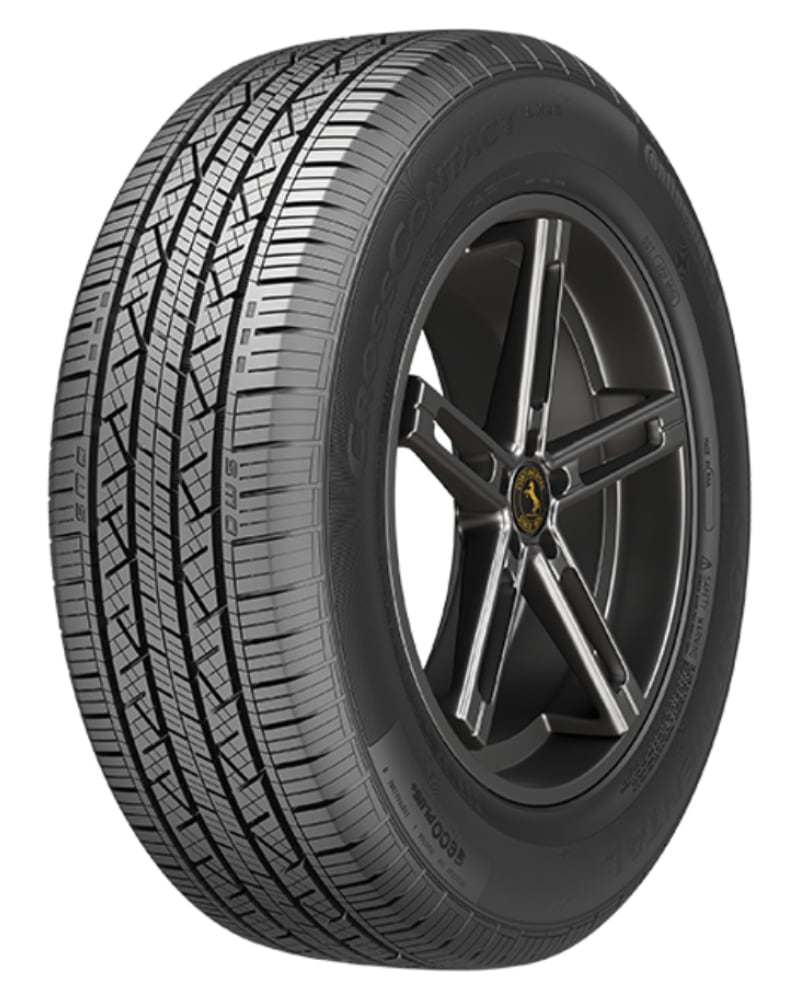 Treadwear
Traction
Temperature
ControlContact Sport SRS
—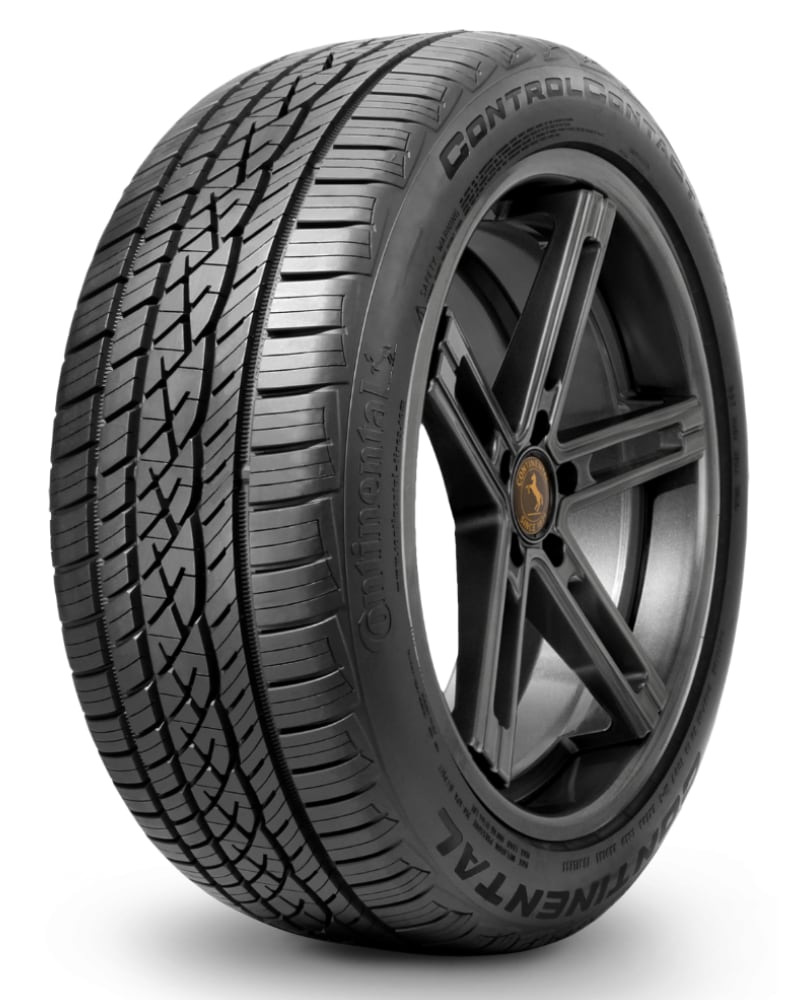 Treadwear
Traction
Temperature
ControlContact Touring A/S
–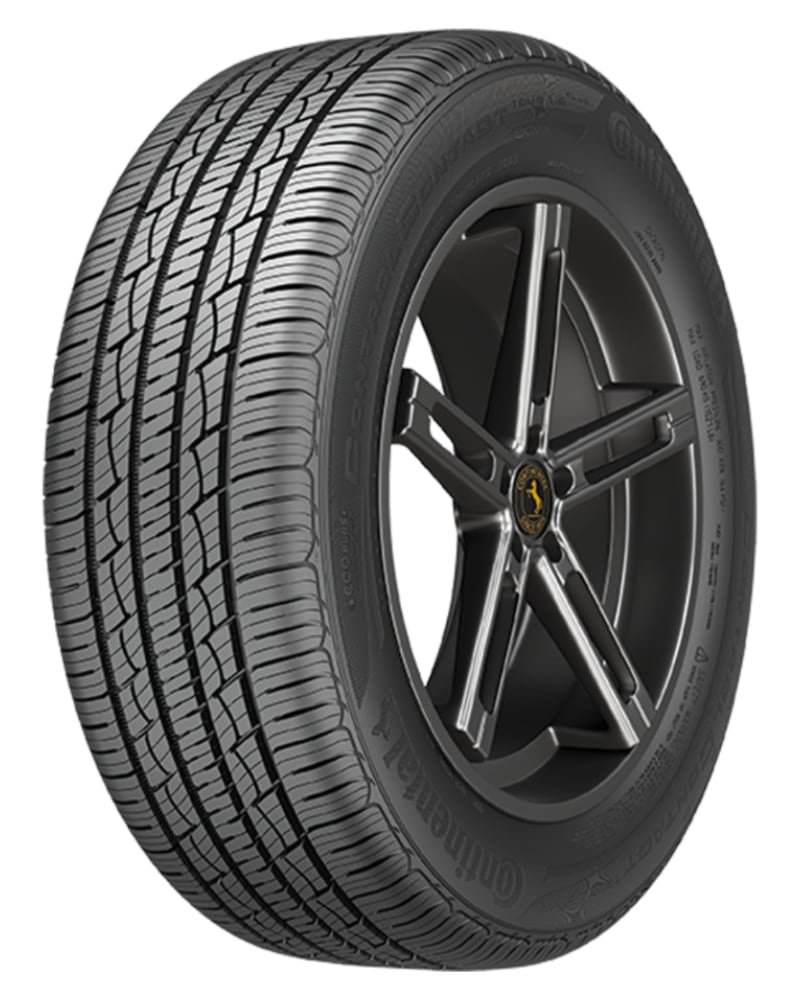 Treadwear
Traction
Temperature
ExtremeContact DWS06
Passenger High-Performance All-Season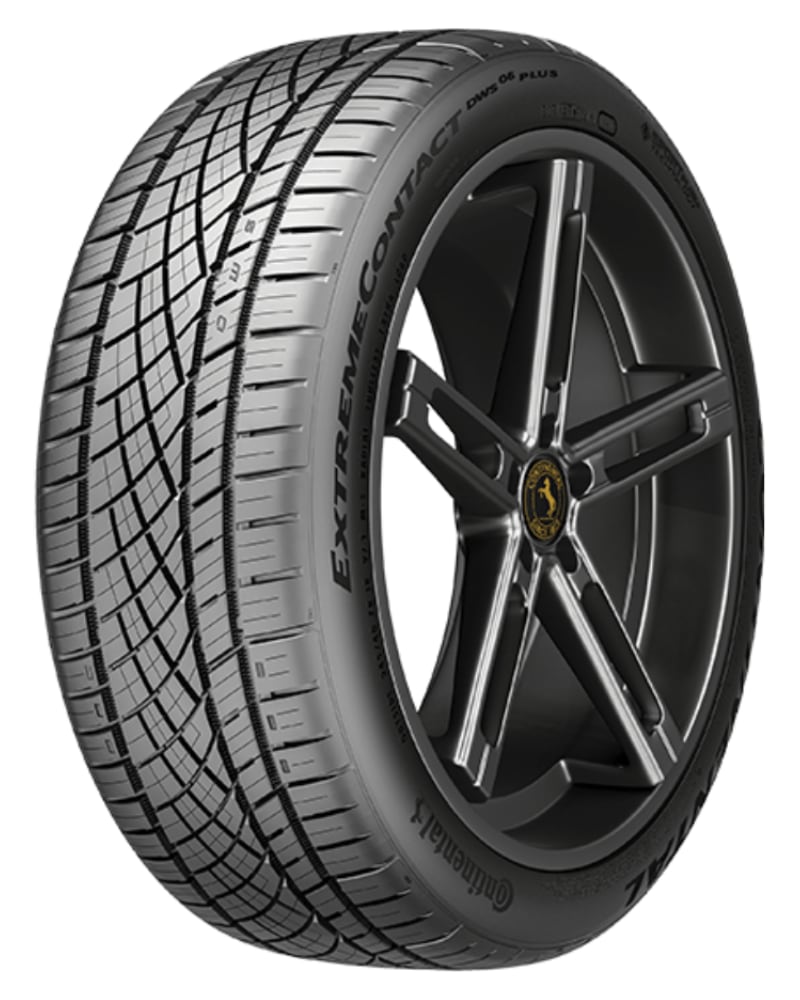 Treadwear
Traction
Temperature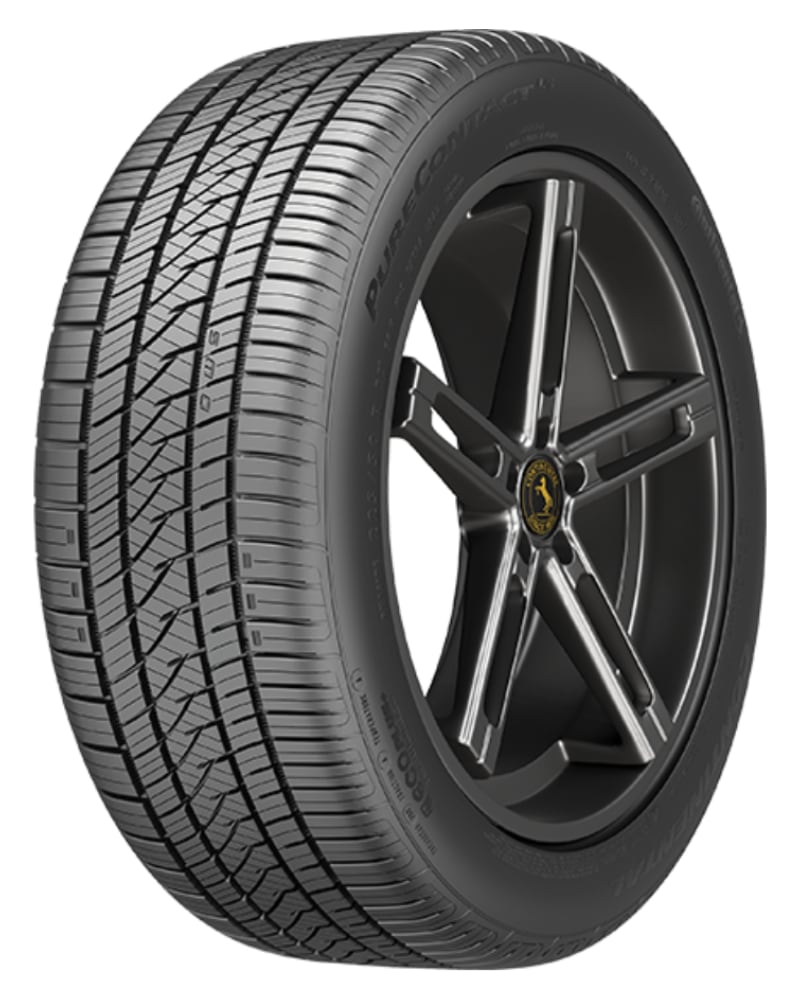 Treadwear
Traction
Temperature
TerrainContact AT
Light Truck/SUV All-Terrain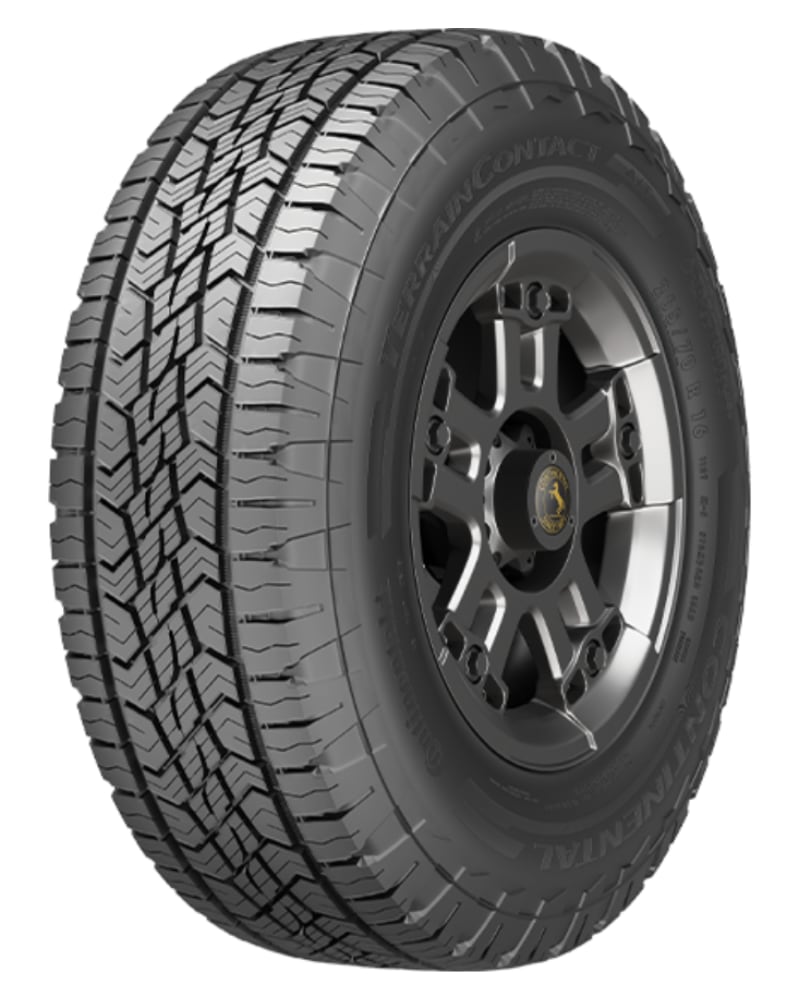 Treadwear
Traction
Temperature
TrueContact Tour
Passenger All-Season Tire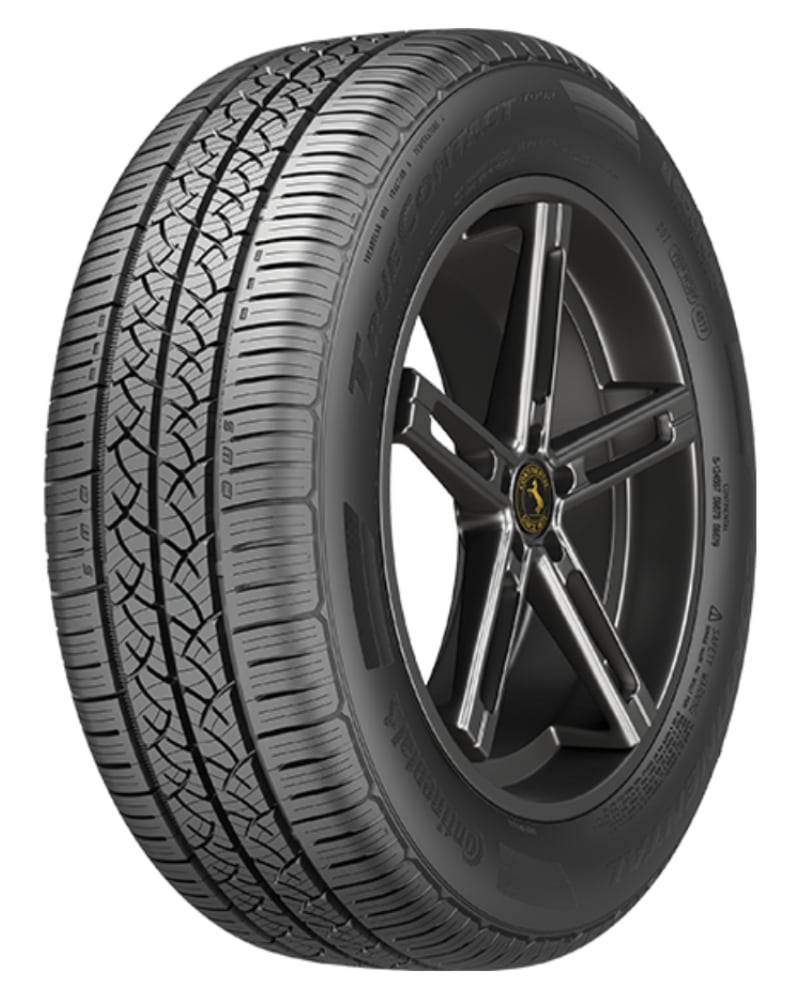 Treadwear
Traction
Temperature
Cost of Continental tires
The price of Continental tires can vary drastically based on the exact tire model, load capacity, speed rating, and size trim. The average price of their tires starts at around $80 and goes up to $400 for a single tire.
However, those expensive tires are mostly the UHP all-season or off-road SUV tires. You can find a regular passenger car touring tire like TrueContact Tour starting at around $100, which is a great price for this category. On the other hand, a premium high-performance tire model like ExtremeContact DWS 06 starts at around $130, in the lower sizes.
So, Continental has some impressive offers among passenger car tires that feature immense quality at a much more affordable price than Michelin in comparison.
Why choose Continental tires?
Continental is the go-to brand for all those in pursuit of the highest possible quality at a slightly better price than Michelin or Pirelli. However, there are many more reasons why you should pick a tire set from Continental other than the price, so let's take a look at the most convincing ones:
Trust The Famous Car Brands: To put it simply, your safest bet is to trust the renowned car manufacturers that use Continental tires as their choice of OE tires. Among the renowned car brands, you can trust Mercedes-Benz, Land Rover, Maserati, and Porsche which use Continental tires on some of their models.
Easy Treadwear Checks: Continental values your safety and performance satisfaction, and its implemented treadwear gauges prove this. Unlike other tire manufacturers that only include TWI bars for the final 2/32″ of tread, Continental gives you different levels you can check throughout the tread life. So, you can easily see how much tread you've got left on your tire, and schedule a replacement accordingly.
Impressive Traction And Handling: Without a doubt, you'll get the best traction performance and precise handling with Continental in this price range. The German tire giant focuses on innovative tread technologies like TractionPlus to give you the best driving experience. Also, with the introduction of the SSR system, you can run flat until you reach a safe space for stopping once your tire reaches the tread limit.
Sustainable And Efficient Drive: With Continental's sustainable tire development, you can rest assured that you are rolling on eco-friendly tires. Moreover, the fuel consumption is said to be reduced by nearly 10% as the brand states, so it's yet another feature to keep an eye out for.
Our take
Now, you have a better understanding of the brand's true value after reading our Continental tires review. You can tell by all the listed benefits of the brand's effort in engineering and production that these tires are worth even more than they cost.
They can easily compare with top-notch tire brands like Michelin, and you can even save up a few bucks by picking the best tire sets from Continental.
How long do Continental tires last?
Continental tires last from around 40,000 miles to 70,000 miles depending on your driving style and tire category. Still, you should get at least 3 to 4 years of usage even with their high-performance tires and all-terrain tires.
What tire sizes does Continental offer?
Continental offers tires in sizes ranging from 15″ to 22″ and it all depends on the trim and vehicle type that they fit on. Some of their high-performance tires for muscle cars and large sedans come in the largest 22″ size trims, as well as the SUV tires, while the passenger car touring tires usually go up to 20″.
What tire brands are comparable with Continental?
Premium tire brands like Michelin and Bridgestone make the main competition to Continental, although tires made by the German brand often come at a more affordable price.
Are Continental tires the best tires?
Although Continental tires aren't considered the best tires by all the drivers, one thing's for sure – Continental makes some of the best tires in its price range.