Lebron James needs no further introduction since he's officially the richest active basketball player with a net worth of $1.2 billion. So, it doesn't strike us as a surprise that he invested just under 0.4% of his wealth into cars.
It might surprise you that such a rich athlete "only" has around $4.4 million in cars, but like his entrepreneurship deals, Lebron has picked wisely. This guide will lead you through Lebron James' car collection and his top 10 MVP-class driving machines.
Why you can trust REREV's list of celebrity car collections: Our researchers gather data from verified news sources and social media platforms. We conduct a thorough investigation to ensure that the details about the cars, including their models and values, are accurate. Find out more about celebrity car collections research methodology..
2013 Porsche 918 Spyder: $1,000,000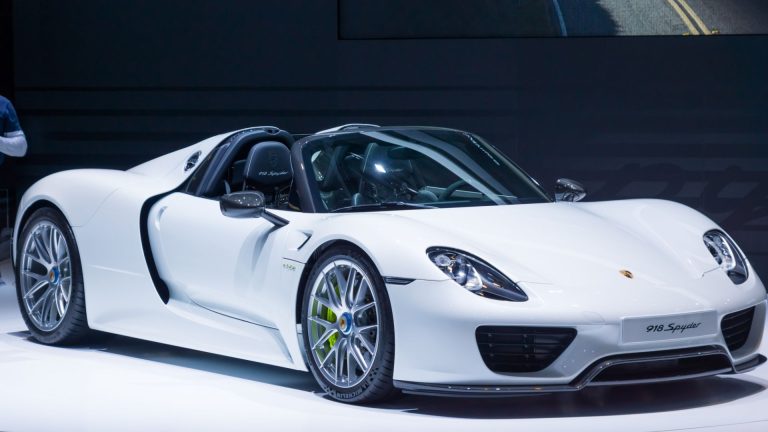 To start things off with a banger, Lebron owns an extremely rare Porsche 918 Spider coming at around $1 million. It's his most expensive machine, and it makes sense due to its 4.6-liter V8 and two electric motors that result in some impressive numbers.
This Porsche can reach 60 mph from a traffic light within 2.5 seconds and it has 880 horsepower and 940 pound-feet of torque. He's also frequently seen driving this car on LA roads enjoying the breeze in a way that one of the all-time best basketball players deserves.
2011 Ferrari 599 Fiorano GTO: $750,000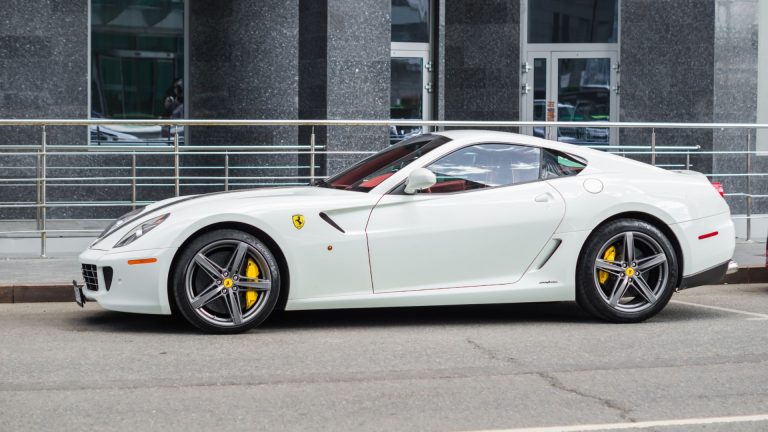 Next up, Lebron has a Ferrari 599 Fiorano GTO worth $750,000 with considerable upgrades from the factory options. It's a perfect blend of a modern Ferrari with that old-school Ferrari taste to it. On top of that, it's powered by a 6.0-liter V12 engine that gives it a unique roar from the exhaust.
With a top speed of 202 mph and a beautiful Ferrari red color, you can't blame him for owning this beauty along with a few other prancing horse cars.
2017 Lamborghini Aventador Louie La Vie: $670,000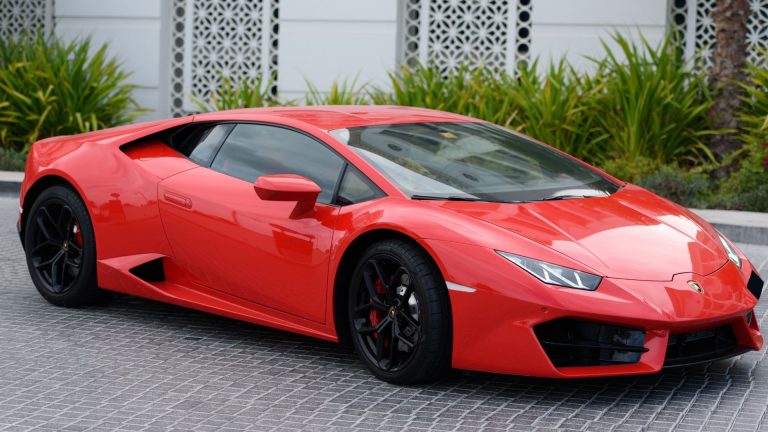 One of Lebron's favorite daily drivers is his unique Louie La Vie Lamborghini Aventador valued at $670,000. What's so special about this car, you might wonder? Well, besides the top trim level and a 6.5-liter V12 engine, Lebron James wrapped it to match the interior of his Nike X1 shoe.
It gives it a unique history and while not all of the car enthusiasts were happy with the floral pattern, it's certainly a wise marketing move by Lebron. One thing's for sure – he does love his Aventador, and has nicknamed it the "King's Pride".
2022 Rolls-Royce Phantom: $500,000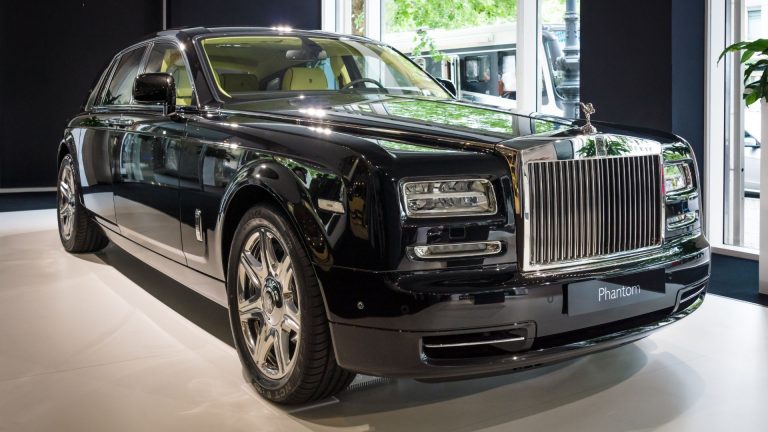 Besides having a knack for successful investments and sponsorship deals, Lebron has also proved that he's got what it takes to be considered a true car guy. So, along with his sportscars, he also owns a few luxury vehicles like the Rolls-Royce Phantom.
Well, his Phantom is as packed as they get with extra features, so it costs a bit more than a standard one and around $500,000. The most interesting part about this car is – King James didn't have to pay a dime for it! He got it as a gift from a fellow superstar former player, Shaquille O'Neal as a birthday present.
2022 Rolls-Royce Cullinan: $340,000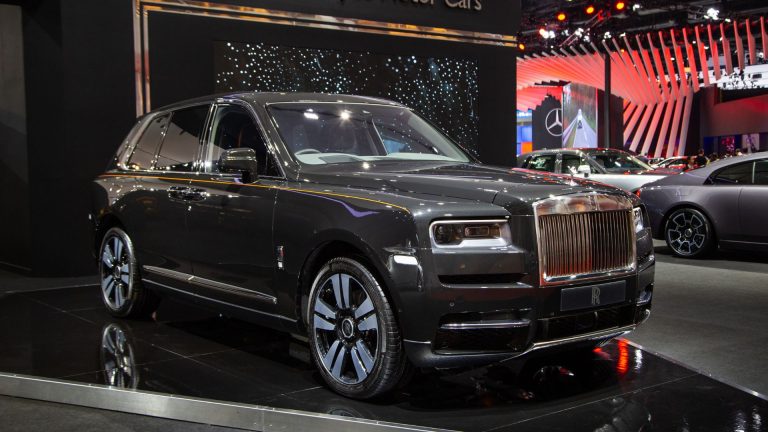 Once again, we make the switch from a super sports car to a luxurious Spirit of Ecstasy vehicle – Lebron's Rolls-Royce Cullinan. This one is valued at around $340,000, so it's not as pricey as his Phantom, but it's the 2022 model with a twin-turbo V12 engine, which gives it a respectable performance for a car that weighs 6000 pounds.
If you have a car collection, you'll probably realize that you need at least one SUV in it, and we can't think of a better choice than this luxurious Rolls-Royce Cullinan.
2015 Ferrari 458 Italia: $284,000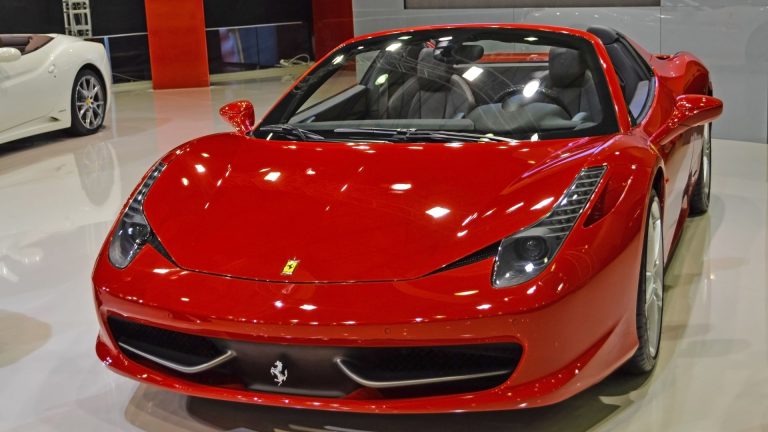 Another Ferrari on King James' list is his Ferrari 458 Italia. You might think that this $280,000 Ferrari has a bit more "modest" engine, but with a 4.5-liter V8 under the hood, it's still a serious machine capable of doing a 0 to 60 lap in 3.1 seconds.
Lebron's 458 Italia has a unique red color that leans toward a pink note on the sun, and it's a perfect car for cruising the City of Angels without a roof.
2007 Ferrari F430 Spyder2: $217,000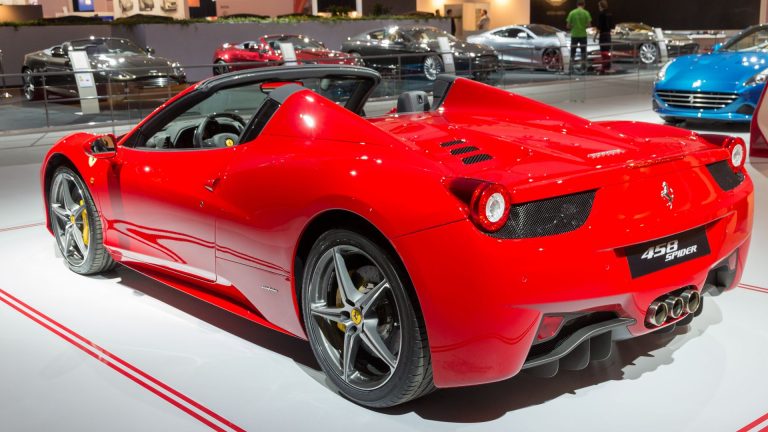 It seems like we can't get away from Ferrari cars in King James' collection, and the next one is his Ferrari F430 Spyder 2. This one in particular is a true gem with a gray color and customized red leather seats and wheels that suit Lebron's taste.
It has a 4.3-liter engine and a slightly lower performance when compared to his Ferrari 458 Italia, but it's still a beast in its own light in Lebron's garage.
2018 Bentley Continental GT: $210,000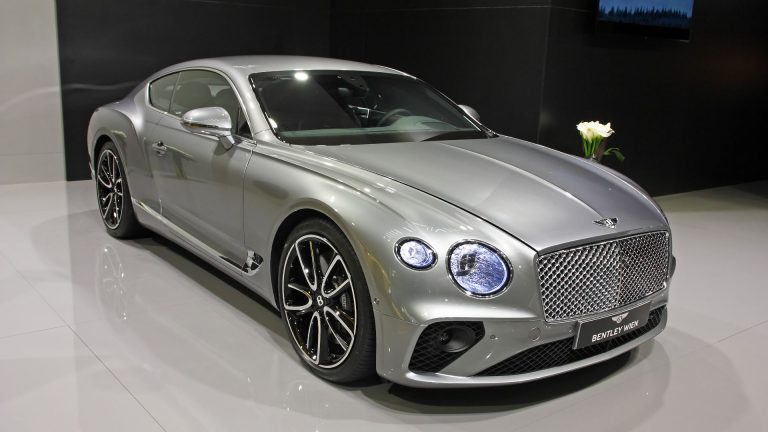 Besides two Rolls-Royce cars, King James also has a Bentley in his car collection, and it's the Continental GT valued at around $210,000. It's a true luxury coupe with a 4.0-liter turbocharged V8 engine capable of producing 540 horsepower.
On top of that, it's a beautiful white color Bentley and it's a perfect mix of a luxury car with Supersports performance that reaches speeds of up to 200 mph.
2011 Porsche 911 Turbo S Cabriolet: $200,000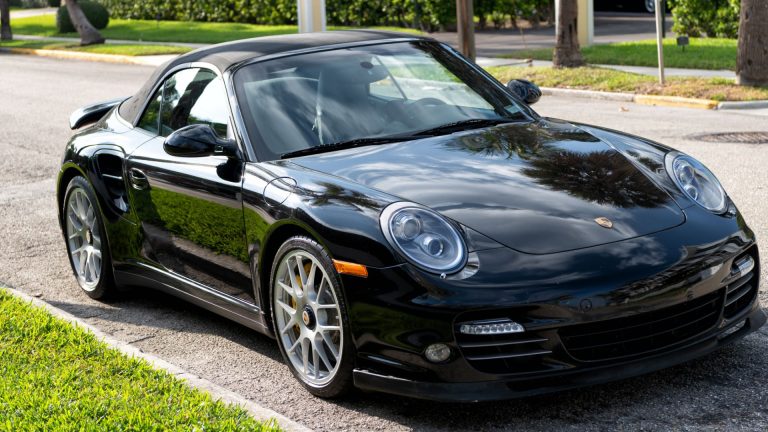 Another exotic car in King James' collection is a Porsche 911 Turbo S cabriolet, and his car is worth a bit more than the regular model – around $200,000. It's got all the luxury features you would need in a sporty cabriolet with a 3.8-liter twin-turbo engine capable of producing 565 horsepower.
It's a perfect daily cruiser for a hot summer day, and Lebron has made it look even nicer with a trim that includes a black-on-black exterior with yellow calipers and a red interior.
2020 Mercedes Maybach: $191,000
For the last car on this list, we have yet another confirmation of Lebron's stellar taste in luxury cars, he also owns a Mercedes-Benz Maybach S600 with some serious specs. This car packs up 630 horsepower with 740 pound-feet of torque, which is quite impressive for a large luxury limousine.
Thanks to this, the German factory's 2018 flagship model does a 0 to 60 lap in just 4.6 seconds and reaches a maximum speed of 155 mph.
Celebrity Car Collections