Michael Schumacher is a legendary Formula 1 driver with an impressive portfolio of accomplishments with different F1 teams. The essence of his success can be captured by taking a look at all the wins and podium finishes that he's made, as well as the 68 pole positions held by the famous driver.
This made many players wonder about Michael Schumacher's car collection just to see if the F1 driver has the same passion for cars in real life. Well, it turns out that there are some impressive cars in his collection, along with a few rather modest picks. Perhaps learning about his cars will tell you something more about the F1 champion's mentality and lifestyle, so stand by for details.
Why you can trust REREV's list of celebrity car collections: Our researchers gather data from verified news sources and social media platforms. We conduct a thorough investigation to ensure that the details about the cars, including their models and values, are accurate. Find out more about celebrity car collections research methodology..
2007 Ferrari FXX: $2.9 million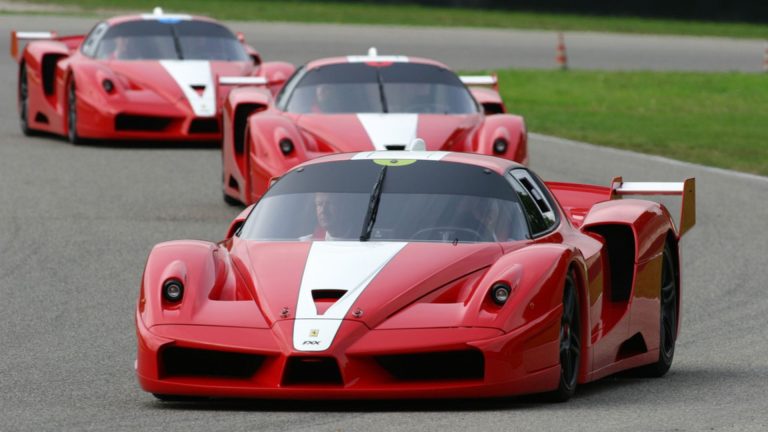 Even the hardcore fans of Italian supercars might not have heard about the Ferrari FXX, a legendary ride that was only made in 30 units. As the most successful Ferrari F1 team's driver, Schumacher fell in love with the brand and it's no wonder that such a big chunk of his collection is made of Ferrari models.
Among those, the FXX is a unique and exotic ride with the potential to become one of the all-time best models. It's a track-only and buffed-up version of the legendary Ferrari Enzo, and it comes with a 6.3-liter V12 engine that puts out 800 horsepower. For a car that was produced in 2006, that was pretty much insane and is still a lot by today's standards.
2003 Ferrari Enzo: $2.4 million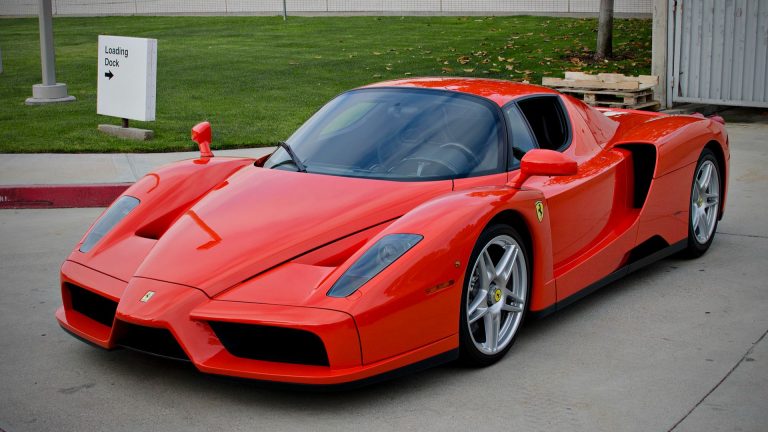 You probably guessed that Schumi also owns this one, since it's only natural to get a genuine Enzo when you own an Enzo-based track car like the FXX. His red Ferrari Enzo is probably his most prized road-legal possession and it comes with a 6.0-liter naturally-aspirated V12 engine.
However, the engine alone isn't what makes this beastly ride so special – it's the technical background that was based on a genuine F1 car. So, the Enzo offers an ultimate driving experience with 660 horsepower which was a lot for a car produced in 2002. It's a car that only a selected few could buy, given the 400 units ever produced with the 3.1 seconds needed for a 0 to 60 run. It's a truly special ride with carbon ceramic brakes and carbon-fiber components all around the structure which makes it a candidate for the most special production Ferrari ever.
2009 Ferrari 599 GTB: $350,000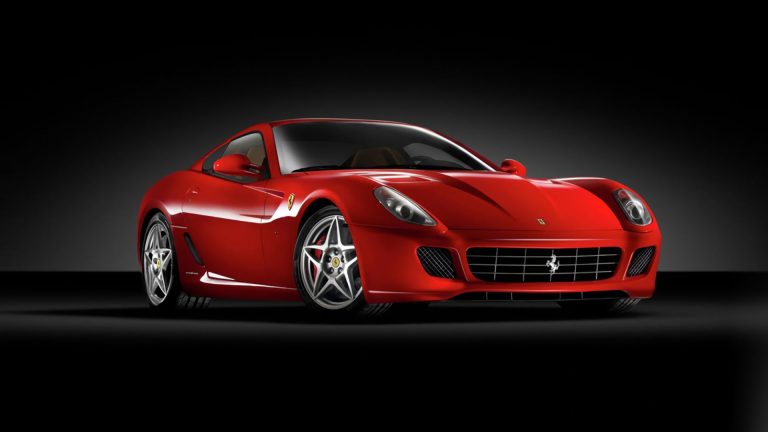 It goes without saying that the next ride on our list is yet another Prancing Horse owned by Michael Schumacher. Of course, it's yet another special car, since the Ferrari 599 GTB Fiorano was only made in 500 units and it features an Enzo-derived 6.0-liter V12 engine.
The performance of this car is at an exceptional level with 620 horsepower and only 3.7 seconds needed for a 0 to 60 sprint. Besides, it's a remarkable piece of the automotive industry with a front-mounted V12 engine and impeccable driving and handling experience.
2008 Ferrari F430 Scuderia: $280,000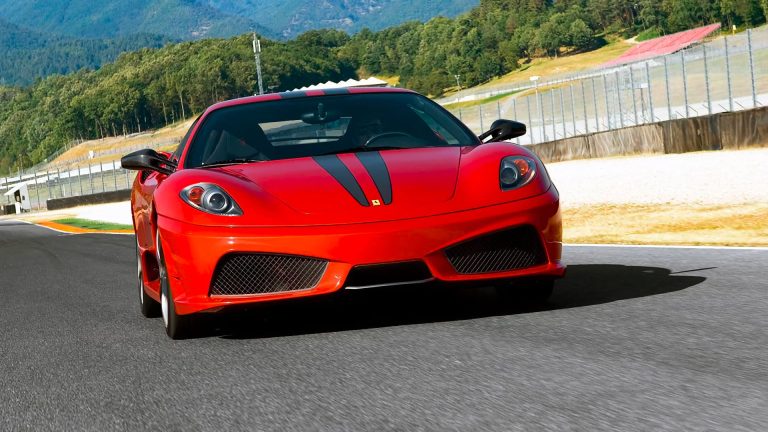 Once again, we have a confirmation of the statement that Schumi is one of the biggest Ferrari fans out there with another special model he owns – the F430 Scuderia. This Prancing Horse delivers a racecar-derived 4.3-liter V8 engine with 502 horsepower and it's a naturally-aspirated engine as well.
So, the car came before the era of turbocharged Ferrari V8s, and it's a track-performance car made by a special racing department at Maranello which makes it a unique car.
2012 Mercedes-Benz SLS AMG: $220,000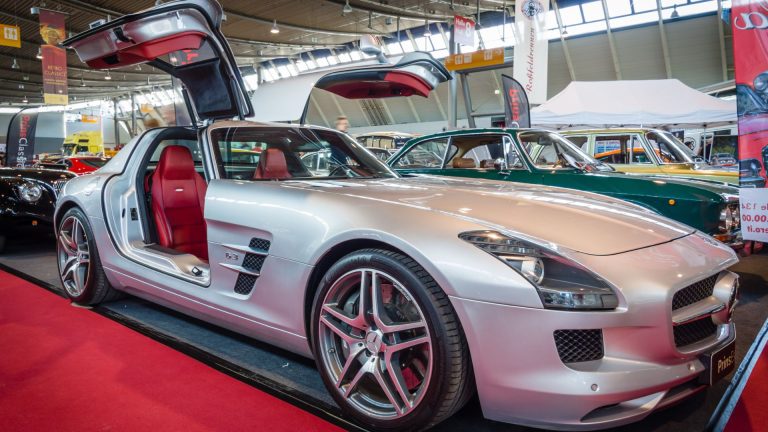 The next car on our list is the first one that's not a Ferrari, but that doesn't make it any less worthy of a driver of Schumi's class. It's his 6.2-liter powered Mercedes-Benz SLS AMG. The wonderful Gullwing-door car is a modern version of the signature old-school Merc it was based on – the Mercedes 300SL Gullwing.
However, this one packs far more power with 570 horsepower and a 0 to 60 time of just under four seconds. Michael got a burgundy-red one which is among the signature color options for this model and you wouldn't be wrong if you said that it looks just as amazing as some of his Maranello beasts.
2010 Ferrari California: $180,000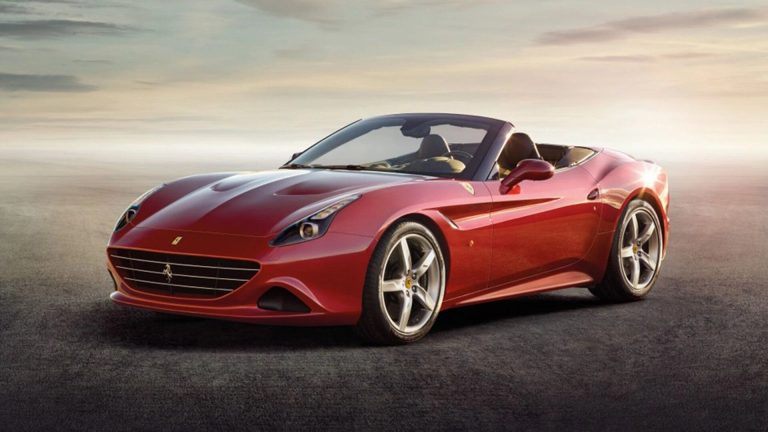 The 2010′ Ferrari California is the next ride in Schumi's collection and he decided to get a naturally-aspirated one instead of the Ferrari California T. However, this one is no less impressive since it comes with a 470-horsepower V8 engine and it's a different type of ride than we had the chance to see with his other Ferrari cars.
2011 Fiat 500 Abarth: $20,000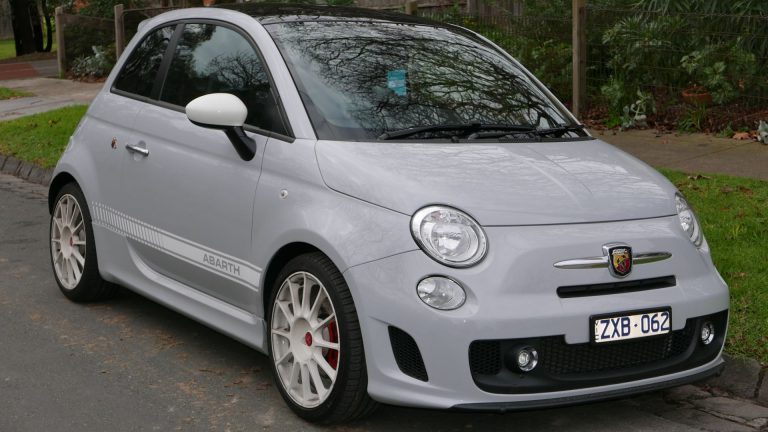 If you thought that Michael Schumacher is only a fan of impressive sportscars and Ferrari vehicles, you'd be wrong. He's a genuinely humble guy beside the fact that he owns some of the most impressive Prancing Horse cars in the world, but hey, he's one of the best F1 drivers in history so he deserves it.
As proof, he got a Fiat 500 Abarth which is a 1.4-liter TurboJet engine car with 160 horsepower and an impressive exhaust sound for such a small engine. The red Abarth is an homage to the old-school Fiat 500 which Schumacher also owns.
1957 Fiat 500: $15K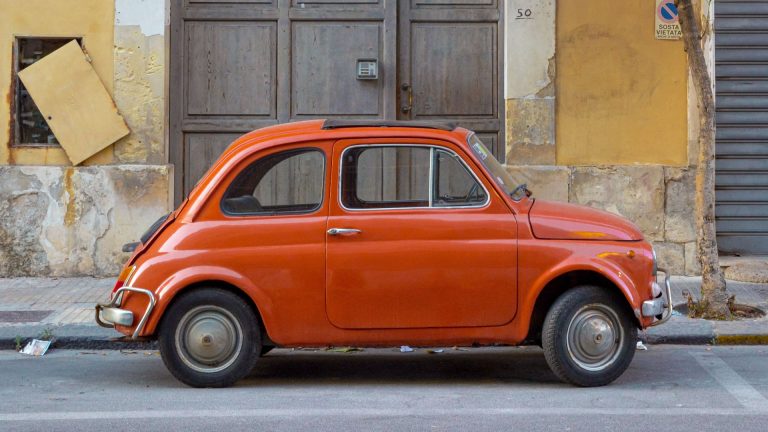 The next car on our list is the original Fiat 500, a car that served as an inspiration for the later Fiat 500 Abarth that Schumacher owns. These cars can go for impressive prices and Michael owns a mint-condition one which makes a perfect piece for a car collection.
It's a compact car that was the people's car back in the day and someone like Schumi knew how to appreciate the car's appeal and legacy.
2007 Fiat Croma: $4K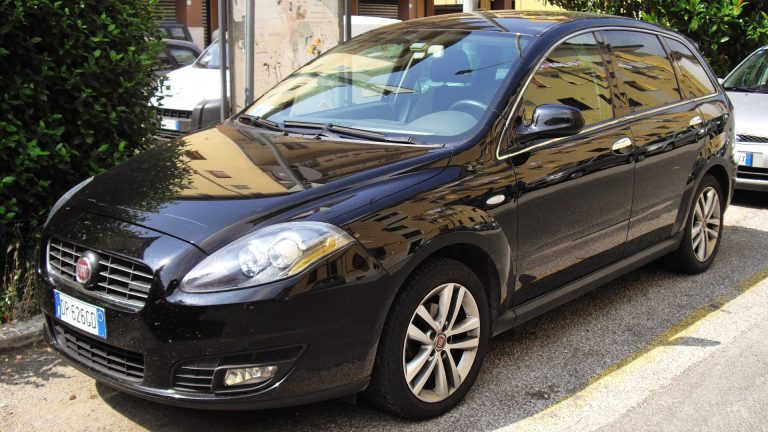 The final car on our list of Michael Schumacher's impressive rides is a rather humble one – the Fiat Croma. It's a station wagon-style vehicle with a four-cylinder engine that puts out 150 horsepower and it's a nice camouflage ride for someone of Michael's status.
We had the chance to review some impressive cars worth millions, and some humble Fiat rides to make this list, so we only hope that Schumi can fully recover from his accident and enjoy his car collection to the fullest once again.
Celebrity Car Collections