Ever since the debut of the reality TV show "Keeping Up with Kardashians", Kourtney Kardashian became a well-known media personality. She remains one of the most sought-after members of the family and it's no wonder that Kourtney Kardashian's car collection is one of the key points of interest for her fans.
If you are excited to see about the rides that enrich her garage, we've got some good news for you. Our team took a closer look at it and we can already confirm that she knows what she's doing with her car picks. Without further delay, let's see what attractive rides await us in her collection.
Why you can trust REREV's list of celebrity car collections: Our researchers gather data from verified news sources and social media platforms. We conduct a thorough investigation to ensure that the details about the cars, including their models and values, are accurate. Find out more about celebrity car collections research methodology..
2020 Rolls-Royce Dawn: $360,000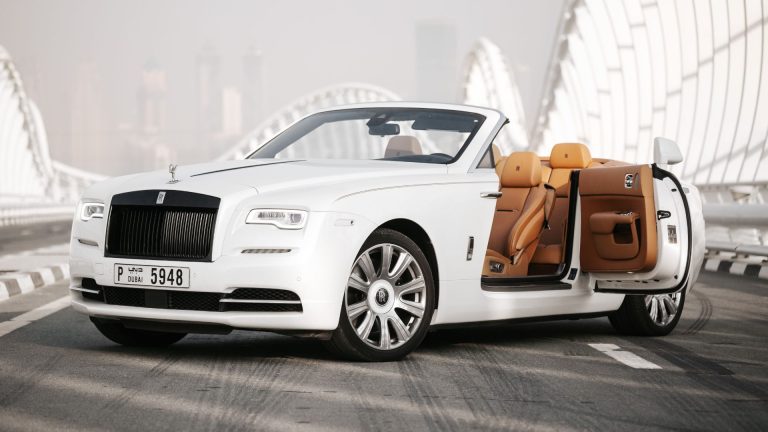 The first car on our list is also the most valuable one in Kourtney Kardashian's collection and it's her Rolls-Royce Dawn. This Roller is one of the best cars ever made by the brand and it stepped away from the main niche of luxury rides they make with the sporty coupe design.
It's powered by a mighty 6.6-liter turbocharged V12 engine that puts out 563 horsepower. Kourtney also got a unique Dawn in terms of the color combination, since it's a green exterior with beige leather seats that seem as comfy as Roller seats can get.
2018 Rolls-Royce Ghost: $300,000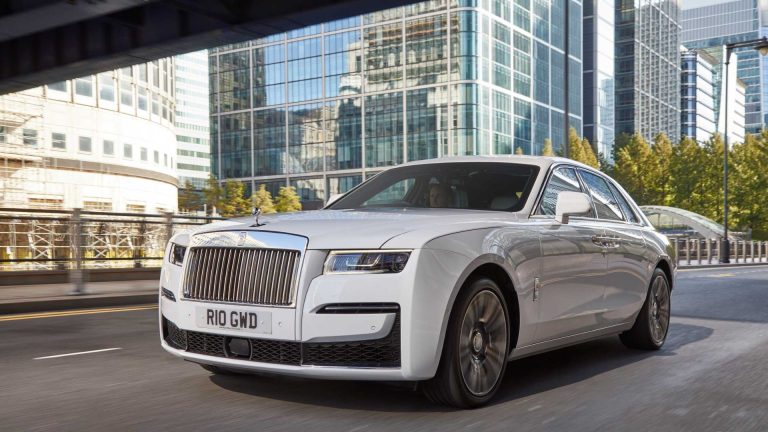 For her second car, we won't move much from Kourtney's favorite car brand since it's yet another Rolls-Royce. This time, it's the four-door luxury sedan – Rolls-Royce Ghost. The white Ghost that she owns seems pretty decent for a family ride, and she's often seen driving in it with her husband Travis Barker.
When it comes to numbers, looks can sometimes deceive since although this is a robust and heavy ride, it still packs impressive performance with a 6.75-liter V12 engine.
2010 Ferrari 458 Italia: $245,000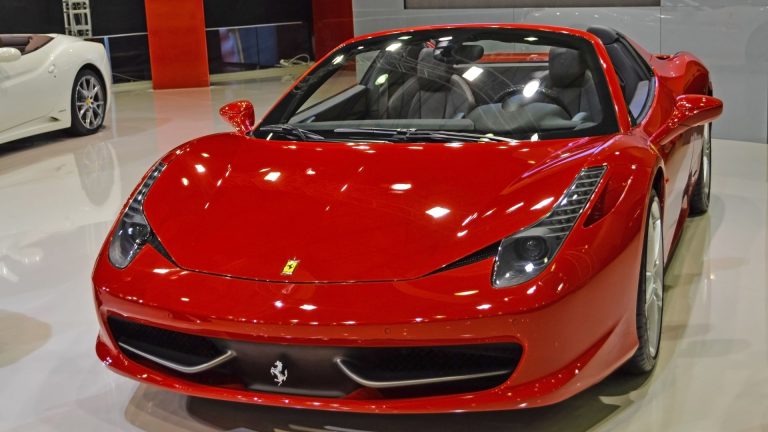 One car that's a bit different from Kourtney's luxury rides is a Ferrari 458 Italia sportscar. What's more, it's a signature red one and the 2010 model is one of the most beloved modern Ferrari cars. There are just 500 of these ever made, so Kourtney can consider herself quite lucky to own one of these beasts.
The car is a step towards modern Ferraris since it comes with a 4.5-liter V8 instead of a V12 engine. Still, it's a car that performs on a breathtaking level, taking only 3.4 seconds from 0 to 60.
2012 Mercedes-Benz SLS AMG: $205,000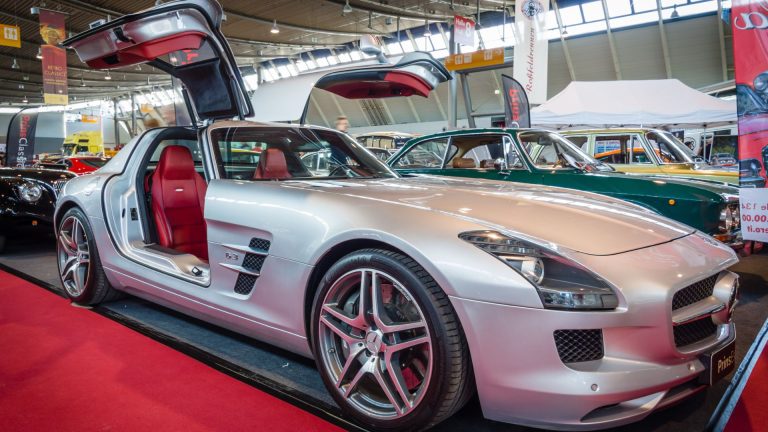 One car that made us truly realize just how tasteful Kourtney's collection is was the Mercedes-Benz SLS AMG. This beauty is now one of the most popular Mercedes models that aren't in production anymore, and chances are that the price of this car will only go up.
It's a blend of exotic sporty design, signature Gullwing doors like on the Gullwing 300SL, and impressive performance thanks to the supercharged 6.2-liter V8 under the hood. On top of that, Kourtney has got hers in a pearl white color which only makes it look better.
2018 Land Rover Range Rover SVA: $185,000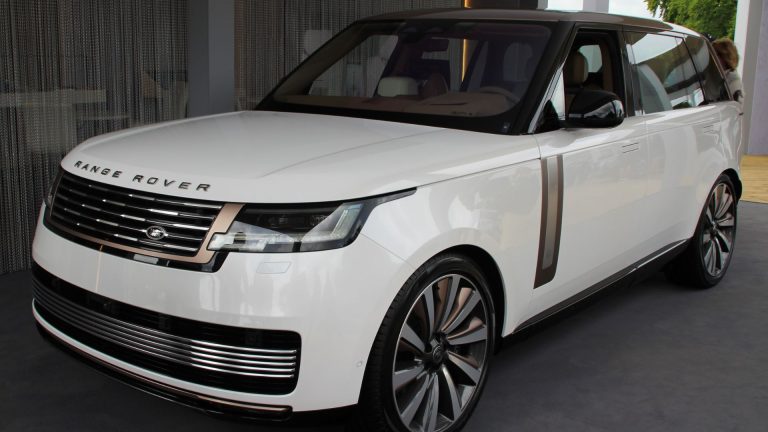 The next car on our list is a completely different ride from anything we've seen in Kourtney's collection so far. It's a top-trim Range Rover – the SVA version. It includes a supercharged 5.0-liter V8 engine and luxurious interior additions that make it one of the most desirable celebrity SUVs.
It also looks magnificent in black paint like the exact model that Kourtney has, and we have to say that this car seems much more impressive than the regular Range Rover.
2018 Aston Martin DB11: $180,000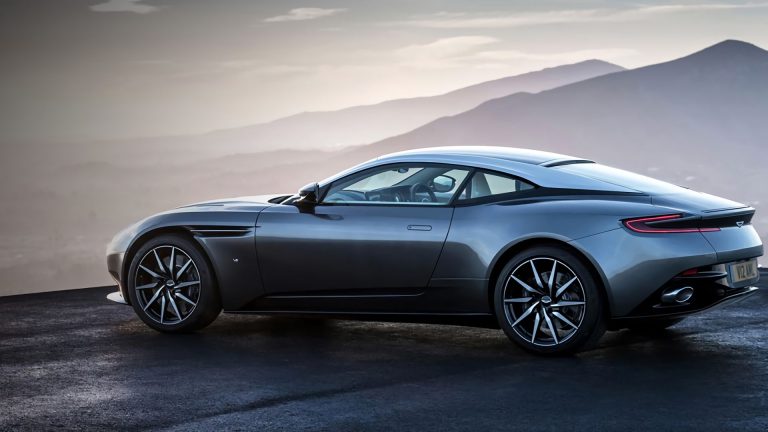 We took a short break from sporty coupes with the Range Rover, but the next car once again fits into that group. It's Kourtney's Aston Martin DB11, a car that came as a successor to the DB9, and we can say it's one of the most impressive rides of its kind out there.
Kourtney has a beautiful gray one and it packs quite some performance with a 5.2-liter turbocharged V12 engine. We imagine it's a great car to enjoy a day out without being too flashy since even though it's a premium car, it's not as exotic as the 458 Italia in terms of exterior design.
2009 Ferrari F430: $180,000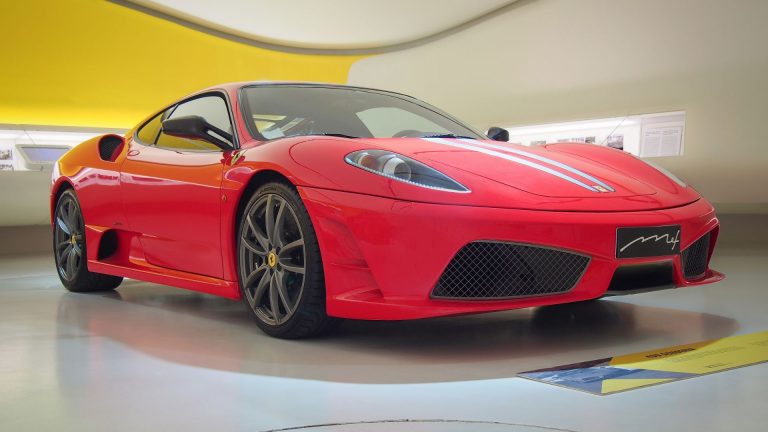 If you thought that the 458 Italia is the only Prancing Horse in Kourtney's collection, she'll prove you wrong with the F430. It's a car that somewhat started the trend of powerful V8 engines for Ferrari and a 4.3-liter V8 along with lightweight chassis gave this car an impressive performance with 483 horsepower.
Kourtney surprisingly decided to go with a gray one instead of the classic red F430, and we can't blame her since the car looks great. Also, she's already got a 458 in the famous Ferrari red color, so it's quite a reasonable choice.
2017 Mercedes-Benz G-Class G63 AMG: $160,000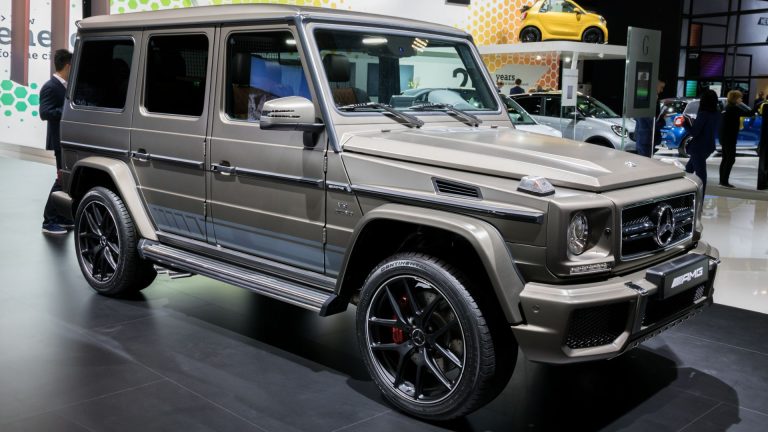 Last but not least important or least impressive should we say is Kourtney's G-Wagon. It's a performance version since the G63 AMG trim is only reserved for those that value the true thrill of the ride. It comes with a twin-turbo 4.0-liter V8 engine and Kourtney got hers in an all-black color trim.
We can only say that this car is a genuine status symbol in the automotive world, and Kourtney is among the few lucky ones to own it.
Celebrity Car Collections