Through many of his hit television series and shows, Tim Allen became recognized as one of American favorite actors and comedians. He surely brings joy to viewers in performances like the one in the "Home Improvement" show, and perhaps taking a look at his car collection can bring some joy to you.
After all, Tim Allen is known as a dedicated collector, and while he doesn't allow the fans and viewers to take a peek too often, we know that his taste in cars is simply impeccable. So, let's take a closer look at Tim Allen's car collection to see which classics on the list will bring a smile to your face.
1965 Shelby Cobra: $1,500,000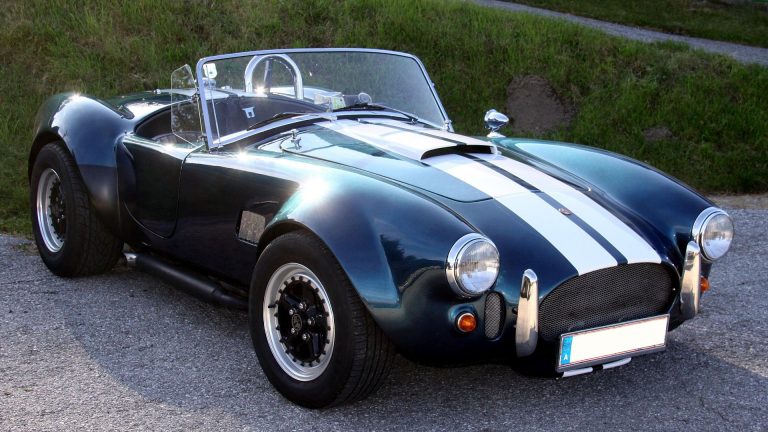 We start this list with a bang since the most valuable car in Tim Allen's collection is his 1965′ Shelby Cobra. It's an iconic car and one of just 900 ever made. It's a car equipped with a powerful Ford 4.7-liter V8 and tuned by Shelby Cars to push the maximum power and torque and optimize the chassis for aerodynamic performance.
This one is a real gem of the automotive industry, having in mind the rarity of the roadster model and that only a few in mint condition are left. That's also why this beautiful car is valued at around $1.5 million and Tim Allen is a lucky man for being able to own one of these.
2017 Ford GT: $350,000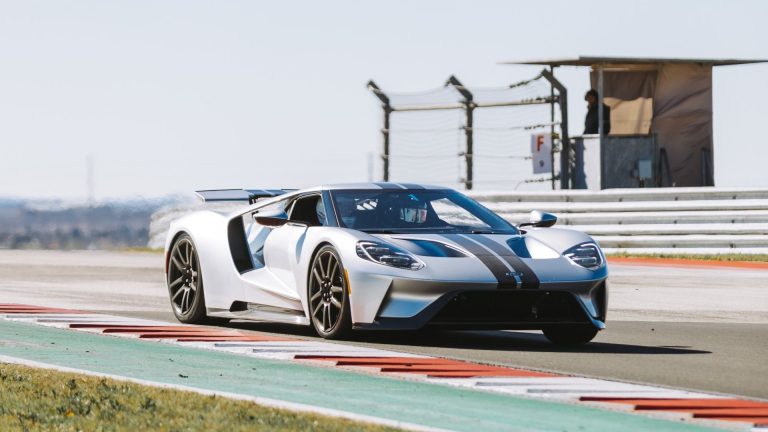 Another car that's sort of similar to the Cobra, but only in the modern edition is Tim's Ford GT. It may not be the GT40 edition or even the latter generation, but the modern version of this iconic model still has a lot to offer. It also doesn't have a V8 that was specific for older versions, but the 3.5-liter EcoBoost engine also has plenty of power.
Overall, the latest generation of the GT is a good-looking car with a tendency to grow in price, as we can see that their price grows more and more on auctions.
1966 Mustang GT350H: $300,000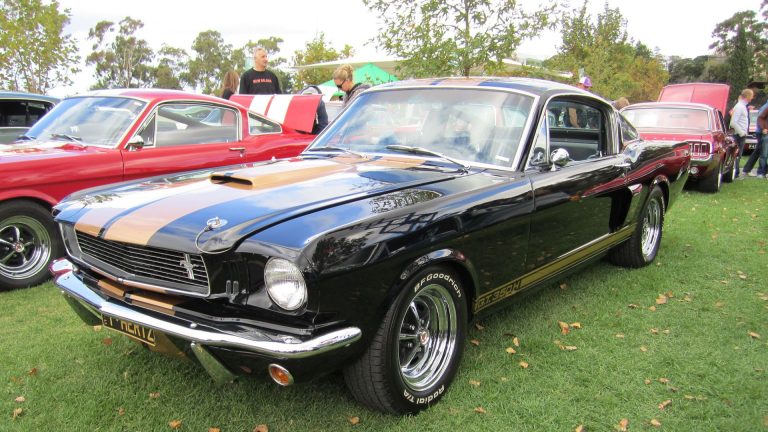 We can't seem to drift apart from Ford's iconic models on this list, and the next one is Tim's 1966′ Mustang GT350H. It's a great-looking car and already a classic vehicle with just 1000 units ever produced. It's no wonder that Tim Allen decided to go with one of these as a choice for another classic car in his collection since it looks like a car from a Hollywood movie.
It's one of the best-looking Mustang generations, especially this particular one since the famous actor got it completely restored. Classy design with black paint and white racing stripes will leave no car enthusiast unmoved.
1967 Porsche 911S: $260,000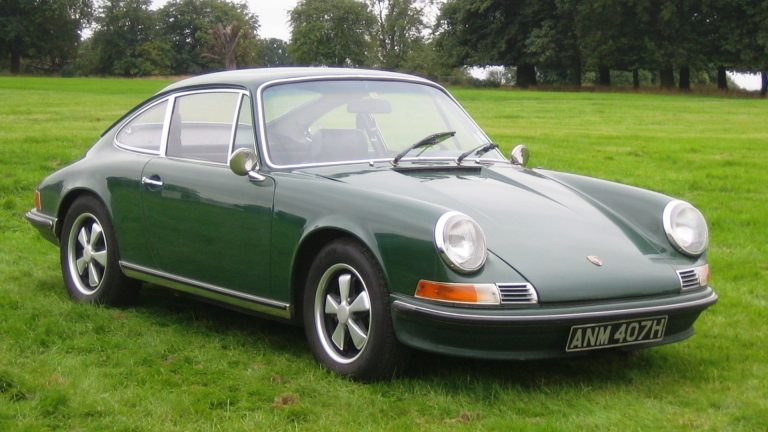 Yet another classic car that seems to grow to the heart of every car enthusiast is the 1967′ Porsche 911 S. It's an old-school sporty car with a 2.0-liter flat-six under the hood. It may not be nearly as fast as modern-day Porsches, but it surely can rival them in terms of looks.
It's still a great sportscar due to the short-shifter gearbox and the light weight of the car, as well as the short wheelbase, making it one of the most sought-after classic Porsches out there.
1986 Ford RS200: $250,000
We are back to Ford again for this next one and it's Tim's Ford RS200. You might have not heard about this car due to its rarity, but it's as exotic as Ford's old classics get. The S200 was designed for rally racing and the design was ahead of its time, making it a great-looking old-school ride for someone like Tim Allen.
True collectors know how to value this model, and the prices are significantly rising these days, going from $250,000 to much higher values at an auction.
1968 Camaro 427 COPO: $225,000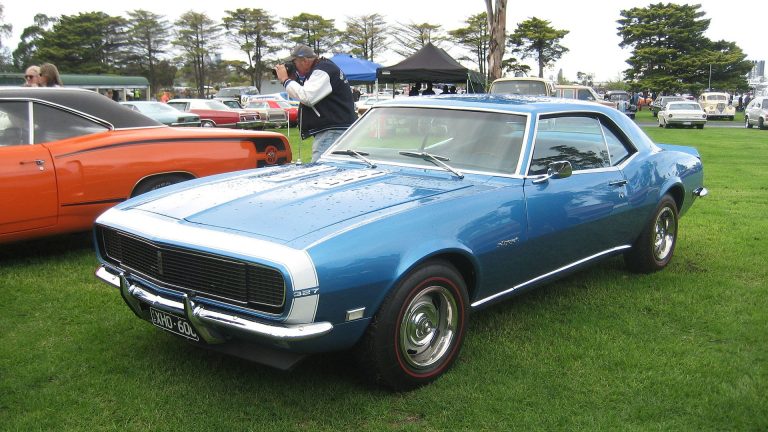 The next car on this list may not be a Ford, but it's nearly as satisfying as the old classic Ford cars in Tim Allen's collection. It's his 1968′ COPO Camaro and this generation of the Camaro is one of the all-time best, with value going up to $225,000 these days.
Tim Allen has one of the rarest Camaros on the road, since there were only about 50 of these made for this model year, and this one is among the rare ones that are completely preserved.
1972 Ford Bronco: $183,000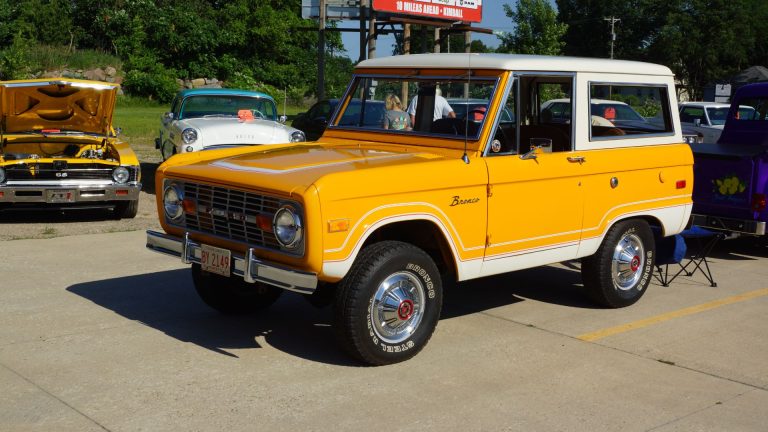 It might come as a shock to you that an old 1972′ Ford Bronco can cost up to $180,000 these days, but this model has slowly become a classic and there are even some higher figures when it comes to its price. Tim Allen has one in his garage, and although his wife mostly drives it and he doesn't enjoy the design as much, he knows how to appreciate the rarity of this model.
Jaguar E-Type: $105,000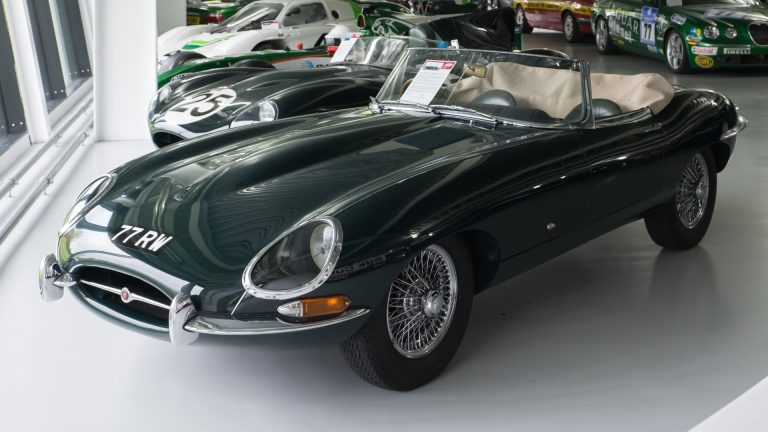 Moving on to yet another classic, we have Tim's old-school Jaguar E-Type coupe. It's a truly special Jag that was produced between 1961 and 1974, and nowadays it makes one of the most popular old-school Jaguars. Tim's version isn't the most exclusive Roadster one, but it still makes a great addition to his collection of classy old-timers.
1953 Ford F-100 Custom Pickup: $48,000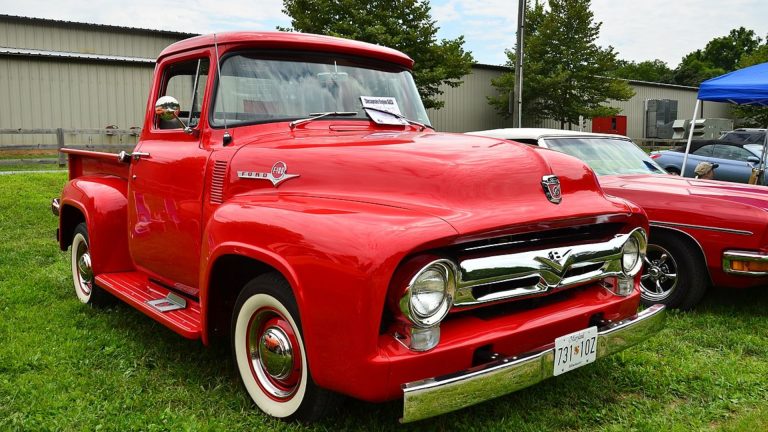 Another classic car that is somewhat related to Bronco is Tim's F-100 Ford Pickup. It's also a completely custom car and one of the American pickups that aged incredibly well. It's already considered a classic car, and the design is something between futuristic and classy for those years, making it almost seem like it's not a pickup, but a rather elegant ride.
1996 LT5 Impala SS: $20,000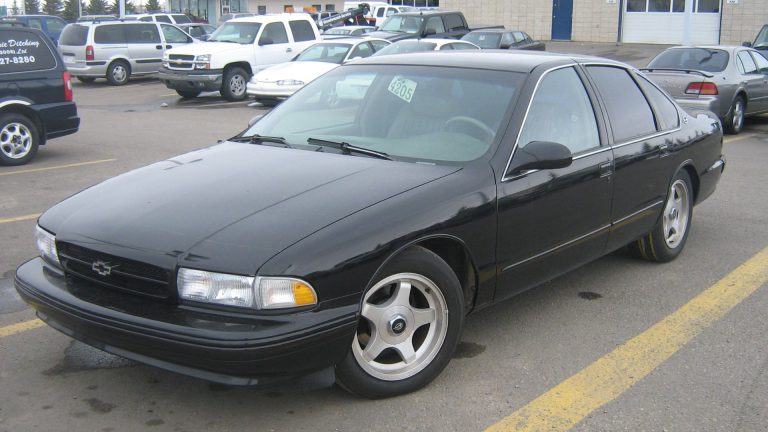 Finally, we wrap up this list of incredibly exciting rides owned by Tim Allen with his least-valuable car – the Chevy Impala SS with LT engine. It may not be one of the rarest in his collections, but it's surely a car that marked this generation of Chevrolet, and it also has a powerful V8 under the hood to brag about.
Celebrity Car Collections