As one of the most popular rappers on the scene, Tyga has been present on hit records from the moment he signed with Young Money records in 2008. Fast forward a bit, and he's now estimated to have a net worth of $6 million.
Naturally, a lot of that money went into cars, and what's surprising is that his car collection is on par with his net worth. That's why we'll take a look at Tyga's car collection to see some of his smart investments into cars that raised in value, and the rest of his collection in this guide.
2019 Ferrari LaFerrari: $1,800,000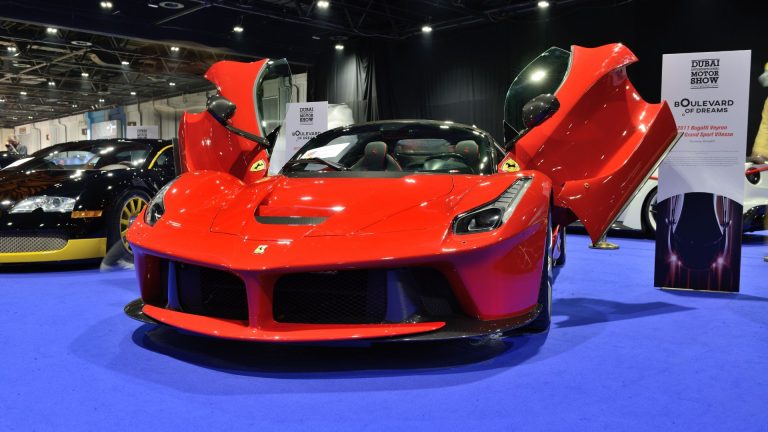 To start things up properly, the first car on our list is Tyga's Ferrari LaFerrari. The rapper owns one in Ferrari red color and it's a thing of beauty and a rare vehicle, having in mind that just 500 units have been made, all of which are valued above the $1 million mark. It's not just a status symbol, but truly a beautiful car and a great performer with a rear mid-mounted V12 engine.
However, the 6.3-liter engine isn't what makes this car special on its own, since the car also has an electric motor to add up to its overall 950 horsepower. Tyga's particular one is in Ferrari red color and is estimated at around $1.8 million.
Bugatti Veyron: $1,100,000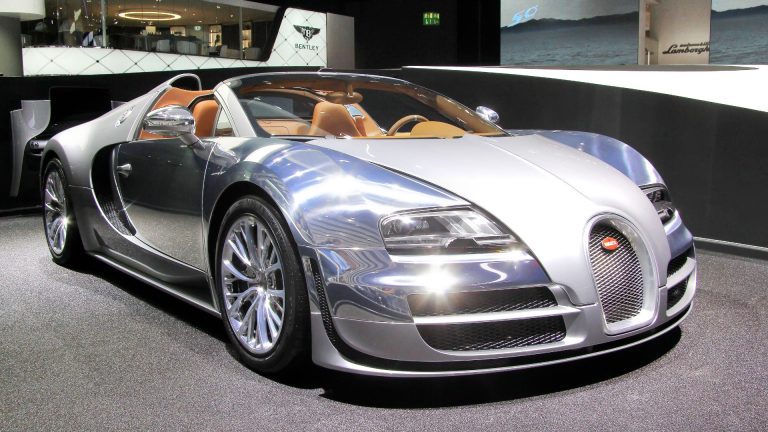 For the second car on this list, we have the Bugatti Veyron. It's a $1.1 million car and it didn't lose much attention with the introduction of a newer Chiron. Tyga owns a red Veyron making it a unique Bugatti.
It's powered by an 8.0-liter W16 engine with four turbochargers which put out brute power of around 1100 horsepower. It's one of the fastest petrol-powered cars in the world with a 0 to 60 time of just 2.5 seconds.
Mercedes-Benz SLR McLaren: $500,000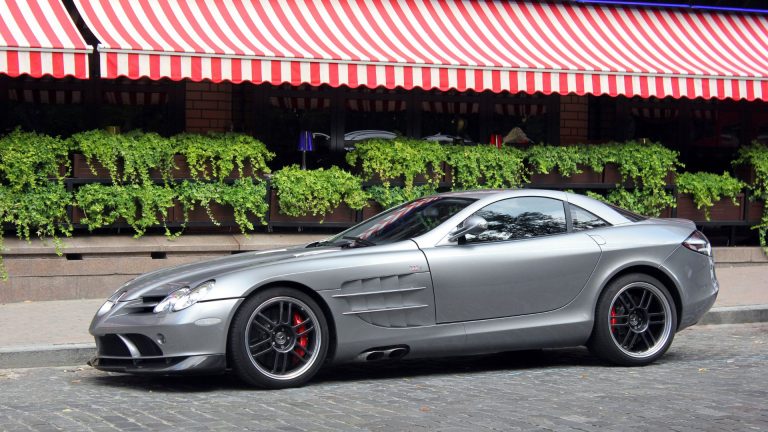 Now we come to a real delight for car enthusiasts as we get to Tyga's beautiful Mercedes-Benz SLR McLaren. It's a car that started production back in 2003 as a collaboration between Mercedes and McLaren, and it still looks extremely sharp today.
Tyga owns a black one with dark rotary-style alloy wheels, making it a unique discovery in his collection. This car is valued at around $500,000, but the price keeps going up to $1 million depending on the condition and mileage. Most importantly, it's powered by a brutal 5.4-liter supercharged V8 with 622 horsepower.
2022 Rolls Royce Cullinan: $500,000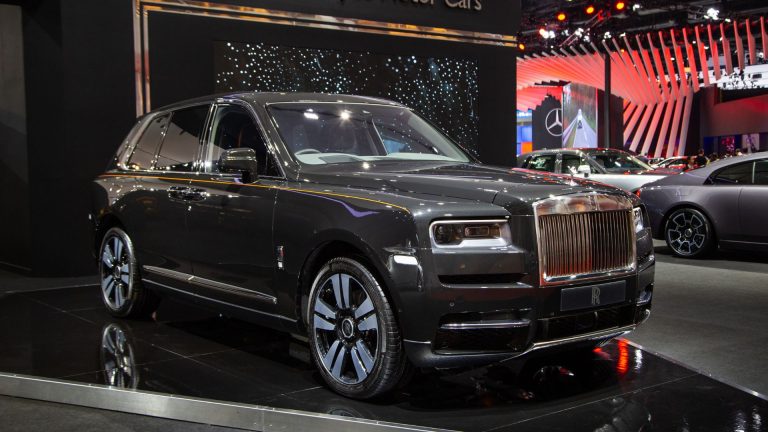 Next up, we have a luxury SUV for a change, and it's the Rolls-Royce Cullinan worth around $500,000. It's a bit more pricey than a regular Cullinan since this is a Black Badge version. It means that the car comes in Roller's unique black color and details, and Tyga is often seen driving around in this luxury SUV in a matching black outfit, of course.
2018 Ferrari 812 Superfast: $500,000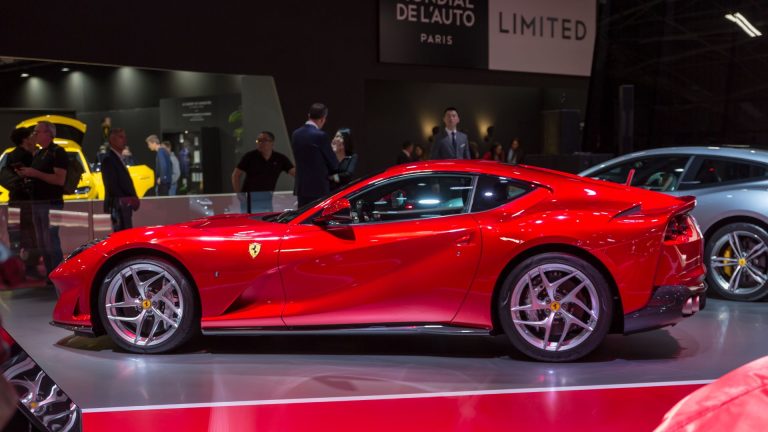 Tyga has several Ferraris in his collection, and the most expensive one after the LaFerrari is his 812 Superfast. This driving machine comes with a price of around $500,000 and he couldn't customize it a lot, having in mind Ferrari's policy about customizing their cars.
Still, it's a piece of work with a 6.5-liter V12 engine that puts out 800 horsepower, so the performance is not far behind the LaFerrari's.
2013 Lamborghini Aventador: $450,000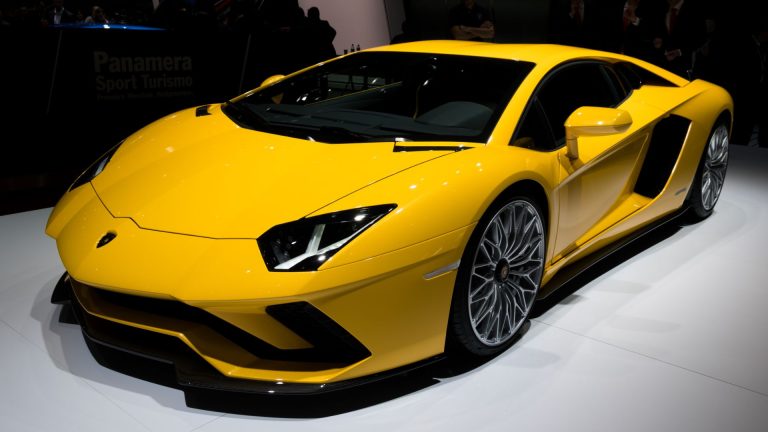 Besides the Ferraris, Mercs, and Rollers, Tyga also has a weak spot for Lamborghini cars. That's why several of those have found a spot in his garage, and the first one we'll discuss is a 2013 Aventador. It's not a regular Aventador if such a thing even exists since it's an Aventador S Custom.
This means that it's a custom-made Lambo in orange and white, which is a unique color combination.
2022 Rolls Royce Phantom Drophead: $400,000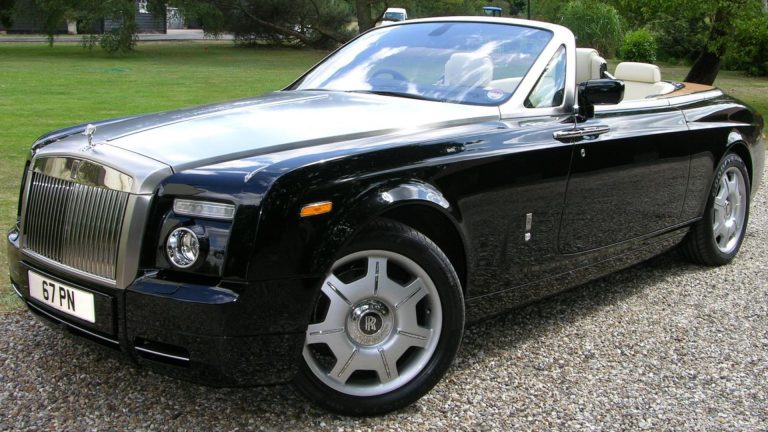 As if one Rolls-Royce Drophead wasn't enough, Tyga owns two of these. However, this one is a convertible and it's a bit more expensive, adding another $50,000 to the price of the previously mentioned coupe.
It's also a much more customized car since it comes in a dark blood-red color with black details.
2022 Rolls Royce Phantom Drophead: $400,000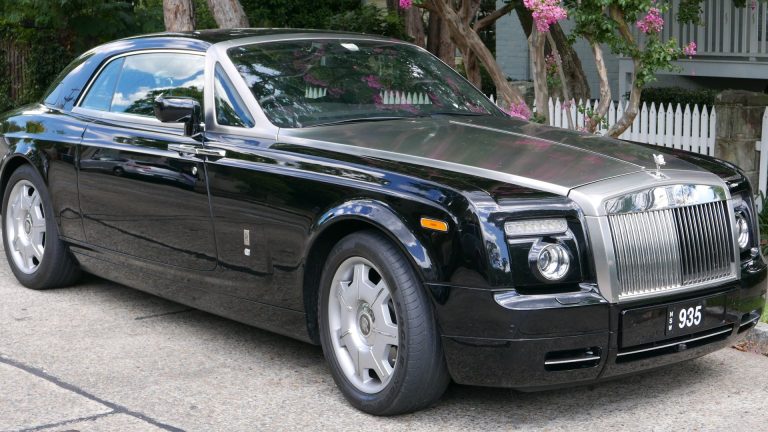 The next car is also a coupe, but it's a coupe that you might not expect as much as other sportscars. It's Tyga's Rolls-Royce Phantom Drophead Coupe valued at around $400,000. An interesting feature of this coupe is that the door opens in the opposite direction than what you are used to with most cars.
Also, there's a beastly 6.7-liter V12 engine with two turbochargers for a power output of around 470 horses. Tyga's is a dark gray with black alloy wheels and a luxury-style red leather interior which separates it from the rest of the bunch.
2022 Lamborghini Huracan: $330,000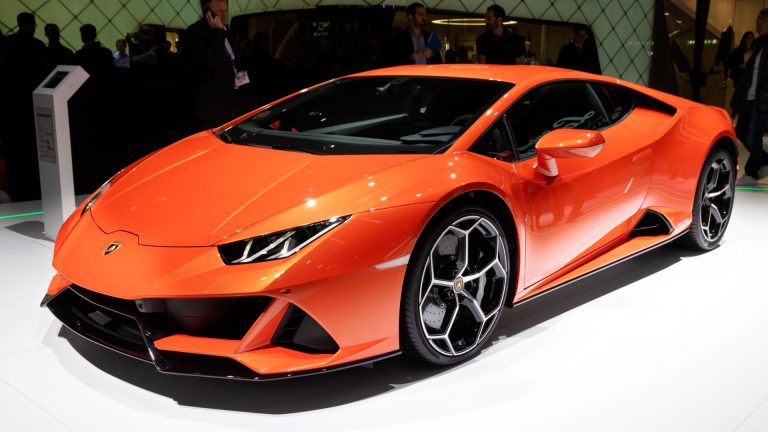 The next Lambo on this list is a 2022 Huracan that's valued at around $330,000. It's a 2022 model which places it quite high on his list of most valuable cars. It's a black-on-black Huracan that draws attention whenever it roars from the exhaust of the V10-powered machine with a 5.2-liter capacity.
Mercedes-Benz SLS AMG: $320,000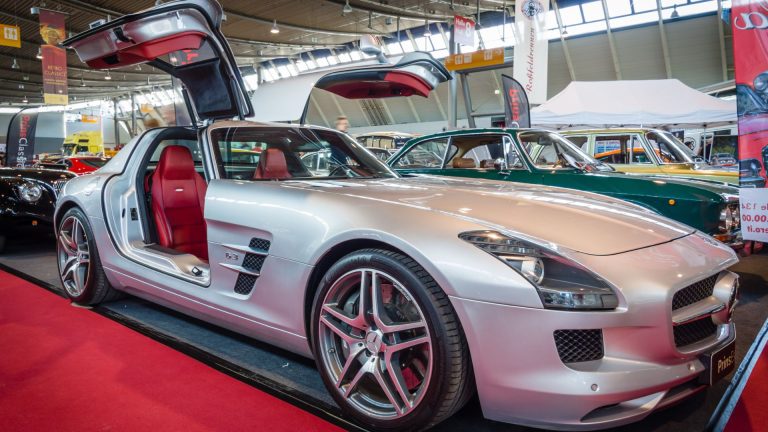 Another unique Merc that has found its way into Tyga's garage is Mercedes-Benz SLS with signature Gullwing doors. It's an impressive roadster with extreme driving capabilities and a mighty 6.2-liter V8 that puts out more than 580 horsepower.
If that's not impressive enough, Tyga has customized his in full white color with white alloy wheels and red details on the grille and the interior.
11

12

13

14

15

Celebrity Car Collections