ASAP Rocky has been on the rap scene for nearly two decades and he seems to be equally successful in the role of record executive as he is as a rapper and music producer. These days he also has a child to worry about so his mind is not completely set on record producing. Still, he doesn't seem to plan on stopping down with his rap hits that keep on piling up ever since his hit song "Fashion Killa".
While all of that is well known to the public, what you may not realize is that ASAP is a huge automotive fan. So, we decided to give you a tour of ASAP Rocky's car collection to help you get to know his taste in cars a bit better.
Why you can trust REREV's list of celebrity car collections: Our researchers gather data from verified news sources and social media platforms. We conduct a thorough investigation to ensure that the details about the cars, including their models and values, are accurate. Find out more about celebrity car collections research methodology..
2021 Lamborghini Aventador SVJ: $670,000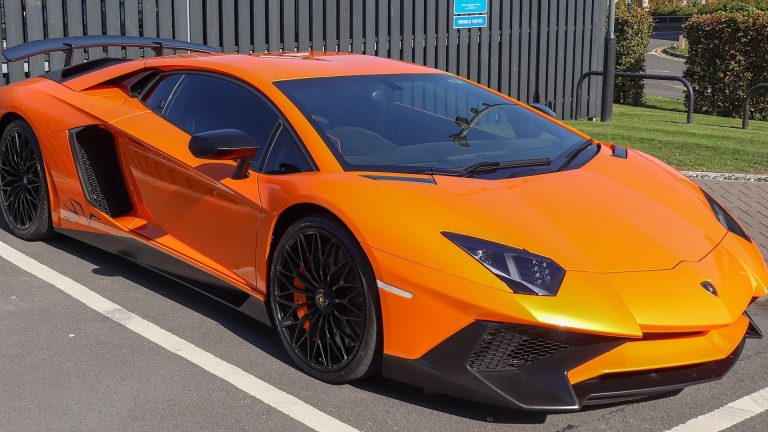 As we went through ASAP Rocky's car collection, we were amazed at all the impressive sports cars owned by the famous rapper. However, one car that stands out from the bunch in this category is his Lamborghini Aventador SVJ. The SVJ badge means it's a unique version of the Aventador and the top-performing one as well.
For a higher price tag, this car comes with improved performance, a more powerful engine with 770 horsepower, and a complete aerodynamic package that includes carbon fiber splitters and bumpers. It's one of the most powerful naturally-aspirated cars out there, so we can understand why he decided to go for an SVJ version.
2022 Rolls-Royce Cullinan: $340,000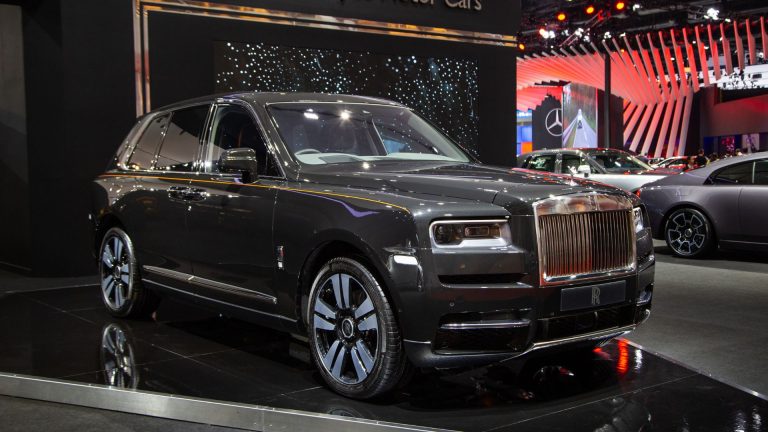 Every fresh dad needs a brand-new family SUV and what other car could compete with a luxurious Rolls-Royce Cullinan? The white Cullinan is just what he needs with plenty of interior space and the car is as secure as possible for this vehicle category.
Plus, there's also something for the baby daddy since this beauty packs a twin-turbo 6.75-liter V12 engine with 563 horsepower. We approve of the paint option and the custom leather interior that ASAP picked for this ride as well.
2021 Rolls-Royce Ghost: $330,000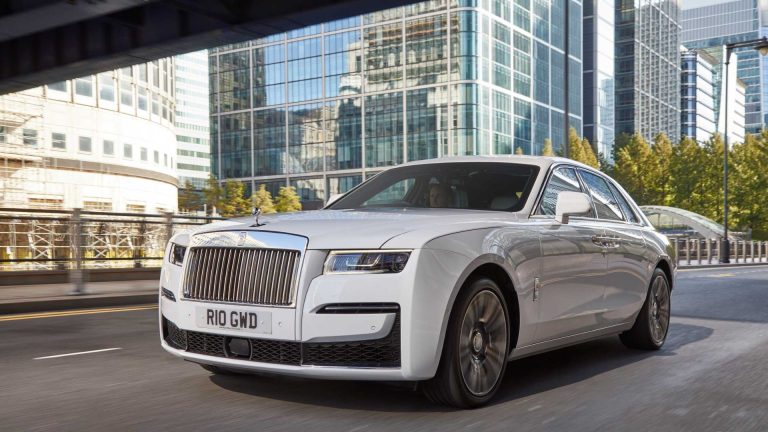 ASAP Rocky surely has a few car brands that he enjoys more than the others, so it's no wonder he owns another Roller besides the Cullinan. This time it's his full-size luxury sedan that's on par with the S-Class Maybach – the Rolls-Royce Ghost.
Once again, it's a pearl-white Rolls-Royce and this one is a bit different from the Cullinan in terms of the body style and the engine as well. The Ghost has a 6.6-liter twin-turbo V12 engine which is the same engine that goes in the Wraith. Plus, this one is a long-wheelbase version of the Ghost which makes it even more special.
2021 Lamborghini Huracan Performante: $290,000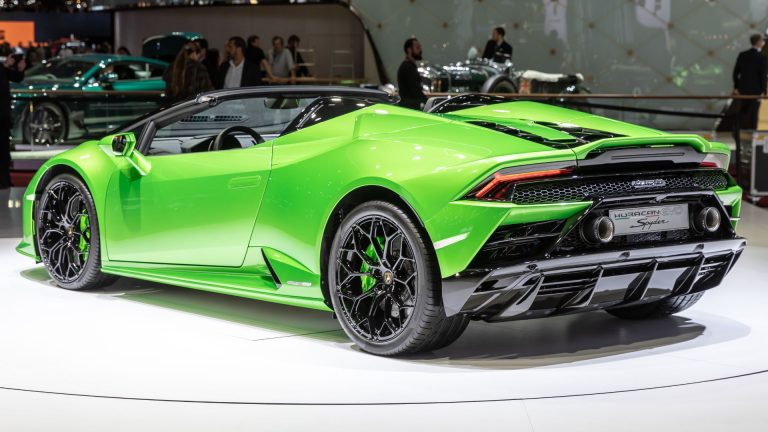 We already mentioned that ASAP has a few car brands he considers his favorite so he also owns another Lambo besides the Aventador SVJ and this one is also a special version. His Lamborghini Huracan Performante also has a lot of carbon fiber details that make the car lighter and it's a unique Huracan that stands out with its matte black paint and it's also a roofless version.
So, this makes it a perfect version for the summer and the naturally-aspirated 5.2-liter V10 guarantees good fun with a unique exhaust rumble.
1990 Mercedes-Benz 190E AMG EVO II: $270,000
One car in ASAP Rocky's collection that every automotive enthusiast will especially like is his one-of-a-kind Mercedes-Benz 190E AMG EVO II. This one made its way to being a signature ride for the Need for Speed: Unbound game and that says a lot considering that the car was previously the BMW M3 GTR among others.
The AMG EVO II has a turbocharged 2.5-liter four-cylinder engine with 232 horsepower and it led to a 0 to 60 time of 7 seconds back in the 90s. While that may not sound so impressive today, it was pretty fast back in the day. The car is also customized with an NFS logo on the wheel and it has a double-paint in the form of black and white color along with custom alloy wheels and crazy Hella-style headlights. To point out the rarity of this car, we have to say it's one of just 500 EVO II models out there and a rare mint-condition one.
2019 Ferrari 488 GTB: $250,000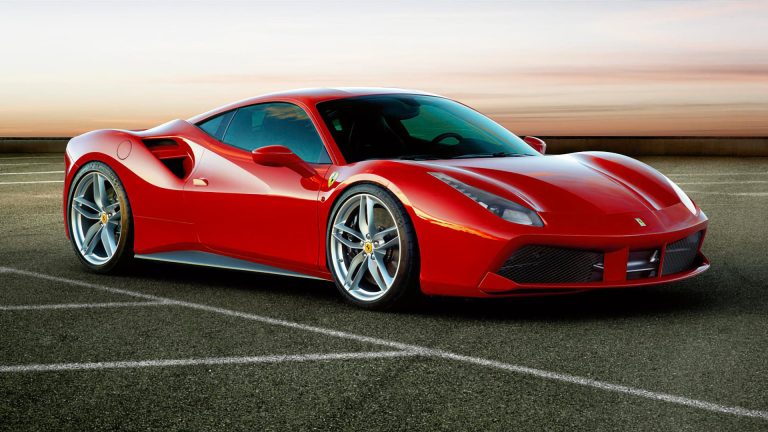 The next car on our list is just the first of many Ferraris owned by ASAP Rocky and it's the 488 GTB model. This one came as a successor of the 458 Italia model and it features the same base engine in the form of the 3.9-liter twin-turbo V8 with 660 horsepower.
It's a modern-looking Ferrari and we don't think that ASAP Rocky minds it's not a V12 version since the car sprints from 0 to 60 in just 3.1 seconds. Plus, it's a unique model thanks to its metallic silver color which is rare for a Ferrari.
2005 Ferrari 360 Modena: $190,000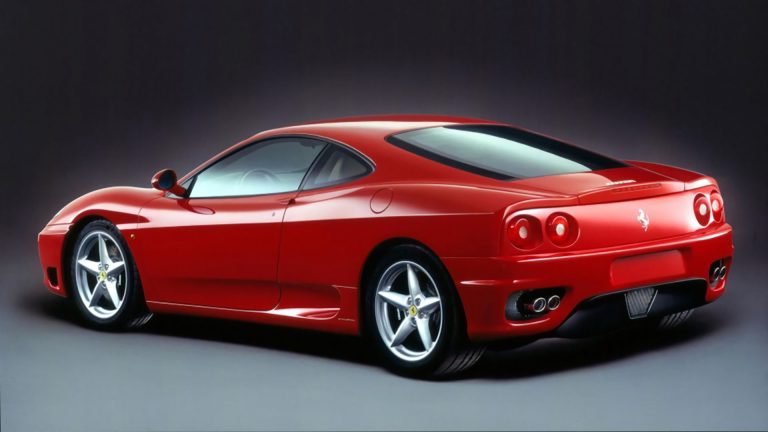 The second Ferrari on our list is ASAP's 360 Modena and it's a bit older model than the 488 GTB. That doesn't make it any less exciting since the Modena is among the first cars that featured a mid-engined V8 machine and it had 400 horsepower which makes it far less powerful than newer Ferrari models.
The Modena isn't among the most-beloved cars by Ferrari but it's special thanks to its impact on future models and the stiff chassis with increased downforce guarantees a great time behind the wheel. It's also the first all-aluminum Ferrari, so it has historical significance, and ASAP Rocky surely recognized that.
2013 Lamborghini Gallardo: $180,000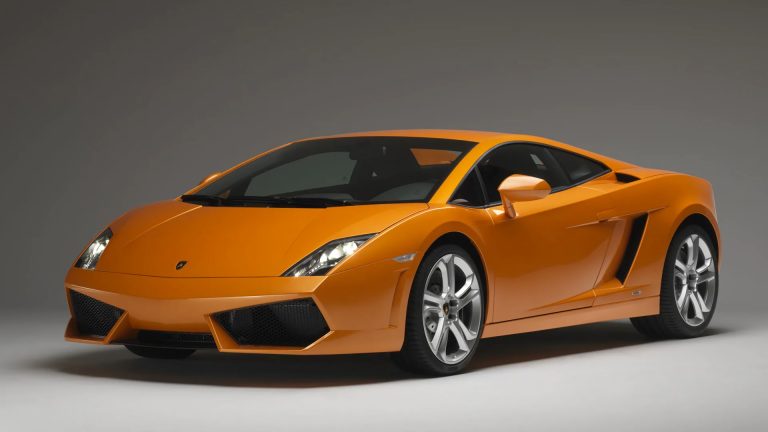 Before the Huracan, Lamborghini Gallardo held that second-best spot in Lambo's lineup and it also has a naturally aspirated 5.2-liter V10 engine under the hood. The white Gallardo is among the first supercars purchased by ASAP Rocky and it's no wonder he still holds onto it to this day.
At the time, it was among the fastest cars in the world, and a 0 to 60 run that it does in just 3.6 seconds speaks for itself. We have to also applaud the rapper for getting a 6-speed manual version so he can fully enjoy the thrill that the Gallardo provides for the driver.
2022 Cadillac Escalade: $90,000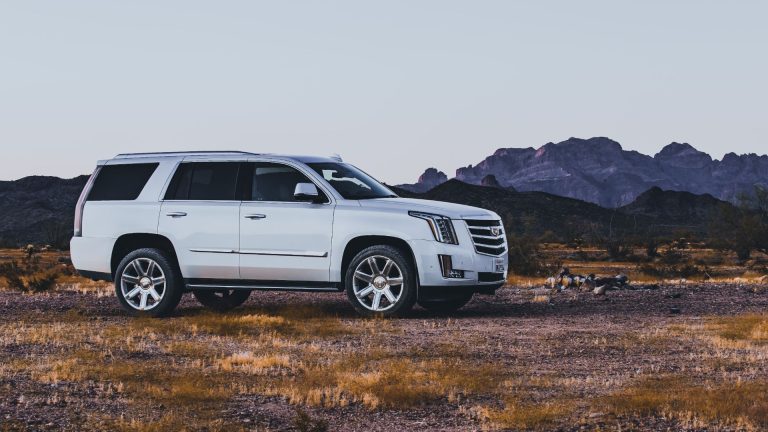 To wrap up our tour on ASAP Rocky's cars, we have one last ride left and it's his Cadillac Escalade. Coming to think of it, it's a perfect choice since the Escalade can be used as a daily ride for both personal and family needs, while it also delivers a great performance thanks to the 6.2-liter V8 engine under the hood.
The latest generation of the Escalade is an impressive ride in terms of refinement as well, and it has some premium-level interior features that may not rival the Cullinan, but it's still an admirable SUV.
Celebrity Car Collections