Cadillac Escalade years to avoid — most common problems
Make a smart choice by knowing the crucial years to avoid when considering a Cadillac Escalade.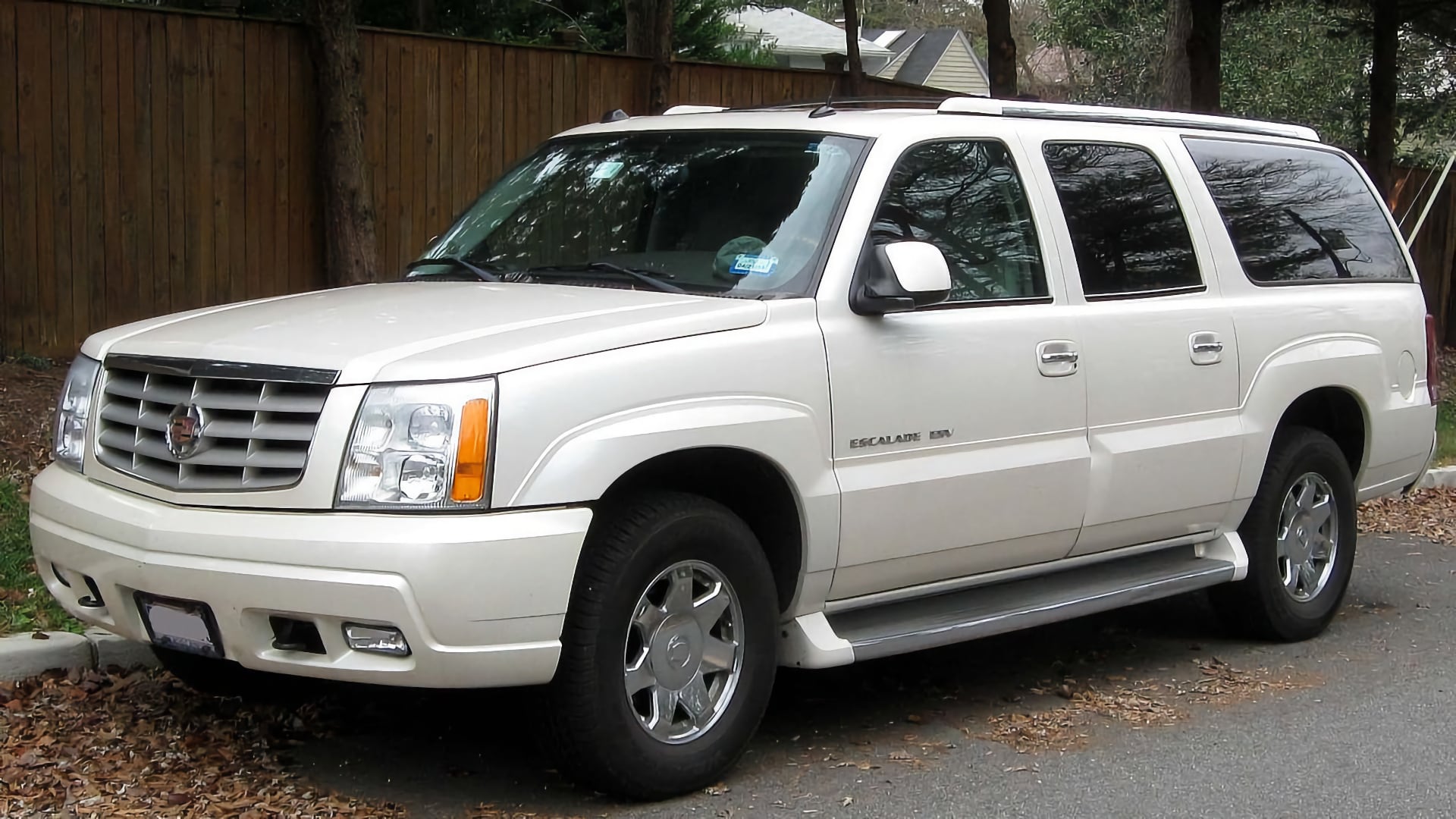 Cadillac is popular among Americans for its high-end and luxury models. However, even luxurious vehicles from Cadillac sometimes do not cut. Although the verdict is still out on the most recent Escalade models, owners report some seriously inconvenient problems with certain Escalade model years.
There are several years you should steer clear of when buying a used Cadillac Escalade. The Escalade is a high-end SUV renowned for its comfort and good looks, but it also has a reputation for being costly to maintain. Here are some Cadillac Escalade years to avoid.
Why you can trust REREV's advice on which car model years to avoid: Our car experts look at official data, ask real drivers what they think, and talk to experienced mechanics to make sure our list is useful. This reliable info can make buying a car easier for you. Want to know how we do it? Find out more about our research methodology.
Most common Cadillac Escalade problems
Cadillac has undoubtedly produced some fantastic luxury cars over the years, with the Escalade unquestionably being one of them.
Although the Cadillac Escalade is a dependable full-size luxury SUV, it has flaws. The following are the most frequently reported issues for different model years:
Suspension issues
Even though there are fewer complaints from drivers of the 2014 Cadillac Escalades than for previous model years, one owner had one of the vehicle's worst issues. According to reports, the vehicle's defective magnetic suspension causes it to seem like being thrown around in a cage when driven.
The owner claims that a mechanic discovered the car's front struts were leaking. Unfortunately, their bumper-to-bumper warranty expired after 52,000 miles, so they were forced to pay to replace their Escalade struts from their pockets.
Transmission problems
According to some of its owners, transmission problems are reportedly widespread for several 2016 Cadillac Escalade models. Before shifting out of first gear, the transmission reportedly makes grinding noises.
Others reported that when braking, the transmission may suddenly give a push and make a loud "bang." It could seem as if the car is trying to flee from itself while downshifting.
Some customers have complained about the transmission shuddering and shifting harshly in their 2016 Cadillac Escalade.
Faulty door handles
The exterior and interior door handles of some 2007 Cadillac Escalade owners' vehicles have experienced issues. Some doors had all four door handles detached from the door.
According to reports, the problem results from the doors' weight being too much for the plastic handles. And other owners have resorted to changing the broken door knobs themselves.
Failing HVAC mode door actuator
One of the most prevalent issues with the 2004 Cadillac Escalade models is faulty mode door actuators. The most common complaints are over inaccurate air delivery and fluctuating HVAC temperatures. Many owners of this model year also report that the vent on the driver's side blows hot air while the vent on the passenger side blows cool air.
Some owners had to turn off and restart their cars at least twice to fix this problem. Sadly, this is simply a short-term solution.
Instrument panel gauge problems
Many owners of the 2003 Cadillac Escalades have reported issues with their instrument panel gauges. Some report that the entire cluster takes a long time to turn on, while others say that their panel switches on and off randomly. So, you may end up with the odometer and fuel gauge that don't show accurate readings, or the speedometer not working properly.
There have also been reports of gauges moving back and forth even when the panel was removed. Warning lights, such as the check engine and the ABS lights, may also illuminate incorrectly.
A common solution for the instrument panel's erratic behavior is to replace it.
Anti-theft system failure
A failing anti-theft system is one of the most common 2000 Cadillac Escalade issues. Some owners reported that their cars would only start if the security light were turned off. Sometimes there were no signs, and even though the batteries were fully charged, their car wouldn't start.
An anti-theft system that isn't working properly may cause the security light to turn on. Some owners of this model were able to fix this problem by replacing the ignition switch. Still, others report seeing dashboard warnings like service theft deterrent system which require some costly repairs.
Which Cadillac Escalade years to avoid?
There are several years you should steer clear of when buying a used Cadillac Escalade. The Escalade is a high-end SUV renowned for its comfort and good looks, and it also has a reputation for being costly to maintain.
For this reason, it's crucial to conduct thorough research before purchasing a used Escalade. Here are the years to stay away from and some advice on what to look for if you consider buying one of these cars.
Third-generation Escalade (2007-2008 and 2010 model years)
You would be well advised to stay away from the 2007 Escalade. Consumers have reported at least 308 faults with it, which include transmission problems and seat belt and airbag concerns.
The most common complaint about the 2007 Cadillac Escalade was that the door handles were easily broken. This was a recurring problem with the SUV's interior and exterior door handles, with excessive force rarely being the cause.
One of the most terrifying was an occurrence where the owners were traveling when a short ignited a fire and filled the cabin with black smoke.
Many of the same issues that plagued the 2007 Cadillac Escalade also plagued the 2008 version. Despite the numerous concerns about the brittleness of this SUV's door handles, Cadillac could not improve.
The air conditioning system and speedometer of the 2008 Cadillac Escalade are the next two frequent problems with this model. Between 80,000 and 110,000 miles, air conditioning issues start, leading to the system blowing outside air.
The 2010 Escalade is a lovely model, but that does not make it a perfect choice.
One of the most common complaints from customers is that the rims are of poor quality, causing the tires to leak air constantly. Unfortunately, adding more air to the tires is not the solution – owners must continuously replace them.
Fourth-generation Cadillac Escalade (2015-2016 model years)
The 2015 Escalade is another year that should be avoided, as it has far too many issues, with over 100 reported problems.
Despite being beautiful, there are certain concerns, such as engine issues, to deal with. In addition to the fact that the engine frequently makes a tapping noise while driving, which is highly aggravating to owners, there are other issues as well.
It has been known to shut off while driving, which is inconvenient and dangerous. Imagine your vehicle suddenly stopping while you're driving, and a large truck behind you doesn't have time to stop.
The engine and suspension were the sources of most complaints about the 2016 Cadillac Escalade. Drivers who purchased this model reported their vehicles shaking violently, especially at high speeds.
This problem most commonly occurs at speeds ranging from 50 to 70 miles per hour. However, some 2016 Escalades experienced the same issue between 35 and 75 miles per hour, and the only difference is that the car would vibrate rather than shake violently.
Best Cadillac Escalade years
When assessing the Cadillac Escalade, it's critical to recognize that there have undoubtedly been some problematic years that are best avoided. Despite this, it is still an excellent full-size SUV with lots of potential, and most drivers favor it.
Although the Cadillac Escalade model years mentioned above should be avoided, you can rely on the following years to be far more dependable.
1999 Cadillac Escalade
2002 Cadillac Escalade
2005 Cadillac Escalade
2009 Cadillac Escalade
2013 Cadillac Escalade
2014 Cadillac Escalade
2018 Cadillac Escalade
The 2002 Cadillac Escalade has been described as one of the most dependable SUVs on the market.
This vehicle had three recalls involving wheels, an insufficient seal in the fuel system, and a problem with the seats pinching fingers. However, all three issues were resolved quickly.
The average owner spends around $1,007 per year on repairs, which may appear to be a bit high, and Escalade repairs are notoriously expensive.
However, they happen less frequently with Escalades than with many other vehicles, so you should spend less than you should.
With the 2005 model year approaching 18 years on the road, we can see that it was designed to last a long time.
They enjoy the 345 hp V8 engine, the comfortable seating for eight, and the cargo space, making it a favorite for family road trips.
The biggest reported downside is that the fuel economy could be slightly better with it topping out at about 16 MPG. Also, it's difficult to park in small spaces because it's pretty big.
Another successful year for the Cadillac Escalade was 2018. It likewise has a potent V8 engine, but the automatic transmission is a 10-speed model rather than an 8-speed.
Also, it has a higher towing capacity than most of its rivals. Cadillac also addressed the removal of the third row and satisfied consumer demand by adding power folding.
Is the Cadillac Escalade worth buying?
The Cadillac Escalade delivers superior lifespan, luxury, comfort, and towing capability. It also has an intimidating design language.
However, it should be noted that many Escalade purchasers don't place reliability high on their list of requirements; instead, these SUVs are highly sought after owing to their luxurious features and the high status attached to ownership.
Notwithstanding, the Cadillac Escalade remains a wise investment. It's a sizable SUV with lots of room for both people and things inside, and it boasts a strong engine that can pull up to 8,300 pounds. A Bose audio system, heated front seats, and tri-zone automatic climate control are just a few of the luxurious features that are included. Additionally, the Escalade comes with a four-year/50,000-mile warranty.
What year is the most reliable Escalade?
The Cadillac Escalade's most reliable years are 2002 and 2013. The 2013 Escalade is lauded for its dependability and quality, and Cadillac owners unanimously agree that the 2002 Escalade is one of the most dependable SUVs on the market.
What Escalade is the best?
The Cadillac Escalade Sport Platinum 2021 is the pinnacle of the all-new Escalade lineup. This performance-oriented trim package includes adaptive cruise control, which was not available on previous trims.
How many miles is a Cadillac Escalade good for?
A Cadillac can last up to 200,000 miles and even longer with regular maintenance. Some variables, including age, condition, and driving style, influence a vehicle's ultimate mileage. A Cadillac typically lasts 200,000 miles with proper maintenance and upkeep. In some cases, your Cadillac might even go 300,000 miles.
Are Cadillac Escalades reliable?
Cadillac Escalades are among the most dependable vehicles on the market, and they are well-made and can withstand a lot of wear and tear. They do, however, necessitate routine maintenance to function properly.