Looking at old-school American actors, you can't go past Tom Hanks without mentioning him as one of the best. The famous Hollywood star is already widely appraised for playing exquisite roles in the Forest Gump, Green Mile, and the Da Vinci code trilogy movies.
However, it's also important to state that this actor is one of the most humble movie stars, and that also reflects Tom Hanks's car collection. Being estimated at a net worth of around $410 million, you would imagine that he owns quite a few Ferraris and hypercars. Well, that might not be the case here, so let's take a look at exciting vehicles in Tom's garage.
2022 Mercedes Benz S-Class: $111,000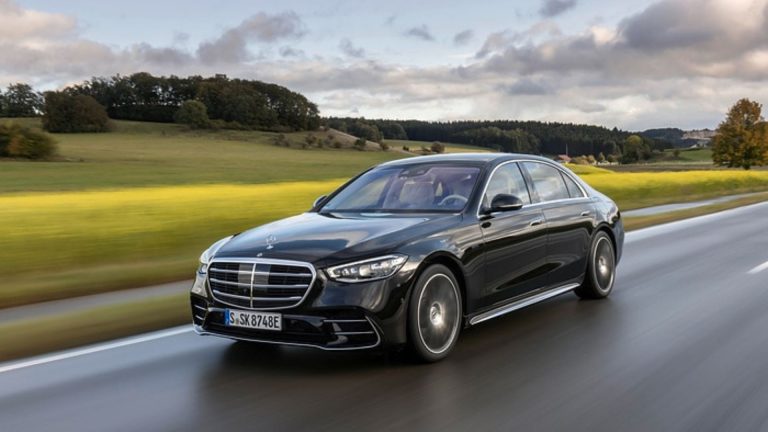 One of the most expensive cars in Tom Hanks's collection is his Mercedes-Benz S-Class. It's a modern high-end executive limousine and it comes with all the luxurious features and comfort in the interior. Under the hood, you'll find a 4.0-liter twin-turbo V8 which delivers an exhilarating performance even for a car of such size.
The S-Class is not as much of a driver's car as it's a premium limousine to be driven in and enjoy the view through the rear window.
2022 Chevrolet Tahoe: $75,000
Tom Hanks also has great taste in all-American rides, and his Chevy Tahoe confirms it. It's a great car for family needs and a daily driver that Tom uses for cruising down the country. Of course, he has a few other tricks up his sleeve for long journeys and camping trips, but this car still fits up to 8 passengers.
So, it's a great pick for a full-sized SUV and it's not that much expensive considering the SUVs that other celebrities go for. With a price tag of around $75,000, it's a superb choice for someone that's into US-style SUVs.
2015 Tesla Model S: $56,000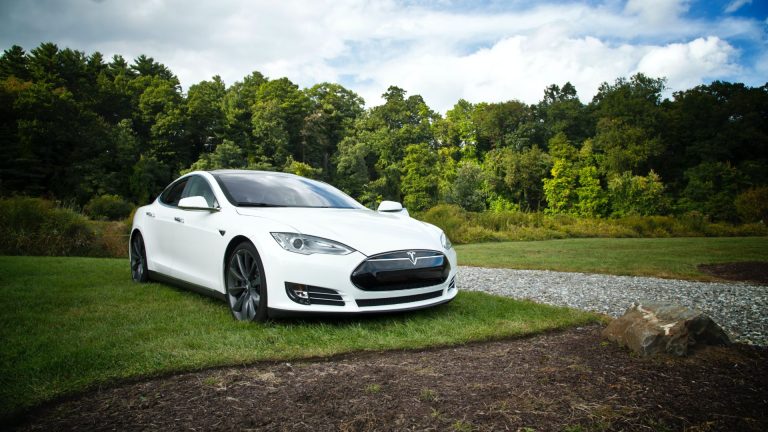 The next car on this list is Tom Hanks's Tesla Model S, and it's a 2015′ model valued at around $56,000. The fully-electric car has a range of 270 miles when fully charged, so it's a perfect choice for driving around the streets of California and Los Angeles.
1980 Toyota FJ40 Land Cruiser: $41,000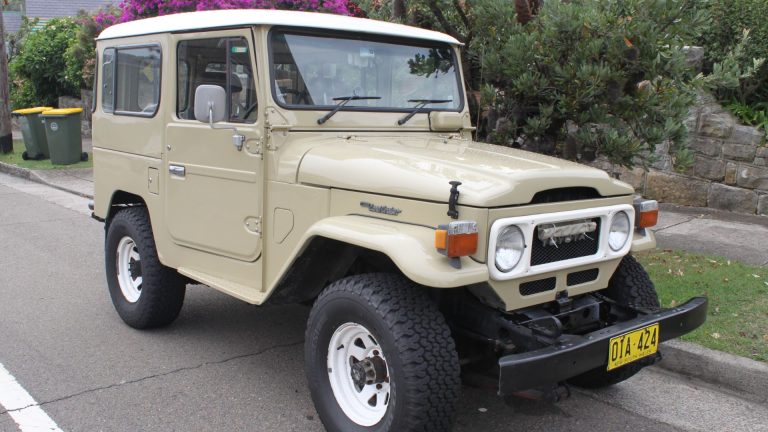 For our next car, we've got a genuine classic among SUVs – Tom's Toyota Land Cruiser, FJ40 generation. It has been mentioned so many times as the classic of old times, and a perfect full-size SUV for comfortably driving both on the road and off-road.
On top of it, Tom's model has been completely restored by a customization shop which added a 4.3-liter V6 engine mated with a manual gearbox for the utmost pleasure while driving.
1997 Toyota RAV4: $38,000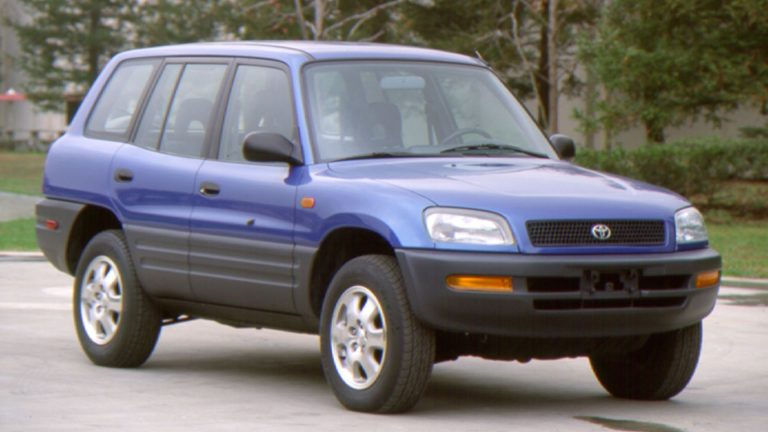 For someone with so much buying power, Tom Hanks has proven to be a humble automotive enthusiast that knows to value the reliability and build quality of Toyota SUVs. The same goes for his RAV4, a loyal mid-size SUV that's not only off-road capable, but eco-friendly as well.
It comes with a 2.5-liter hybrid engine with a considerable power output and a low gas emission rating, making it perfect for an environmentalist like Tom Hanks.
2012 Ford F-450 Super Duty: $37,000
Remember Tom Hanks's Airstream trailer? Well, he needed something to tow it, and no vehicle's better suited for the job than the F-450. Tom's particular one is powered by a turbodiesel V8 engine with 400 horsepower and 800 pound-feet of torque, making it perfect for towing duty.
This car is also unique for being one of the lowest-mileage F-450s of the time, having in mind that Tom is said to have only driven it a handful of times.
1974 Fiat 126: $10,000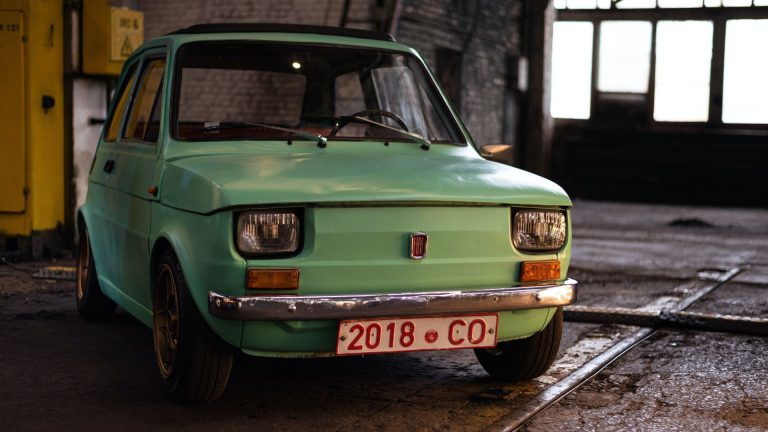 We can't stress enough how humble Tom Hanks is as a person and as a driving enthusiast, so he is one of the few lucky owners of the completely restored Fiat 126. It's a car that resembles the old-school classic Fiat 500 and it's a gift to Tom from the manufacturing Fiat factory.
He surely seems to enjoy this car, having in mind how proudly he presents it in the pictures.
2003 Toyota Prius: $8,000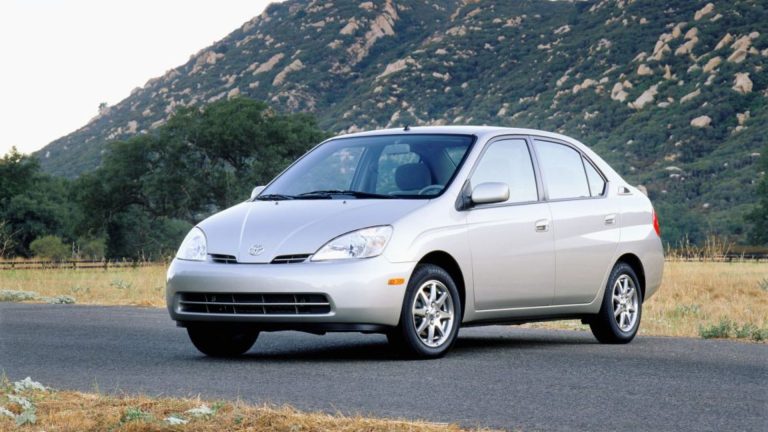 Finally, we come to the end of this list with yet another eco-friendly car owned by Tom Hanks – his Toyota Prius. It's a car that screams hybrid as one of the most popular vehicles of this type, and it's a great example of environmentally-friendly rides perfect for driving around on public roads.
Also, it's a great camouflage car for Tom Hanks, since US roads are filled with these and no one could recognize him behind the wheel.
Celebrity Car Collections