If you are a fan of rap music, you've surely heard about Drake. He's one of the richest musicians on the pop scene with an estimated net worth of $260,000. Besides, he has quite a few hobbies, as he's often seen in NBA games, and seems to enjoy having a diverse portfolio of luxury cars.
We just had to peek into Drake's car collection worth more than $10 million, and you'll be surprised by the tasteful and unique models in his garage.
2013 Devel Sixteen: $2,200,000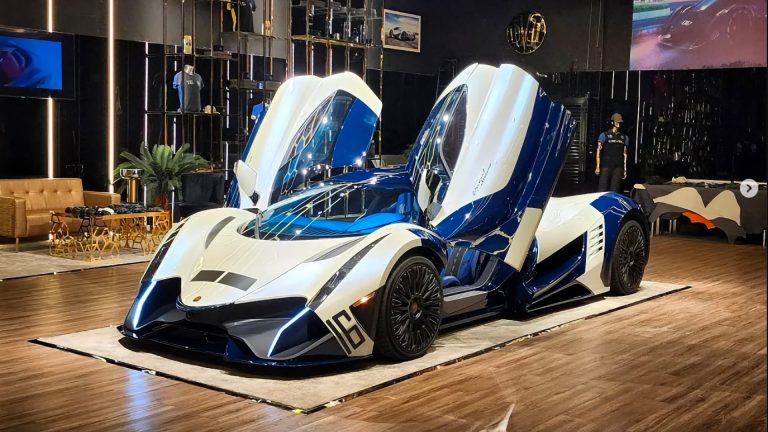 Right off the bat, there's a car that you might not have been aware even exists. It's the Devel Sixteen developed by the UAE-based Devel Motors corporation. The figures are just stunning – 0 to 60 in just 1.8 seconds and a top speed of nearly 350 mph thanks to the 12.3-liter V16 with four turbochargers.
The car is valued at $2.2 million and is by far Drake's most expensive vehicle. It's claimed to have around 5000 horsepower, which sounds simply incredible. It's a track-only version, though, so there are not many of these cars available and they represent a true rarity.
2010 Bugatti Veyron Sang Noir: $1,800,000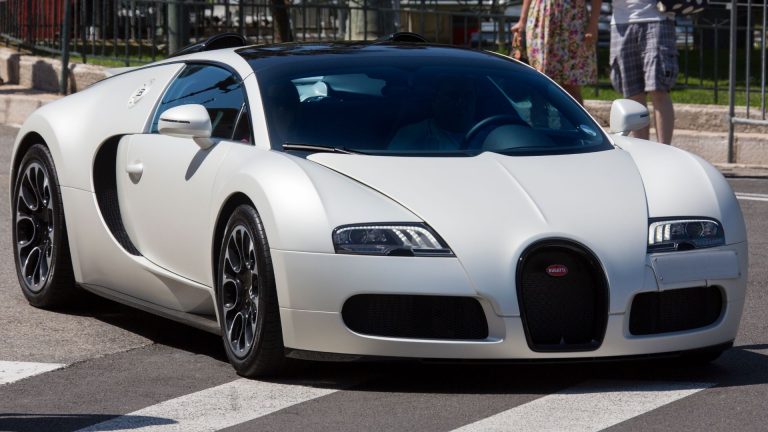 The next car in Drake's car collection might not have such impressive figures, but it's yet another gem – the Bugatti Veyron Sang Noir. It's valued at around $1.8 million and Drake's is a unique car since only 12 "Sang Noir" editions were ever made.
The price even goes up to over $2 million on the market, and it may continue to grow. This edition includes a black-on-black styling with carbon fiber body parts and it simply looks like something you'd expect to see in a Need for Speed game. It's powered by 8.0-liter W16 with four turbochargers and has 1000 horsepower that enables it to reach from 0 to 60 in just 2,5 seconds.
2018 Ferrari LaFerrari: $1,000,000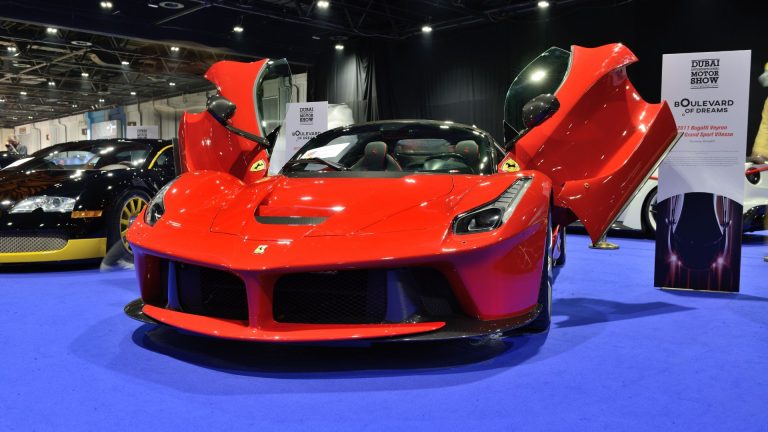 We have to applaud Drake on his choice of cars since the next one on this list is also a rarity. It's his yellow Ferrari LaFerrari which he already featured in a few of his music videos. The car has a price tag of around $1 million, but its market value goes well above that figure.
There are a few things that are special about this car besides it being a unique yellow-colored version. It's a successor to the legendary Ferrari Enzo and it's also the first Ferrari to feature a combination of a V12 engine and an electric motor. the 6.3-liter engine combined with an electric motor puts out a total of 950 horsepower.
2017 Mercedes-Maybach G650 Landaulet: $917,000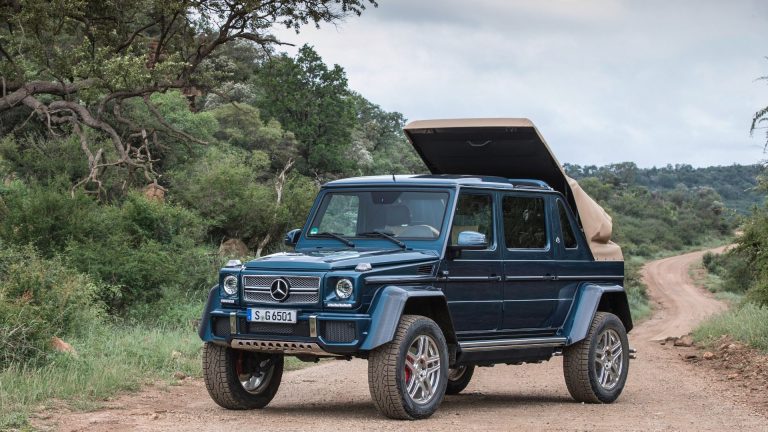 As you can see, Drake's got a taste for unique versions of luxury cars, so he didn't settle for a regular G-Wagon or the G63 version. Instead, he got a Mercedes-Maybach G650 Landaulet which is one of the 99 units made in the world.
It's one of the rarest Maybach cars you can get and it has also appeared in one of his music videos. The value of this car is around $1 million, and it's powered by a 6.0-liter twin-turbo V12 that puts out 620 horsepower. It reaches from 0 to 60 in 5.5 seconds, which is impressive for the weight of a G-Wagon.
2007 Mercedes Benz SLR-McLaren: $750,000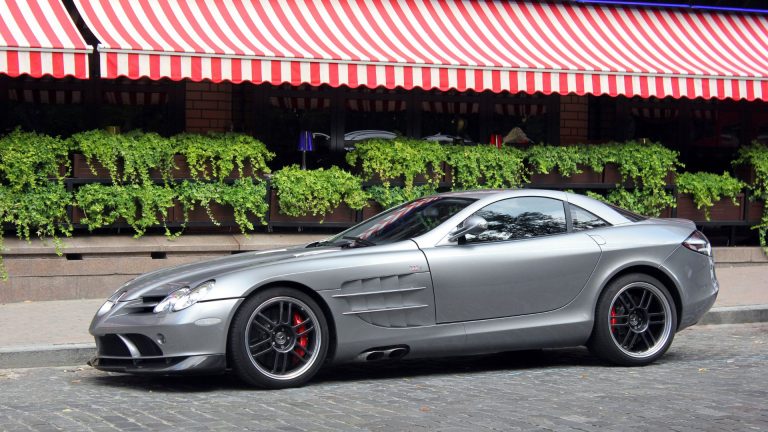 The next car on this list is also an industry icon – the Mercedes-Benz SLR McLaren. It's a supercar of the time since it started production in 2003 and it's a convertible version in silver metallic color. The car is worth $750,000, though they reach prices of around $1 million and will probably keep rising in value.
This beautiful car is powered by a 5.4-liter supercharged V8 that puts out 617 horsepower and 575 pound-feet of torque, so it goes from 0 to 60 in just 3.4 seconds.
2015 Mercedes-Maybach S600 Pullman: $600,000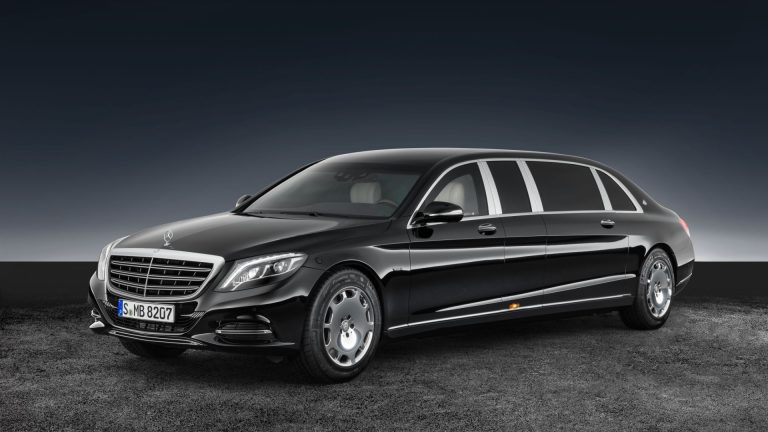 Moving on with yet another Merc, we have the Mercedes-Maybach S600 Pullman. It's an elongated version of the S-class that's a president-like limousine. Besides the unprecedented luxury that this car offers, it's also impressive in terms of performance.
It's got a 6.0-liter V12 under the hood boosted by two turbochargers to get it up to the 530 horsepower range. With 612 pound-feet of torque, it's an extremely capable and comfortable luxury limousine in which, we imagine, Drake enjoys being chauffeured.
2016 Lamborghini Aventador LP700: $535,000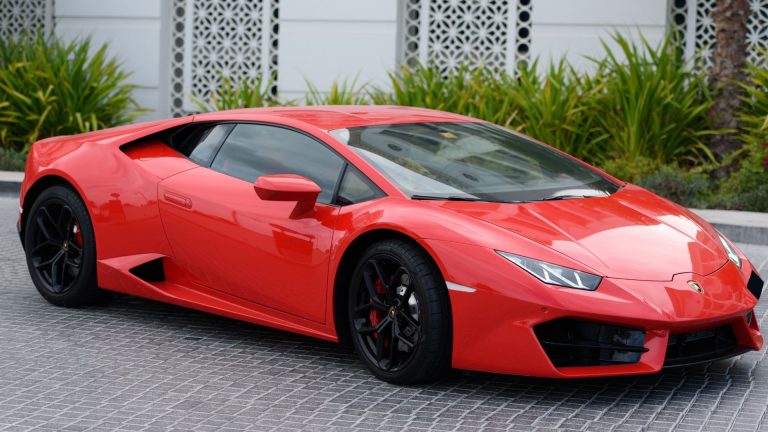 After a few luxury Maybach cars, we circle back to supercars like Drake's Lamborghini Aventador LP700. It's a 2016 model year and a roadster version of the car. It's the top of Lamborghini's offer and Drake has featured the car in one of his songs.
The matte-gray roadster costs between $500,000 and is powered by a naturally-aspirated 6.5-liter V12 with 700 horsepower.
2017 Bentley Mulsanne: $500,000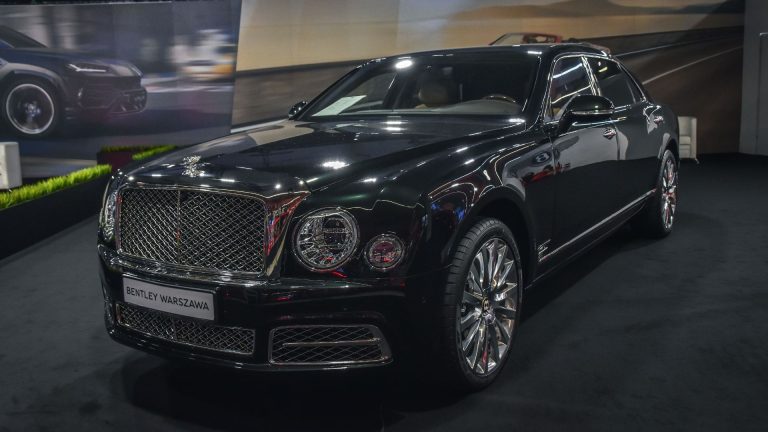 The next car on this list is Bentley Mulsanne and it's one of the most massive and luxury-looking vehicles that Drake owns. It's a 2017 model in pure black color with a wooden and leather interior. The extremely capable 500-horsepower engine pulls this machine rather quickly, and it has an impressive 750 pound-feet of torque.
These are figures worthy of a Bentley and this one is a rarity as it's gone out of production in recent years.
2019 Rolls Royce Mansory Bushukan Phantom: $455,000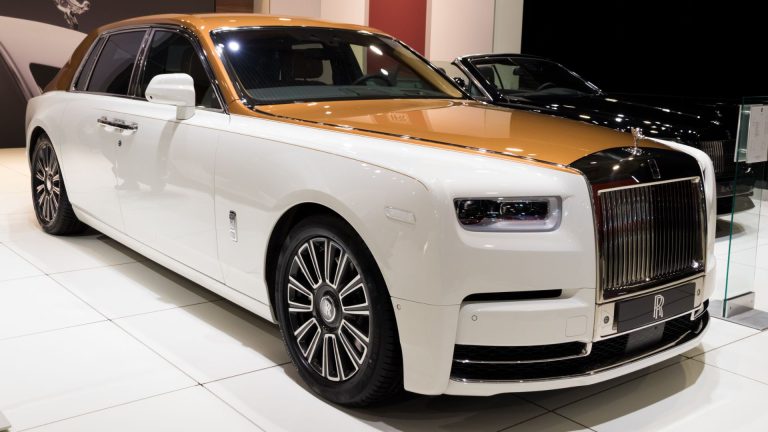 Drake also loves Rolls-Royce, and he has three of them which confirms the statement. His most exciting one is the Mansory Bushukan Phantom that's apparently valued at around $700,000. It's powered by a V12 engine with a 6.6-liter capacity and has 560 horsepower.
However, that's not all that's interesting about this car, since it's a Mansory version which is a luxury car modification company that does custom car orders.
2019 Rolls Royce Dawn: $400,000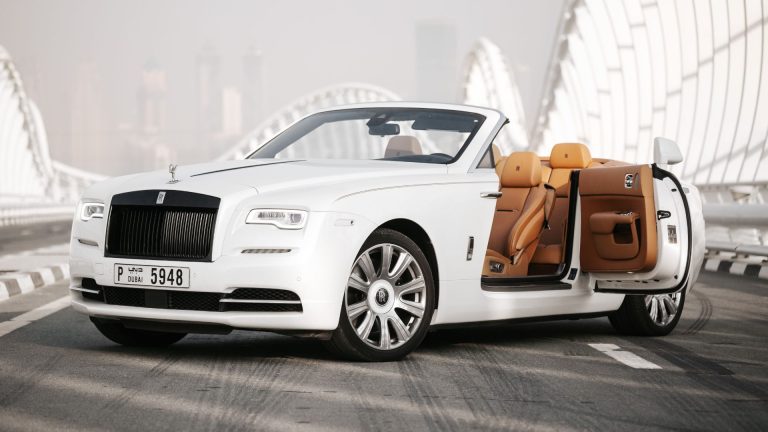 Another Rolls-Royce on the list of Drake's cars is the Rolls-Royce Dawn which is a convertible, making it especially interesting. It's also powered by the same engine as the Mansory Phantom and it's valued at $400,000. Drake also owns a Rolls-Royce Cullinan and a few other cars besides these 10 picks that you can see below, including the first car he bought in the early days of his fame, the Acura TSX.
11

12

13

14