Lewis Hamilton is already a Formula One legend and one of the best drivers currently in the game. While he surely enjoys driving the F1 formula cars, he also has a great passion for sporty passenger cars. So, Lewis Hamilton's car collection is more than just impressive, to say the least.
His car collection is estimated to be worth around $16 million, so let's take a quick peek into some of the best cars in his garage.
2022 Mercedes AMG ONE: $2,720,000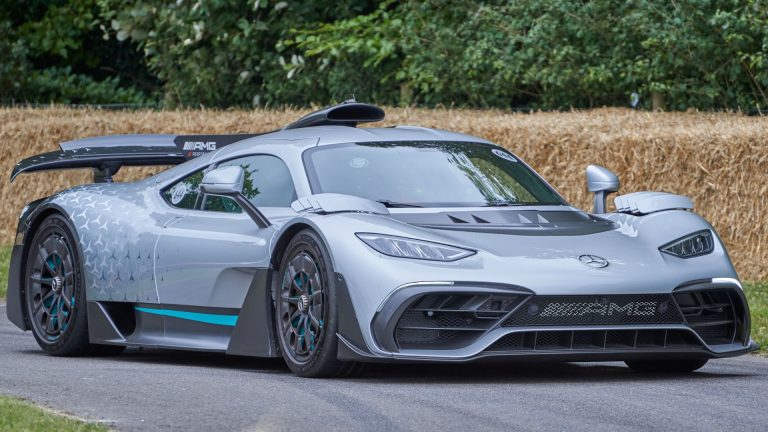 The most expensive car and the newest addition to Lewis Hamilton's car fleet are the Mercedes-AMG Project One. There are just 275 of these cars and Lewis got his hands on one valued at $2.72 million as a new car. We are yet to see if this model becomes one of the Merc's heritage models, but one thing is for sure – it's an impressive beast on wheels and it's not even street-legal in the US!
Still, it's a beastly track day car that we are certain Lewis will enjoy trying to break numerous lap time records. On top of that, Lewis was even involved in the designing and production phase for this project car that lived to see the light as a production model. It's powered by the 1.6-liter turbocharged V6 engine from the Formula 1 car along with two front-axle electric motors for a total of 575 horsepower.
2014 Pagani Zonda 760 LH: $2,600,000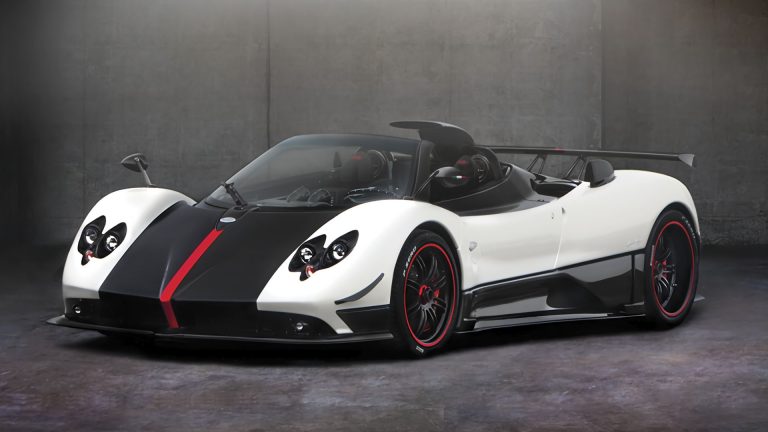 Another extreme rarity and an exotic ride from Lewis Hamilton's garage is his Pagani Zonda 760 LH. It's a completely custom car built for Hamilton himself, and there's just one unit in existence. With the unique Zonda looks coupled with customized additions for Hamilton's model, it's a true rarity on wheels.
The estimated price of this car is $2.6 million and it's powered by a V12 engine with 750 horsepower, and the best thing is – it's a six-speed manual, of course.
2016 Ferrari LaFerrari Aperta: $2,200,000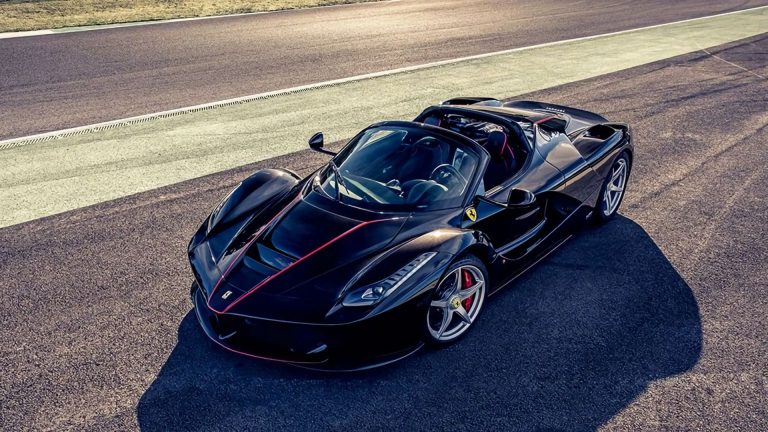 It's jaw-dropping to even look at all the amazing cars from Lewis Hamilton's garage, and the next gem on this list is his Ferrari La Ferrari Aperta from 2016. It's a $2.2 million car and one of just 200 units ever made by the Italian giant.
It's a unique version of the La Ferrari model and the purchase was invitation-only, so Lewis is a lucky man for being one of the few selected customers by Ferrari. This beast goes from 0 to 60 in just 2.4 seconds, making it one of the fastest cars on the road.
1966 Shelby Cobra 427: $2,100,000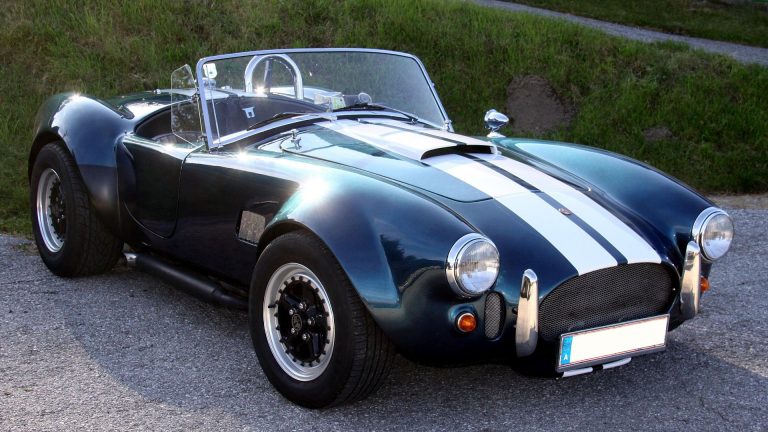 Along with his exotic hypercars, Lewis Hamilton is also a fan of American muscle cars and his gorgeous 1966′ Shelby Cobra 427 proves it. It's also an extremely expensive rarity of a car, being estimated at above $2 million. It's a car built by Carroll Shelby himself to be one of the quickest and meanest-looking cars on the road.
Well, he certainly succeed in doing both, since Shelby Cobra owned by Hamilton is one of just 260 units of this remarkable racing car with a 425-horsepower engine that was a true beast back in the day.
2022 Ferrari LaFerrari: $1,500,000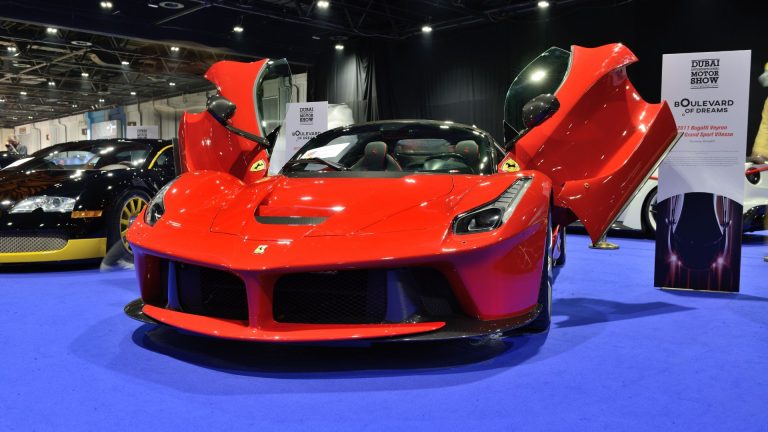 So far, it's clear – Lewis Hamilton is a big fan of Ferrari cars. Besides the La Ferrari Aperta, he also owns a "regular" La Ferrari in the signature red color. This vibrant car also has the 950-horsepower engine under the hood and it's still an extremely valuable car even if it's not an Aperta edition. It's valued at $1.5 million, and the La Ferrari is truly a rarity by itself, so these cars are simply a must-have for every car guy like Lewis.
2010 Ferrari 599 SA Aperta: $1,400,000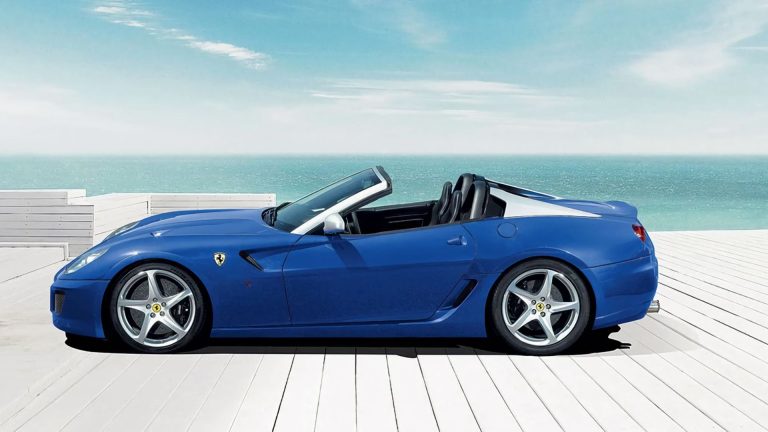 Along with the special edition of his La Ferrari, Hamilton also owns a special Ferrari 599 SA Aperta. It's a special edition of the 599 GTO car and is valued at around $1.4 million since only 80 were ever made. Naturally, Ferrari invited loyal customers to buy these, and all 80 were snatched right away.
Lewis Hamilton is lucky to have one of these in his collection since their price is growing by the day and it's only a matter of time before the car becomes one of Ferrari's all-time classics.
1967 Shelby Cobra 247: $1,300,000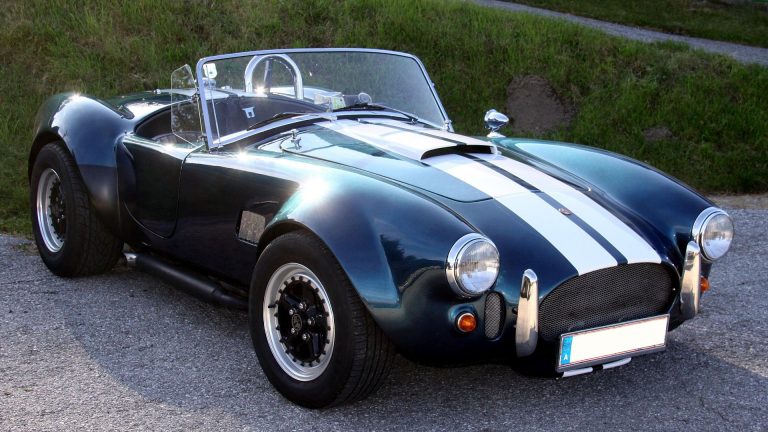 As if one Shelby Cobra isn't enough, Lewis made sure to include its double – the 1966′ Shelby Cobra 427. It's a car that's as rare as it gets and this one is a bit different since it's a dark red Cobra with black hood strips and looks like something to come out of "Fast and Furious" movies.
It's also an extremely expensive collector's car, with the price rocketing up to $1.3 million and still growing.
2007 McLaren P1: $1,200,000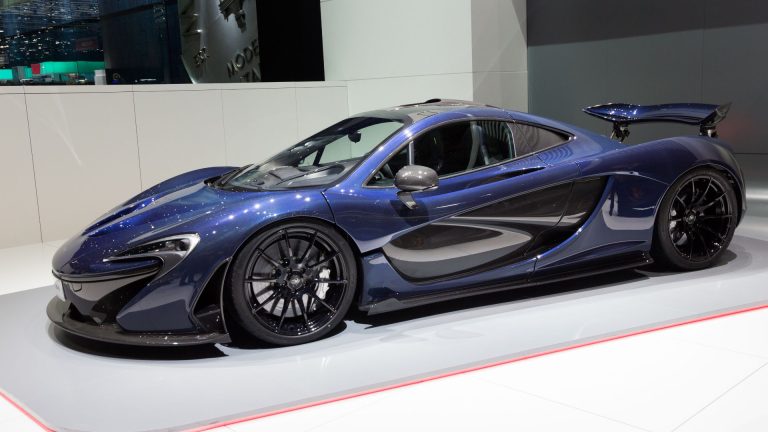 Next up, we have a car that marked an era since it was the first McLaren with an electric motor – the McLaren P1. It's also a rare vehicle since just around 400 were made and Lewis managed to grab this one for his collection as well.
The most impressive thing about this car is its performance – the 3.8-liter V8 with two turbochargers and an electric motor gets the wheels spinning from 0 to 60 in just 2.5 seconds.
2015 Mercedes AMG G63 6×6: $615,000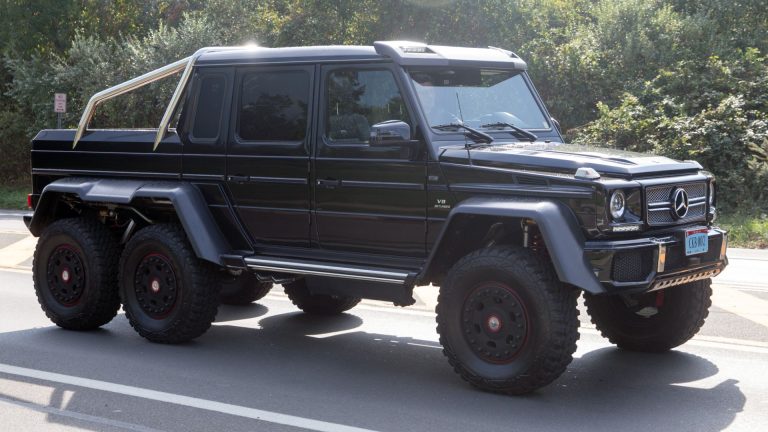 A true monstrosity on wheels from Lewis Hamilton's garage is his Mercedes AMG G63 6×6 valued at around $615,000. It's a six-wheeled SUT and only 100 were ever made. It's powered by a 5.5-liter twin-turbo engine with 540 horsepower and is a perfect ride for unreachable off-road terrains.
We imagine that Lewis enjoys having this monster on wheels to diversify his collection and head on some off-road adventures with it.
1967 Ford Mustang Shelby GT 500: $205,000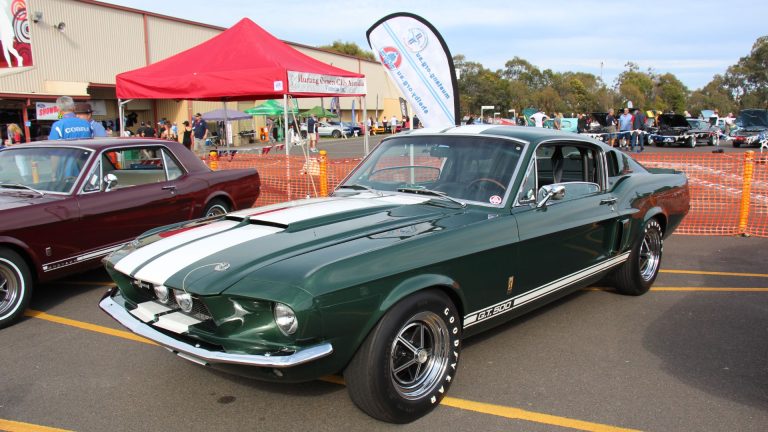 Another classic from the old times is Lewis' Ford Mustang Shelby GT 500 from 1967. While it's not among his most expensive cars, it's surely one of the best-looking old-school muscle cars you can find. It's powered by a 7.0-liter V8 engine that puts out 355 horsepower, which was amazing at the time.
Along with his impressive sportscars, Lewis also owns a few other interesting rides, as you can see below.
11

12

13

14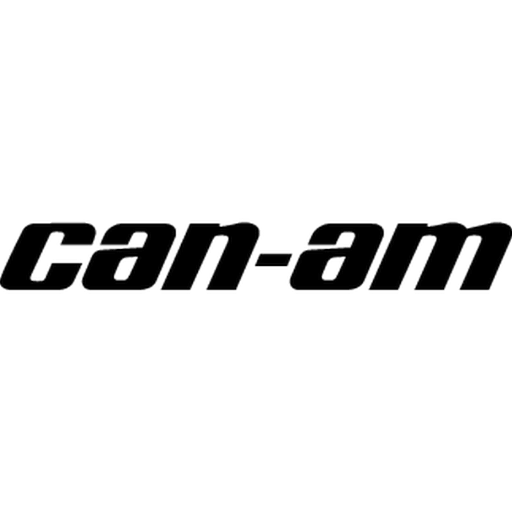 15

Celebrity Car Collections