It's always interesting to see how celebrities pick their cars, especially if the celebrity is someone with immense automotive experience like Jesse James. The famous vehicle detailer and customizer has been around in the game for quite a while, and he contributed to the automotive knowledge of many drivers through his TV shows.
One of the main ones you'll probably remember is the Monster Garage, and it's only natural that we see him customizing some of his own models. That's why we'll take a peek at Jesse James's car collection to see what amazing beasts he has lined up in the garage.
1969 Plymouth Roadrunner: $138,000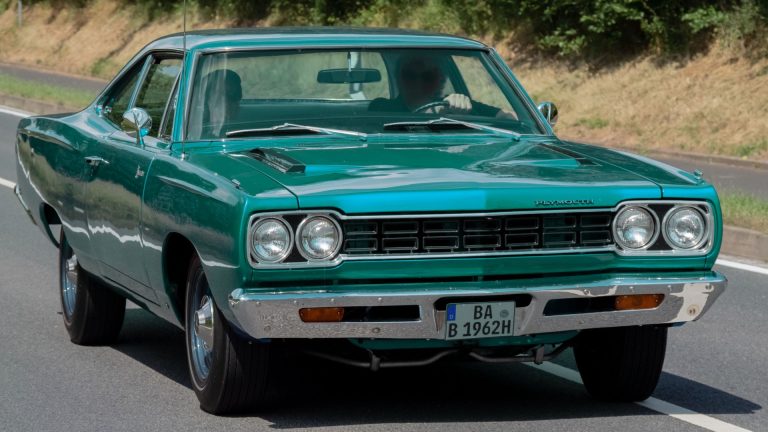 From the first car on this list, you can see a pattern in which Jesse James picks his favorite sets of wheels. One of his amazing rides is the Plymouth Roadrunner from 1969, which Jesse has fully restored and customized to bring it back to its original shape.
The car is a beautiful old-school classic with orange paint and black racing stripes, and Jesse made it a genuine drag car with all the mechanical repairs he did. The car was also auctioned and the price reached over $130,000, yet we can only imagine the hard time that the owner had when thinking about selling this beauty.
1932 Ford Roadster: $84,000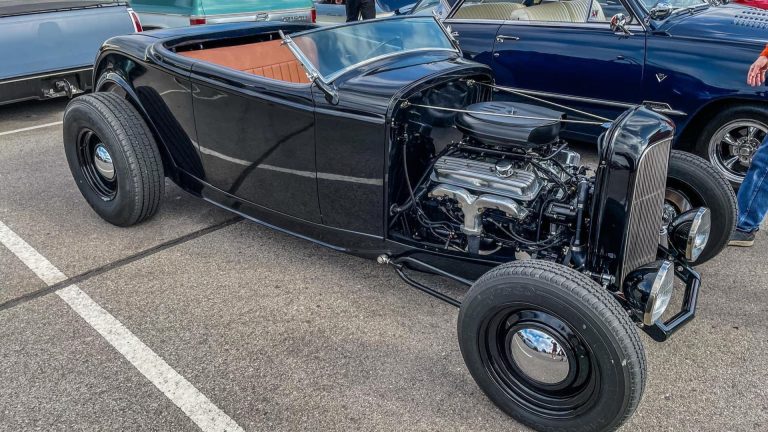 One of the most exciting vehicles in Jesse's garage is his 1932′ Ford Roadster as a true rarity among cars. The price of this vintage vehicle goes up to $100,000 in some situations, and Jesse's is surely close to that value since the customizer has brought it near perfection.
Other than the mint condition of the car, it also has a sporty body kit that sets it apart from others, and chances of seeing one of these even parked are extremely rare these days. So, yet another applause from our side to Jesse, since he surely knows how to pick his old-timers.
1962 Chevy Impala: $55,000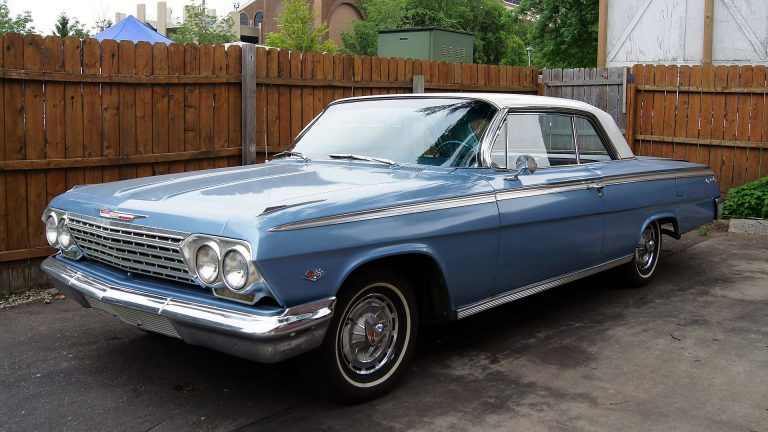 Jesse James sure seems to love his vintage and classic cars, and another confirmation is his 1962′ Chevy Impala. Before the well-rounded full-size sedan that it is today, the Impala was a rather unique coupe back in the day. The appeal of this car hadn't gone unnoticed by some of the mainstream pop and rap artists that used it as a low-rider, but we believe that Jesse can appreciate its beauty on a whole another level.
He restored the factory look on his Impala and it's worth at least $55,000, which places it quite high among his most valuable garage pieces.
1954 Chevy 210: $51,000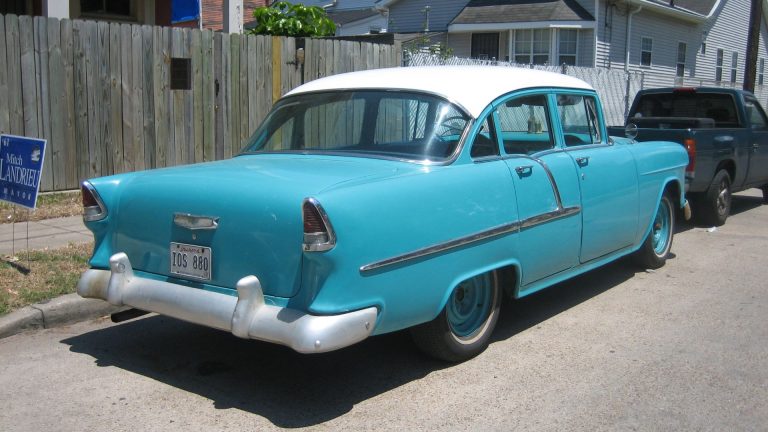 One thing is for sure – Jesse surely enjoys collecting old-school Chevy cars, and the next vehicle on this list confirms it. It's the 1954′ Chevrolet 210, and if you aren't familiar with the car, we don't blame you. Only true petrolheads are aware of this vintage gem made by Chevy from 1953 to 1957, and it's a tribute to old-school American car design that we don't get to see so often these days.
Jesse restored his 210 and returned its former glory to the model, and it looks amazing with a factory black color and a body style like no other.
1969 Chevrolet Impala: $48,000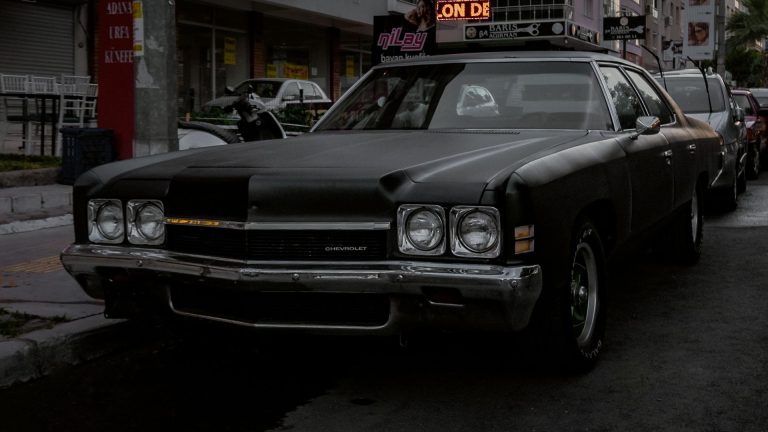 The next car on this list is Jesse's Chevy Impala custom, and it's not the same car as the previously mentioned Impala. Jesse owns a few of these, and his custom Impala has old-style wheels and a body kit with a unique golden color.
Of course, the car was lowered a bit and now it seems like the Impala you'd expect to see in a movie from the 90s. This 1969′ Impala has been kept in factory condition, so it's one of Jesse's favorite cars.
1957 Chevy 210 "Handy Man" Station Wagon: $46,000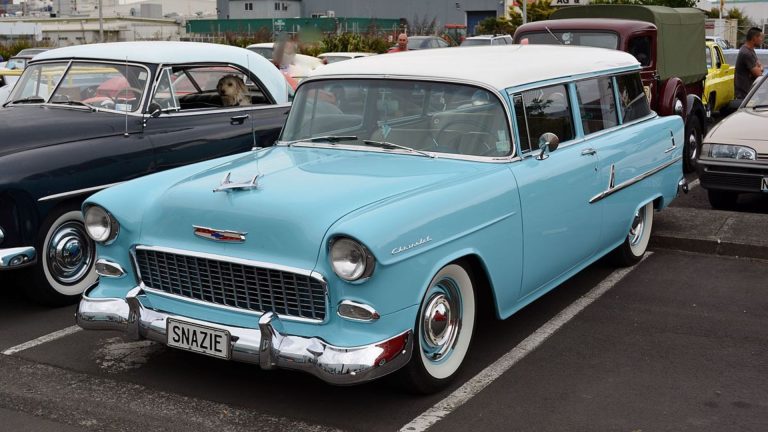 We can't seem to back out from Chevy cars on this list, and the next one among Jesse's favorites is his 210 "Handy Man" station wagon. It's a red 210 in a rare station wagon body style and it naturally has a lot of Jesse James magic touches all over the body and the wheels.
This is a car that was popular back in the day for busy people that needed a ride that both looked good and had a great load capacity, hence the "Handy Man" edition.
2002 Panoz Esperante: $44,000
Another car that only the hardcore car guys have heard about on this list is Jesse's Panoz Esperante nicknamed flying car. That's because it was featured in an episode of one of Jesse's shows back in the day, and he managed to customize ith and equip it with accessories that enabled it to take flight.
This is something you should never try on your own, but you have to admit it's an admirable feat, and the car even had "Monster Garage" written all over the added features.
1951 Chevrolet Styleline: $41,000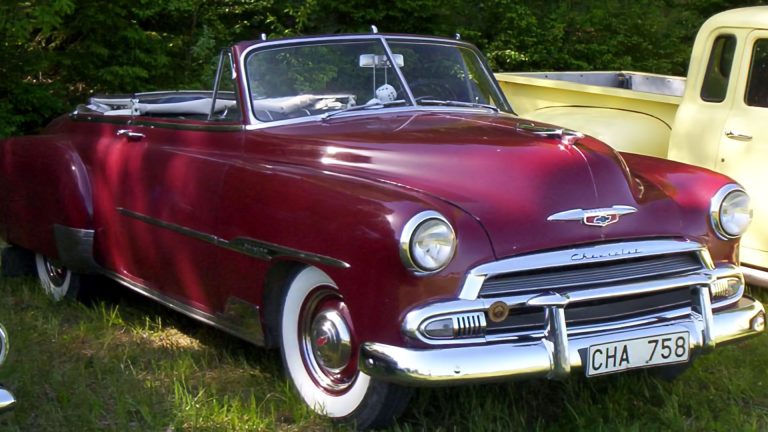 The last Chevy car on our list of Jesse's vehicles is his Chevrolet Styleline from 1951. It's a car that had an old-school appeal similar to the 210, and it had a 3.5-liter engine that only made 90 horsepower back in the day. However, the owner made sure to give it a customization treatment and it now even bursts fire through the exhaust of its V8 engine.
1964 Polara: $40,000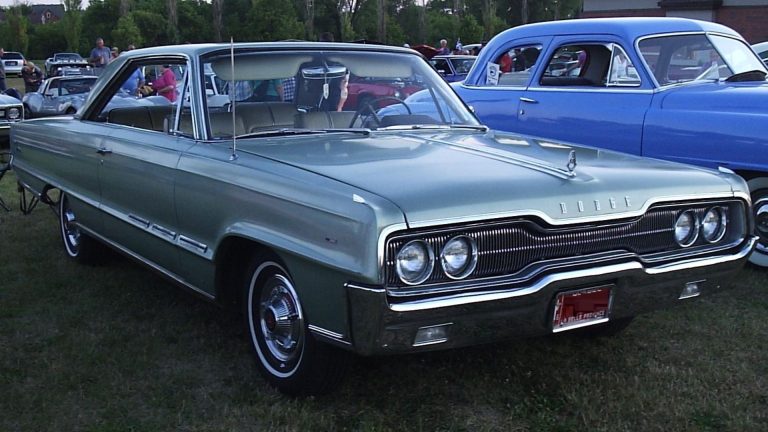 Moving on with the list of impressive old-school vehicles owned by Jesse James, we have a 1964′ Polara Twin Turbo Hemi. It's a unique vehicle that Jesse customized and made unique with a Hemi V8 engine and a twin-turbo device that gave it a monstrous appeal and it's a car that Jesse showed off in a few automotive manifestations.
1969 Plymouth Road Runner: $35,000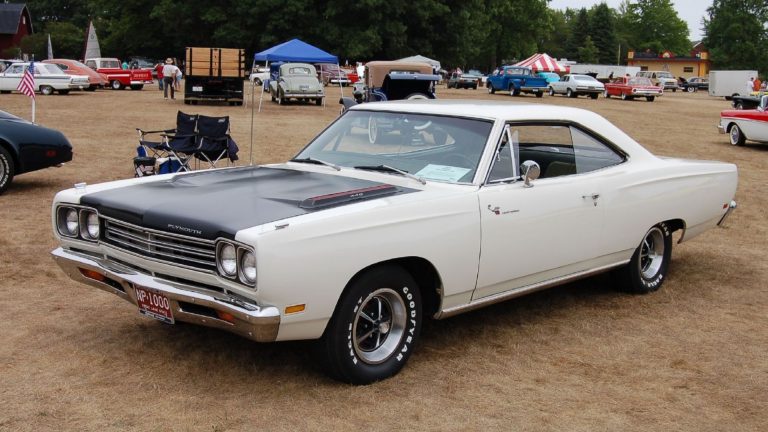 We conclude the list of Jesse's cars with a Plymouth Roadrunner that's made a genuine drag car unlike the previously mentioned one. It's a beast on the wheels only suitable for drag racing, making it a real quarter-mile machine and something that you'd expect to see in a "Fast and Furious" movie.
Celebrity Car Collections