You don't have to be a movie fan at all to recognize Al Pacino and his impressive performances in some of the most iconic movies of all time. He is one of the most popular actors in Hollywood's history, and it's enough to say that he starred in movies like "Scarface" and "The Godfather".
He cashed in around $130 million for the roles in his movies alone, and it's known that Al is a great automotive enthusiast. So, it's an interesting adventure to take a peek at Al Pacino's car collection and figure out which cars the famous US actor prefers.
Rolls Royce Phantom: $450,000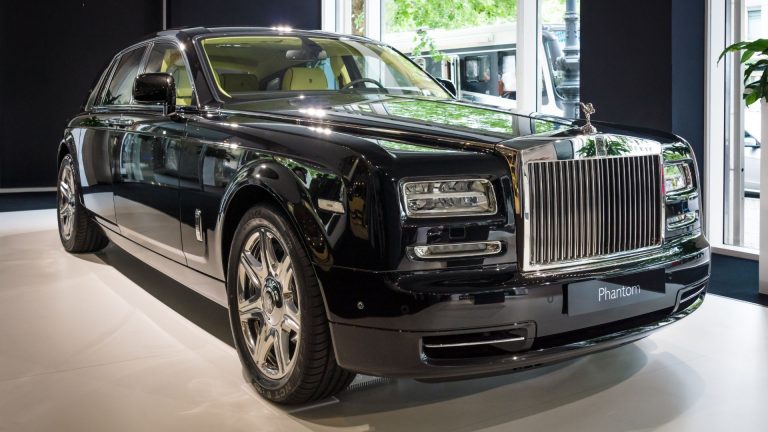 As expected, Al Pacino has a great taste for luxury rides, and the flagship vehicle in the collection is the Rolls-Royce Phantom. There's not much to say about the Phantom if you have even the slightest knowledge about the model. It comes with a hefty price tag, but it's all for a good reason. The Phantom comes with a seating area for four passengers with luxurious Rolls-Royce leather and wooden elements around the dashboard.
It also has a "Star roof" and a comfy armrest for backseat passengers. The performance is also exceptional thanks to the 6.75-liter V12, so this car combines the best features you could ask for in a car. It's no wonder that celebrities and movie legends like Al Pacino have a soft spot for the Phantom.
2015 Mercedes SLS: $228,000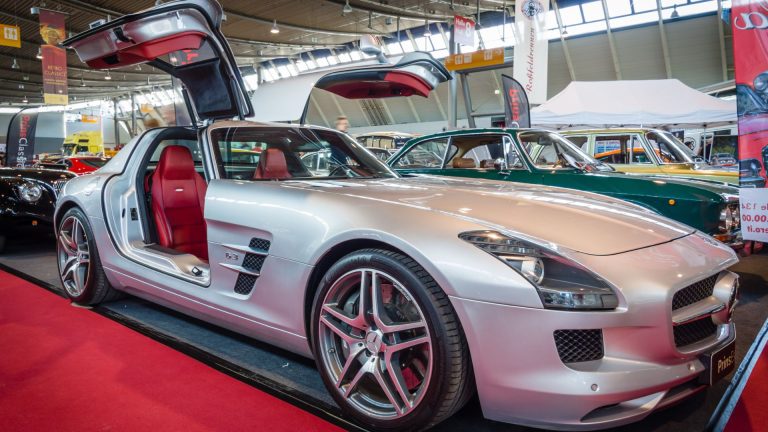 The next car on our list is yet another tasteful pick from Al Pacino, but it's a different car from his Roller. The SLS is one of the best-looking modern Mercs in the recent era, and it's a car that resembles the legendary 300SL in many ways. The most notable similarity between the two is the Gullwing doors created as an homage to the legendary old-school Merc.
The SLS is a serious sportscar and a predecessor to modern Mercedes two-door sports cars like the AMG GT. It comes with a powerful 6.2-liter V8 engine with 571 horsepower and it was the most powerful naturally-aspirated engine in the world at the time, according to AMG officials. So, we can only admire the beauty of this car, as well as Al Pacino's dedication to legendary models for picking this one.
2014 Range Rover Vogue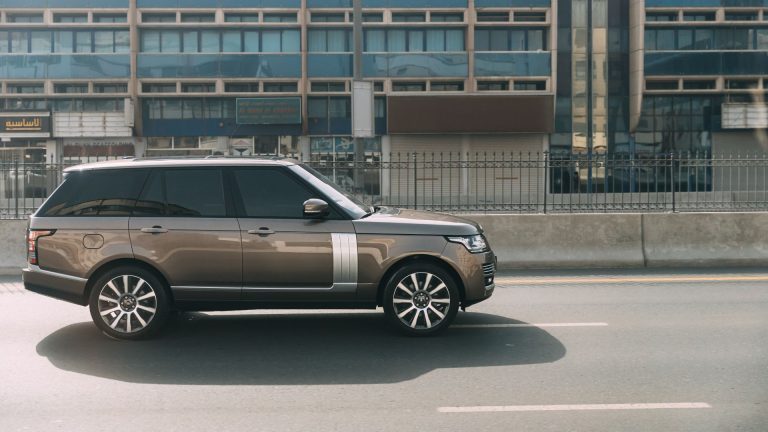 Al Pacino confirms that he knows what he is doing with his car collection with the Range Rover Vogue. It's a premium trim level of the Range Rover, and it comes with a straight-six turbocharged diesel engine with a 3.0-liter capacity.
However, the performance isn't the main concern here, since the Vogue comes with premium interior additions and features worthy of a more expensive premium car. It's a perfect daily driver for someone like Al Pacino due to its safety, luxurious interior, and modern driving assist systems.
2021 Lexus LX 570: $93,000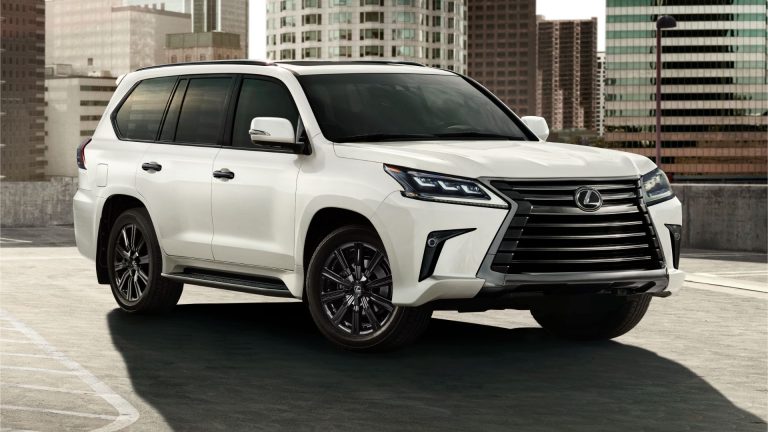 It's great to see millionaires like Al Pacino valuing the car for what it is, and not just for the price and the status symbol it represents. We can see that by some cars that you probably didn't expect to see in his collection, including his Lexus LX 570.
It's by no means a bad car, but for someone with pockets as deep as Al Pacino's, it's a pretty humble pick. Of course, the LX 570 has everything that a driver could possibly ask for. It's the top of Lexus' offer concerning luxurious SUVs, and it comes with a powerful 5.7-liter V8 engine. It also has space for up to 8 passengers, so it's a great choice for a family ride.
2016 Lexus GX 470: $57,000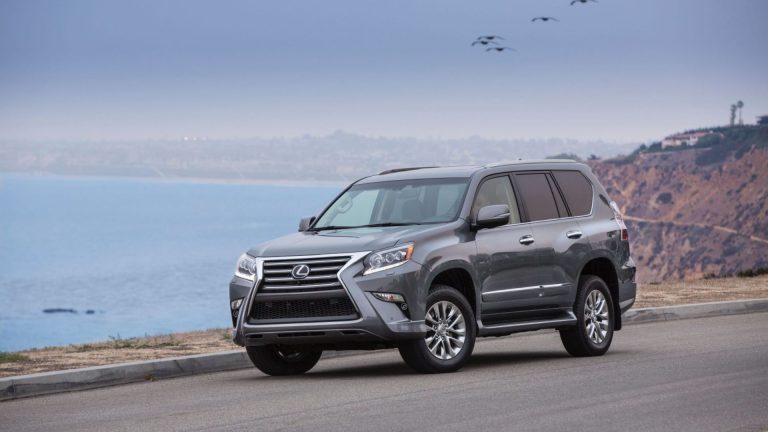 Along with the LX, Al Pacino also owns a smaller sibling in Lexus' lineup and it's the GX 470. It's also a premium-class SUV, but only a bit smaller than the LX 570. This one comes with a 4.7-liter V8, which allows more than enough torque output for picking up the speed fast.
Al Pacino is known to be a fan of SUV vehicles, so it's no wonder he owns two of the best luxury SUV rides from Lexus.
Cadillac CTS: $53,000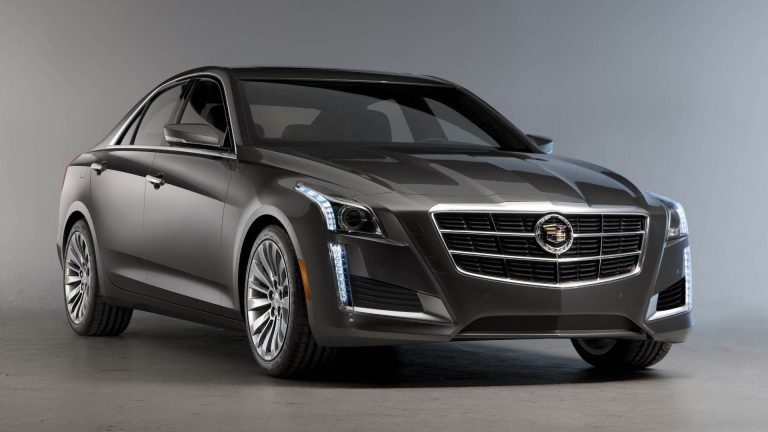 Last but not least important, Al Pacino also owns a Cadillac CTS. It's an executive-style luxury sedan made by Cadillac to rival cars like Infinity Q70 and BMW 5 Series. The CTS comes with some exciting powertrain variants like the 3.6-liter twin-turbo V6 or the 6.2-liter supercharged V8, though we can only guess which engine Al's CTS uses.
However, it's certain that this car helps Al Pacino remain anonymous in the crowd while still offering premium interior luxury and all the driving features he needs for driving in the city.
Celebrity Car Collections