If you love watching funny Hollywood movies, you've probably seen Kevin Hart starring in at least a few of them. The actor got famous for his impeccable sense of humor and not only can he make your day with his funny movie roles, but also with his car collection.
So, we decided to take a deep dive into Kevin Hart's car collection to introduce you to some of the biggest beasts on wheels in his fleet. With a net worth of $215 million, he spent around $2.5 million on cars, so let's take a quick peek.
2019 Ferrari SF90: $524,000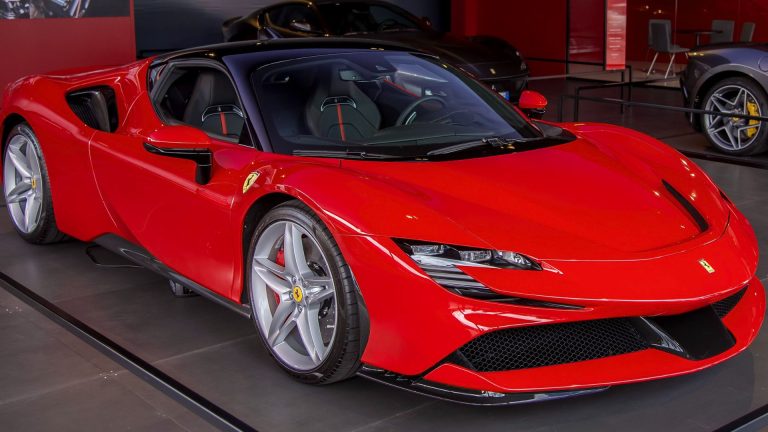 While Kevin Hart has some old-school models in his garage, he also has a whole collection of modern sportscars. Undoubtedly, his collection of Ferrari cars is the most exciting, starting with the 2019′ Ferrari SF90. It's estimated to be worth around $524,000and his Ferrari was the first of this model to be delivered to the US.
It's a completely black SF90 Spider with just a few yellow details like the brake calipers and the Prancing Horse badge on the wheels. The actor seems to be very proud of this car, and who wouldn't? It's propelled by a 4.0-liter V8 with a turbocharger and electric motors that all add up to the impressive 986 horsepower.
2019 Aston Martin Vanquish: $415,000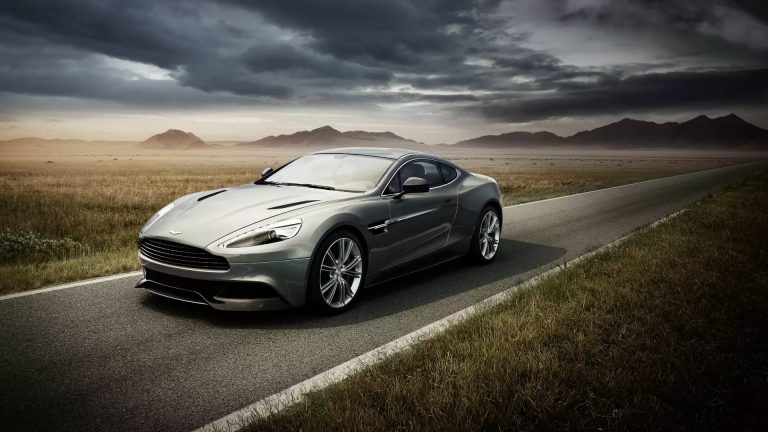 As a fan of movies and an actor himself, it's only natural that Kevin Hart got a James Bond-like car. It's his Aston Martin Vanquish worth $415,000. It's one of the best-looking Aston Martin cars so far, and while it's not packed with all the gadgets from the movies, it's a true beast on the road.
This car is powered by a 5.9-liter V12 that puts out 570 horsepower, making it a genuine sportscar. It also has quite a bit of torque for a naturally-aspirated engine, since the 450 pound-feet of torque gets the car from 0 to 60 in just 4.1 seconds.
2021 Ferrari 488 Spyder: $335,000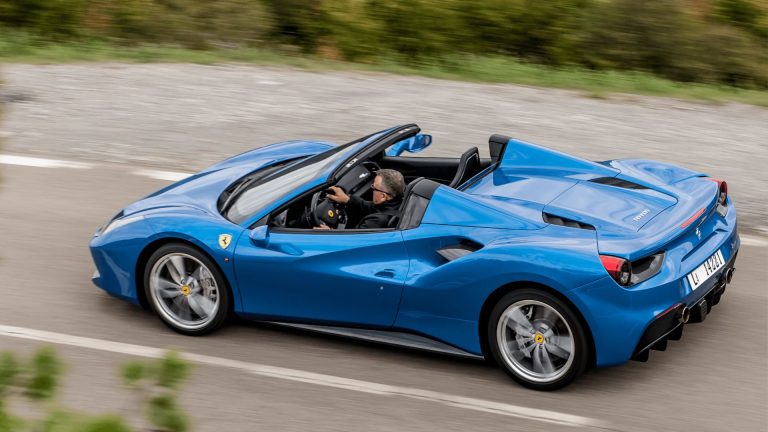 Next up on Kevin's list of cars to arrive from Maranello is Ferrari 488 Spider. It's yet another impressive modern Ferrari and Kevin's got this one in Ferrari red color with black details on the wheels and the roof. It may not be as powerful as the SF90, but it's also equipped with a 3.9-liter twin-turbo V8. However, the 488 Spider doesn't have electric motors to add power to it.
So, it puts out 660 horsepower which is still more than impressive and enables the car to get rolling from 0 to 60 in just 3 seconds.
2021 Ferrari 458 Spyder: $270,000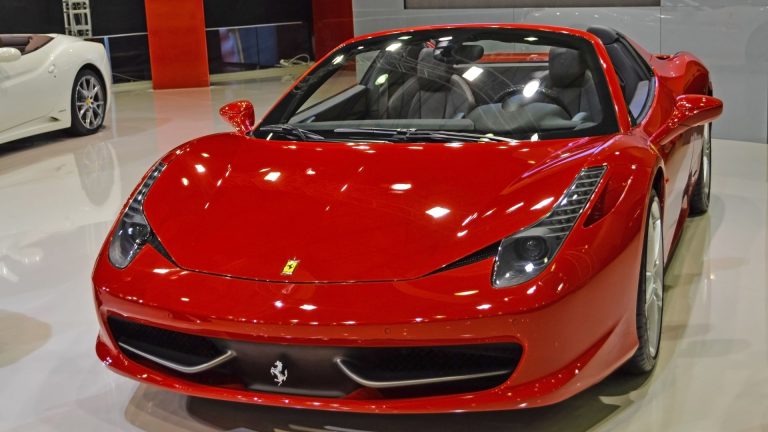 The final piece in Kevin Hart's Ferrari puzzle is his 458 Spider. It's yet another nearly $300,000 toy in Kevin's garage, and at the first glance, it looks a lot like the 488. Sadly, this one doesn't have a signature V12 under the hood either, but it has a slightly bigger engine than the previous two – a 4.5-liter V8.
Still, it produces a bit more refined exhaust sound since it doesn't have a turbocharger. It also has "just" 560 horsepower, which is the least out of the three Prancing Horses that he owns. Of course, it's in Ferrari red color just like the 488 Spider.
2022 Ford Shelby Mustang GT500: $200,000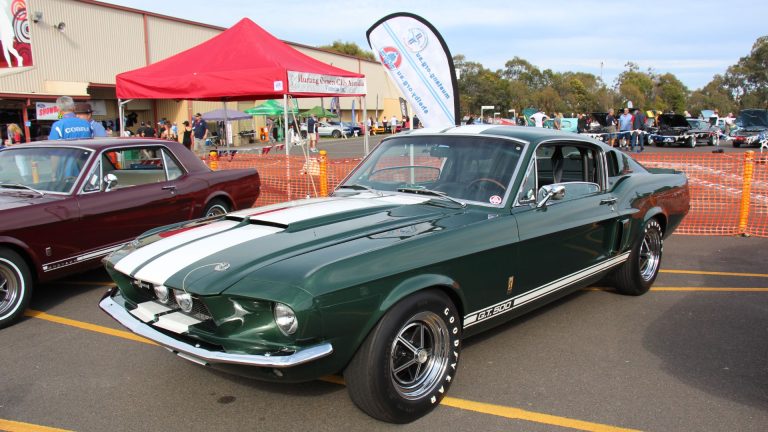 After luxury Ferrari cars, we have a true surprise from Kevin Hart's garage – a 1967′ Ford Mustang Shelby GT500. It's one of the most beautiful Shelby Mustang generations and looks amazing in complete block paint with chrome alloy wheels.
Kevin completely restored his Shelby Mustang and even implemented an automatic shifter instead of a manual gearbox. He also customized the car with a few exciting additions and it's one of the rare 1967′ Shelby GT500 Eleanor models in mint condition.
2020 Mercedes Benz SLS AMG: $200,000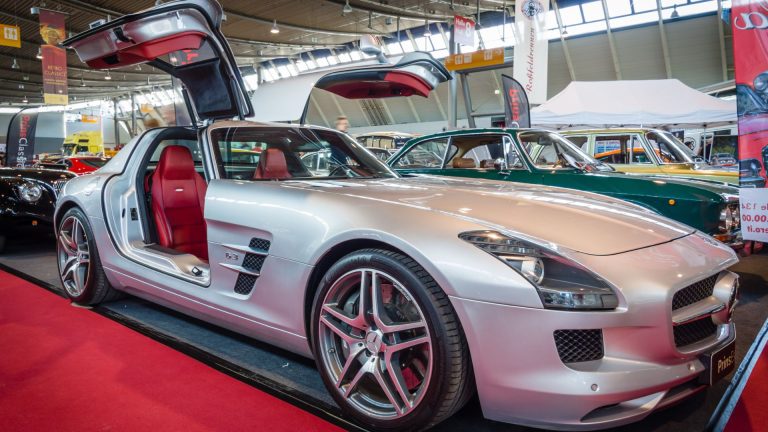 A true car guy combines the best of several automotive eras, and that's why we like Kevin's collection so much. Right after the GT Shelby classic, we make the switch to the Mercedes-Benz SLS AMG coupe. It's one of the most fierce-looking Mercs ever made, and it also has an engine that matches its appearance – a 6.2-liter V8 with 622 horsepower.
Kevin Hart has a black one with signature "Gullwing" doors as an homage to the 300 SL Gullwing.
2021 Range Rover SVA: $138,000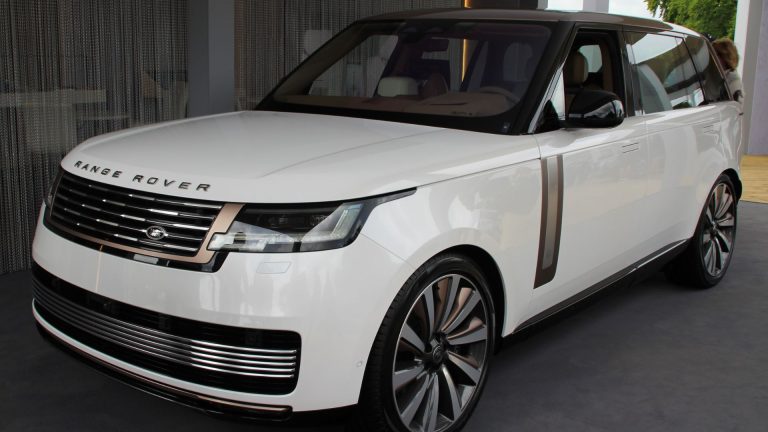 The next car stands out from the pattern emerging by taking a look at previous vehicles on this list. It's a Range Rover SVA. The Autobiography model is the highest trim there is to Range Rover cars, and Kevin picked up this one for family matters and driving with his newborn son.
It sure does offer a lot comfort sort and a variety of customized interior options that we imagine would be interesting to young ones in the back seat.
2013 Mercedes Benz S Class: $112,000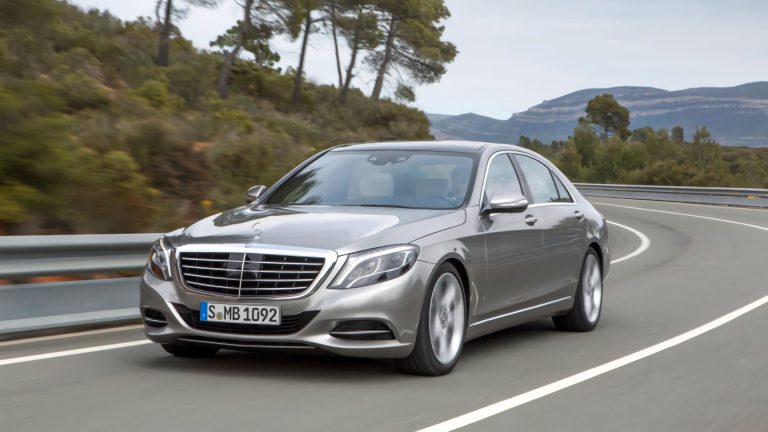 We are back to Mercs with this one, since it's Kevin's Mercedes-Benz S-class The black Mercedes serves as a family vehicle and it offers the most comfort out of all the cars in his collection. It's an S580 mild hybrid equipped with the 4.0-liter V8 coupled with an electric motor. It's still a solid performer for its weight, but this car is rather a comfy cruising car for a family trip than an adrenaline vehicle.
2013 Mercedes Benz G Wagon: $82,000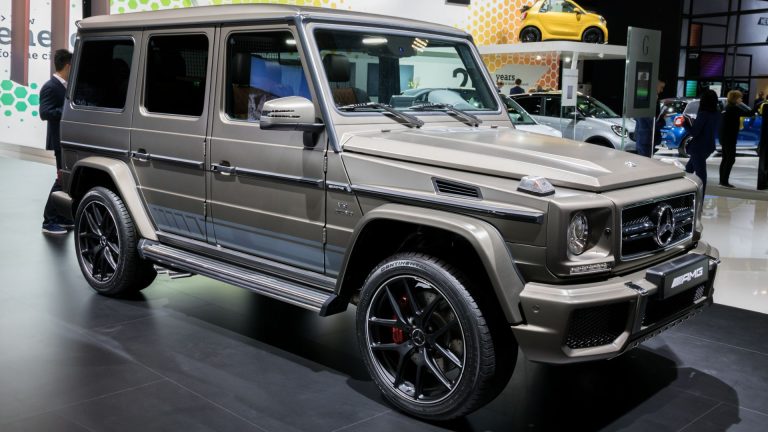 Kevin Hart surely seems to enjoy his Ferraris and Mercs. You know what they say – good things come in threes, and so does his third Mercedes car – the G-Wagon. It's a G65 AMG model, which means that there's a "real deal" under the hood when compared to 4.0-liter V8 models.
This monstrosity is powered by a 6.0-liter V12, making it the most powerful G-Wagon out there with 603 horsepower.
1966 Pontiac GTO: $67,000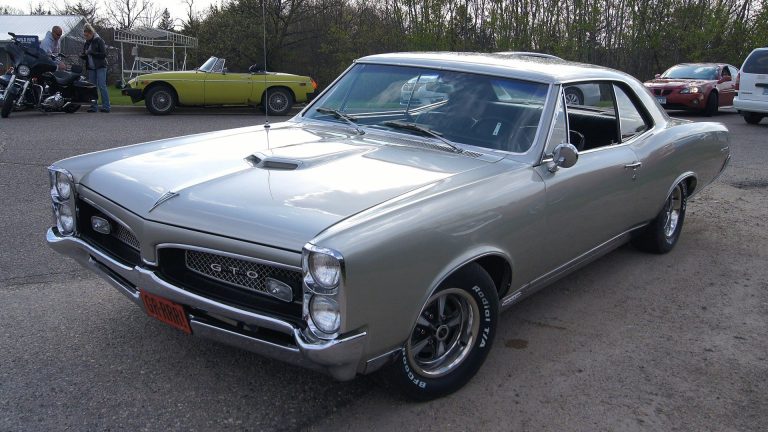 To wrap things up, here's a classic from the past – Kevin Hart's 1966′ Pontiac GTO. It's a thing of beauty in the automotive world, It's a black GTO with a red interior and is one of the longest coupe rides you can find. The old-school American design makes this $70,000 ride impressive enough, but its 6.6-liter V8 simply confirms the statement. Kevin also has a few more cars besides the ones listed so far, and you can check them all out below:
11

12

13

14

Celebrity Car Collections