When talking about the all-time best among football players, it's impossible to overlook Lionel Messi as a player that has marked an era. He's already a legend of FC Barcelona and the Argentinian national team, while he now plays for yet another big club, Paris Saint Germain.
After all those years of success and numerous trophies won, Messi has an estimated net worth of $620 million, and he naturally spent a chunk of this wealth on cars. So, this guide on Lionel Messi's car collection will give you all the answers if you've been wondering about his car fleet!
Why you can trust REREV's list of celebrity car collections: Our researchers gather data from verified news sources and social media platforms. We conduct a thorough investigation to ensure that the details about the cars, including their models and values, are accurate. Find out more about celebrity car collections research methodology..
1957 Ferrari 335 S Spider ScagliettI: $35,000,000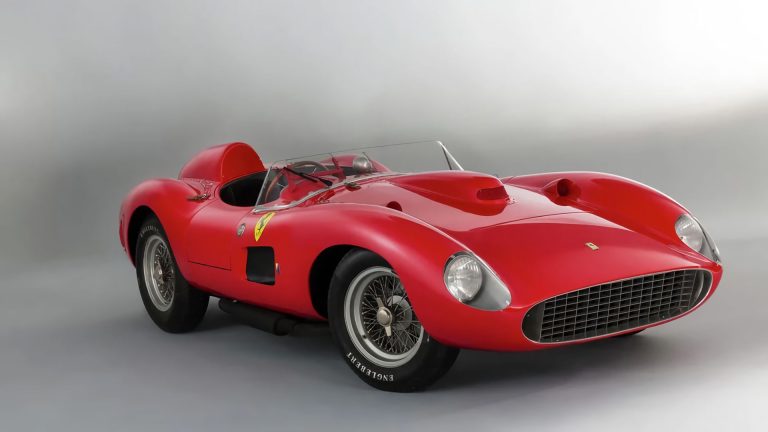 The first car on this list is one of Messi's most prized possessions – his unique and extremely rare Ferrari 335 S Spider Scaglietti. It's one of those cars that most car enthusiasts never get to see in person since only four units have ever been made. It's also one of the most sought-after Ferraris for collectors, so Messi truly owns a gem of the automotive industry.
This car is a 1957′ model and a sweet ride that comes without a roof and with a 4.0-liter V12 it's one of the rarest Ferrari models yet, so that fact speaks for itself.
2022 Pagani Zonda Tricolore: $2,000,000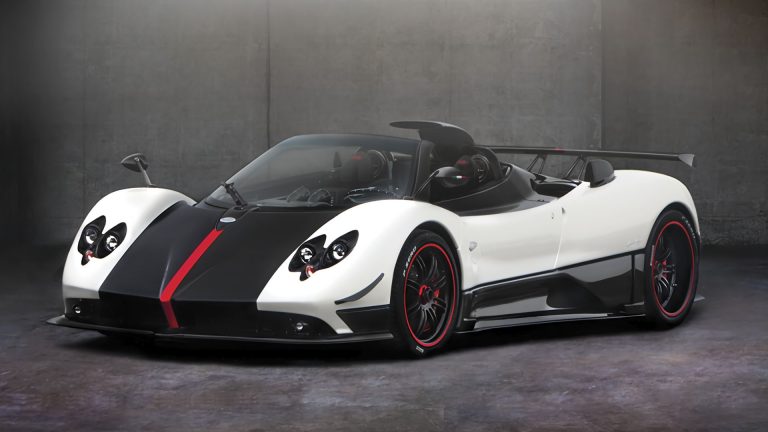 This car is yet another extremely rare and valuable possession on wheels that Messi owns. It's a Pagani Zonda Tricolore, a car that was made to celebrate the 50th anniversary of the Italian Air Force aerobatic team.
Indeed, this car has uniqueness written all over it, and just three examples of this model line have ever been produced. That's why Messi had to pay around $2 million to grab it, and it still holds on to this value even today. We suppose that there's nothing sweeter than driving in this brutal machine with a 7.3-liter V12 engine that flies from 0 to 60 in just 3.5 seconds.
2015 Mercedes SLS AMG: $350,000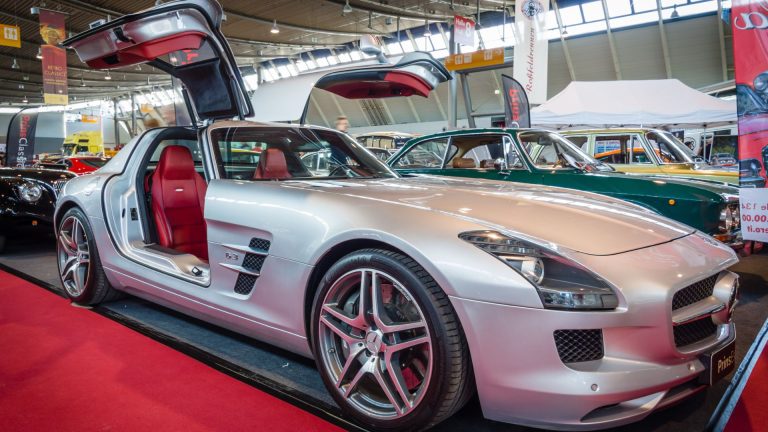 While it may not be as exotic or valuable as the previous two rides, Mercedes-Benz SLS AMG is an iconic model already. It features signature Gullwing doors and makes a genuine supercar with a 6.2-liter V8 engine with 571 horsepower and a 0 to 60 time of just 3.7 seconds. It's an admirable performance for a V8, and the car features a true sportscar coupe line.
2022 Audi R8 Spyder V10 Plus: $220,000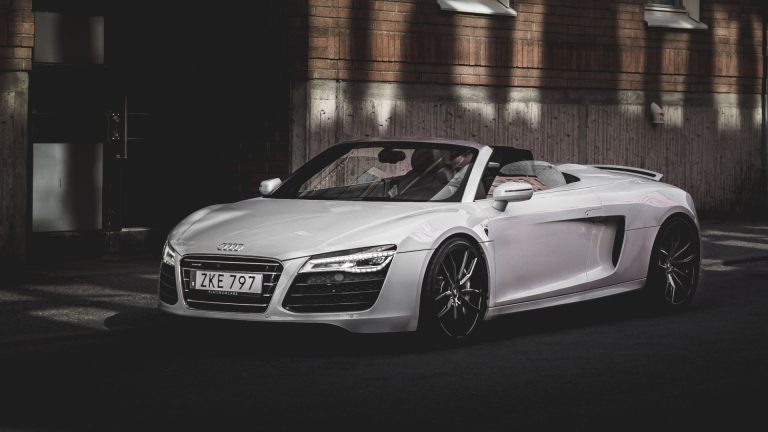 The next car on this list is a true "Need for Speed" type of machine since it's Messi's Audi R8 with a 5.2-liter V10 engine. It's not just any R8 either – it's the Spyder V10 Plus edition, and this means a faster, 3.1-second time from 0 to 60.
It also has a maximum speed of 204 mph and this trim also means it's a roadster version so Messi can enjoy feeling the breeze and get a better sound check of his mighty V10-powered beast.
2022 Range Rover Vogue: $200,000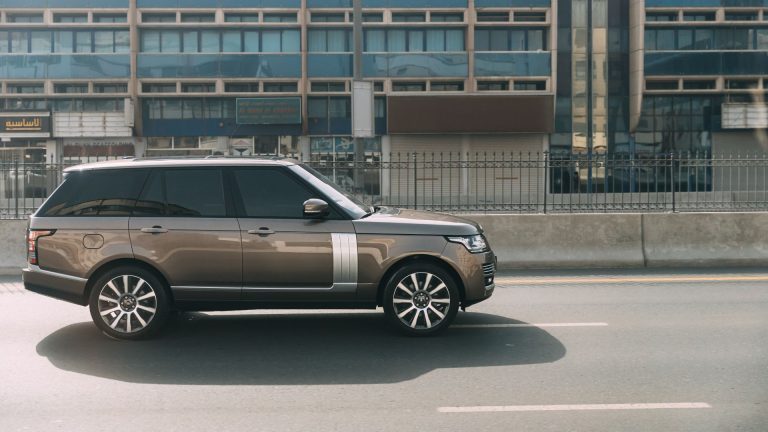 After a few exclusive and unique hypercars, we'll now take a break and introduce you to Messi's Range Rover Vogue. It's a pick that stands out from the bunch since it's a large and luxurious SUV. However, don't let yourself be fooled by the sound of it – this SUV also boasts a 5.0-liter supercharged V8 with 510 horsepower.
So, at least in terms of engine power, this large vehicle can stand on the line with the rest of Messi's powerful beasts. The price is no joke either since this version of the Range Rover is the most expensive trim and comes at a $200,000 price tag.
2009 Ferrari F430 Spyder: $180,000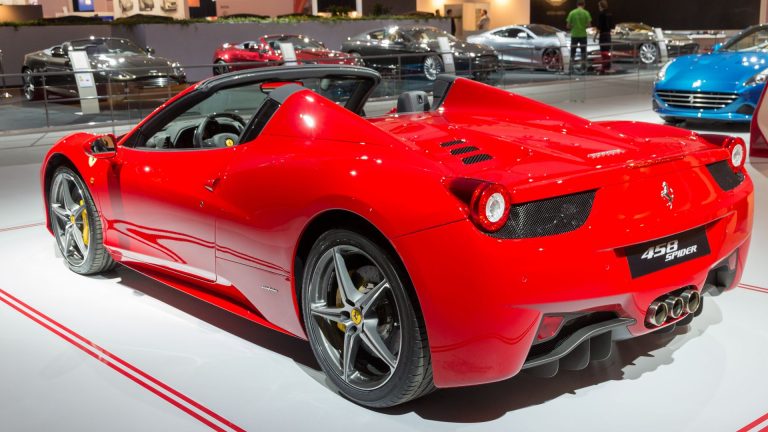 Messi surely seems to be a fan of the Prancing Horse, since he owns another Ferrari besides the exotic 335 S Spider Scaglietti. However, this one comes at a bit more modest price, since it's valued at $180,000 these days. It's a great driving machine as well, with modern features and beautiful yellow paint.
The power output is also something to talk about since the car has 502 horsepower and 350 pound-feet of torque thanks to the 4.3-liter V8 engine.
2019 Maserati Gran Turismo MC Stradale: $111,000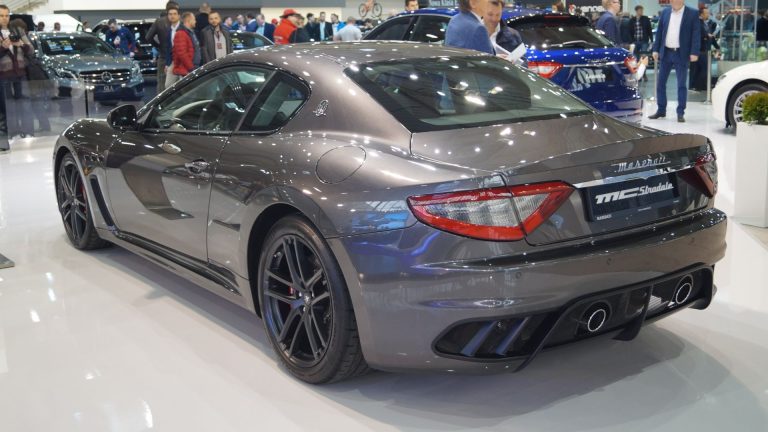 Another exotic car that Messi has been spotted in recently is his white Maserati Gran Turismo MC Stradale. It's a rare find from the Italian automotive giant, and it comes with a mighty 4.7-liter V8 with a power output of 460 horsepower.
It has a high-revving engine up to 7200 RPM, and there were just 497 units of this model ever made, making it another rare find in Messi's garage.
2022 Audi RS6: $108,000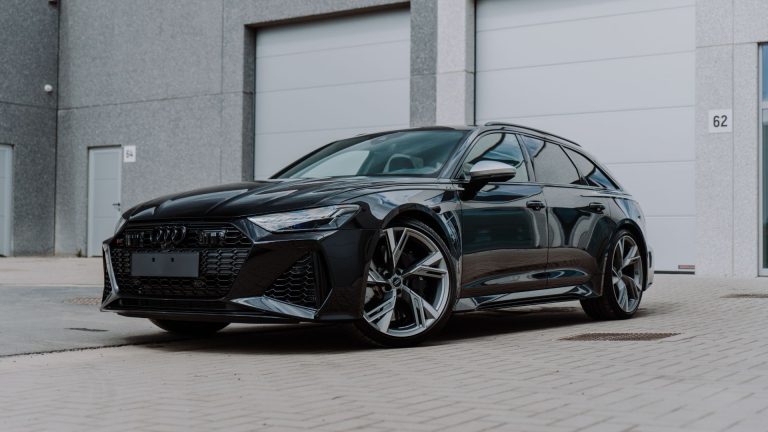 Speaking about the cars that are absolute beasts in terms of power, one of the best cars in that sense that Messi owns is his Audi RS6. It's not a car with a sportscar coupe line like some of his Ferraris or the Maserati, and it's not the most valuable car on this list either.
However, rare are the rides that are so sweet and can cope with this car's power output worth nearly 600 horsepower and 590 pound-feet of torque. The perfectly-balanced performance of this car launches this rocket vehicle from 0 to 60 in just 3.5 seconds, thanks to its 4.0-liter twin-turbo V8 with the aluminum engine block.
2022 Audi A7: $80,000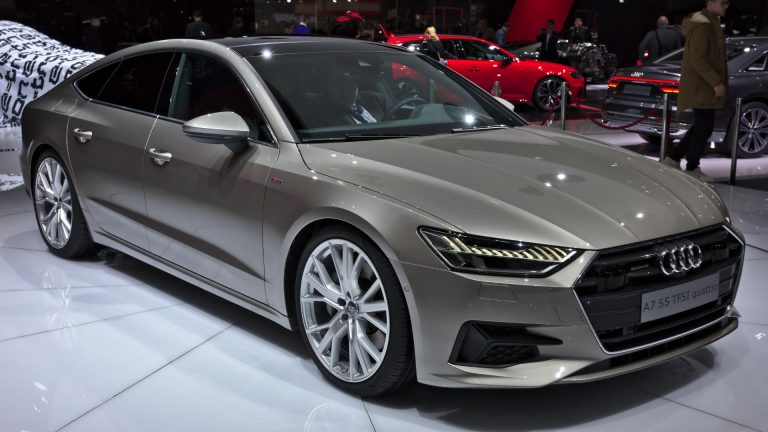 Not every car on Lionel Messi's list can be a fierce driving machine with a hefty price tag. We all need a daily ride, and Messi got a few of these through the partnership with FC Barcelona and Audi. That's why he has an Audi A7 that has a beautiful gran coupe line and all the luxury interior features you could need for driving around and to the stadium for practice.
Cadillac Escalade: $75,000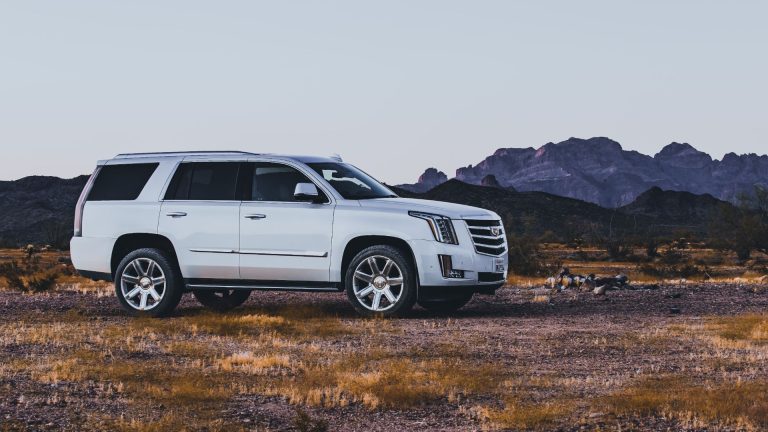 Another car that serves the daily purpose extremely well is Messi's Cadillac Escalade. It's a full-size American-style SUV that serves great giving the famous football star a bit more privacy and a way to dodge the paparazzi.
He decided to go with this 6.2-liter SUV in black color and an 8-seat trim, which is perfect for his expanding family. He also owns a few more SUVs for this purpose along with all the luxury and sporty vehicles that we've covered so far.
11

12

13

Celebrity Car Collections