Among the famous pop stars, Dua Lipa is one of the youngest to achieve such impressive fame and the chance to buy her first multi-million dollar home at the age of just 17. Some of her songs hit the top charts multiple times, and it's no wonder that she gets to invest a chunk of her fortune into her hobbies.
One of her favorite hobbies seems to be collecting cars, so we decided to take a closer look at Dua Lipa's car collection to learn more about her habits and the ways she picks her cars. By the end of this guide, you'll know a lot more about her taste in vehicles, and you may learn a few things about the singer herself, so stand by while we drop the juicy details.
Why you can trust REREV's list of celebrity car collections: Our researchers gather data from verified news sources and social media platforms. We conduct a thorough investigation to ensure that the details about the cars, including their models and values, are accurate. Find out more about celebrity car collections research methodology..
2022 Rolls-Royce Ghost: $340,000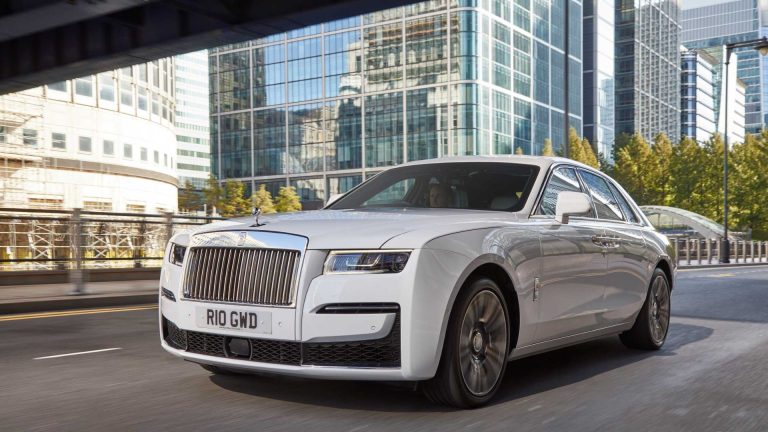 The most luxurious and extravagant car in Dua Lipa's garage is undoubtedly her Rolls-Royce Ghost. This amazing ride is not even a regular Ghost, but a Black Badge special edition with an increased engine output of 590 horses. That's pretty decent for a car that weighs nearly 6000 pounds, and the 6.75-liter twin-turbo V12 engine carries the heavy chassis pretty well.
The Black Badge edition means this car comes with improved gear ratios for more aggressive and sporty driving, better handling, and an all-wheel-drive system. Of course, there's also the darkened badge which poops up from the hood, which we think is a pretty cool feature. With all these features in mind, we have no doubt that Dua Lipa made a good choice for a flagship ride that enriches her garage.
2021 Land Rover Range Rover SVA: $180,000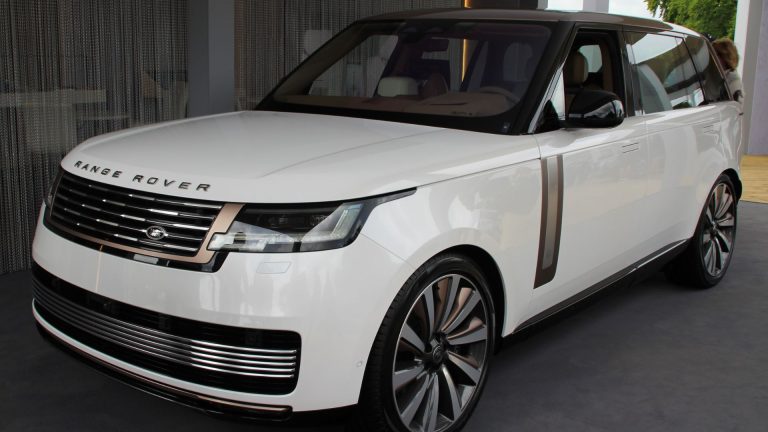 While the next car we'll discuss isn't an impressive luxury sedan, it's surely one of the best premium SUVs that money can buy. Of course, for Dua Lipa, the budget is not a problem and she decided to go with the Range Rover SVA – the top trim level for Land Rover's most beloved recent model.
The Autobiography model includes high-end premium features which are only available for this trim of the car. This includes the luxurious perforated Windsor leather seats, seats adjustable in more than 10 ways through an electric power adjustment button, heated and cooled seats, and an aluminum polished finish. So, it gets all the fancy additions necessary for Dua Lipa to sit back and enjoy the ride.
2021 Porsche Taycan: $160,000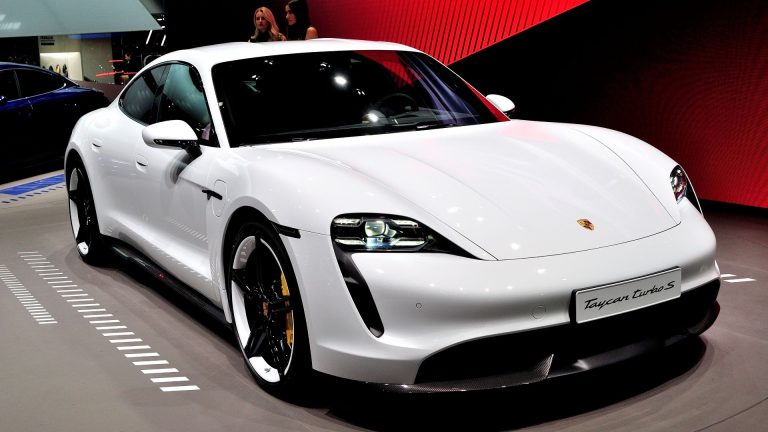 While Dua Lipa owns some remarkable luxury rides, we know that hardcore petrolheads among you will want to know more about her sportscars. So, it's a feast for our eyes to see that she owns one of the best high-performance Porsche cars released in recent years.
The Taycan is actually an electric sportscar, so it doesn't exactly carry on the legacy of the 911 and the Carrera GT. However, it's pretty fast and powerful thanks to the powerful rear electric motor with 470 horsepower and a specially engineered steering system that increases driving engagement. Dua Lipa owns a beautiful dark gray Taycan which is also surprisingly usable for highway cruising, making it a versatile vehicle in her garage.
2020 Mercedes-Benz G550: $100,000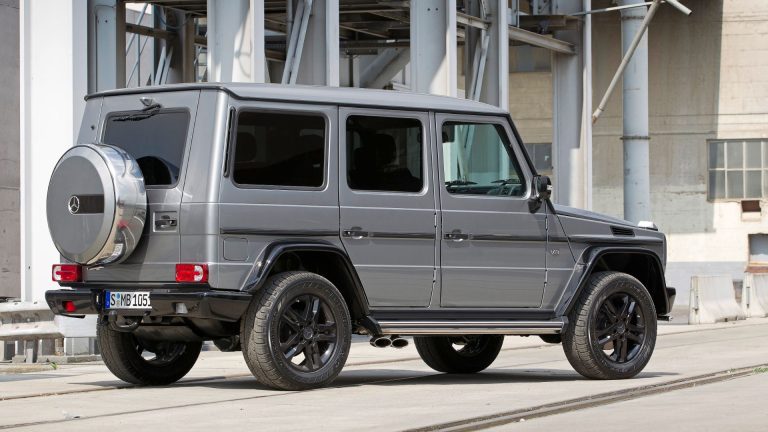 Like pretty much every celebrity of her status, Dua Lipa simply had to get her hands on one of the most remarkable Mercedes-Benz rides in the history of the brand – the Mercedes-Benz G-Class. She decided to get a G550, the version with a twin-turbo 4.0-liter V8 engine under the hood with 416 horsepower.
It may not be as impressive as the G63 AMG, but it's nonetheless a magnificent ride with a design that stands the test of time and seems amazing in the G550 trim.
2021 Jaguar F-Type: $90,000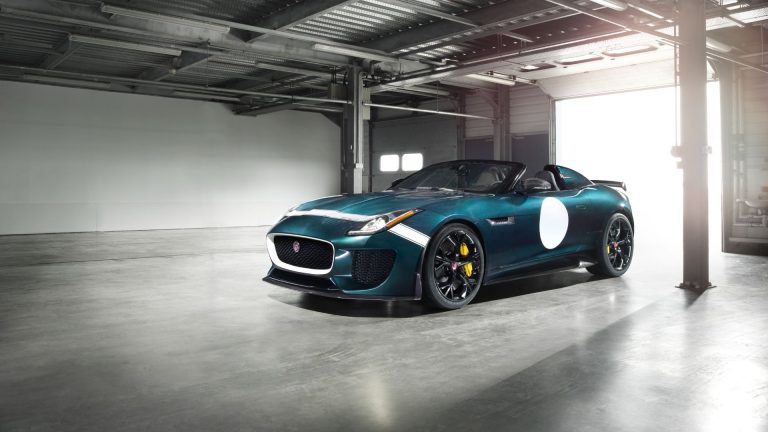 Dua Lipa partnered with the Jaguar car brand for a sponsorship deal and it's no wonder that she owns a few Jags in her garage. The first one is probably the most impressive sports car on this list since it's the F-Type model with a supercharged 5.0-liter V8 engine under the hood.
The engine puts out 570 horsepower and it ensures that the car does a 0 to 60 lap in just 3.5 seconds. It's also a rear-wheel drive car, making it a fun and engaging car with a genuine sportscar DNA, so we have to give Dua Lipa our regards for this choice.
2022 Jaguar I-Pace: $80,000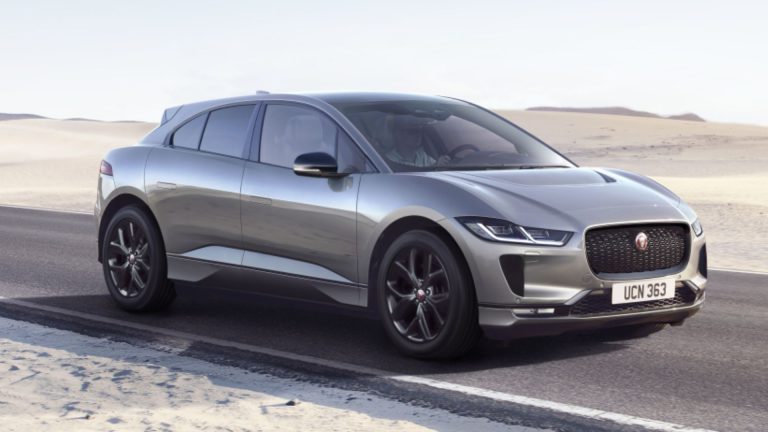 We've been through a diverse selection of cars so far and Dua Lipa surely enjoys keeping her car collection spread out in terms of car types and performances. As we already mentioned the electric Porsche Taycan, we have a different kind of electric ride for Dua Lipa's next car – the Jaguar I-Pace. It's the second Jag on our list, and petrolheads may not enjoy this one as much as the supercharged V8 monster that's the F-Type.
However, the I-Pace is a coupe-style crossover with an electric powerplant capable of producing 320 horsepower and 512 pound-feet of torque thanks to two electric motors powering the car. It's a nice everyday ride considering the eco-friendly aspect and decent range of up to 290 miles on a single charge.
2021 BMW 5 Series: $55,000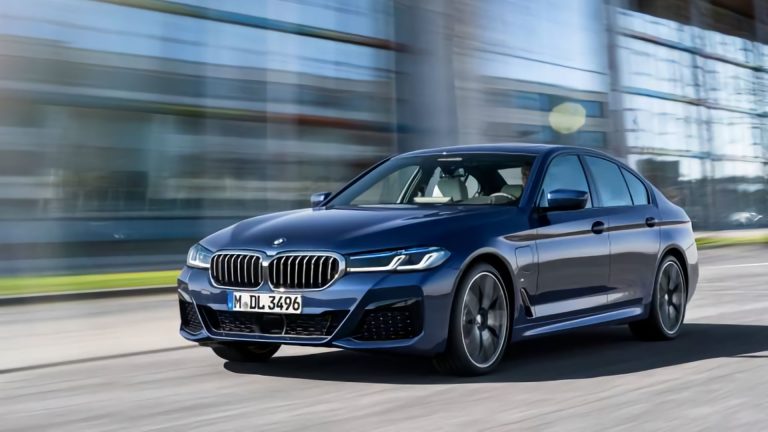 It's been quite a ride going through Dua Lipa's amazing cars and it's only fair if we end things with a premium executive sedan – the BMW 5 Series. Her Bimmer is equipped with a 2.0-liter turbocharged diesel engine with 205 horsepower and high torque output.
The interior of this car is filled with premium features and modern technology including leather and aluminum materials. It's not as impressive as some other rides stacked in her garage, but we think it makes a perfect car for everyday driving and the end of the line of our investigation into the cars from her garage.
Celebrity Car Collections