Are electric cars worth it? — pros and cons explained
Delve into the benefits of investing in electric cars.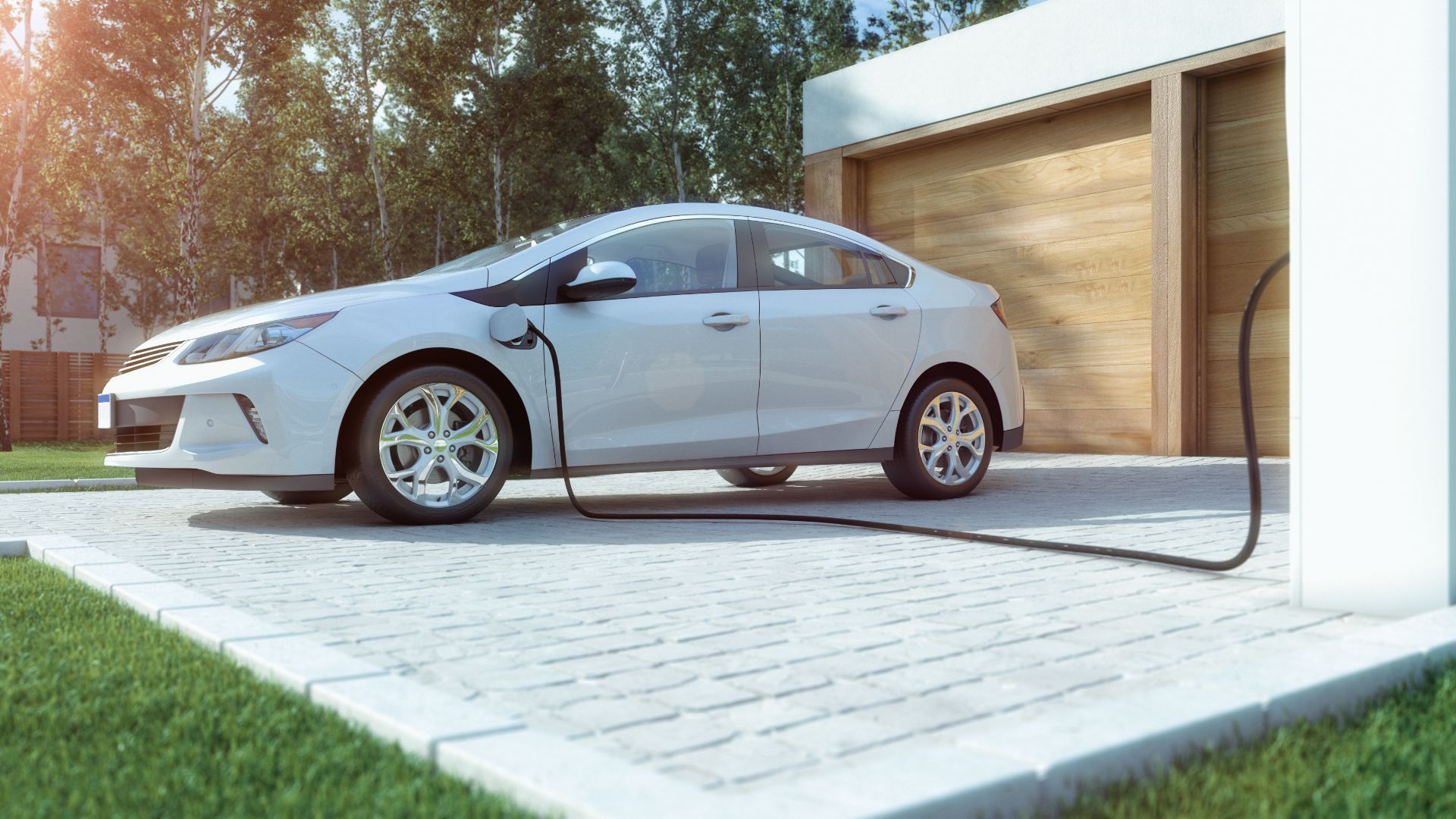 In recent years, electric vehicles have gotten increasingly popular. Even the old-school petrolheads are simply wondering about what's special about EVs and whether they make a good investment. While the maintenance costs could be lower, and the fuel savings impact their efficiency significantly, it's not all sunshine and rainbows.
So, the real question here is – are electric cars worth it? Yes, electric cars are worth it considering the average lifespan, driving and maintenance costs, and additional expenses you might encounter. Still, it all depends on your perception, so let's see if we can break down the matter through the pros and cons of owning an EV.
About electric cars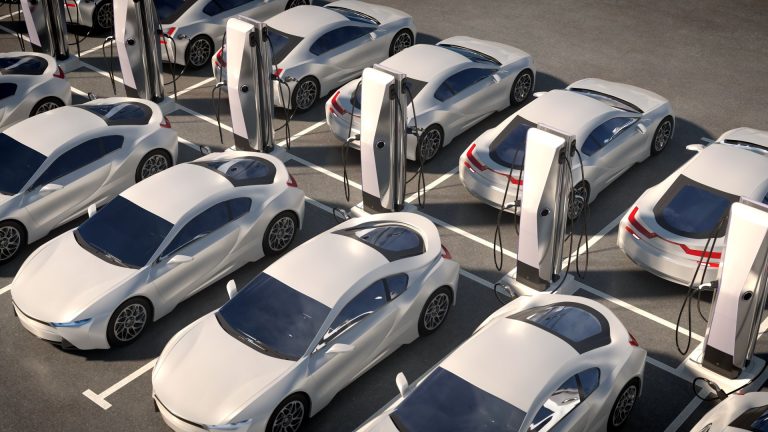 First, you must be aware of the meaning of electric cars and how they work. While a regular car runs on an internal combustion engine that requires fuel, electric cars only use the power of an electric battery for propulsion.
Of course, you might also have heard about the benefits of hybrid cars which use both electric power and an internal combustion engine. However, with an EV, you'll solely be relying on the electric motor or a battery that powers the wheels, so there's no sign of an internal combustion engine.
What's the result of this technology, you might wonder? Well, you get a more eco-friendly driving solution since there are no harmful exhaust gasses and you also don't have to bother worrying about fuel consumption.
However, the electric battery of an EV also has to be powered like you would be refilling the fuel tank of an internal combustion engine car. So, it takes some external charging power to restore the electric power of the battery and replenish the mileage you can pass without charging again. Not all electric cars are the same, though, so they vary in power output and range, as well as some other features.
Starting cost of an EV compared to a regular car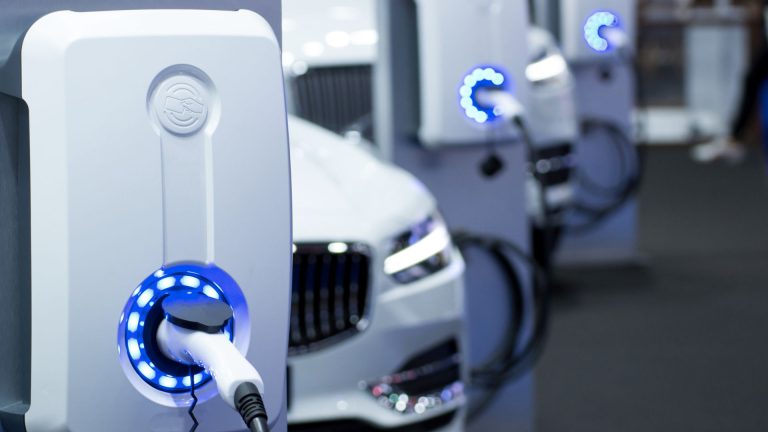 We get your concern – the first thing you'll want to know when wondering if EV's are worth it is how much you'll have to pay for one upfront. An average price of an electric car in the US in 2022 was in the range of $60,000 and $65,000.
On the other hand, the average price of a car powered by an internal combustion engine in the same period was $48,000 and you could get a luxury gas-powered car for the price of an average electric car. However, you have to count on one extra cost to owning a new car powered by the internal combustion engine – gas price. That's why many drivers wonder about the hidden costs of electric cars and whether the fuel-saving makes a real difference.
With the increasing price of fuel, you can save up in the long run by deciding to go with an electric car that might seem like a more pricey option at first. To say the least, the minimum price for a new electric car in 2022 was $27,000 for models like KIA EV6. For comparison purposes, the minimum cost of a regular gas-powered car in the same period was between $20,500 and $22,000 for models like Nissan Sentra or Subaru Legacy, so the price gap isn't as high as it seems.
Gas costs vs electric car charging costs
One of the best ways to decide whether buying an electric car is a smart move these days is to put everything on paper. Naturally, one of the biggest costs of running a gas-powered car is fuel. According to research done by the US National Highway Traffic Safety Administration, an average driver spends around $2000 to $4000 on fuel every year.
It might sound like much, but if you drive at least 15,000 miles per year, that's the least you can expect to pay just for fuel. On the other hand, we've heard a fair share of rumors that electric cars are much more affordable in terms of fuel savings and the cost of recharging the battery. Still, is it true?
Well, if you are using a level 3 charger, it might take from $10 to $30 to recharge a car battery at a public charging station. However, there are plenty of factors involved here – it depends on the battery type, range, and the type of charger. Overall, assuming that an average electric car has an autonomy of around 200 miles on a charge, you can still save up when compared to refilling the gas tank or a regular car.
Also, it's possible to install a charger in your home garage, and only requires installation costs and around $500 on average to charge the battery per year. So, depending on the type of charger required and your car in specific, you can significantly save up by driving an electric car.
Battery lifespan and maintenance
Another important factor when deciding if electric cars are worth it is the lifespan of the battery. While it costs less to drive an electric car when compared to a regular car, what about the potential battery replacement cost? Well, most manufacturers like Toyota and Tesla state that batteries can last from 10 years to 20 years.
Some brands like Toyota also offer improved warranty deals that spread to 10 years on the battery or up to 150,000 miles. So, if you get an electric car, you won't have to think about the battery replacement cost anytime soon. If the time comes after the warranty expires, a replacement battery could cost you from $4000 to $10,000 and possibly even more.
While an internal combustion engine could last those 10 years at the same time, engine rebuild price costs significantly less, from $2000 to $5000 for most cars.
As for maintenance, electric cars are more convenient in terms of annual maintenance costs, but they still require frequent inspections like gas-powered cars.
The expected range of an electric car
If you are considering buying an electric car, one question you'll surely be asking is – how far can electric cars go on one charge? Well, electric cars these days have an average autonomy of 200 miles on a single charge. Of course, the expected range varies on battery type and the specific vehicle, and the differences are quite notable.
From a 110-mile estimated range of a Mini Cooper SE to the 450-mile Mercedes EQS and even Lucid Air with over 500 miles of range, you can go for one option or another.
The difference in the driving sensation
Without an internal combustion engine and its components, an electric vehicle needs less space in the hood section. So, it also has a lighter construction and a lower center of gravity which adds up to a different driving sensation.
There's also the possibility to add a sound that resembles the one of a gas-powered engine, although many car guys have discouraged this option. Either way, you'll get a more quiet and smoother ride with an electric vehicle, and some high-performing EVs are even faster than sportscars.
On top of that, you'll be doing the environment a favor and it mostly depends on the driver's will to adjust to an electric car and its differences when compared to an ICE car.
Our take
Overall, if you are wondering "are electric cars worth it" this guide can help solve the matter with some important facts. According to credible sources like Forbes, you can save up to $2500 per year by driving an electric car, but the higher price of EVs, when compared to gas-powered cars, can prevent some drivers from switching to electric.
The bottom line is – If you can find a quality warranty package and a convenient price, owning an electric vehicle is surely worth it in a long run.
Is buying an electric car worth it?
Buying an electric car is worth it considering lower maintenance costs and savings on fuel, but the price difference makes the benefits show up only after a few years of ownership.
What are the downsides of electric cars?
The main downsides of electric cars include their limited range on a charge and higher upfront prices for a new vehicle.
Do electric cars really save money?
Yes, electric cars save money in terms of recharging price vs fuel price, and maintenance cost, especially if you install your charger.
How many years does an electric car last?
An electric car could last as much as a regular car, with an estimated battery lifespan of 10 years to 20 years.