Toyota Prius years to avoid — most common problems
Know which Toyota Prius models to steer clear of.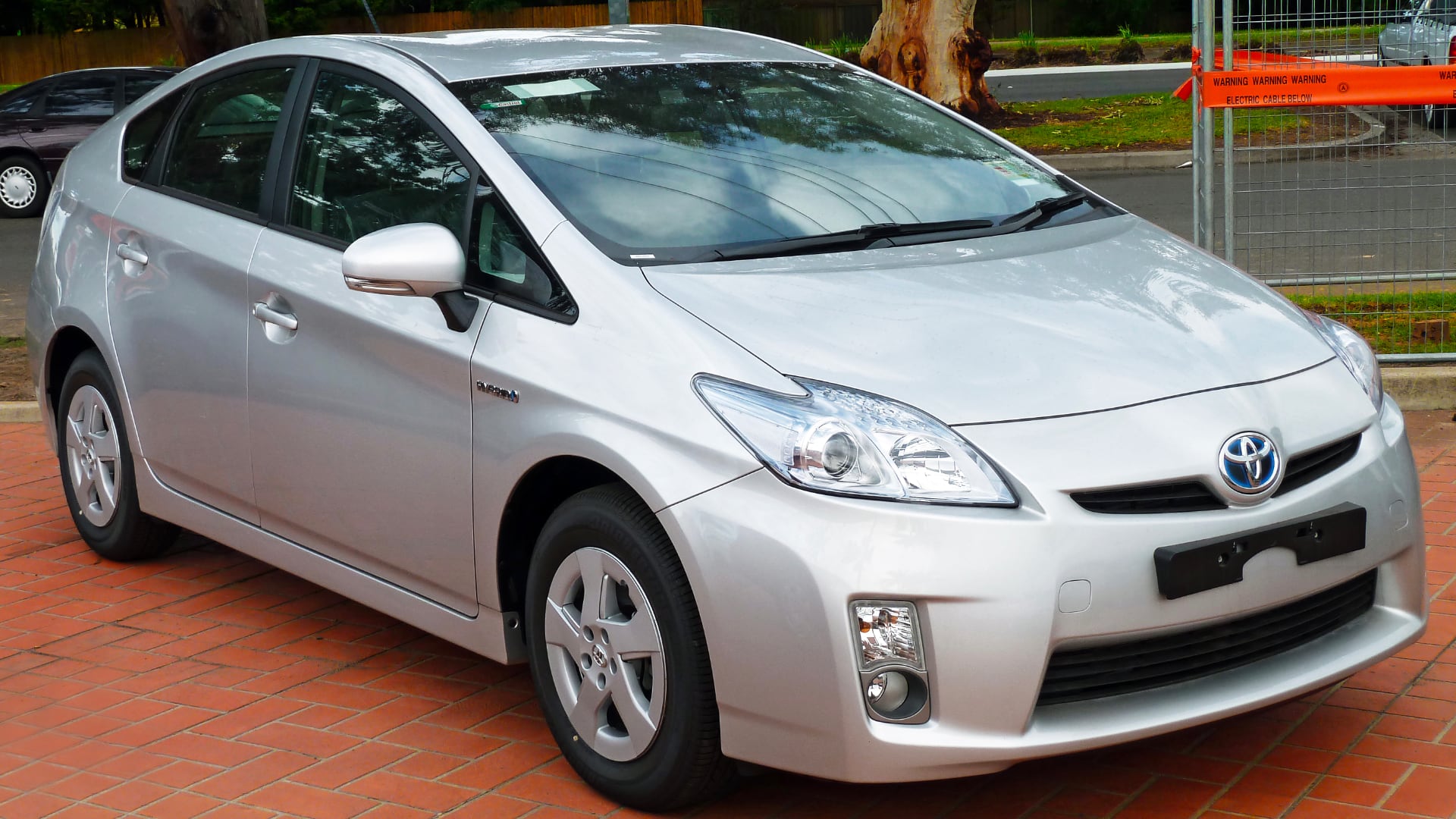 The Toyota Prius is an excellent choice if you're looking for a dependable electric vehicle. Toyota's Prius introduced the concept of battery-assisted cars, also known as hybrid cars, and has been manufactured and sold by Toyota since 1997.
The Toyota Prius is one of the most popular hybrid cars in the world and has been a pioneer in the field of hybrid vehicles for more than two decades. The Prius has received numerous accolades for its efficiency, environmental friendliness, and low operating costs. It has had its share of successes but has also had some less-than-successful years. As a result, we will discuss which Prius years to avoid in this article.
Why you can trust REREV's advice on which car model years to avoid: Our car experts look at official data, ask real drivers what they think, and talk to experienced mechanics to make sure our list is useful. This reliable info can make buying a car easier for you. Want to know how we do it? Find out more about our research methodology.
Most common Toyota Prius problems
The Toyota Prius is a dependable electric vehicle, but it still has many issues.
Numerous reliable Toyota Prius models are available for you to look at, but there are almost as many unreliable models with various issues. The most common concerns here are with the engine and the lighting, which may ruin your driving experience and, in some circumstances, put you in danger. The top problems for different model years are listed below:
Engine problems
One of the most often reported issues with the 2010 Toyota Prius is engine issues. Some owners claim that a wide range of engine-related problems, including symptoms of a blown head gasket, stalling, overheating, and hesitancy, have occurred with their cars.
Toyota had issued recalls for this model year to remedy some engine issues. It's advisable to seek the advice of a qualified mechanic to thoroughly check these problems and receive a proper diagnosis.
Excessive oil consumption
Many 2011 Toyota Prius models have issues related to high oil consumption, according to some owners of this model year's Prius. Engine oil would be used up at about 1 quart per 1,000 miles in affected automobiles. To keep their oil warning light off, some owners had to fill off their engine oil every other week. To avoid significant engine damage, drivers have to pay close attention to the oil levels in their vehicles.
Some owners were required to replace their leaking timing cover gaskets to fix this problem. Others weren't as fortunate and had to have their cars' engines replaced.
Crack-prone windshield
One of the most common 2016 Toyota Prius issues is windshield cracking. Some owners claim that the crack in the front windshield spreads quickly. According to reports, even the smallest stone has the potential to break the windshield's surface by up to two-thirds.
The problem appears to be a design defect. However, some owners had to change their windshields to fix this issue.
Faulty headlights
Many 2008 Toyota Prius owners have reported issues with their car's headlights, which may go out while driving. Turning them off and back on may help, but only for a few minutes. In some cases, both headlights would go out at the same time. This is mostly associated with Prius cars with halogen headlights before Toyota started using different types of headlights.
In some cases, more than simply replacing the headlight bulbs was needed to resolve the issue. Others had to replace the headlight assembly to correct the problem.
Inaccurate Fuel Gauge Reading
Many 2006 Toyota Prius owners have complained about issues with their fuel gauge, which provided inconsistent and erroneous readings. The affected vehicles' owners would realize their fuel levels would remain low despite filling up their tanks and dropping considerably more quickly than the odometer indicated.
The fuel gauge on the car might need to be recalibrated to fix this issue.
Interior accessories problems
Owners of the 2007 Toyota Prius report that some vehicles frequently experience issues with the cruise control, warning system, backup camera, and dashboard display.
The most typical of these interior accessory faults is a dashboard display issue. Some motorists claim that their dashboard display would abruptly go out, leaving them without the ability to see their speed, odometer, and fuel gauges. Their cars wouldn't lock up, and their engines wouldn't shut down.
These issues resulted from a defective battery, which needed to be changed, as many who took their cars to the shop learned.
However, this problem can be covered by the warranty on your automobile even though there haven't been any recalls to fix it.
Which Toyota Prius years to avoid?
Terrible years and models will inevitably appear regardless of how crucial Prius has been to the green revolution.
Here are the Toyota Prius years you should avoid like a plague:
Second-generation Prius (2005-2009 model years)
Several owners reported that even after replacing the bulbs, the headlights still fail to work consistently.
Some owners even reported that their lamps began to flicker in the middle of a drive, resulting in a dangerous driving experience.
The Toyota Prius 2006 and 2007 had serious headlight issues, with some reports claiming that the headlight and tail light bulbs prematurely burned out.
It was deemed a clear safety issue because it would reduce the driver's visibility, especially at night.
Owners stated that this was a safety and legal issue because cars cannot be driven with broken headlights.
The 2008 Toyota Prius experienced several technical problems, but most complaints were about faulty headlights that would flicker or go off.
According to one of the owners' reports, the Prius failed to show speedometer readings, fuel gauge readings, headlight indicators, caution indicators, and other status updates available on the gauge cluster, making every journey risky and unpredictable.
Due to a broken brake actuator, the 2009 Toyota Prius experienced brake problems that resulted in uneven or ineffective braking, which in turn caused safety problems and poor fuel economy ratings.
Third-generation Prius (2010-2014 model years)
The 2010 Prius is statistically the poorest Prius model year to date. The brakes' persistent inability to engage was considered the worst mechanical problem and a serious safety concern.
The service brakes, electrical system, and external lights were three key areas where the 2011 Toyota Prius experienced issues. Standard brakes have reportedly failed to deploy while a vehicle is moving, increasing the risk of an accident.
The 2012 Toyota Prius had a lot of problems at the time. According to multiple reports, applying the brakes while driving caused the car to vibrate a lot and some warning lights to illuminate.
The 2013 Prius engine had various issues. Numerous owners complained that their engines were stalling or performing poorly. Several problems led to it, including a malfunctioning fuel pump, an air intake leak, and an engine that misfired. Due to these problems, many owners experienced diminished performance and decreased fuel efficiency.
The Toyota Prius has long been renowned for its outstanding dependability. However, the Prius had a significant drop in its dependability ratings in 2014 due to several problems, including a limited lifespan for many of its parts and components and a high frequency of repairs.
Best Toyota Prius years
Toyota's biggest innovation to date is the Prius. While it isn't as dominant in the hybrid automobile industry as it once was, it still holds a significant portion of the market.
Such a vehicle has an impression that cannot be forgotten. The Toyota Prius is the model for all hybrid cars produced.
The Toyota Prius is available in a wide range of year models and has been in production for over 20 years. If you can get your hands on one of the better models, you should enjoy outstanding fuel economy, a lengthy battery life cycle, and dependability for many years. Although many year models won't, many will reliably meet these standards. These are the Toyota Prius models by year that we advise.
2000 Toyota Prius
2001 Toyota Prius
2002 Toyota Prius
2003 Toyota Prius
2004 Toyota Prius
2015 Toyota Prius
2017 Toyota Prius
2018 Toyota Prius
2019 Toyota Prius
2020 Toyota Prius
Even though they are a little older, the Prius model years from 2000, 2001, 2002, and 2003 are excellent choices. These have received nearly no complaints, which is virtually unheard of for a car of this caliber. The complaints were also mild and, on average, didn't start until after 100,000 miles.
The 2004 Prius has a few dozen complaints, but these are rare compared to earlier versions and were mainly minor flaws that appeared late in the car's life.
Toyota Priuses from the most recent model years, including 2017, 2018, 2019, and 2020, are similarly safe to purchase and have had very few problems reported. On the other hand, the 2017 and 2018 models have various issues that started occurring after only 10,000 miles and require an average repair cost of $2,000. Because these models' faults are uncommon and of low severity, we strongly recommend them.
Is Toyota Prius worth buying?
Toyota Prius is a parallel hybrid vehicle that offers an environmentally friendly option when selecting a car. Hybrids like the Prius also save money at the gas pump. Unlike some other types of hybrids, Toyota designed the Prius with the gasoline engine and electric motor separate from one another. Because the Toyota Prius can detect how much power you require, it can seamlessly switch between both modes.
The Toyota Prius model is well-built to meet all of your driving requirements. However, it would help if you inquired about the Prius years to avoid in order to get the most bang for your buck. We have, however, extensively discussed the Prius years to avoid so that you can make an informed decision.
Which year is the most reliable Prius?
The most reliable Toyota Prius model year is not limited to a singular model year, and the best Prius years are 2022, 2021, 2020, 2019, 2018, 2017, 2015, and 2003.
What Prius to stay away from?
The 2010 and 2011 Prius models are the most problematic Prius you should avoid.u003cbru003eu003cbru003eAlthough the 2010 Toyota Prius has the most overall complaints, the 2011 model year is also considered the worst due to repair costs and lower mileage malfunctions.
Which Prius version is best?
The Toyota Prius L Eco is the best Prius version. The current fourth-generation Prius comes in at least eight trim levels, but the Toyota Prius L Eco outperforms the rest in fuel economy.