Are alloy wheels aluminum? — explained
Clarify whether alloy wheels are made of aluminum.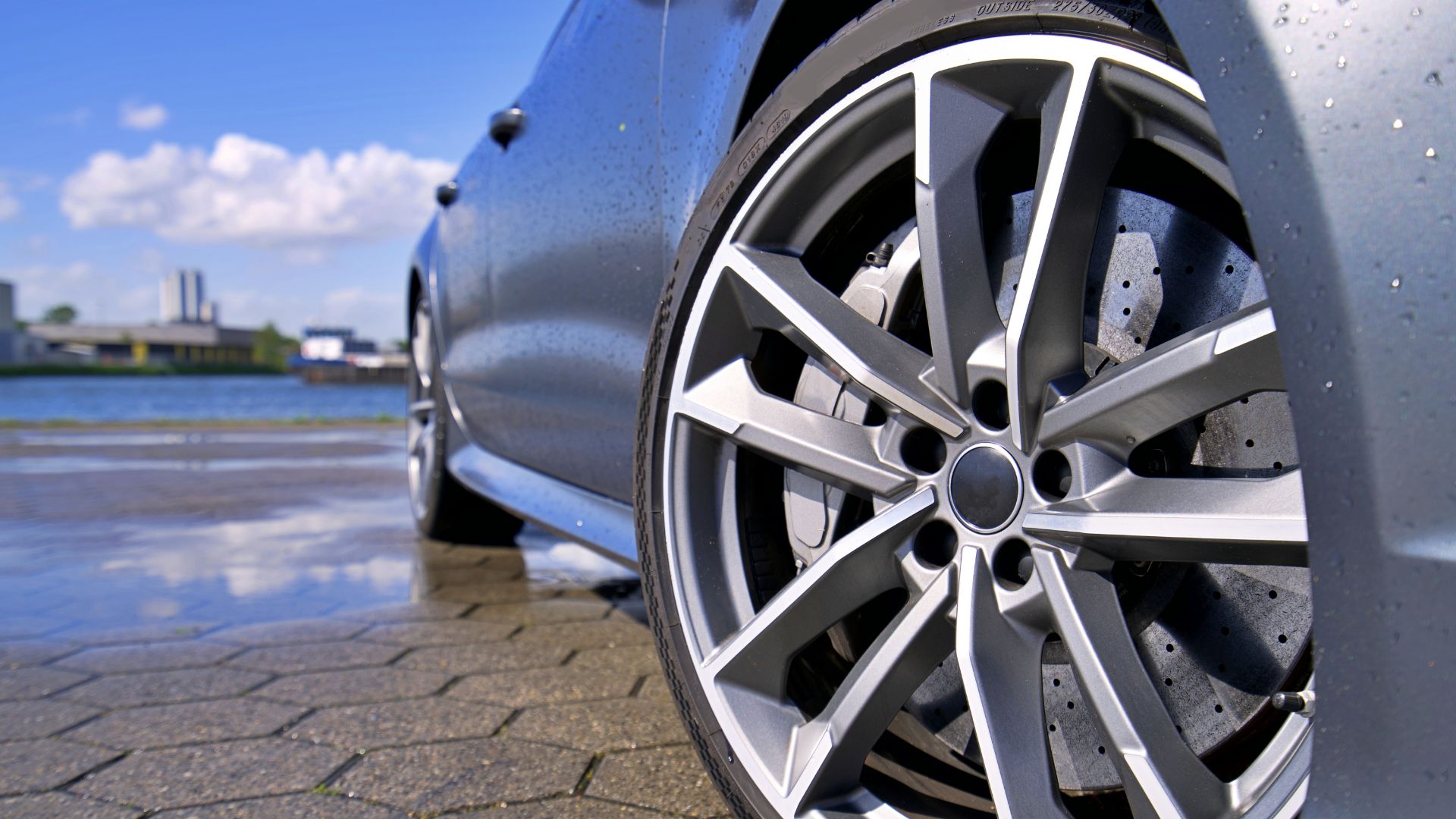 Besides being seen as a decorative feature sometimes, most drivers need help understanding the significance of the wheel in a car. The wheels are so crucial that manufacturers put serious considerations into the kind of material they use to ensure there are no slip-ups in a car's operation. Wheels must be lightweight, strong, and resistant to heat; alloy wheels provide these qualities.
Alloy wheels are a combination of two or more light metals. Considering the properties and reputation aluminum has as a metal in the manufacturing world, we cannot help but ask: are alloy wheels aluminum?
Alloy wheels can either be aluminum, magnesium or both. This article explains why aluminum is a preferred ingredient for an alloy wheel, with tips on keeping it running at its absolute best.
What are alloy wheels?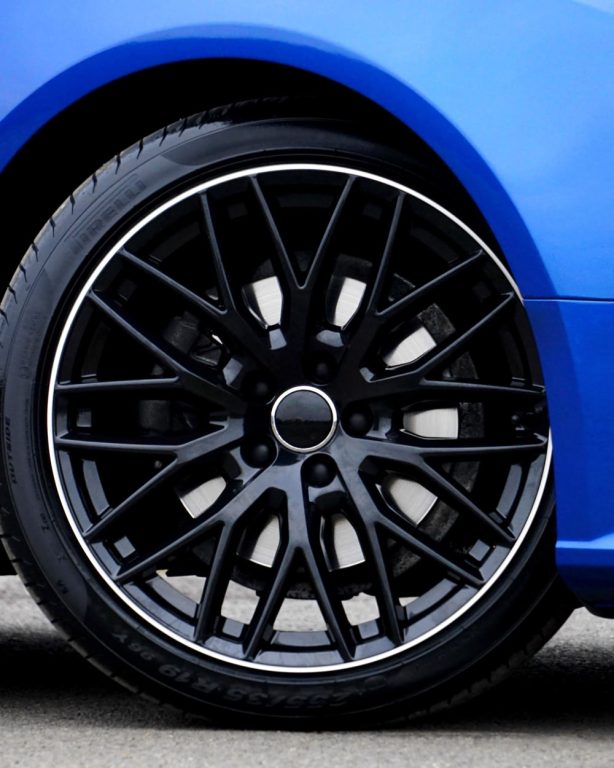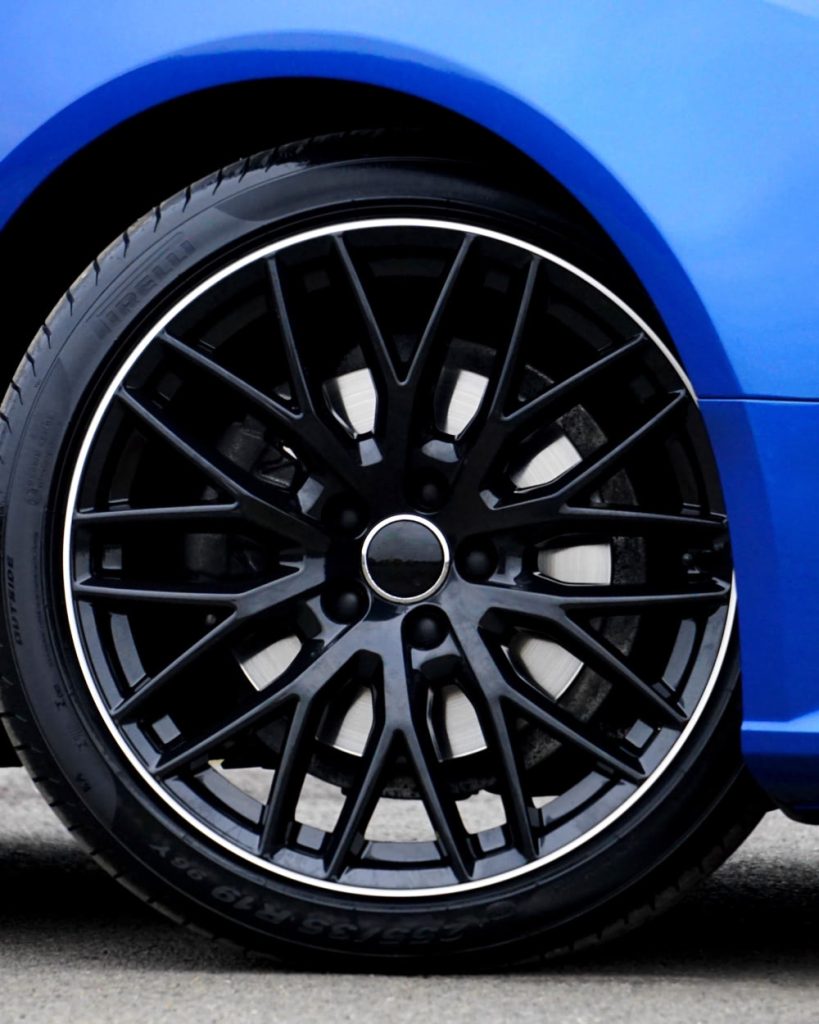 The term "alloy wheels" describes a wheel that is a mixture of metals, mainly aluminum and magnesium. The wheels are primarily created through forging or casting and are in great demand due to their lighter weight.
Forged alloy wheels are more durable than cast ones. But the feature alloy wheels have that makes it the favorite of manufacturers and drivers alike is its flexibility. It is flexible enough for most manufacturing methods, allowing companies to create unique and complex designs, attracting drivers with their creativity at the wheel.
However, alloy wheels are more expensive to produce than steel wheels, which is why most manufacturers use the steel wheel for their vehicles, and an alloy wheel is mostly an aftermarket option. You can only get them factory installed on certain sports cars, high-end luxury vehicles and unique advanced trims of compact, sub-compact, and budget vehicles. That's why you can also determine the trim of your car based on the factory-set wheels.
What are the benefits of alloy wheels?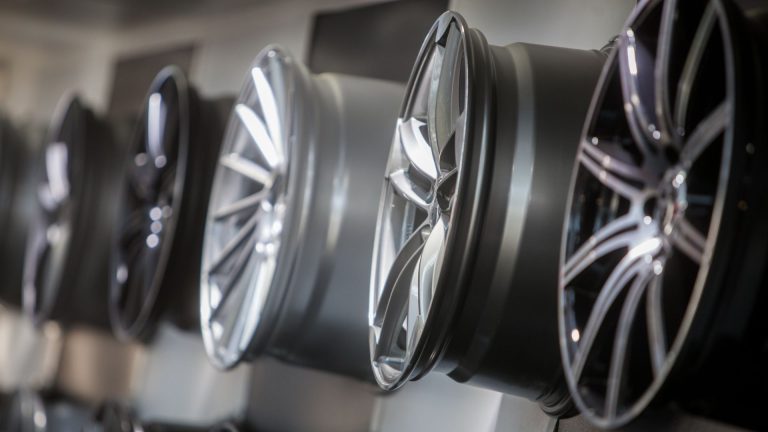 The alloy wheel's material composition gives it many advantages over the other types of wheels available. Some of these benefits are:
Pleasing aesthetics
Manufacturers can widely manipulate alloy wheels to attain particular patterns and intricate designs that are pretty impossible and impractical on other wheel types. They take full advantage of this opportunity to showcase their expertise in creativity and genuineness by making the designs on their alloy wheels unique.
Much effort is put into the appearance of the alloy wheel as that is their main selling point as popular aftermarket commodities. Also, drivers seeking custom designs on their wheels would get a set of alloy wheels as they are their best option for getting the look and feel they desire.
Resistance to corrosion
Alloy steel has the most resistance to corrosion and rust compared with other wheels available. The material and production method make them not only good-looking but also durable.
Their durability is another selling point for manufacturers, as most drivers would pay for something to look pretty and practical.
Improved performance
For the alloy wheel, it is not all about the looks. Having alloy wheels on your vehicle will improve your vehicle's performance due to their lighter weight.
Alloy wheels give better steering and handling as they do not pose an extra burden on the tires. They also encourage better accelerating, braking and fuel economy.
Besides improving ride performance, they also help limit wear and tear on other vehicle components like the suspension, engine and transmission since they significantly reduce the drag the car experiences.
Furthermore, alloy wheels allow for better heat conduction and dissipation. They leave the tires cooler and reduce the chances of your tires suffering from premature wear.
Are alloy wheels worth it?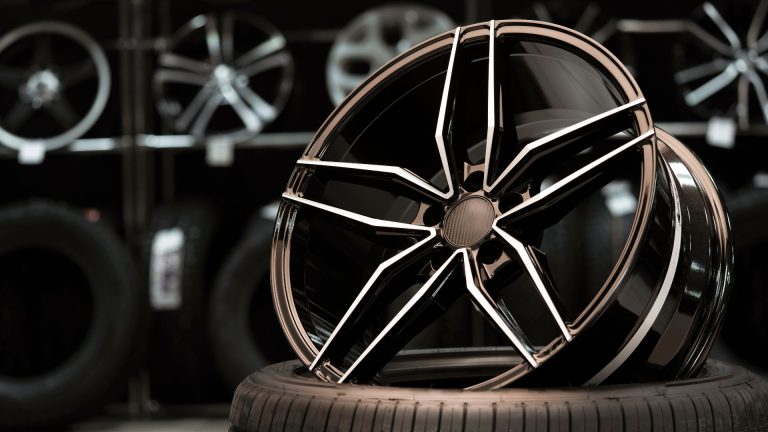 Alloy wheels have enticing advantages, but as with most automobile products, you must weigh the disadvantages and advantages before concluding their value.
The light weight of the alloy wheel that gives it its many advantages is the same factor that weighs it down. For instance, alloy wheels are not as rugged as other wheels, especially steel. They are prone to cracks and bend upon impact, which can be fatal if you drive at high speeds.
Moreover, repairing alloy steel is a complex and expensive procedure. The cost of acquiring and maintaining the wheel could be enough to put some drivers off the idea. Still, the improved performance and fuel economy are worthy rewards for the extra money.
For that reason, alloy wheels are worth it. And if you are a careful and observant driver, they might save you a good deal of money in the long run.
Why is aluminum in alloy wheels?
aluminum is a pretty lightweight metal with a silvery-white appearance. It is soft and easy to manipulate. It is also highly resistant to corrosion.
As a testament to its versatility, manufacturers use aluminum in many applications ranging from the simplest household appliance to heavy industrial devices. For alloy wheels, aluminum provides more strength, a better cosmetic appearance and heat conduction.
How do I know if my rim is aluminum?
Except you have experience or knowledge about metals, you may need help to quickly tell an aluminum rim apart from others. One of the simplest ways to know if your rim is aluminum or not is to test it against the NOVA bike light using the following steps:
Get a magnet
Place the magnet between the two spokes on the part of the rim, turning towards the wheel's middle.
If the magnet sits on your reel, it is definitely made of steel. If it falls down your rim, it is made of aluminum, as aluminum does not have enough force to keep the magnet where you placed it.
While taking the test, avoid doing it on the sides of the rim, as it would give you a false reading since the spoke rivets are often steel.
If you do not have a magnet ready, you can somewhat distinguish between an alloy wheel and other kinds of wheels by their appearance. Alloy wheels always have a complex and more sophisticated finishing in their appearance. They also have a better shine. You may also have to measure the rim size if you wish to fit custom alloy wheels on your car.
Are alloy wheels and aluminum wheels the same thing?
"Alloy wheels" is the generally used term for aluminum wheels. They are not different and are mostly made from aluminum and nickel.
Is pure aluminum used to produce wheels?
Pure aluminum has many outstanding properties, but it needs to be stronger to be used independently for such applications. It simply will not give the desired shape and strength required to function.
On the other hand, aluminum alloys are thirty times stronger than pure aluminum. It competes favorably against steel in strength-to-weight ratio estimates and almost always exceeds steel.
How can I keep my alloy wheels looking new for a long time?
Getting the aluminum wheel is one thing; keeping up with its aesthetic appearance is another. There is a bit of maintenance equipment and habits you should get to keep your alloy wheel looking as attractive as ever.
The fireman's nozzle
The fireman's nozzle gives you the luxury of thoroughly rinsing your wheels, especially in difficult areas. Target the areas behind the wheels and spokes, which are often ignored and later become the starting point for rust and corrosion.
The aluminum wheel cleaner
Some market cleaners are specifically for aluminum wheels. They are easy to use and only require you to spray them on each wheel and wipe them clean.
The aluminum wheel polish
Continuous washing of the wheel may cause it to look dull after some time, which is why it is worth your money if you have aluminum wheels. Applying the polish after every wash will keep the wheels in pristine condition, leaving them looking new every time.
You must be careful when buying products on your alloy wheel. If the product is not explicitly made for the wheel, test them on a non-visible part of your wheel before applying it to the entire wheel. Some products do not fare well with the alloy wheel and can damage their appearance almost irreparably.
It is best to stick to buying products specifically formulated for aluminum wheels to avoid having issues later.
Our take
Alloy wheels, also known as aluminum wheels, have aluminum as the key ingredient. The introduction of aluminum to other metals (mostly nickel and magnesium) elevates the aesthetic nature of the wheel and contributes to the lightweight the wheel is known for.
Alloy wheels are expensive and need a lot of attention to keep looking stunning for a long time. The wheels' advantages outweigh the stress of the extra routine in terms of performance and fuel economy. Furthermore, you now have a say in how you want your wheels to appear without meeting many structural setbacks from manufacturers.
Which is better, aluminum wheels or alloy wheels?
Aluminum wheels and alloy wheels are the same. They have the same strengths, weaknesses and performance. They are both firmer and more pleasant looking than steel wheels.
Are all wheels made of aluminum?
All wheels are not made of aluminum. Many wheels are made out of steel and are a cheap alternative to the more expensive aluminum wheel.
Which is heavier, alloy or aluminum?
Alloy and aluminum wheels are the same. Therefore, none of them is heavier than the other.
How do I know if my rims are chrome or aluminum?
The easiest way to tell if your wheel is chrome or aluminum is by testing it with a magnet. If the magnet sticks, it is a chrome wheel, whereas if it doesn't, it is an aluminum wheel.