BMW 7 Series years to avoid — most common problems
Discover the crucial years to steer clear of when considering a BMW 7 Series.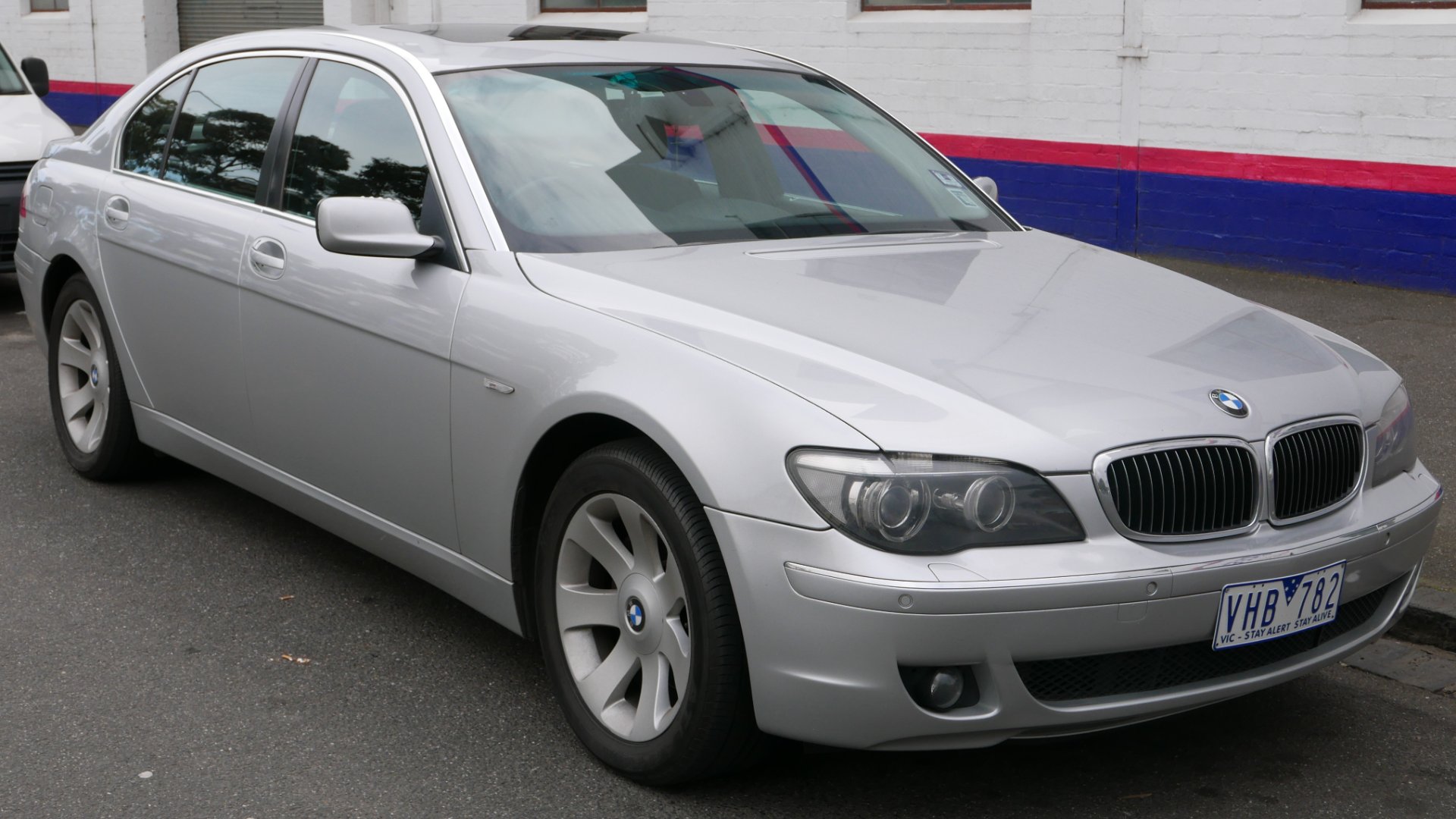 Ever since the introduction of the first generation E23 BMW 7 Series in 1977, this model earned a stellar reputation in the class of full-sized luxury sedans. It's truly a special car, followed by a plethora of reliable engines including BMW's signature straight-six and V8s, as well as the V12 in the 760i variant. It also has a lot of interior comfort and makes a true luxury ride even as a used car.
The thing is- now that the used BMW 7 Series is getting more and more affordable, drivers are wondering if it's a good choice or a bad one. That's why this guide on BMW 7 Series years to avoid will get you prepared to tackle the used car market and grab the luxury limousine of your dreams.
Most common BMW 7 Series problems
The BMW 7 Series represents a sort of status symbol these days. With the recent generations being more and more expensive and fitted with the latest technologies, it's a car reserved for those with deep pockets. Still, that doesn't mean that the rest of us can't enjoy the thrilling ride in this car, and the only thing you need to do is to find a properly used 7 Series to buy.
While the 7 Series is reliable for the most part (the 740 and 750i models have a bit more complaints than others), there are some common problems that we see popping up more and more often. These include the infamous oil filter gasket leak that even led to a completely seized engine.
If this happens on a 4.4-liter V8, you can probably guess that the engine rebuild price won't be quite low. On the other hand, our team has found driver reports suggesting that the coolant leaks were quite common in the early E65 model years which was the fourth generation of the 7 Series.
There are also some issues with newer 7 Series models, like the instrument cluster problem on the sixth generation, as well as the airbag problem with the latest seventh-gen 7 Series. That's quite a bit to think about when buying the used 7 Series, so let's explore each of these issues in more detail.
Oil filter gasket leaks
One of the most common issues for the BMW 7 Series and the 740i or 740 Li models in particular. The oil filter gasket serves to prevent oil spillages and to ensure that the oil filter can do its job properly and prevent oil contamination.
Sadly, on some fifth-generation models, the filter gasket developed a crack, and that, later on, led to oil leaks. While BMW cars are known for a bit higher oil consumption, leaks are much more dangerous. They prevent the engine oil from properly lubricating the engine and oil starvation leads to a complete breakdown of the pistons and metal components.
That's why it's one of the first checks you should do if you plan on buying a fifth-gen BMW 7 Series on the used car market.
Cooling system leaks
There's nothing worse than the engine cooling system fault if you are buying a car with a large engine displacement. Higher power generates more heat and that means you need a functional cooling system to keep the engine working.
It's also possible to see radiator leaks and radiator faults for more recent BMW 7 Series models like the sixth-gen 7 Series, and these were common from the introduction of the fourth-gen model. Engine overheating can also cause complete engine stalling, and that's the most expensive repair you can do on a 7 Series.
The instrument cluster goes dark
The sixth generation of the BMW 7 Series came with a lot of improvements including luxurious interior additions and a sharp and modern exterior. However, there's another thing that sometimes brought more bad than good – the digital instrument cluster.
It's not that this is a bad thing on its own, but there's a frequent failure of the digital instrument cluster for this generation of the 7 Series. Namely, drivers have reported seeing a blank digital cluster without any warning lights, rev limits, or speedometer. So, it naturally makes it nearly impossible to stand by the traffic rules and speed limits.
Airbag problems
You may be surprised by this, but even the latest seventh-gen 7 Series comes with a few issues and the main one is the airbag system fault. This problem occurs due to a faulty seat occupancy sensor that provides inaccurate information to the ECU which later on uses the information to deploy airbags.
We have yet to see if there will be a recall to fix this problem or similar action taken by BMW.
Which BMW 7 Series years to avoid?
Now comes the crucial part of buying a used 7 Series – using the previously stated information to find out the worst BMW 7 Series years. There are some model years that you should simply avoid at all costs due to all sorts of unexpected repairs that could significantly set you back.
Some models are simply created more reliable than others, so let's see what it all looks like by generation:
Fourth-generation BMW 7 Series (2003-2006 model years)
The fourth generation of the BMW 7 Series is the worst generation of the model yet, and we aren't being subjective here. The odd design simply turned most of the interested buyers off, and rare are those that find the initial design good-looking. The facelift version surely seemed a lot better, but the early years of the E65 7 Series are those you should walk away from.
These include cooling system leaks, jerking motion when accelerating, and quite a bit of electrical problems. Drivers also reported frequently seeing the battery discharge warning and it's simply all one big mess with this generation. So, it's crucial to avoid the 2003 to 2006 model years.
Fifth-generation BMW 7 Series (2009-2011 model years)
The fifth-gen BMW 7 Series had a lot of issues in the early production years, and most of these were solved by the end of production in 2015. However, the early model years like 2009 and 2010 were pretty much plagued by faulty oil filter gaskets and problems with the iDrive system that sometimes required owners to pay around $1000 to fix the issue.
On top of that, there were some problems with blurry cameras that were essential for the parking assist system. Parking brake malfunctions were also pretty common, and that's why we advise you to go for the final model years of production to cut the worries.
Sixth-generation BMW 7 Series (2016 model year)
The 2016 model year was pretty bad for the 7 Series, even though the sixth generation was rated pretty high in terms of reliability. One of the most common problems that owners of the 2016′ 7 Series had to go through is the radiator fault which cost up to $2000 to replace. After all, this is a premium-level car and pretty much all the repairs are expensive.
We also saw driver complaints regarding the engine overheating, problems with the sunroof, and the mentioned issue of a blank instrument cluster. To put it simply – make sure to avoid the 2016 model year and go for a 2017 or 2018 model if you are considering this generation of the 7 Series.
Best BMW 7 Series years
By now, you've probably realized that there were quite a few problematic model years for the used 7 Series and that almost any sort of malfunction requires costly repairs. Well, don't give up just yet, since there are also some BMW 7 Series models that are much more reliable than the listed ones.
Here's a brief overview of the best model years for the 7 Series:
1995 BMW 7 Series
1996 BMW 7 Series
1997 BMW 7 Series
1998 BMW 7 Series
1999 BMW 7 Series
2000 BMW 7 Series
2001 BMW 7 Series
2008 BMW 7 Series
2012 BMW 7 Series
2013 BMW 7 Series
2014 BMW 7 Series
2015 BMW 7 Series
2017 BMW 7 Series
2018 BMW 7 Series
2019 BMW 7 Series
2020 BMW 7 Series
2021 BMW 7 Series
Most of the fourth-gen problems like engine-related cooling issues and jerking were sorted out by 2008. Also, the initial model years of the fifth generation are to be avoided and it's best to go for the 2013 or 2014 model. Overall, the best model year of the 7 Series is the 2017 model which received the least complaints from drivers and previous owners.
Still, if you can't afford the used sixth-gen BMW 7 Series, you can go with a 2013 model which comes right after it in terms of reliability.
Is BMW 7 Series worth buying?
It all comes down to making a verdict on the 7 Series as a model, and based on what you saw from this guide, we can say that it's a worthy model to buy used. Still, there's a major "but" in between – you shouldn't consider the early models of the fourth generation when making a final decision.
Our team hopes to have helped you make the decision on the most reliable used 7 Series model, or at least to avoid the problematic model years.
Which 7 Series BMW is most reliable?
The 2017 BMW 7 Series is deemed the most reliable based on owner reports and NHTSA ratings.
Do BMW 7 Series have problems?
Some BMW 7 Series have engine cooling and oil filter gasket leak problems, so these should be avoided when buying a used 7 Series.
Is BMW 7 Series a good car?
Yes, the BMW 7 Series is a good car to buy used due to the premium build quality and the great value ratio for the price.