Being a sheik sure comes with plenty of benefits since you get to enjoy the rich lifestyle and all the fruits that come with immense wealth. However, Sheikh Mohammed bin Rashid al-Maktoum has done more than that, since he managed to oversee the growth of Dubai and the United Arab Emirates altogether with some of his successful projects.
As the prime minister of the UAE and a successful real-estate entrepreneur, he generates millions of dollars of income every month. That being said, we thought it would be worth taking a look at Sheikh Mohammed bin Rashid al-Maktoum's car collection, but the task was more than challenging. Since he owns more than 100 cars in his "garage", we've decided to give you a walkthrough of some of his finest vehicles.
2016 Rolls-Royce Phantom Drophead Coupe Custom: $8 million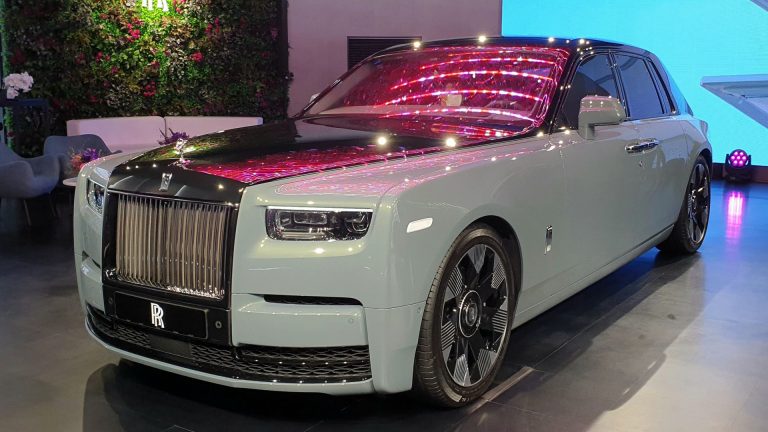 Right from the first car on this list, you can see that the Sheikh has a lavish lifestyle and a taste for luxury. For some, this may sound like too much, but he's the proud owner of the world's only golden Rolls-Royce Phantom. It's the Drophead coupe edition and the car's exterior is completely gold-plated with some parts being even made solely out of gold.
Of course, all that gold leads to the car's immense value of over $8 million, and we can't argue with the unique appeal that this car has. It's a unique Roller in the world, so it's no wonder it costs that much, the only question is whether you'd be ready to pay so much for a golden car that's as flashy as the Sheikh's lifestyle itself.
2010 Koenigsegg CCXR Trevita: $4.8 million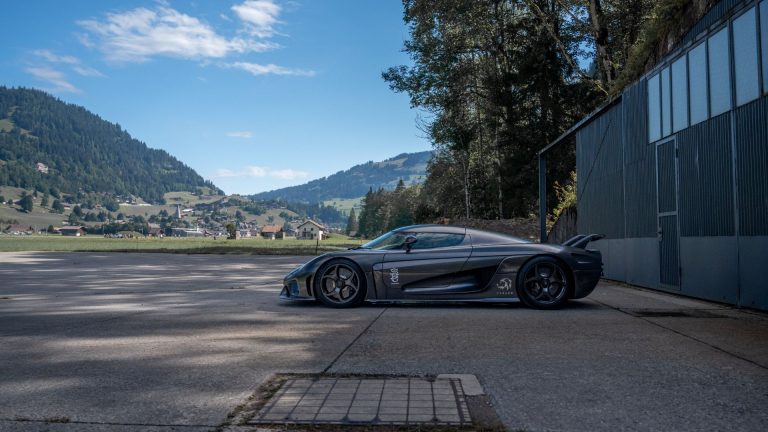 The next car on our list will surely be a mouth-watering experience for most automotive enthusiasts, even though you can probably only dream of driving this one. But, we'll make sure to try and get you one step closer to understanding what the Koenigsegg CCXR Trevita is all about since this is the next car we'll discuss among Shekih's amazing rides.
The CCXR Trevita is a hypercar powered by a 4.7-liter twin-supercharged engine with a power output of over 1000 horses. It's even more impressive that the car was made back in 2010 and there are only 3 of these ever sold to the general public. The price of this car is around $4.8 million, making it one of the rarest and most expensive hypercars out there. The car's body is made completely out of white carbon fiber which makes the vehicle lighter than most supercars and allows it to make a 0 to 60 sprint in 2.9 seconds. We can only admire Sheikh's Trevita and bow to him for having picked such a unique ride.
2022 Devel Sixteen Custom: $2 million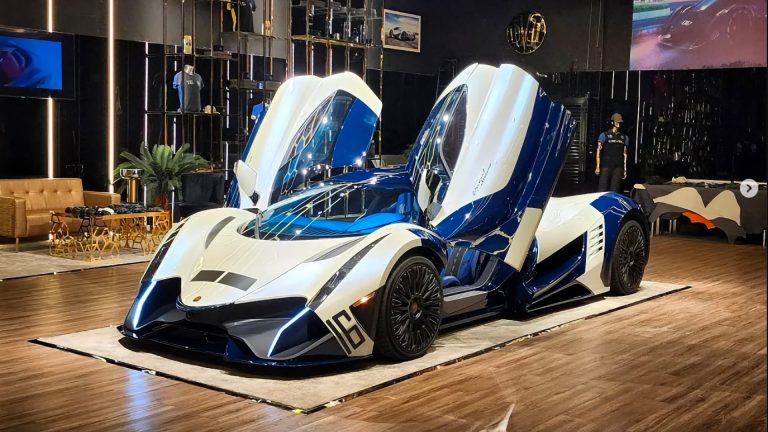 For the next car, we once again have an outstanding hypercar in the form of UAE's domestic car brand's flagship ride – the Devel Sixteen. This one was even featured in one of the Fast and Furious movies so it's a highly original car made by the brand from Sheikh's homeland.
While it was just a concept until recently, the car is now fully-ready for production and the Sheikh naturally got his hands on one of the prototype rides. The V16-powered car puts out 3000 horsepower and has a claimed 0 to 60 time of 1.7 seconds. So, it's even faster than modern-day's electric supercars, and while we are yet to see this one in action, it goes without saying that you can't see anything like it on the road.
2010 Bugatti Veyron: $1.8 million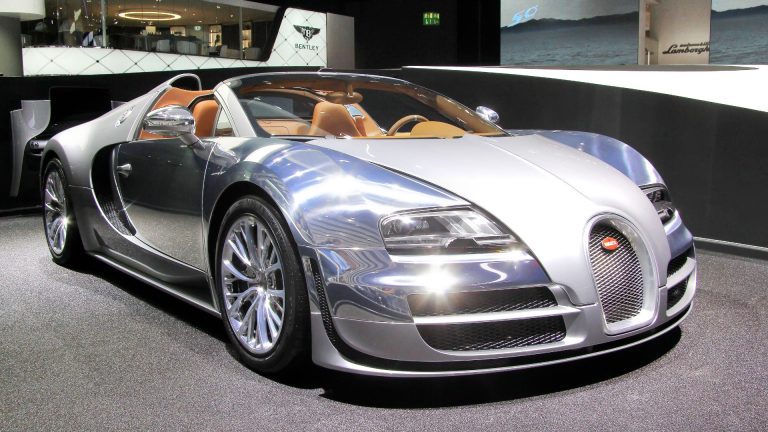 The next car on our list is Sheikh's custom Bugatti Veyron and it's a red and white Pegaso edition made as an homage to the car customizer that worked on Ferrari vehicles back in the 1950s. The car looks simply stunning with a slightly different styling than the regular Veyron and puts out 1200 horsepower.
All that allows it to sprint from 0 to 60 in under 2.5 seconds, making it one of the fastest cars in Sheikh's collection. Plus, we have to say it looks like something that came out of the Need for Speed video game thanks to the impressive body design and a unique color combination paired with a mighty W16 engine.
2017 Mercedes-Benz G650 Landaulet: $600,000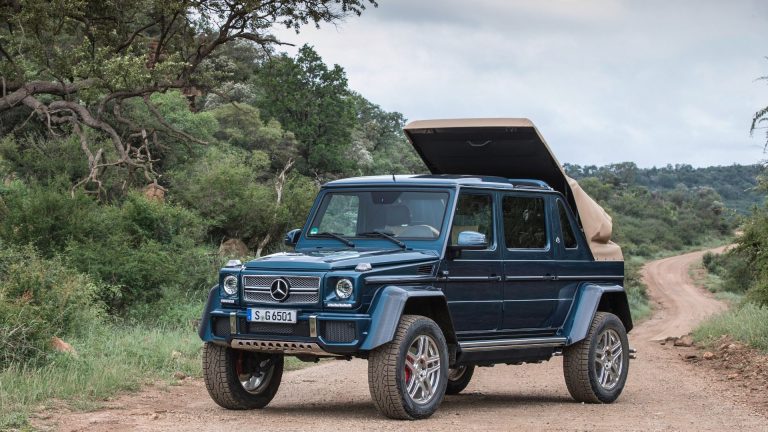 We can't admire Sheikh Mohammed's car collection enough and the next car on the list is his Mercedes-Benz G650 Landaulet. This one is a bit different from his other cars since it's a car that's not been customized in any way. Instead, it came like this out of the factory and only 99 units of it have ever been made in this generation. The Landaulet isn't like a regular G-Class or a G63 AMG for that matter.
It comes with a longer wheelbase and is an off-road-ready vehicle with luxurious rear seating additions. It comes with all the comfort in the world and a convertible top in the back, coupled with AMG's powerful 6.0-liter twin-turbo engine. Overall, there's nothing like it in the automotive world and it's no wonder that the prime minister of UAE decided to add this one to his collection.
2020 Rolls-Royce Ghost: $400,000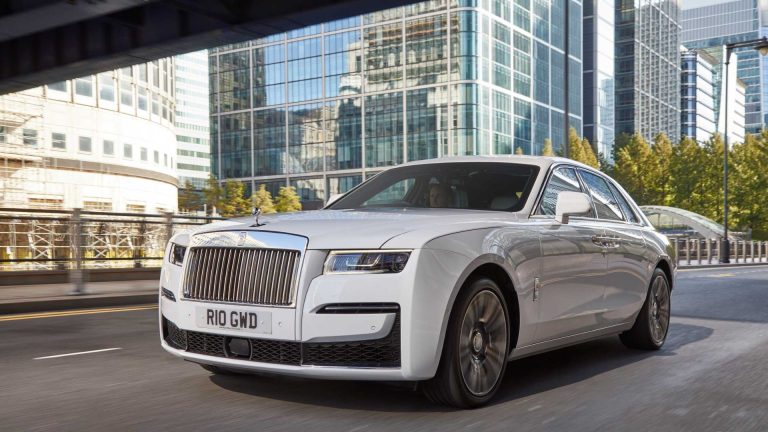 Besides the custom golden Phantom, Sheikh also owns a Rolls-Royce Ghost. This Roller is a bit different from the first one since it's not nearly as expensive and it seems rather "regular" in terms of customization. The white Ghost is said to be one of Sheikh's favorite daily cruisers with a luxurious interior and a 6.75-liter twin-turbo V12 engine under the hood.
2022 Mercedes-Benz G63 AMG: $190,000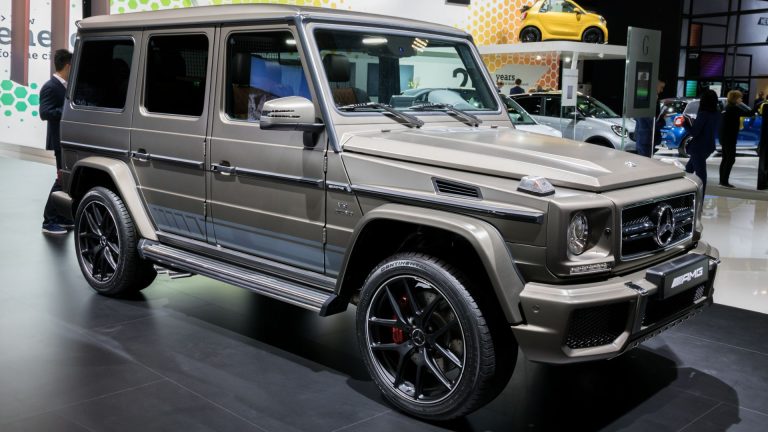 If you thought that Sheikh's car collection can go without a G63 AMG included in it, you'd be wrong. The status-symbol ride has been one of the royal family's most loyal vehicles for years, and it's said that the Sheikh has a fleet of at least 20 G63 AMGs in his collection.
So, if you thought that having one is more than impressive, what can we say about this interesting fact? We can only wish him fun every time he sits behind the wheel since this one is among his favorite cars and the 4.0-liter twin-turbo V8 engine by AMG surely adds up to that fun. Of course, having the honor to pick from over 20 of these every day is also helpful.
2021 Land Rover Range Rover SVA: $185,000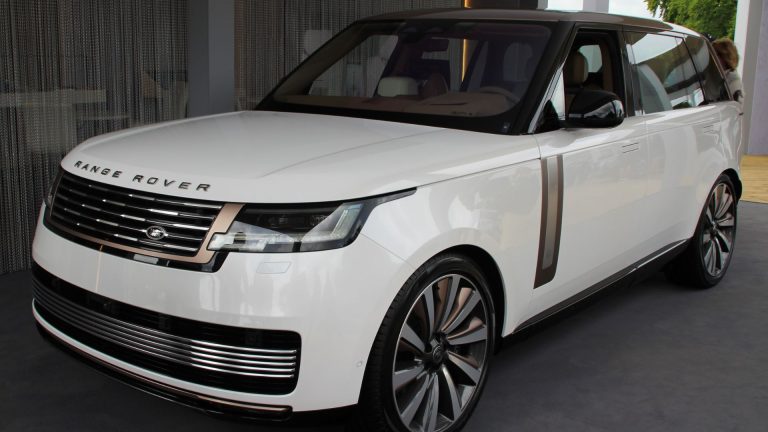 The final car we'll discuss in this guide regarding Sheikh's overwhelming vehicle collection is his Range Rover SV Autobiography. It's the most luxurious trim of the Range Rover and the Sheikh decided to add a white Rover to his collection while he's on duty.
He's been spotted being driven in this car by a personal driver and it makes a great final touch to his collection. Besides, the 4.4-liter V8 under the hood also makes this car a worthy rival to the rest of the cars in his fleet.
Celebrity Car Collections