Porsche Cayenne years to avoid — most common problems
Find out which Porsche Cayenne years to steer clear of.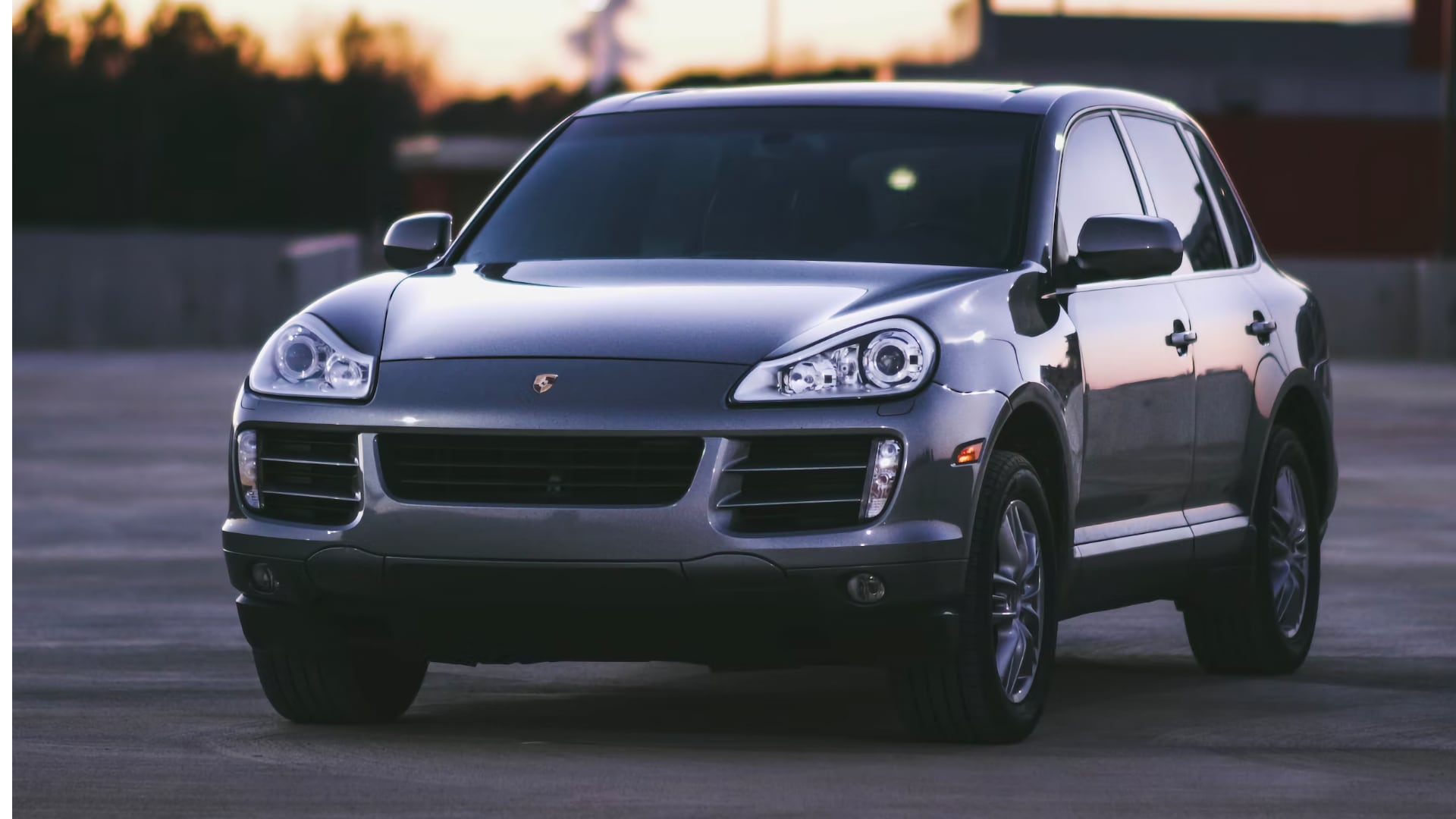 The Porsche Cayenne's selling point lies in its sharp handling, agility, and power. The luxury crossover SUV delivers a massive amount of control and grip, making it a favorite of drivers who enjoy the extreme performance and the kind of classy decor only a luxury vehicle can accord.
Not all the Porsche Cayenne vehicles give the kind of excellence the car is generally known for. That is why it is crucial you do your research before deciding on which model of the Porsche Cayenne best suits your needs. This article expounds on which Porsche Cayenne years to avoid and which ones to aim to get.
Why you can trust REREV's advice on which car model years to avoid: Our car experts look at official data, ask real drivers what they think, and talk to experienced mechanics to make sure our list is useful. This reliable info can make buying a car easier for you. Want to know how we do it? Find out more about our research methodology.
Most common Porsche Cayenne problems
The Porsche Cayenne has specific problems that are common to it, just like every other vehicle. You must identify these issues before buying the car, so you can plan a preventive maintenance routine to accommodate the vehicle's needs. That way, you can save some money by avoiding some repairs.
Fuel pump issues
Porsche Cayennes have two fuel pumps – low pressure and high pressure. Newer Cayenne models have high-pressure fuel pumps fitted into them.
Cayennes with low-pressure fuel tanks tend to suffer from overheating, which eventually causes the fuel pump to fail and shut off. The high-pressure fuel tank is also susceptible to failure, primarily due to the pump valve failure or when something inside the pump breaks.
Drivers of affected vehicles get to battle with decreased fuel economy, poor engine performance, engine stalling, surges or sputters, whining fuel tank noise, and difficulty in starting the engine. To fix this problem, you must replace the fuel tank with its filter. It is not a task you can easily undertake as a DIY project, so you should get a mechanic to do it.
Failing camshaft actuator
The 2010 to 2012 Cayennes are most notorious for their issue with the camshaft actuator, which is prone to failure. The cause is traced to the bolts holding the timing chain sprockets, which help keep the camshaft actuator in place.
If these bolts fall off, the engine will run roughly as its timing would be thrown off. Though newer models have fewer chances of sporting this problem, it still helps to be wary and observant before it takes you unawares.
If you own a 2010 to 2012 Cayenne, which has not had any repairs for this issue, you should consider changing the bolts for your safety. If you buy the Cayenne from a used market, check if the vehicle has been cleared of this problem.
Spark plug or ignition coil failure
Spark plug failure is a common problem for many Porsche engines. The primary cause of most spark plug issues and bad ignition coil symptoms on the Porsche Cayenne is engine wear and tear or modification.
Modifying an engine to create more power places extra stress on the coils and plugs, often causing a couple to fail. When a couple fails, the defective plug or coil cylinder misfires. Eventually, the driver of the affected vehicle would experience engine stalling or surging, poor engine performance, and issues with starting the engine.
On average, most spark plugs and ignition coils last 60,000 miles or more before developing issues. However, it would help if you were on the lookout when choosing a Porsche Cayenne, as some models are prone to developing these issues at 5,000 miles.
When dealing with this issue, it is best to replace all the spark plugs and ignition coils at once, so you do not have increased chances of misfires in the future. Getting a professional to handle the repairs is a preferred option, so you get an adequate inspection afterward to ensure all vehicle issues are adequately dealt with.
Faulty thermostat
If you are not a car guy, you may wonder – what does a thermostat do in a car? The thermostat must regulate the coolant being recirculated into the engine and the coolant-cooled in the radiator. If a thermostat failed, the engine would overheat, putting it at risk of even more severe issues like utter engine failure.
Though the charge a professional would demand to repair this issue is high, it is worth it so you avoid making any mistake that may be fatal to your engine or health. When replacing the faulty thermostat, it is recommended that you replace the water pump as well. The operation is not easy, so you need a mechanic to carry out the process, except you are an experienced hand yourself.
Epoxy failure
The Cayenne used plastic coolant pipes for some reason Porsche is yet to reveal. Most of the models fitted with these plastic pipes became a problem, resulting in Porsche getting a lawsuit for all 2001 to 2019 models.
The kind of heat the pipes are exposed to while conveying the coolant to the hot sections where they are needed to do their job is the reason they fail. When they fail, the steam inhibited by the coolant gets free and circulates about the engine unhinged, eventually causing engine death.
Instead of replacing the epoxy or plastic coolant pipes with more epoxy pipes, consider using aluminum pipes. The aluminum coolant pipes are more heat resistant and would wear slowly than the plastic coolant pipes. Though you may have to spend up to $3,500 to cover the replacement cost, it would pay off later as you would not have to worry much about the pipes wearing off and causing damage before you realize it.
Which Porsche Cayenne years to avoid?
As much as the Porsche Cayenne leaves us stunned with its incredible performance and beauty, some of its model years go drivers are more stressed than amazed. Below are the Porsche Cayenne years you should avoid.
Porsche Cayenne 955 (2004 model year)
When searching for a Cayenne off the used market, it is best to avoid the 2004 model. Its drivetrain, cooling, and electrical systems are notorious for having numerous issues. The cost of repairing these issues can take more than $3,000 from your purse, causing you to lose more than you gain by buying the vehicle.
Porsche Cayenne 958.1 (2011 model year)
The 2011 Porsche Cayenne has been considered the worst in the lineup. Its fundamental problem is that it develops many engine problems early in its life. Drivers have had to deal with overheating after only 15,000 miles, dead engines after only 40,000 miles, and premature brake wear after only 20,000 miles.
These issues are inconveniencing not only you but also your pocket, and it is the one Cayenne you should aim to avoid at all costs.
Best Porsche Cayenne years
The reputation Cayenne has secured for itself is thanks to its models, and they provide the kind of delivery and poise Porsche was aiming for with the Cayenne. Here are the Cayenne model years you should consider first when purchasing.
2003 Porsche Cayenne
2005 Porsche Cayenne
2006 Porsche Cayenne
2007 Porsche Cayenne
2008 Porsche Cayenne
2009 Porsche Cayenne
2010 Porsche Cayenne
2012 Porsche Cayenne
2013 Porsche Cayenne
2014 Porsche Cayenne
2015 Porsche Cayenne
2016 Porsche Cayenne
2017 Porsche Cayenne
2018 Porsche Cayenne
2019 Porsche Cayenne
2020 Porsche Cayenne
The Porsche Cayenne is one of the few vehicles in which most of its models were big successes. Only a few vehicles deviated from the required delivery that Porsche promised drivers.
Recent models are fitted with modern innovations aiming to increase driver satisfaction, comfort, and safety. Furthermore, the Cayenne is durable, lasting about 200,000 to 250,000 miles without serious issues.
Is the Porsche Cayenne worth buying?
The Porsche Cayenne is a great vehicle to experience driving with and a good investment. It has a great resale value and is easy to sell off the used market, and it is one vehicle car flippers look out for when finding valuable vehicles that are easy on demand.
In more personal terms, the Cayenne provides comfort and superb performance in the proper proportions. You can make the Cayenne last longer than the estimated 250,000-mile mark with the proper care and maintenance.
Which year is Cayenne the best?
The best Porsche Cayenne years to look for during purchase are the 2013 and 2015 to 2023 model years. They provide the incredible performance and excellent aesthetics the Cayenne is known for.
Which is the best Porsche Cayenne to buy?
The best Porsche Cayenne you should consider buying is the 2020 model, which has only a few problems but delivers as promised. Though there are older models you could get, the 2020 model is more recent and advanced and is very much worth your money.
What is the life expectancy of a Porsche Cayenne?
A Porsche Cayenne is estimated to last between 200,000 and 250,000 miles on average. With proper care and maintenance, it can last for much longer.
Are Porsche Cayennes reliable?
The reliability score of the Cayenne is relatively high and reflected in the models the Porsche churned out for the lineup. Most of these models have few complaints compared to the competition making the Cayenne a great deal. You can rely on the vehicle to take you on a pleasant ride anywhere and anytime.