When will the car shortage end? — explained
Explore the anticipated resolution to the car shortage predicament.

Thanks to recent technological advances, most cars produced today are safer and more reliable with a design geared towards enhancing the driving experience.
However, these advances are a big reason why the percentage of brands experiencing car shortages on the market is incredibly high. This article seeks to answer the question: When will the car shortage end?
Why is there a car shortage?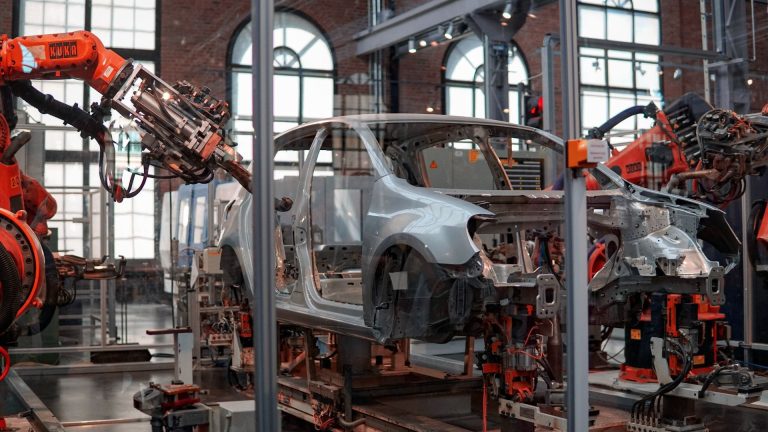 There are two profound causes of the current issue of car shortage plaguing the market.
Covid-19
As we all know, the Covid-19 pandemic affected businesses, messing up the chain of supply and demand. It made manufacturers anticipate a significant drop in car demand, making them reduce the number of their orders for important components such as microchips.
Luckily for the world, the pandemic was battled massively and humanity won pretty much earlier than projected, making manufacturers regret their mistake as many Americans indicated an interest in wanting to buy vehicles.
Not enough semiconductor chips
From what we explained above, it is not hard to see why the supply of semiconductor chips is not enough to support current car production. But besides the Covid-19 effect, there is also another reason why the amount of semiconductor chips is not enough.
Modern vehicles use more chips than the old ones, largely due to the endless list of innovative systems they contain. Each of those technology-backed features requires semiconductor chips to function in the vehicle. Because many people prefer these new vehicles because of their new technologies, it is not hard to see why the vehicles do not last long on the shelves.
Why can't manufacturers make more semiconductor chips?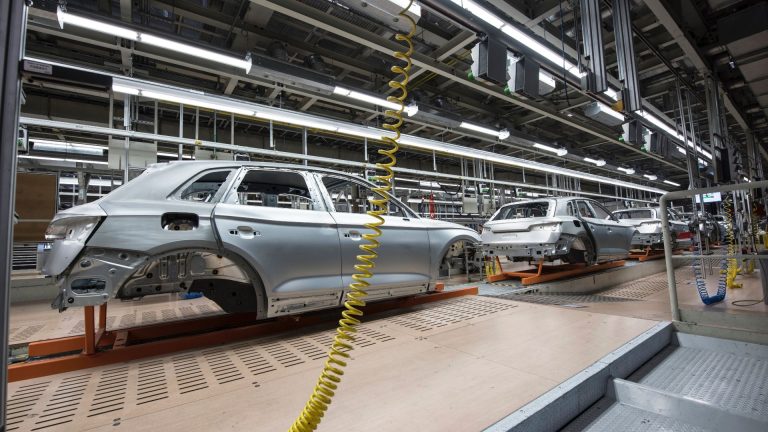 For a market where there is a steady demand, one would expect many individuals to invest in making one or for those already in existence to increase their production quota. And though this approach works for many other products, it does not work that way for the chips in question.
The process of building semiconductor chips is expensive, time-consuming and extremely complex. There are only a few chip manufacturers in the world, and they are all currently operating in full operation to meet the market demand.
Creating new manufacturing facilities (called foundries) for the chip is an expensive venture, to the tune of billions of dollars and years of thorough planning. Furthermore, the facility would also have to wait a long while before making a profit as the process of making the chip takes time. So, nobody can just wake up and create a foundry.
Therefore, car manufacturers have no choice but to place their orders at existing foundries and wait for them to be delivered to them before putting them where they belong. They often have to place their orders about six months before they intend to use them.
In a market where the demand for their vehicles has risen partly because of the innovations contained in them, they often have drivers waiting for the vehicle, pending when the chip arrives. Some brands have had to sell vehicles with incomplete chips in them to impatient drivers, promising to recall the vehicle and install the chips as soon as they arrive.
Does car shortage affect price?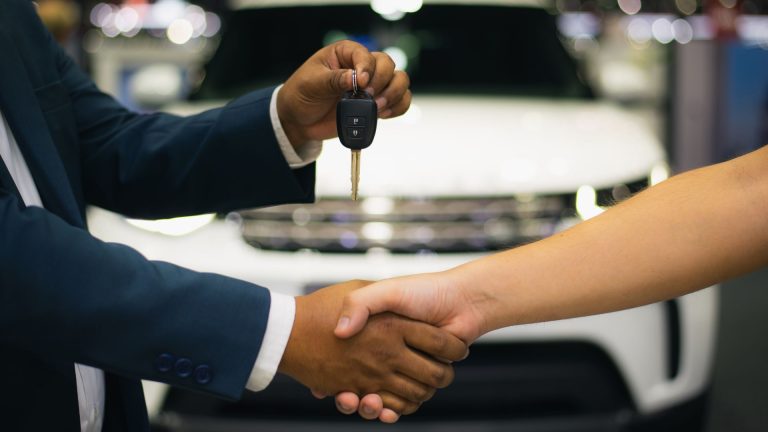 Most car manufacturers cannot send vehicles without chips to dealers, as they hold the key to the reason why some drivers are purchasing the vehicle in the first place. Presenting the cars without the promises they advertised intact would deliver a big blow to their integrity and image.
For this reason, you can find a whole garage of vehicles parked and awaiting the chips to arrive, so they can be installed and shipped immediately to hungry consumers.
With this shortage of inventory, it is hard to find new vehicles, especially those special trims that require a lot more chips to fuel the many extra features they usually come with. As a result, many impatient drivers and those who missed out altogether on a particular vehicle before manufacturers discontinued their production due to excess demand had one fast option left – the black market. These drivers get to pay a lot more than the car's worth.
On the brighter side, monitoring and buying these vehicles when they are fresh out of production is a lucrative business for many. Depending on what brand of vehicle you are fortunate to buy, the trim of your car, and marketing skills, you can sell the vehicle for almost the same price you got it. So, if you have a knack for successfully ordering these cars while they are still hot, you may consider wanting to make it a side hustle.
Which vehicle suffers the most from car shortages?
One kind of vehicle you should avoid if you do not want to be caught up in the rush of getting them is the electric vehicle.
The electric vehicle uses about 3,000 chips, which is double what non-electric cars use. The reason for this is that EVs utilize more power electronics than regular vehicles. As the entire operation is based on electric power, it is not far-fetched to see why EVs depend so much on the chip. So, that's another key factor to consider if you are wondering whether electric cars are worth it.
If you want to consider vehicles based on brand, you will find that General Motors, Ford Motor, Nissan, Stellantis, Subaru and Toyota are most affected by the chip shortage. These brands have been at the forefront of the mainstream market, offering loads of innovations engineered towards safety and improved driving experience. With the 'magic' chip in short supply, they are down in production by a lot.
Ford is the hardest hit by the issue and has had to pull more than 230,000 vehicles from production. Chevrolet followed suit with a cut in production of about 140,800 vehicles.
Which cars are the hardest to get now?
Below are the ten hardest cars to get right now.
2022 Subaru WRX
Hyundai Sonata Hybrid
2022 Subaru BRZ
Hyundai Tucson Plug-in Hybrid
BMW X4
Subaru Crosstrek
Honda Insight
Honda CR-V Hybrid
Toyota RAV4
Hyundai Elantra
Reports show that the Subaru spent the least time on lots before getting sold. These vehicles are all big hits which drivers are crazy for, not only because of the cool innovations but also because of their practicality.
Which cars are easy to get?
If you do not have the patience to book early and wait patiently for your order or keep tabs on dealerships, you could patronize the black market. However, if that does not appeal to you, or you don't think the extra money is worth it, you can try these vehicles which are reliable and available, unaffected by the car shortage problem.
2021 Hyundai Sonata
2021 Jeep Compass
2021 Nissan Titan
2021 Nissan Altima
2021 Ram 1500 Classic
2021 Nissan Sentra
2021 Volvo XC60
2021 Ford Expedition
These vehicles have been in the market, and have been tested and proven capable. Unless you do have an urgent need for a particular vehicle, you should consider buying any of these models.
When will the car shortage end?
No one knows for sure when the car shortage will end. However, experts predict that production would return to pre-pandemic levels before the end of 2023. It may take another one or two years for chip production to equal demand, as vehicles require more chips now than ever.
Our take
Patience is one handy tool you would need to beat the car shortage and get a new vehicle. It may be painful, but it pays to wait.
Doing your research to know when manufacturers start taking orders will pay as well. An early order is a good guarantee that you would get the vehicle you are setting your eyes on. If your order is late, there is a good chance you might not get the vehicle.
Furthermore, consider checking out dealerships far away from you. Check out places where the demand for the vehicle may not be at an all-time high as it is in your area. You might be lucky and strike a good bargain.
Going to the black market should not be your first option. If the chances of you getting the model you want are bleak, check out other brands that contain the kind of qualities that made you attracted to your initial choice in the first place.
Finally, it helps to be logical about your reason for wanting a particular brand so badly. If it is worth it, have patience, do your research and grab the first opportunity.
Is car shortage getting better?
Car shortage is getting better as the world gradually recovers from the after-effects of the Covid-19 pandemic. Though the pandemic is not the only reason for the car shortage, ample strides are being made to eliminate the other reason for the shortage to a reasonable level.
How long will the new car shortage end?
Experts expect the new car shortage to end after a year or two. As efforts are being made to increase the supply of semiconductor chips, we should expect car shortage to reduce drastically within that time frame.
Should I buy a car now or wait until 2023?
Car shortages would most likely continue to be an issue in 2023. If you cannot put up with the demands of clamoring for any of the vehicles affected by the car shortage, you should consider other options or wait for another year.
Will cars be cheaper in 2023?
New car prices are expected to decline by a little percentage during the better half of 2023. By then, the car shortage issue would be reduced somewhat to allow for this change. The high costs of cars in 2022 were largely affected by the car shortage problem.