Nissan Sentra years to avoid — most common problems
Discover the Nissan Sentra models you should steer clear of.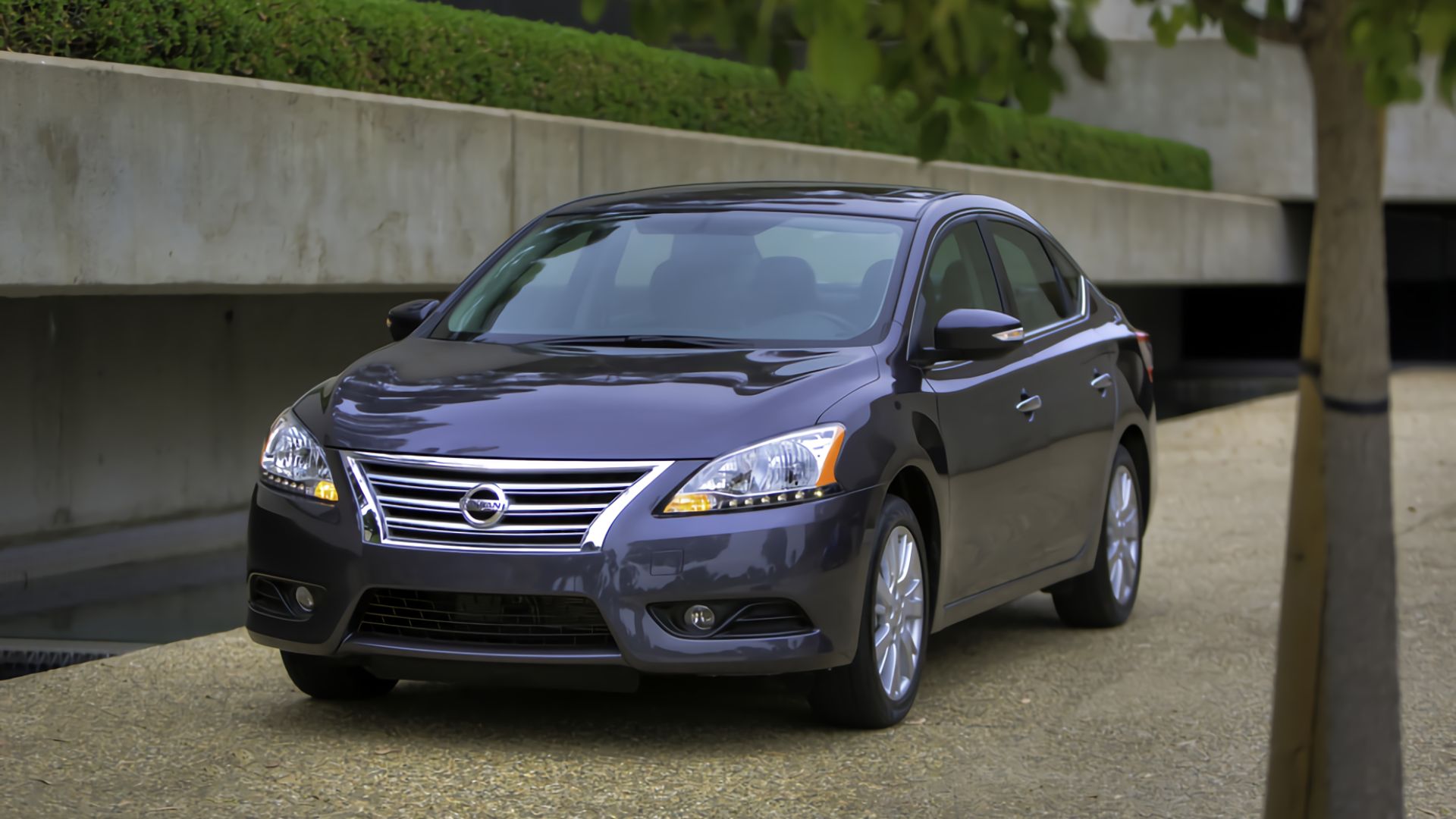 The Sentra is a mid-size compact sedan introduced by Japanese automaker Nissan in 1982 and is currently the automaker's most popular vehicle worldwide and has been highly successful for decades. Known for its safety, the Sentra has evolved over the years to become roomier, sleeker, and more reliable; however, not all model years of the Sentra are created equal.
The Sentra has proven to be a hassle-free family vehicle and an excellent all-round performer, with high-reliability reports from consumers. However, irrespective of the statistics, no vehicle is without flaws, and the Sentra is no exception.
This article will take you through the Sentra, highlighting its common problems, best years, and the Nissan Sentra years to avoid while answering related questions.
Most common Nissan Sentra problems
Having witnessed continuous production for decades, the Nissan Sentra has its share of issues. The Sentra's most common problems include transmission issues, wheels and hubs problems, defective brakes, steering, and power steering issues, bad trim and paint, suspension issues, and unusual noises.
Transmission issues
Transmission issues are prevalent and severe problems that can happen to any Nissan Sentra owner. Some Sentra units of the 2013-2017 model years have faulty continuous variable transmissions (CVTs). These transmissions sometimes lose power, leading to stalling while driving at high speeds, shaking, or complete failure in the worst cases.
The 2014 model is considered the worst among various model years due to its numerous transmission-related issues. Besides the faulty CVT, drivers also complain of unpleasant vibrations and pulses while the car is not moving.
Wheels and hubs problems
Although there aren't many issues surrounding the Nissan Sentra tires, wheels, and other related parts, the 2008 model year pipes up with the most complaints from drivers. Some owners of this model report that when they start their vehicles, the tire pressure monitor light turns on and remains lit.
Usually, this warning light indicates when there is less or more than the recommended air pressure level in one or more tires; however, after assessing the tires, owners often find no faults with the tire pressure. This problem is also common in some units of the 2014 Nissan Sentra.
Drivers have also complained about defective hubcaps and rims on the 2008 Nissan Sentra. They note that the finish on the hubcaps usually peels off, with the rims eroding faster than expected. These problems can affect the vehicle's appearance and also weaken the wheels.
Defective brakes
Faulty brakes are a common issue across many Sentra model years. Some 2013 Nissan Sentra owners complain that the brakes do not engage until you press the pedal completely to the floor. In some vehicles, this issue is caused by the premature failure of the master brake cylinder; therefore, replacing the faulty cylinder will correct the problem.
Additionally, even the 2020 Nissan Sentra isn't immune to brake issues. Some units of this model have anti-braking lock systems that can stop functioning without warning. The driver can lose control and end up in an accident if the ABS stops working while the car is on a slippery road.
Steering and power steering problems
Some 2012 Sentra owners complain that their vehicles pull to one side while driving on the road. In some scenarios, the car drifts from one side to another and back, and this issue may persist even after you've done proper wheel alignment.
In some 2017 Nissan Sentra, turning the steering wheel can make a noise similar to when the vehicle is static. Other steering issues include difficulty moving the wheel while the car sways uncontrollably from side to side.
Bad paint and trim
Many body and paint problems plagued vehicles in the 2016 Sentra model year because the clear coat and paint on these vehicles' bodies may flake off or fade early. Additionally, chrome trims could also develop rust, while trims and moldings may become loose and afterward fall off.
Suspension issues
Some 2017 Nissan Sentra owners complained that they kept hearing loud thumping noises from the suspension while driving over fairly low-speed bumps at 10-20 mph, and this problem becomes severe in cold weather. Drivers of some Sentra model years also reported other strange noises like creaking, rattling, popping, and clunking.
Also, strut assemblies that dampen the shocks from driving on uneven surfaces may fail without warning. Faulty struts will make your rides bumpier until you replace them.
Unusual noises
Some 2016 Sentra owners report hearing loud howling and screeching noises while driving at high speeds and during windy days. While some drivers suspect the cause to be loose weatherstripping, others have had no success determining the source of the sound. It's not the most disturbing issue. However, it worries you as you may wonder what's wrong with your vehicle.
Which Nissan Sentra years to avoid?
Given the long list of Nissan Sentras that have been in the market, it is natural that a few errors would slide in through the cracks. In this regard, we recommend that you avoid the following Sentra year models as they are associated with many problems.
Fifth-generation Sentra (2004-2005)
Owners of the 2004 Nissan Sentra complain about airflow malfunctions that may make it difficult to start their engines. In addition, the 2004 model also has a throttle body unity failure with its catalytic converter closest to the cylinder head, causing it to fail intermittently. While a timing chain failure is a common problem for other vehicles, many 2004 Sentra drivers experience it early on after purchasing the vehicle.
For the 2005 Sentra, owners complain of blown head gaskets, which cost thousands of dollars to fix even before getting up to 100,000 miles on the vehicle. Additionally, on some units of this year's model, their fuel pumps would not work.
Sixth-generation Sentra (2008 and 2012)
Some drivers of these model years have reported an utterly defective exhaust system, needing replacement after about 110,000 miles into the car's life. In addition, some of the vehicles had faulty continuously variable transmissions, which is a severe problem because your transmission sends power to your wheel, allowing you to control your steering. If the transmission suddenly fails at high speeds, the effect could be disastrous.
Seventh-generation Sentra (2013-2014)
A faulty transmission is prevalent in the 2013 Sentra, causing it to jerk a lot, leading to a transmission replacement, costing the driver about $4,000. This problem was likely to occur at around 70,000 miles but could happen at the 50,000 miles mark. This is a dangerous failure and could be problematic to drivers who enjoy making short trips with lots of turns – particularly within the city.
The 2014 Sentra had several recalls due to an airbag issue that failed to deploy on time or refused to deploy. Since this was a significant safety threat, several units of this model could not pass a basic crash test. Also, the 2014 model suffers from expensive transmission problems, which occur at about 85,000 miles, costing owners roughly $3,700 to fix.
Owners have also complained of poor CVT response, the CVT transmission hesitating, and engine problems such as faulty mass airflow sensor and difficulty accelerating. There have also been reports about defective brakes on this Sentra year model.
Best Nissan Sentra years
Most Nissan Sentra year models out there are excellent compact cars. At its best, the Sentra is a remarkable vehicle renowned for its safety and comfort. With many model years meeting those needs, there is little reason to purchase one that won't satisfy you. To enjoy these exceptional experiences, we recommend you buy any of the year models below.
1984 – 2003 Nissan Sentra
2006 Nissan Sentra
2007 Nissan Sentra
2009 Nissan Sentra
2010 Nissan Sentra
2011 Nissan Sentra
2016 Nissan Sentra
2017 Nissan Sentra
2018 Nissan Sentra
2019 Nissan Sentra
2020 Nissan Sentra
2021 Nissan Sentra
Nissan Sentras between 1984 and 1993 have few reports and should be solid purchases. A few 1994 Sentras have had minor issues regarding their fuel injectors, but in all, this is a pretty reliable vehicle. Models between 1995 and 1999 years have had few reports similar to the 1994 model, so you shouldn't worry about those.
Like the 1994 Sentra, the 2000 year model also had few reports about its fuel injectors, but these issues are minor. The Sentras between 2001 and 2003 had some drivers complain that their engines gave out or they had blown head gaskets. However, this problem wasn't common enough for it to be considered a real threat to those model years, as these problems were likely due to wear and tear over the years.
The same is true for 2006, 2007, 2009, 2010, and 2011 Sentras. A few 2016 and 2017 year models had minor transmission problems, but these issues are extremely rare and unlikely to happen to you.
Is the Nissan Sentra worth buying?
The Nissan Sentra is worth buying, considering its level of reliability. Compared to other vehicles in its class, the Sentra costs less to own, drive, and maintain, requiring less frequent repairs.
It also offers drivers good fuel economy, averaging about 27.4 miles per gallon, with the newer models achieving even higher mpg, thanks to its advanced fuel management features.
What year Sentra is most reliable?
The 2021 model tops as the most reliable Nissan Sentra year.
What years did Nissan Sentras have transmission problems?
For the Nissan Sentra, transmission issues are common in the 2012-2017 year models.
What is the most reliable Nissan Sentra?
2021 is considered the most reliable Nissan Sentra year model.
What is the main problem with Nissan Sentra?
Transmission problems are considered the most prevalent and severe problems on a Nissan Sentra.