Toyota RAV4 years to avoid — most common problems
Explore Toyota RAV4 models to consider.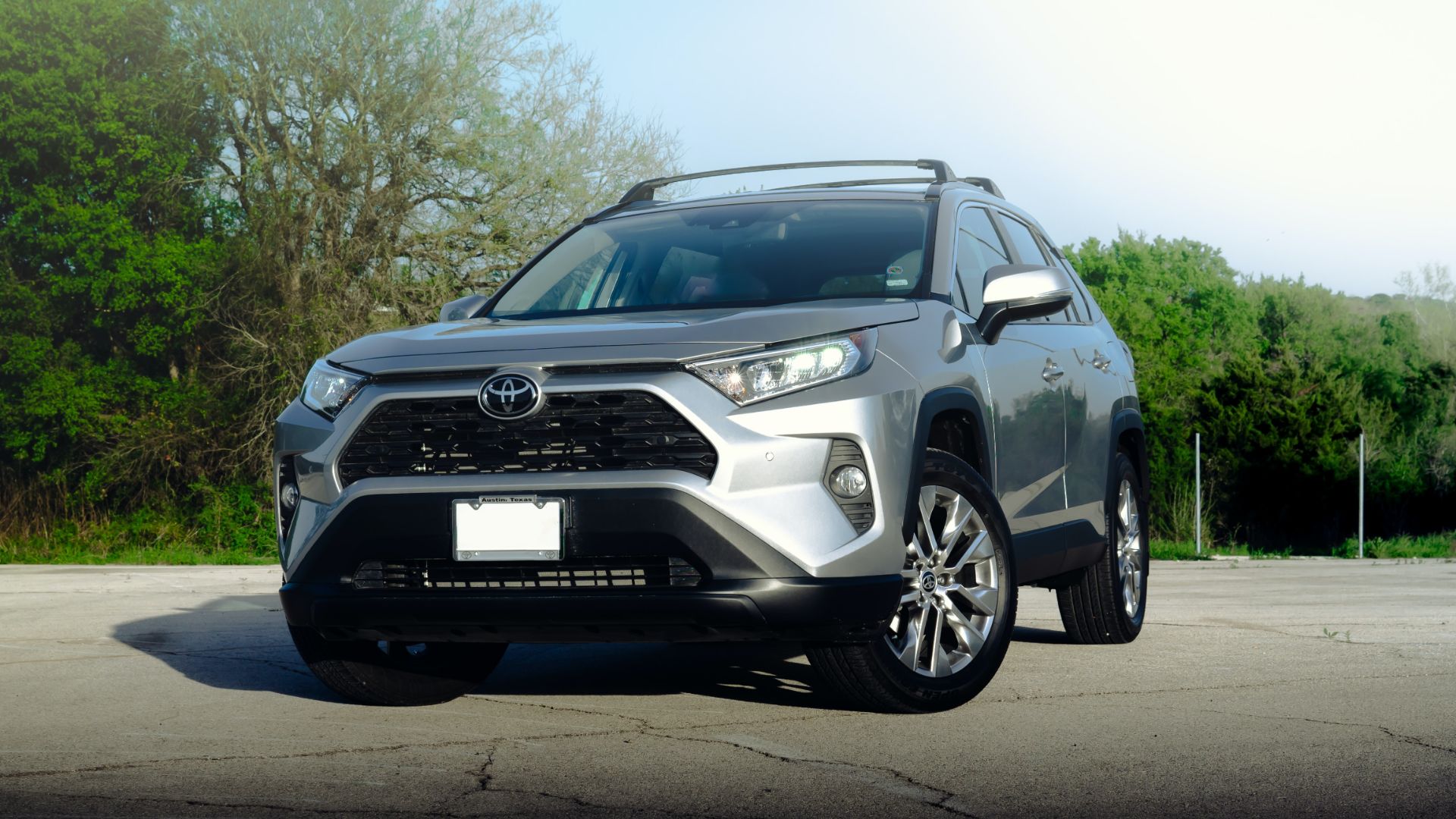 The Toyota RAV4 is one of the most reliable, well-rounded SUVs in the automobile market. For five generations, the RAV4 has worked its way into the good books of owners, receiving myriads of applause compared to other SUVs.
With its outstanding technology, longevity, excellent fuel economy, ample cargo space, family-friendly appeal, and maneuverability, the Toyota RAV4 gives good value for money. But don't be quick to assume that they are all without faults.
While some model years live up to the expectations, others have many mechanical defects that would make you regret purchasing them. To save yourself from the latter category, you should research the different model years to know which to buy and which to avoid. Here are some RAV4 models you should only touch with a ten-foot pole.
Most common Toyota RAV4 problems
The RAV4 is the most known compact SUV in sales and is also Toyota's best-selling model. Despite being renowned for its exceptional dependability, it has experienced specific problems. The most common RAV4 issues are:
Cylinder head gasket problems
Many RAV4 owners who purchased their vehicles after 2004 have run into this issue. In the end, the over-torqued bolts caused the cylinder head gasket to fail. This, along with the intense heat, can cause several problems for your car, but the best fix is to find a replacement cylinder head gasket and have it installed to get it back in working condition.
Otherwise, you just risk the symptoms of a blown head gasket growing into a much bigger problem with engine overheating and stalling.
Steering wheel problems
Strange noises emanating from the steering rack are among the most typical complaints from RAV4 customers worldwide. When rotating the steering wheel fully locked, drivers frequently notice an unsettling clicking sound, with some drivers saying it occurs more often when turning slowly. Some users have experienced more severe instances of the steering wheel failing. Having a mechanic offers you a professional diagnostic for any steering wheel concerns is best.
Water pump failure
Drivers more frequently reported the next problem after traveling about 25,000 miles. The RAV4 has had water pump failure more than once, often accompanied by obnoxious noises from the engine. You would need to replace the water pump to avoid any more serious problems.
Gearbox problems
Two common RAV4 concerns include gears that slip and a little whining sound coming from the transmission. While the noise coming from your gearbox or transmission should be further analyzed to determine the root cause, gear slipping is a known issue that Toyota has sought to address by extending the warranty they offer to cover more kilometers.
Navigation and audio screen problems
This particular problem is cosmetic because it doesn't directly compromise the car's safety. Some RAV4 owners have expressed dissatisfaction with the positioning of the navigation and audio system because of how sunlight reflects on the screen, making it less than user-friendly. Besides adding a screen protector to reduce glare, the only solution is to test these features before making a purchase to determine how important they are to you. It's something you could only easily fix.
Engine light problems
An engine light's only function is to alert the driver to a problem that has to be fixed. Owners of RAV4 vehicles have reported that while driving, usually at lower speeds, their "check engine" light will illuminate. This makes it difficult to diagnose and could be caused by various things, but it's always advisable to have your car checked out to be cautious – it might just be a loose connection. 
Sure, you can use a trick to turn off the check engine light, but that's not the whole point here, since even false warnings could keep your attention off the road.
Which Toyota RAV4 years to avoid?
There is no vehicle without certain issues, but earning the avoid label means they are unreliable and have many mechanical problems. The same goes for the Toyota RAV4. From more recent years down to the first generation, the following are Toyota RAV4 model years to avoid.
First-generation RAV4 (1996 model year)
Most drivers prefer newer model years, but if you are not 'most drivers' and love them old or as a convertible, the 1996 RAV4 should not be an option. Overall, this model year is reliable, easy to drive, and has good gas mileage, but technology and safety are outdated.
Under-inflating airbags are also a problem with this oldie. Unless you are ready to install new ones and get your vehicle to modern standards, you should avoid purchasing one.
Second-generation RAV4 (2002 model year)
If you are looking to buy an older model of a RAV4, then avoid the 2002 Toyota RAV4 like a poisoned chalice. With over 500 complaints, this model year has the most complaints in the Toyota RAV4 group. From severe transmission problems to jerking at low speeds to computer and transmission failure, improper acceleration, and air-to-fuel ratio sensor failure, the check engine light with the code P1155 and many other issues are triggered.
They also have other problems, such as rattling, overheating, clunking noise in the steering, and trouble shifting gears. This shows that the 2002 Toyota RAV4 is not a good pick and probably the one to avoid the most.
Third-generation RAV4 (2006-2009 model years)
According to Car Complaints and the NHTSA, there are hundreds of complaints from owners of the 2006 Toyota RAV4. Most of which stem from engine and steering problems. With a rating of 3 out of 5 for reliability and owner satisfaction, this model year is known for its excessive oil consumption, poor comfort, disappointing driving experience, and expensive repair costs. These are problems you don't want to experience.
As the first Toyota with three rows, the 2007 Toyota RAV4 was joyfully received by users with families and those with more than two kids. But this joy was short-lived when the complaints started pilling in. This model year is even worse than its already disappointing predecessor.
Aside from the already existing excessive oil consumption and engine and steering problems of the 2006 model, the 2007 Toyota RAV4 adds exhaust problems and average mileage. So far, it has garnered about 300 complaints on Car Complaints, which makes it one of the most faulty RAV4s ever. The CR rating for reliability is the same as the previous year, but the numbers got even worse for styling and comfort.
For lovers of older vehicle models, it would be best to tread cautiously around Toyota's 3rd generation of RAV4s. The 2008 RAV4 is similar to its predecessor, although the number of complaints dropped to about 100. The engine problems and excessive oil consumption remain significant issues.
Still, the 2008 RAV4 picked up a different problem, the airbag non-deployment issue, which has a severity rating of 10.0, which is too awful for a car of its class. Other issues include average mileage and transmission jerking.
According to CR, the reliability rating got an extra point making it 4 out of 5, its comfort improved to 42 out of 100, the owner satisfaction remains the same as in 2007, while the drive system rating dropped to awful 1 out of 5.
It took Toyota three years to figure out its engine problem and to find a solution. This makes the 2009 Toyota RAV4 one of the least problematic among the older classes of RAV4s, but it still made it to the list of Toyota RAV4 years to avoid. Its significant problem is that it accelerates unprovoked, and the faulty brake system accelerates further, which can result in crashes. That's certainly something to avoid.
Fourth-generation RAV4 (2103 model year)
Although Toyota got its acts together in the 4th generation, the 2013 Toyota RAV4 made it to the avoid list for its horrible driving experience. The worst of these experiences is its tendency to accelerate unexpectedly and not stop even after mashing the brakes, resulting in crashes.
The ventilation system also emits a stench, making breathing uncomfortable inside the cabin. Besides, there are various complaints by the 2013 Toyota RAV4 about miserable interior quality, lousy fuel economy, noisy acceleration, lack of trunk space, poor emergency handling, vehicle vibration at low speeds, and high cost of repairs.
For reliability, Consumer Reports gave the 2013 Toyota RAV4 a perfect 5 out of 5 rating, but its owner satisfaction score is down to 2 out of 5.
Fifth-generation RAV4 (2019 model year)
The 2019 Toyota RAV4 should not be an option when buying a more recent Toyota model. For starters, the 2019 RAV4 is ever so fueling hungry, and the gauge never indicates full, which means you never know how much fuel you need. According to the NHTSA reports, hundreds of complaints from owners of this model year are traceable to the fuel system problems.
For a brand like Toyota, renowned for reliability and owner satisfaction, the 2019 RAV4's abysmal score of 2 out of 5 is a big turn-off. There have also been several complaints about its lack of trunk space, hesitating or lurching forward at slower speeds, noisy acceleration, faulty braking system, average millage, as well as the outrageous cost of repairs.
Best Toyota RAV4 years
2009 Toyota RAV4
2010 Toyota RAV4
2016 Toyota RAV4
2017 Toyota RAV4
2018 Toyota RAV4
Toyota's reliability is undoubtedly one of the nicest in the auto community. Still, just as we know that some of the RAV4s are not worth it, we should also recommend some of the most reliable in the RAV4 class.
The 2009 Toyota RAV4 deserves a place on this list. As one of the highest-rated cars in its class, this model year is known for its longevity, ample cargo space, third-row seat option, safety, and inexpensive repair costs. It has a 4/5 reliability rating and only 67 complaints on Car Complaints.
The 2010 Toyota RAV4 is similar to its predecessor regarding space, safety, and reliability. It has also been applauded for its engine's impressive performance even after 200,000 miles. Still retaining the 4/5 reliability rating, this model year has 75 complaints on Car Complaints, all of which are not damaging and are affordable to repair.
One of the key contenders for the most reliable RAV4 ever made is the 2016 Toyota RAV4. It has a reliability score of 4 out of 5 and an excellent average annual repair cost of about $400. So far, it has one of the lowest complaint records on the Car Complaints platform. With only about 37 Complaints, The 2016 Toyota RAV4 is one of the most unproblematic RAVs anyone should own.
Closely following its predecessor's steps, the 2017 Toyota RAV4 maintains its reliability score of 4/5 and its low annual repair cost. It also goes a little further to include the Toyota Safety Sense, which comes standard for all trims. According to Car Complaints, there have been only 56 complaints, among the fewest on the platform.
Toyota keeps going the extra mile every year. Not only does the 2018 RAV4 have only 27 complaints, but it has equipped with a minimum towing capacity of about 3,500 pounds. Although it still didn't get a 5-star rating, it maintained the 4/5 score and can easily pass for the most reliable RAV4 ever.
Is Toyota RAV4 worth buying?
Generally, the Toyota RAV4 maintains a high-reliability rating among most of its model years, but like every other vehicle, there is no guarantee for 100% owner satisfaction and reliability. While most model years offer great satisfaction and comfort, others have severe mechanical issues, and you should avoid them as much as possible. When planning to purchase a RAV4, it is vital to research the model and choose the one that best meets your needs.
What year is the most reliable Toyota RAV4?
The 2016 and 2018 model years are key contenders for the most reliable RAV4s. Although none has a 5-star rating, they have the fewest complaints, cheaper repair costs, and excellent features and performance. 
What year should you avoid RAV4?
Some model years to avoid include 2019, 2013, 2009, 2008, 2007, and 2006. The CR ratings for some of these model years are also poor.u003cbru003eu003cbru003eCertain model years of the Toyota RAV4 require caution or total avoidance when purchasing a vehicle. This is because of the myriads of complaints from their owners on the Car Complaints and the NHTSA platforms.
Which version of RAV4 is best?
You can't go wrong with RAV4's fourth-generation model years, especially 2016, 2017, and 2018 model years. They have a near-perfect rating and fewer complaints, but if we must name the best, it has to be the 2016 RAV4. u003cbru003eu003cbru003eThe 2016 model year, which won the J.D. Power performance award with a score of 86 for its outstanding driving experience and elegant styling, deserves your hard-earned money. u003cbru003eu003cbru003eAlthough the 2018 model year had fewer complaints, most complaints associated with the 2016 model year fell within the interior accessories category. 
What year did the Toyota RAV4 have transmission problems?
A prevalent fault among the Toyota RAV4s is transmission problems, which may be obscure in certain model years but are glaring in others. Most 2nd generation RAV4s, built between 2000 and 2006, have transmission problems to blame for their poor reliability and complaints