Honda CR-V years to avoid — most common problems
Make an informed car-buying decision by learning about the crucial Honda CR-V years to avoid.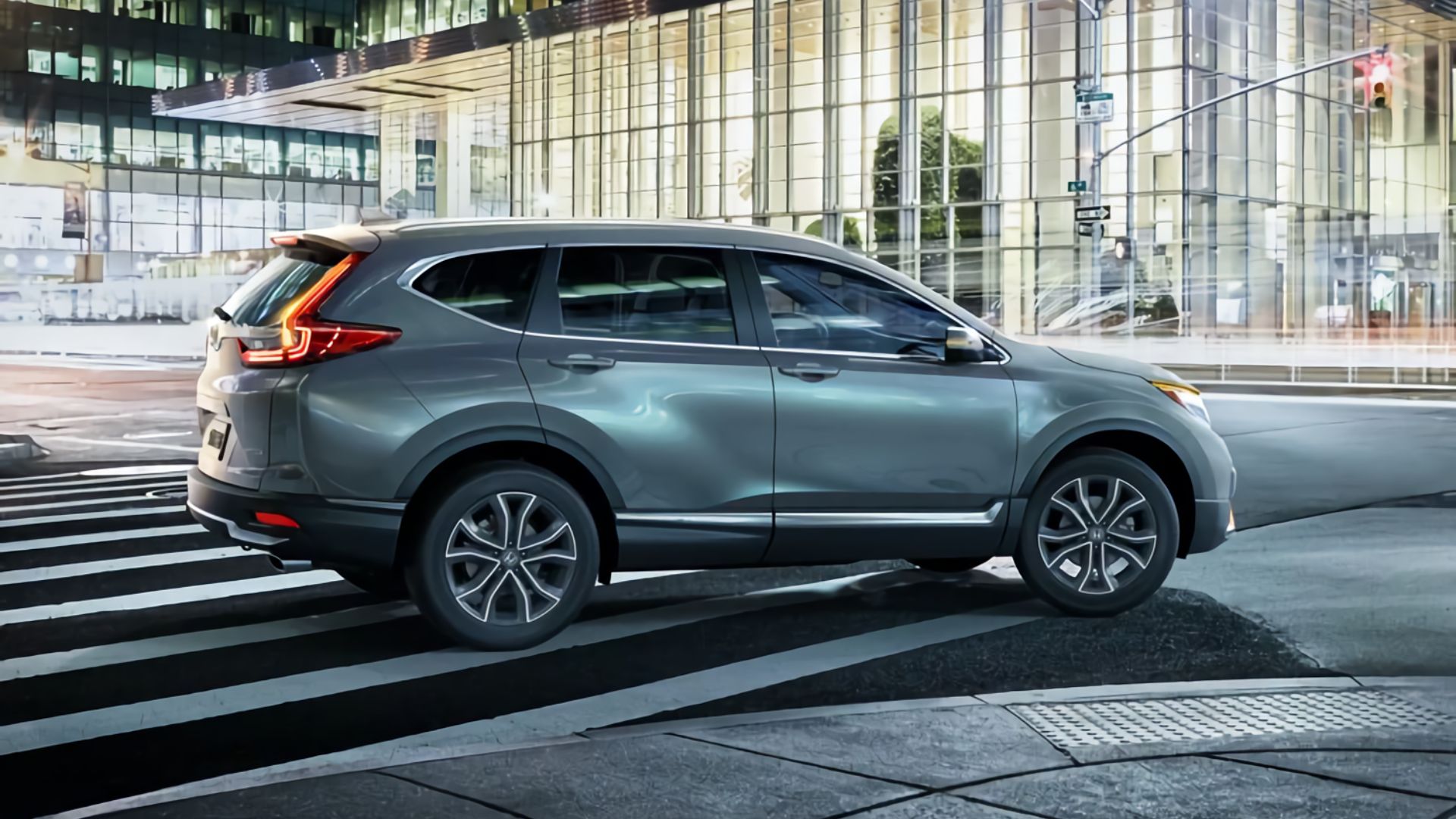 Every driving enthusiast is aware of the build quality and reliability of Honda vehicles, and the CR-V is no exception. It's one of the first compact SUVs made by the Japanese giant, and it went through quite a bit of a rollercoaster from 1995 when it was first introduced, to becoming Honda's highest-selling vehicle.
The model has been through numerous redesigns and updates over six production generations, and the driver feedback has been rather positive. Even so, there are some Honda CR-V years to avoid, and our team will make sure to give you all the pieces of information to help you avoid them.
Most common Honda CR-V problems
You might expect a Honda to come risk-free in terms of mechanical issues and reliability, but that's a common misconception. Honda vehicles are more than just reliable, they are just machines full of mechanical components that simply wear off during use, like any other car brand and its models.
While you do get that additional peace of mind by going with a Honda, CR-V owners have reported having issues with the fuel injection system and even engine oil dilution. While engine faults and transmission failures are rare for this model, some equally bothersome issues might seem initially harmless.
These include the "Phantom braking" situation, door lock actuator problems, and rough idling. There's also the issue of a faulty A/C unit for some model years, so it's best to come at it prepared if you are buying one of these.
Problems with fuel injectors
One of the worst problems reported by CR-V drivers over the years is a matter of faulty fuel injectors. This issue has been mostly present with the sixth-generation Honda CR-V, particularly with the 2017 model. Fuel injectors serve an important role in the fuel delivery system by spraying fuel into the combustion chamber at a precise angle and at the right time.
If they fail, the car can sometimes still be driven, but the combustion occurs improperly and it affects the engine performance of the vehicle. Honda also did a major recall in 2017 and it involved a lot of Honda CR-V vehicles with a 1.5-liter turbocharged engine.
Oil dilution problem
Some Honda CR-V drivers have also struggled with oil dilution problems and this one can prove to be more serious than it seems. In this case, drivers have reported the engine oil changing color into a dark shade and oil dilution can severely affect your engine.
The dark color indicates there's a bit of fuel in the engine oil, and that's a bad thing. This mixture might restrict the protective and lubrication properties of the oil and prevent it from protecting your engine components. The problem mostly affected 1.5-liter engine vehicles, and Honda released an ECU software update for that model in hopes to solve some of the issues.
Problem with a defective automatic braking system
One weird issue that many drivers have reported with this car is the malfunction of an automatic braking system. This might turn out to be quite dangerous since it includes a fault in Honda's Collision Mitigation Braking System.
In such a situation, a malfunctioned system may cause sudden braking even though there's no vehicle or obstacle in front of you. It's a safety risk in case there's a vehicle behind you and the driver doesn't have enough time to react and slow down.
The National Highway Traffic Safety Administration has launched an investigation into this issue, and it's mostly reported to be a software error.
Electrical issues
Some of the most common electrical issues for Honda CR-V models include the door actuator problem and an A/C system malfunction. A faulty door actuator caused locking problems for many drivers, and Honda launched an official recall for the 2007 to 2009 models in 2015 to replace those faulty actuators.
The issue involved the car not locking at all or doing it on its own, while the problem was mostly associated with the driver's door. On the other hand, those that encountered A/C issues weren't as lucky, since there were numerous recalls and yet the problem doesn't seem to have been solved.
Problems were present in the second, third, and fifth generations of Honda CR-V, and the only solution is to have the A/C unit inspected and replaced in case of a problem
Which Honda CR-V years to avoid?
One of the biggest problems with the Honda CR-V is the fault of the automatic braking system and oil dilution, so it's crucial to know which years to avoid to prevent having to deal with such issues. Some potential problems have been solved through Honda's recalls, so it's at least important to check if your model had gone through the replacement of a faulty system or component.
There are also issues with excessive idling vibrations, so we'll discuss the model years from each generation that are best avoided regarding Honda CR-V.
Second-generation Honda CR-V (2002 and 2004 model years)
The first-generation Honda CR-V only had a few reports about engine complaints from drivers, yet it didn't seem like a serial issue. It's more likely that the age of the car and mileage affected the condition of the engine, but drivers that bought a second-generation Honda CR-V weren't as lucky,
The model years 2002 and 2004 in particular had a fair share of reported problems such as A/C compressor failure. This often caused noises from the A/C unit, as well as poor airflow and only hot air reaching the cabin. While it's not much of a mechanical issue, it's a costly repair since a replacement A/C compressor for this generation CR-V starts at $200 for parts alone.
Third-generation Honda CR-V (2007-2010 model years)
Problems with the Honda CR-V started appearing excessively at the time of the third generation CR-V. Production lasted from 2006 to 2010, during which time numerous reports of issues have been filed by drivers. One of the most common complaints was the A/C clutch failure which led to poor A/C unit performance.
On top of that, model years from 2007 to 2010 also faced problems with the door actuator, especially on the driver's side. It's not much of an issue, as the replacement actuator costs around $50, but it's more of a big deal due to the inoperable door-locking system.
Finally, this generation of CR-V also had problems with the variable timing control system. It's a system that affects engine timing and makes the combustion appear more smoothly and lets the engine run more efficiently. Still, this system made noises while the engine was running, and it also affected the engine's performance.
Fourth-generation Honda CR-V (2011 and 2015 model years)
The fourth generation of Honda CR-V proved to be quite reliable aside from a few reported issues. It was in production from 2011 to 2015, and the first and last years of production turned out to be the most problematic. The 2011 model suffered from A/C compressor clutch failures and the 2015 model year had issues with rough idling.
Fifth-generation Honda CR-V (2017 and 2018 model years)
Finally, we have a few issues of the fifth-generation CR-V to address, and these were mostly engine oil dilution and faulty fuel injectors. Many drivers have attempted using injector cleaners to sort it out, but sometimes fuel injection cleaning problems appeared afterward.
There's been a massive recall of Honda vehicles including the CR-V of this generation in 2017, and it's worth checking if the model you wish to buy has gone through the recall. Another common fault of the fifth-generation CR-V is the Collision Mitigation Braking System error.
Best Honda CR-V years
Most of the serious issues that Honda CR-V models faced over the years have been solved through recalls and remanufactured parts installed instead of faulty ones. Still, it's best to avoid some model years for problems that weren't resolved so effectively, including teh CMBS system error and A/C faults.
That's why our team also decided to give you a brief overview of the best Honda CR-V model years and what you can expect from them:
1995 Honda CR-V
1996 Honda CR-V
1997 Honda CR-V
1998 Honda CR-V
2000 Honda CR-V
2001 Honda CR-V
2003 Honda CR-V
2005 Honda CR-V
2006 Honda CR-V
2012 Honda CR-V
2013 Honda CR-V
2014 Honda CR-V
2016 Honda CR-V
2019 Honda CR-V
2020 Honda CR-V
2021 Honda CR-V
Some of the main issues of the second-generation CR-V have been solved with the 2005 model year, as there were not so many reports of the A/C compressor failing prematurely. The 2006 model year turned out to be one of the most reliable ones in the third generation without much engine timing or door actuator problems.
The fourth generation came with the most reliable model years being between 2011 and 2015, and the 2019 and 2020 models of the fifth generation had reduced oil dilution and fuel injection issues.
Overall, the best model years of Honda CR-V to buy were the 2016 and 2019 model years as modern models with the least amount of complaints as reported by NHTSA. On the other hand, the 1998 model year received the least complaints overall.
Is the Honda CR-V worth buying?
While drawing the line on the overall reliability of Honda CR-V models, it's clear that it's a reliable car and one of the best bargains from the compact SUV category. While some model years received a lot of critics like 2007, 2008, and 2015, it's still a great choice when compared to its closest competitors.
The 2021 generation Honda CR-V received a 5-star safety rating from the NHTSA, which makes it one of the best model years yet and a great buy for years to come. If you are looking at slightly older models, you won't make a mistake by going with a 2016 CR-V.
What is the most reliable year for a used Honda CR-V?
The 2016 model year is the most reliable Honda CR-V model to buy, along with the older 1998 model.
What year did Honda CR-V have engine problems?
Honda CR-V had engine problems in the 2017 to 2018 model years, and it's mostly the result of an oil dilution with the 1.5-liter turbocharged engine.
Which CR-V engine is better?
The 2.4-liter VTEC engine that came with the fourth generation Honda CR-V is among the best engines for the model, along with the 2.0-liter petrol engine from the first generation.