How do they get cars in the mall? — explained
Discover the fascinating process behind bringing cars into the mall.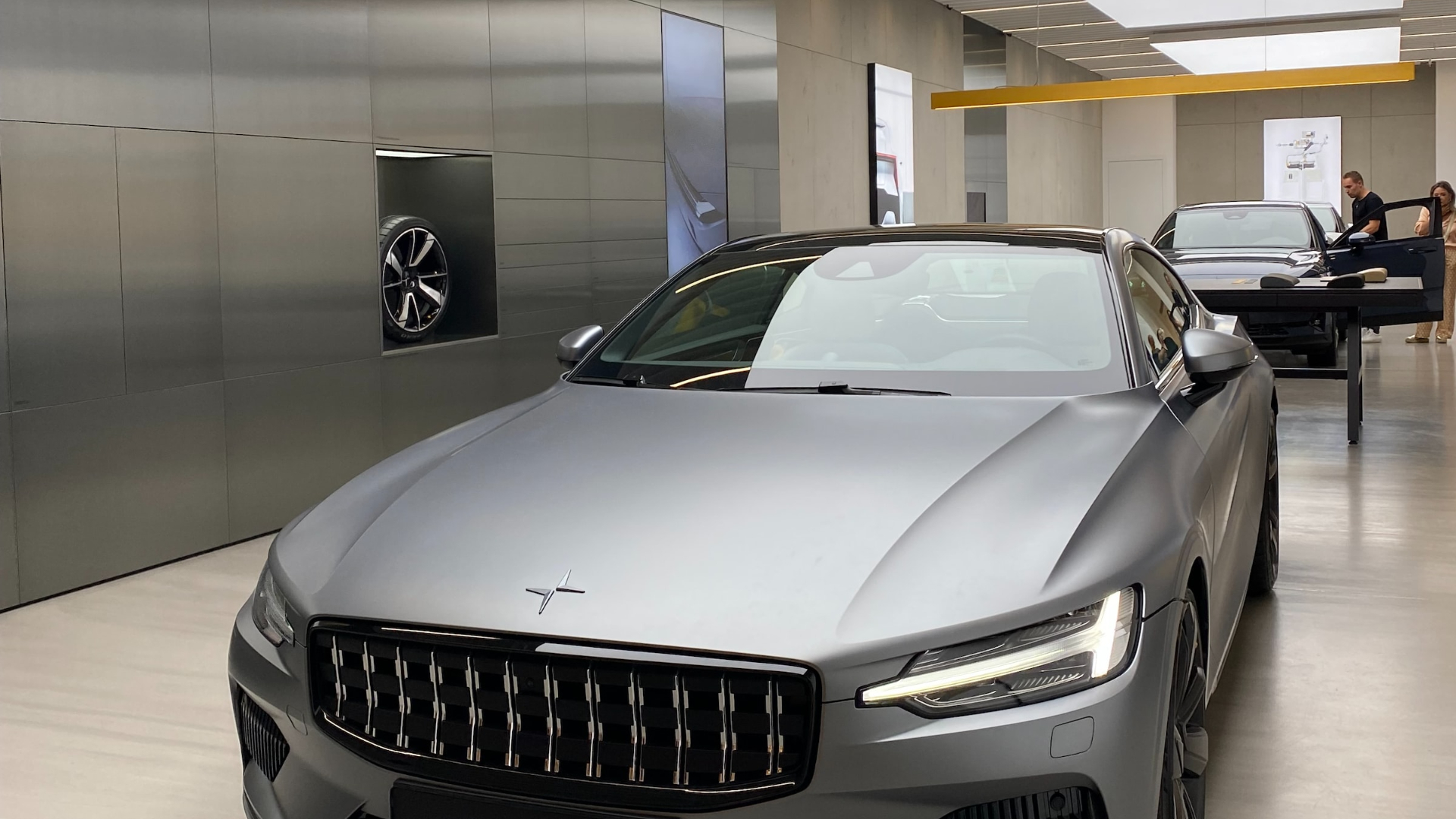 Have you ever been to a mall and wondered how they get cars there? So, you might be wondering: how do they get cars in the mall? Cars can be brought into a mall in various ways, depending on the mall's layout and the type of vehicle being transported.
Some standard methods include loading docks or freight elevators to transport cars from street level to an upper-level parking area or driving the vehicles through a lower-level entrance that connects to an underground parking garage.
In this article, we will consider different ways cars can be gotten in the mall, the benefits of doing this, and why someone would go through all the stress of putting a car in a mall.
How do they get cars in the mall?
Over time, putting cars on display in the mall has become a sales tactic. Because of schedules for advertising, the cars are occasionally replaced by another, showing a new model and new things which may not have existed in the previous. This will also give the potential buyers something to look out for between different car models.
Cars for display in the mall are usually brought in early in the morning by the car dealers, when the mall hasn't opened for the day's shopping yet. Below are some ways how cars have been able to get into the mall overtime;
A loading dock or delivery entrance
The area of a facility where cargo trucks are loaded and unloaded is called a loading dock or loading bay. They are frequently found on industrial and commercial structures and warehouses in particular.
A loading dock is typically located at the back of the building. These entrances are typically large enough to allow large delivery trucks and other vehicles to enter the mall and unload their cargo.
Underground parking garages
Some malls also have underground parking lots where cars can be parked and brought into the mall via elevators or ramps, and these cars will be taken out or replaced via the same route.
Showrooms
Some malls have showrooms that allow showcasing the cars inside the mall directly to the customers.
Cars are brought into the showroom through an entrance that is disguised as something else. There is usually a wall portion that can be opened, rolled up, or moved anywhere. This is usually known to the mall staffs only and not customers.
Large door openings
Some malls are built with having a car in it already put into consideration. Therefore, the malls have large doors through which a vehicle can drive comfortably. You may not tell that an entry like this has an aperture large enough for a car. But. If you look closely, you can see that the door has hinges that will allow it to open rather far.
These vehicles are driven to a glass wall area to showcase, while some barrier separates it from the rest of the mall, like a security gate, guard, or a physical barrier to keep the vehicles from rolling around.
Ways to display cars in the mall
There are several other ways to display a car in a mall, some of which do not require bringing the car into the mall. Some persons, however, prefer this method than having to go through a car dealership which might not end well for them. Below are some of these methods which have been put into use in recent times. They include;
Using a car lift or ramp to raise the car to a higher level, such as a second or third floor, allows the car to be viewed from all angles and can be a dramatic display.
Building a customized platform or display area for the car. Using lighting, graphics, and other visual elements to enhance the display.
Place the car in a prominent location within the mall, near a main entrance, or in a high-traffic area.
Using a transparent barrier, such as a glass or acrylic enclosure, to protect the car while still allowing it to be viewed.
Using augmented reality technology or virtual reality experiences to allow customers to interact with the car in a more immersive way.
Creating a special event or promotion around the car, such as a product launch or test drive event, to draw attention and generate buzz.
Using a rotating turntable allows the car to be viewed from all angles.
Using lighting and special effects, such as spotlights or projected images, to draw attention to the car and make it more visually appealing.
Creating interactive displays that allow shoppers to sit in the car or experience it in another way, such as a virtual reality simulation.
Using holographic technology to show multiple angles of the car from one spot.
Why are cars displayed at the mall?
You wouldn't just want to go through all the stress of getting a car into the mall with no benefits. Several things are achievable when you do this and cover up for all the energy you put in. Below are some benefits;
Increased visibility
Displaying cars in a mall allows them to be seen by many potential customers who may be searching for a new vehicle.
Brand awareness
Seeing a car in person can create a more memorable impression than seeing a car in an advertisement, and this can raise brand awareness and attract more customers. Also, you may be surprised about how often drivers ask the following – what's the trim of my car? So, this is a good way for the brand to showcase the top trims of their models to potential customers.
Test-drive opportunities
Malls often have large parking areas, allowing customers to take a test drive before making a purchase.
Convenience
For customers already shopping at the mall, having the opportunity to look at and test drive cars nearby can be convenient and save time.
Comparison shopping
Many car models and manufacturers can be displayed in one location, making it easy for customers to compare different cars and find the one that best suits their needs. It's also a great way of seeing the options that the car was ordered with if you compare the displayed model with a base model of the same car.
Increased foot traffic
Cars displayed in the mall can attract a lot of attention and increase foot traffic, which can also benefit other stores.
Can any car be put in the mall for display?
Displaying a car in a mall depends on the mall and the car. Most malls have regulations regarding the type of vehicles that can be displayed inside, and the mall management may have to approve the display in advance.
The car must be in good condition and fit the mall's aesthetic. Some malls may also require insurance for any vehicles on display. It's up to the mall management to decide whether to allow a car to be displayed.
Drawbacks of placing a car on display in a mall
To everything that has an advantage, there are always a few disadvantages. Placing a car on display in a mall has some effects, which must also be considered before deciding to put up a car in the mall. They include:
Cost
Renting space in a mall can be expensive, especially if the vehicle is on display for an extended period.
Limited exposure
While a mall is a high-traffic area, the car may only be seen by some people who visit the mall. The car may be in a location that is not highly visible.
Lack of interaction
A car on display in some malls may not allow potential buyers to experience it fully, such as by test-driving it or sitting in the driver's seat.
Difficult to maintain condition
Cars on display in a mall are subject to different environmental conditions, such as dust, lights, temperature, etc., and it may be challenging to maintain them in the same condition as when they were first put on display.
Our take
Whenever you go to a mall and see a beautiful car in the building, you begin to wonder, how do they get cars in the mall? Remember, one of these methods, which have been mentioned above, was put into use.
The mall and transportation management must coordinate to ensure this process is done efficiently, safely, and legally.
However, it is essential not to forget that not all malls accept a car in them, and not all vehicles can get into a mall. It all depends on the floor space, the budget, the creative aspect, and the size of the vehicle.