Subaru Crosstrek years to avoid — most common problems
Discover the crucial Subaru Crosstrek years to avoid for a smarter car-buying decision.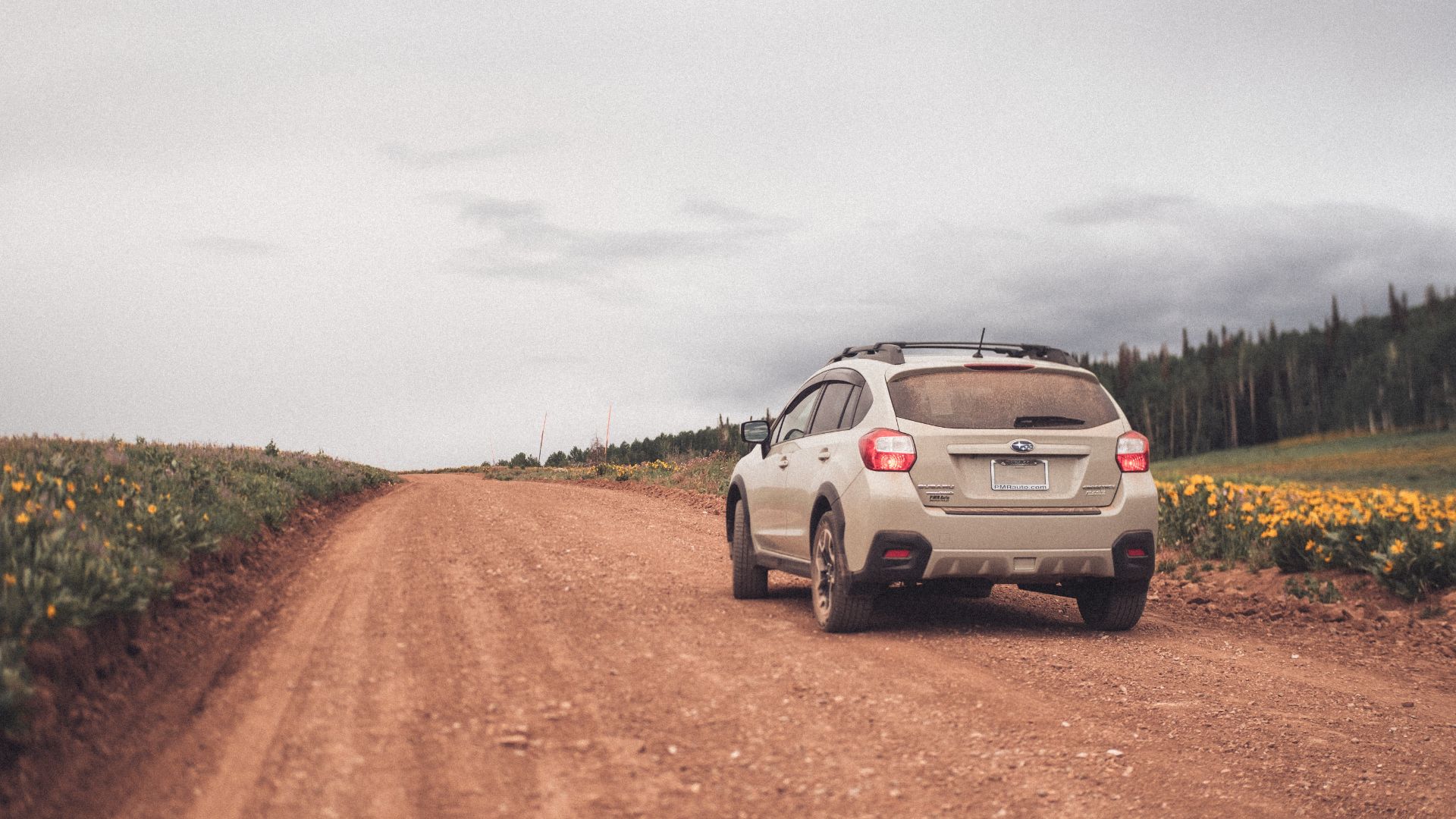 Introduced in 2012 by Subaru, the Crosstrek is a subcompact crossover known for its ruggedness, affordability, and carlike driving experience while offering drivers a generous ground clearance. With the rise of subcompact SUVs, particularly the hatchbacks' most versatile and rugged cousins, more niches have risen for new vehicles to fill. If you seek a capable off-roading car that you can parallel park easily, then the Subaru Crosstrek should be on your list.
With its most recent model years beautifully adorned with rich high-end technological sophistication and its high-reliability rating from several consumers worldwide, the Crosstrek makes an excellent choice for anyone who needs a high-performing and cost-effective SUV.
Although the company has a good reputation for reliability, it is worth noting that not all Crosstreks years are created equal. Therefore, this article will dive deeper and uncover the Subaru Crosstrek years to avoid, highlighting its common issues and giving credit to its best years.
Why you can trust REREV's advice on which car model years to avoid: Our car experts look at official data, ask real drivers what they think, and talk to experienced mechanics to make sure our list is useful. This reliable info can make buying a car easier for you. Want to know how we do it? Find out more about our research methodology.
Most common Subaru Crosstrek problems
You could experience several problems if you purchase any problematic Subaru Crosstrek model. These issues include a faulty head gasket, CVT issues, faulty PCV valve, defective Subaru Eyesight, cracking windshield, rodent attack, excessive oil consumption, defective brake light switch, and steering issues.
Head gasket issues
The head gasket issue is the biggest of all Subaru Crosstrek problems. This is one prevalent issue that many Subaru models encounter, despite their reputation for reliability. Since the 90s, Subaru has been battling this issue, yet it became one of Crosstrek's problems years later. This problem is common on the larger 2.5L engine.
To fix this problem, drivers always resort to replacing the head gasket, which can cost upwards of $1,500 for labor. Additionally, the part cost adds an extra $1,100 to $1,200 for the gasket and $700 for other accompanying parts. If you do the math, you will spend quite a lot on a head gasket replacement. However, it's still better than having the aftermath and the symptoms of a blown head gasket ruin your engine.
CVT issues
In 2018, Subaru announced a warranty extension for its Continuous Variable Transmissions (CVTs), raising the warranty for the transmission from the initial five years or 50,000 miles to 10 years or 100,000 miles, whichever happens first. This extension applied to almost all Subaru models, including the Crosstrek, Forester, Legacy, Impreza, Outback, and WRX.
Subaru claimed that customers had nothing to complain about concerning the CVT, and the extension was more of an extra assurance about the reliability of the CVT. However, on the other end of the spectrum, customers had a different story. Customers experienced stalling, knocks, and shudders from the CVT.
In a nutshell, the CVT transmission problems began giving drivers a jarring ride just a few years into the vehicle's life. Fortunately, under the warranty provided by Subaru, consumers were eligible for free repair and replacement of parts if they had issues with their CVTs. Also, dealers conducted free inspections even for vehicles with no CVT failure symptoms.
Faulty PCV valve
Among all Subaru Crosstrek problems, most of them are common only on older models. However, this problem is found even in the second-generation Crosstrek manufactured after 2018. The PCV valve prevents waste gases from building up inside the crankcase and allows waste gases to escape back into the intake system for re-burning; however, this valve is prone to damage.
A failed PCV valve can cause engine oil to penetrate through the combustion chamber. This could be worse (unless you detect the defective PCV valve symptoms early enough), as the PCV valve parts can also enter the vehicle's engine, causing damage to the internals.
Due to this, Subaru had to recall this Crosstrek generation and make a PCV valve replacement if the PCV was found to be defective. Also, if the faulty valve already damaged the engine, Subaru would replace the engine at no additional cost to the customer.
Defective Subaru Eyesight
The Subaru Eyesight is a series of driver-assist technologies that helps improve the driver's safety. This suite includes active safety systems like pre-collision braking, lane departure and sway warning, adaptive cruise control, and pre-collision throttle management.
Unfortunately, the Subaru Eyesight technology can fail to function correctly, thus turning into one of the Crosstrek problems. Compared to the human eye, Eyesight technology's performance can be hampered by several factors like water spray, fog, and other environmental conditions.
To make things worse, Eyesight utilized monochrome cameras in its earlier versions, making it difficult for the technology to identify and recognize brake lights. Although Subaru replaced this with smaller color cameras starting in 2015, this wasn't still good news for consumers.
Surprisingly, another one of the Crosstrek issues interfered with the smooth running of the Eyesight technology. The faulty brake light switch in many Crosstreks has been found to deactivate the Eyesight function.
Windshield cracks
A cracking windshield has been a common report by some drivers, and this constitutes another problem of the Subaru Crosstrek. These owners complained that their windshields crack without any impact, thus requiring a windshield repair to resolve the issue. In this case, not only would your visibility be lowered, but it also triggers water leaking into the car's passenger side, and who wants water leaks in their interior?
Also, these drivers add that the crack spreads rapidly across the windshield. The only fix to this issue is to have a windshield replacement. However, the problem isn't rampant, as this happens on only a few Subaru Crosstreks.
Rodent attack
You may be wondering how this could be among the Subaru Crosstrek problems that one might face, but quite literally, it turns out that Subaru's good deed turned around and bit them. In view of being as eco-friendly as possible, Subaru replaced some of the electrical wire coatings with greener materials.
This bio-degradable soy-based coating was splendid for nature because it helped reduce synthetic waste that goes to landfills while saving Subaru some money. However, in the eyes of rodents like rats, this was a large chew toy nestled in a dark, cozy environment kept warm by an engine after a drive. Rats constantly attacked this soy-based compound, leaving several torn fuel lines and wiring harnesses in the sight of the vehicle owners.
Subaru, however, wasn't the only manufacturer to suffer this plague. Along with Subaru, Honda, Kia, Toyota, and Hyundai had lawsuits filed against them. These suits were from customers who were infuriated upon finding out that their warranty didn't cover this damage.
Excessive oil consumption
Excessive oil consumption is yet another Subaru Crosstrek issue that it shares with its sister models. Many vehicles manufactured by Subaru, including the Crosstrek, from 2012 to 2015 year models were discovered to consume more oil than they used to. This is among the numerous Subaru oil consumption issues.
Subaru dealers were replacing oil rings and pistons to curb the menace; however, they later resolved to replace the entire block assembly as this was the only one-stop remedy to this Subaru Crosstrek problem.
Defective brake light switch
Out of all the Crosstrek problems, the defective brake light switch may sound like a minor issue; however, it is one of the most inconvenient. Let's highlight the effects of this first. If your vehicle has this issue, you may experience the following problems.
Difficulty in shifting out of park
The Vehicle Stability Control warning light turns on while driving
If your Crosstrek has a push-button start, it might refuse to start even when pressing the brake pedal
Malfunctioning brake lights
All of the problems mentioned above spring out from a single fault. This is because the Subaru Crosstrek's brake light switch is exposed, and over time, silicone deposits can build up on this, mostly from products used in cleaning the car. This buildup prevents the light switch from sending a signal, and when there is no signal from the brake light switch, most functions that need an OK from the switch get deactivated.
The only fix to this problem was brake light switch replacement. To this effect, Subaru announced a recall in 2019 for over 2.3 million vehicles to replace their brake light switches. This recall included the Crosstrek, Impreza, WRX, and Forester.
Steering issues
The next Crosstrek problem involves its steering wheel. Commonly found on the 2016 Crosstrek, this problem can be a thorn in one's flesh. Drivers report that their steering wheels sometimes get locked while driving or make a clunking or clicking noise while making a turn at full lock.
Also, the vehicle may pull to one side while driving. Although this problem is a frustrating one among the long list of Subaru Crosstrek problems, this would not be a massive fix.
Which Subaru Crosstrek years to avoid?
While Subaru has manufactured reliable models of the Crosstrek, there are some model years you might want to keep a distance from owing to some prevalent and annoying problems on these models, some of which pose life-threatening situations like the locked steering wheel. Below are Crosstreks model years we recommend you avoid.
First-generation Crosstrek (2012, 2013, 2016, and 2017 model years)
The 2013 Subaru Crosstrek received many complaints of stalling engine issues, causing some owners to get involved in collisions. This issue was caused by a faulty valve spring and led to the recall of other Subaru vehicles that were manufactured between 2012 and 2013, including 411,000 Crosstreks
According to several drivers of this model year, the 2016 Crosstrek had various electronic and mechanical failures. Some complain that when driving, and without warning, the lights began to dim, brakes started malfunctioning, and power steering failed. This wasn't just hazardous but also required significant repairs.
The 2017 Crosstrek in this generation was plagued by issues of cracked windshields, which unfortunately affected the succeeding generation. Another prevalent problem in this generation was the key getting stuck in the ignition.
Despite numerous attempts, several drivers report that their keys refused to budge after turning off the engine. This issue is common on other Subaru models after a certain mileage.
Second-generation Crosstrek (2018-2019 model years)
The model years of this Subaru Crosstrek generation had several issues stemming from the brittleness of the windshield. Drivers report that, even without cause, their windshields unexpectedly began to crack in random spots. Other common problems in this generation include:
Faulty radio
Rear end slides easily
Radio loses presets
Starlink failure
Best Subaru Crosstrek years
Subaru knows what it is doing when talking about manufacturers that make reliable sport utility vehicles. While the best years used years of Subaru Crosstrek are pretty recent, there are a few early models to consider. You may not have a long list to choose from, but these model years have proven reliable.
2014 Subaru Crosstrek
2015 Subaru Crosstrek
2020 Subaru Crosstrek
2021 Subaru Crosstrek
2022 Subaru Crosstrek
2023 Subaru Crosstrek
The 2014 and 2015 Subaru Crosstrek model years may be the oldest on the list, but we consider it one of the most reliable years considering the low number of complaints we've received from drivers of this model. The 2015 model is likely the better choice of the two based on consumer reviews. However, a unique of the 2014 model year is the addition of a hybrid model and a 2.0L engine.
On the other end of the spectrum, the 2015 Crosstrek had similar features to the 2015 Impreza, offering a similar carlike driving experience with a remarkable 8.7-inch ground clearance. It also featured an upgraded infotainment system called Starlink, which Subaru integrated into all models to make the vehicle more user-friendly and intuitive.
The 2020 Crosstrek came in with several great entertainment and safety features like the auto stop-start system (for the CVT models), automatic climate control, Subaru's patented Intelligent Drive (SI-DRIVE), and a collision-detection automatic door-unlock system. This model year is an excellent choice for anyone who needs a recent and reliable model with exceptional features but on a cost-friendly budget.
The 2021 Crosstrek rolled in with a little style refresh, involving updated front bumper designs and a bolder grille but still portraying a very outdoorsy outlook. The vehicle line-up includes a Sport edition with a more powerful 2.5L engine to add to these minor changes.
The 2022 Crosstrek had no reports of improvements or upgrades compared to its 2021 counterpart; however, it still received marginally higher consumer reviews. The model stays true to the adventurous image and comes standard with all-wheel-drive.
If you're looking for the latest technologies and most up-to-date safety features, then the 2023 Subaru Crosstrek is your best bet. The 2023 Crosstrek is the last model of the generation, and we'd consider it a safer choice than the forthcoming 2024 model because the first model of a new generation often tends to be more problematic.
Is the Subaru Crosstrek worth buying?
The Subaru Crosstrek is an excellent choice of vehicle for anyone who needs a high-tech and reliable model car with exceptional features but on a cost-friendly budget. It can give you a great unforgettable experience if you purchase only the safe and reliable models.
Which model of Subaru Crosstrek is best?
The 2023 Subaru is the best Crosstrek model year of the trim, offering additional driver aids and more upscale features but also at a higher cost.
Is the Subaru Crosstrek a reliable car?
Yes. The Subaru Crosstrek is a reliable car with only a few problematic years.
Why is the Subaru Crosstrek being discontinued?
The Subaru Crosstrek isn't discontinued. Instead, its 2022 model hit dealerships earlier this year.