Hyundai Sonata years to avoid — most common problems
Find out which Hyundai Sonata models to steer clear of for a hassle-free car ownership experience.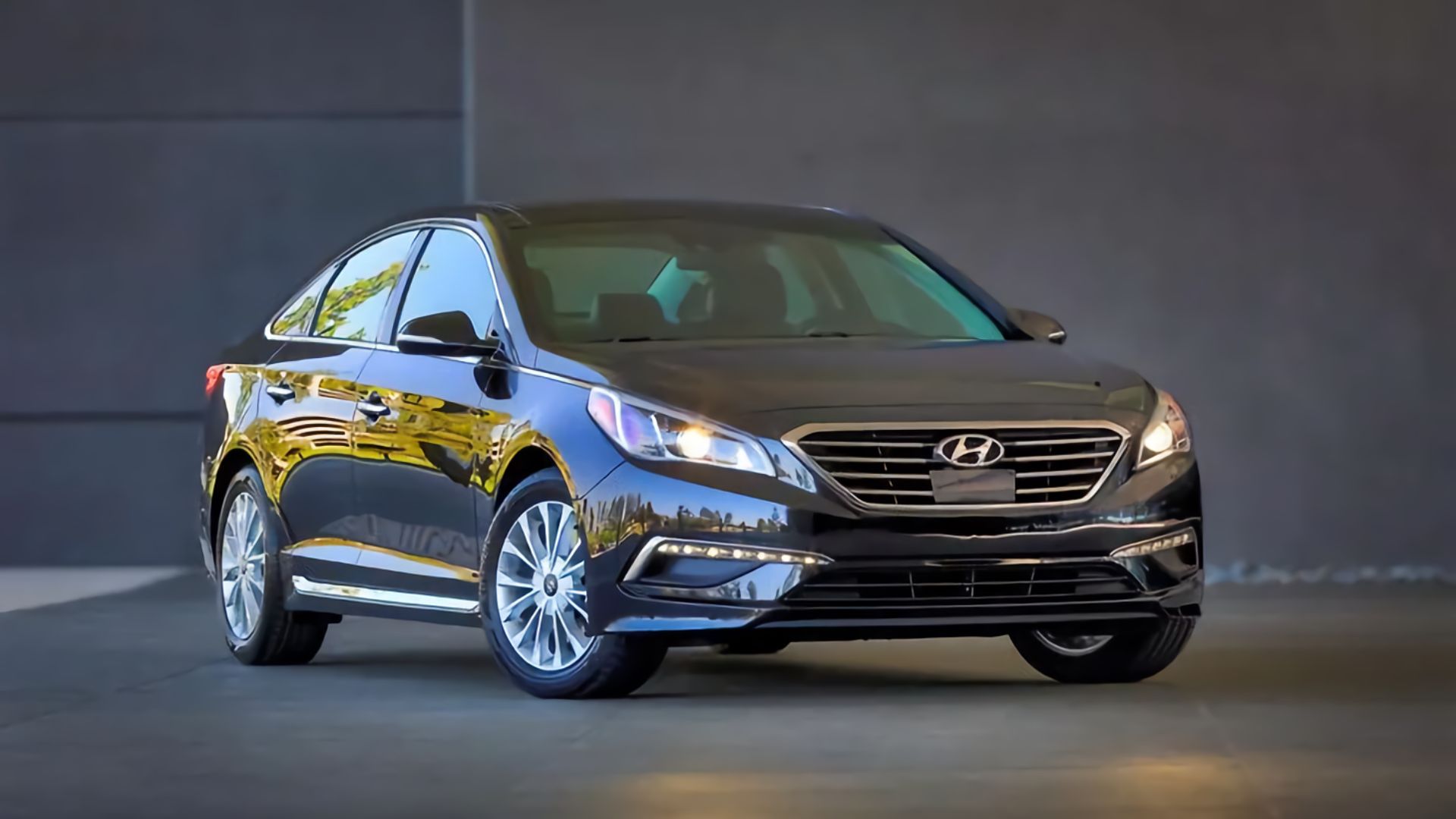 When it first made an appearance back in 1985, Hyundai Sonata didn't draw much attention from the automotive world. The second generation had some sufficient exterior changes and it made the car more appealing as a mid-size family sedan with a broad selection of engines at that time.
It slowly made drivers realize that it may offer nearly the same quality as the competition at a fairer price. So far, the Sonata has proven to be a reliable vehicle through generations, but there are some Hyundai Sonata years to avoid when buying a used one. Don't worry, these are minor issues for the most part, and we just want to make sure you get all the key information before buying one.
Most common Hyundai Sonata problems
Hyundai Sonata is a model that's been on the market for nearly 40 years, and it's no wonder that drivers reported some issues for certain generation models. It can't be helped since every car goes through a bit of an issue during a long production cycle, and some minor issues included excessive brake pad wear.
Also, there's a problem with inoperable parking lights that some drivers have experienced, but these were rare situations. It's much more important to deal with the problems that caused major recalls and were persistent through the model years, like the 2011 to 2013 engine fault.
Besides the engine problems that the sixth generation faced, transmission issues were also reported by drivers. One thing that represents a safety concern is the problem with lousy seatbelt connections. Finally, we can't overlook the case of a bad timing belt that produces driving noises.
Engine problems
Hyundai Sonata mostly used inline-four-cylinder engines from the first generation, with a few instances of V6 engines like the 3.0-liter and the 3.3-liter V6. Still, older engines like these didn't have many problems, and it all started with the turbocharged four-cylinder engines and the hybrid engine.
These were introduced with the sixth generation, and drivers had plenty of issues with them. Precisely, the problem was present with the 2.4-liter four-cylinder engine with a hybrid component, and the 2.0-liter Nu MPI engine.
These had some serious problems since drivers have repeatedly reported rod knock sounds coming from the engine. It's when the clearance between the pistons and the bearings gets enlarged, so the bearings get out of place and the pistons hit against the metal parts. Not only does it damage the pistons, but it easily leads to a completely seized engine.
It's a problem that led to repair investments of around $4000 to $5000, and it eventually ended with the official recall in 2020. Besides the engine knocking sounds, drivers have also reported problems with excessive oil consumption in some model years.
Transmission faults
We know how this sounds, but to calm you down right away – Hyundai Sonata didn't have the worst kind of transmission issues that would require a rebuild. Of course, it's a crucial system in a car so any problem could potentially be a big one and it's worth exploring a bit further.
Sonata mostly had transmission problems like harsh shifting seemingly caused by low transmission fluid levels. However, it turned out to be a software error, and drivers that had their Sonata's transmission control unit software updated didn't face much of this issue.
Also, there was a 2022 transmission-related recall to replace the transmission fluid pump and upgrade the software. The issue caused the safe mode to turn on, therefore reducing the car's power output, which sometimes turned out to be dangerous.
Seatbelt connection problem
Another major issue that Hyundai Sonata drivers have experienced is the seatbelt problem. Namely, some sixth and seventh-generation Sonata vehicles had problems with the driver restraint system. Poor quality of the seatbelt connections pointed to the safety problem, and drivers were alarmed about this.
There were two recalls by Hyundai to fix this issue and now the seatbelts in any Sonata generation are accordant with regulations.
Bad timing belt
This one is common for Hyundai Sonata cars of all generations since the belt is used instead of a more durable timing chain. So, drivers should always check the timing belt and properly replace it if needed. Even new Sonata vehicles have this issue and if the timing belt goes bad, it puts your entire engine at risk.
That's why these problems are the kind you wish to avoid at all costs and at least it's simple to check the belt before buying a used Sonata.
Which Hyundai Sonata years to avoid?
Like for any other car model, Sonata also has some model years that are not as good as the best production years. To help you avoid mentioned problems and headaches right after purchasing a Sonata, let us guide you through the worst production years by generations.
Fifth-generation Sonata (2004-2006 model years)
The fifth generation of Sonata is arguably the first generation with modernized car features and exterior design. While the cosmetic upgrades were visible, the car was mechanically not as reliable as the previous four generations.
As for the older generations of the Sonata, drivers have complained about rust and corrosion that quickly came after the paint, especially for the fourth-gen Sonata. However, the 2004 to 2006 model years are mechanically worse when compared to all the model years stretching back to 1985.
We already mentioned this, but the rod bearing issue that caused rod knock and engine failure was the most prominent problem. On top of that, there's the situation with an SRS light glowing up on the dashboard and sometimes the car's airbag sensors had to be replaced, causing an investment of over $1000. Finally, these model years had problems with rust after a few years of driving, as well as the poor quality of interior plastic.
Sixth-generation Sonata (2011-2013 model years)
It's usual for many car models to have the early model years of a certain generation come with more issues than the final production years. Still, it's not the case with this car, and its sixth generation since 2009 and 2010 model years are much better than the 2011 to 2013 models.
The reason for this is mostly the introduction of the 2.4-liter hybrid engine with significant problems, as well as the 2.0-liter turbocharged engine with rod knock problems. Along with that, there was a problem with brake lights that kept illuminating as if the brakes were pressed. This often led to confusion on the road and Hyundai also had a recall regarding those, as well as some airbag problems.
Seventh-generation Sonata (2014-2015 model years)
Similar troubles have continued with the seventh generation of the Sonata and we again had engine problems along with airbag system recalls due to faulty sensors. On top of that, 2015 got proclaimed one of the worst Sonata production years, and that tells a lot.
Once again, brake light problems were present in this generation, along with reported oil leaks and electric issues including the speaker system. So, it's best to avoid the 2015 model year altogether if you are buying a seventh-gen Sonata.
Eighth-generation Hyundai Sonata (2021 model year)
The current generation of the Sonata also has its fair share of issues, but thankfully these are not as complex as previous engine faults. The 2021 model in particular had fuel leakage problems due to poorly adjusted fuel pipes, and there were those transmission-related software updates that we discussed.
The issues were mostly present for Sonata cars with the 2.5-liter turbocharged engine, but the engine itself is at least reliable.
Best Hyundai Sonata years
Don't worry, we won't just leave you hanging by only giving you the worst production years of the Sonata. We realize that you need additional help to decide on the reliable model years, so our team made a list of the production years that proved to be the most reliable so far:
1985 Hyundai Sonata
1986 Hyundai Sonata
1987 Hyundai Sonata
1988 Hyundai Sonata
1989 Hyundai Sonata
1990 Hyundai Sonata
1991 Hyundai Sonata
1992 Hyundai Sonata
1993 Hyundai Sonata
1996 Hyundai Sonata
1997 Hyundai Sonata
1998 Hyundai Sonata
2001 Hyundai Sonata
2002 Hyundai Sonata
2003 Hyundai Sonata
2007 Hyundai Sonata
2008 Hyundai Sonata
2009 Hyundai Sonata
2010 Hyundai Sonata
2016 Hyundai Sonata
2017 Hyundai Sonata
2018 Hyundai Sonata
2019 Hyundai Sonata
2020 Hyundai Sonata
Besides being objectively old cars and rust or paint issues, the first four generations are quite durable and reliable cars. The fifth generation brought a new era for Hyundai with significantly improved design, but it's best to go with a 2007 or 2008 model to avoid engine and airbag issues.
The sixth generation had 2009 and 2010 as reliable model years, so it's best to go for these than the 2011 to 2013 models. For the seventh generation, it's only important to avoid 2015 as the worst model year and go for later ones like 2016 and 2017 which were significantly better. Finally, 2020 has proved to be one of the best eight-gen Sonata models so far.
Is the Hyundai Sonata worth buying?
The ultimate verdict is – yes, Hyundai Sonata is a car worth buying if you wish to get an affordable, yet reliable family sedan. It has had a few serious issues in some model years, especially regarding the engine problems, but it's overall a great value for the buck.
Because of that, our team hopes to have provided you with all the necessary information to make your decision easier and direct you to buy a reliable Sonata model.
What year of Hyundai Sonata is most reliable?
2018 is the most reliable model year of the Hyundai Sonata so far, with the least amount of reported complaints.
What years did Hyundai Sonata have engine problems?
Hyundai Sonata had engine problems from 2004 to 2006 and in the 2011-2013 model years.
Are Hyundai Sonatas reliable?
Yes, Hyundai Sonatas are generally reliable cars if you avoid the model years that had engine problems.