Jeep Grand Cherokee years to avoid — most common problems
Avoid potential issues by steering clear of specific Jeep Grand Cherokee model years.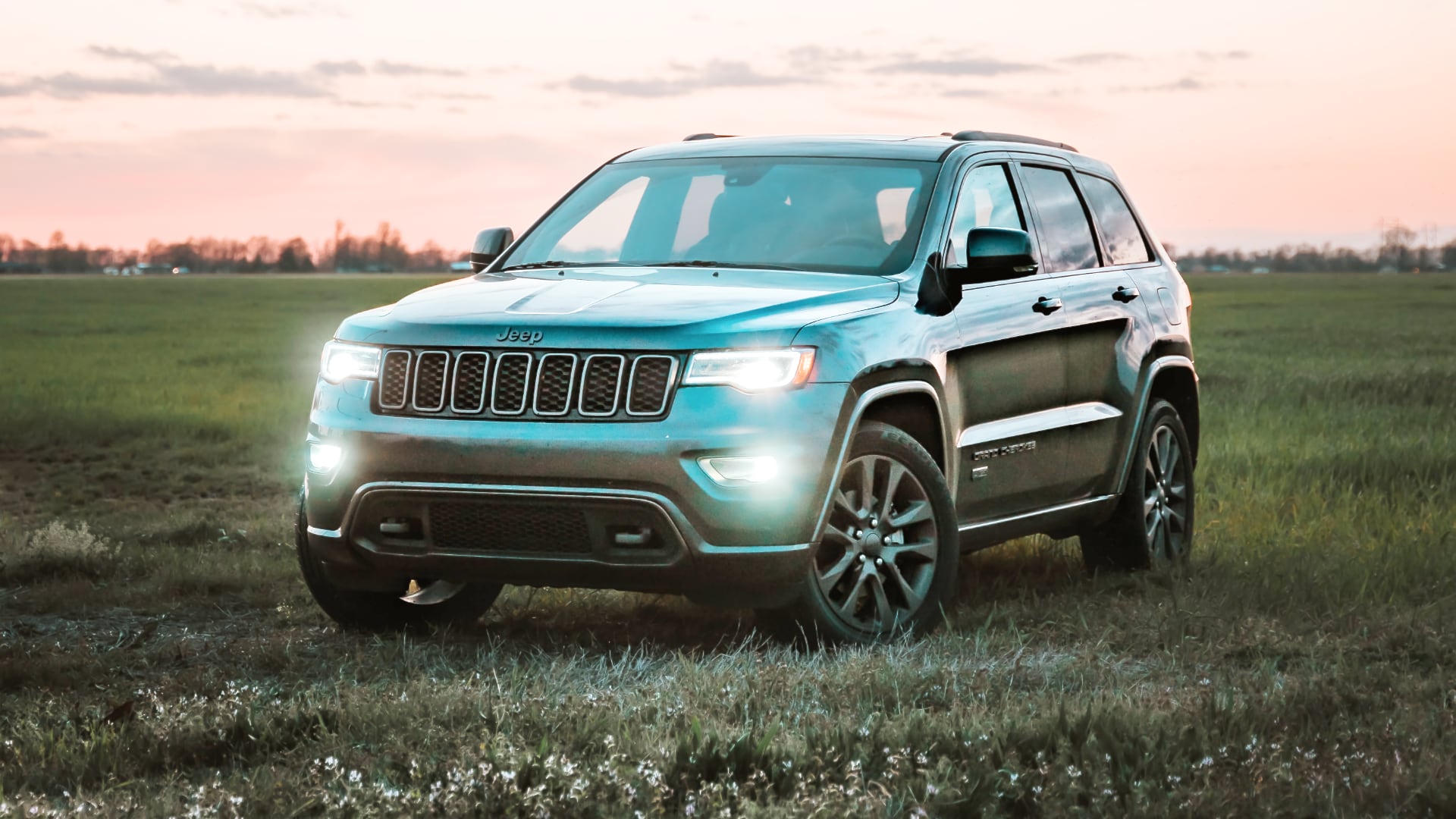 Since its debut in 1992, Jeep Grand Cherokee has been one of the most beloved mid-size SUVs on US roads. It recently got renewed for the fifth generation and became one of the most reliable models in the category.
However, there are some Jeep Grand Cherokee years to avoid just like with any other car model. In this guide, we'll go over the main problems that caused recalls and specific model years of the Grand Cherokee to be less desired when compared to prominent model years.
Why you can trust REREV's advice on which car model years to avoid: Our car experts look at official data, ask real drivers what they think, and talk to experienced mechanics to make sure our list is useful. This reliable info can make buying a car easier for you. Want to know how we do it? Find out more about our research methodology.
Most common Jeep Grand Cherokee problems
For a car that's been in production for three decades, some model years inevitably had a few issues. One of the most frequent issues includes a problem with the engine control unit (ECU) which is designated as the TIPM in Jeep vehicles.
Along with that, there's a problem with certain transmission systems, diesel engines, brake booster faults, and the overall material quality of the Jeep Grand Cherokee in the period of third-generation model production. Don't let these issues turn you down, though, since there are many more good things when compared to problems that certain generations cause.
Grand Cherokee was the first mid-size SUV to use a unibody construction of the car frame, which resulted in a lower center of gravity and better crash-test results. Some of the engines like the Chrysler-derived famous 4.0-liter inline six have made it to automotive history as one of the best SUV engines. So, while there was a fair share of Grand Cherokee issues, it's worth exploring these faults in detail so you can go for the good model years.
Defective TIPM
The ECU in Jeep vehicles is referred to as the integrated power module and it controls the engine's combustion process and engine startup. Sadly, it's a common flaw of the third-generation and fourth-generation Jeep Grand Cherokee vehicles.
This central computer of the vehicle uses electrical power from the battery to control the air intake, fuel injection, and other important systems of the car. Some of the main symptoms of a bad ECU include trouble starting the car, fuel pump malfunction, engine stalling, and misfires.
Problematic diesel engines
In 2014, Jeep introduced a whole new lineup of 3.0-liter six-cylinder turbo diesel engines which appeared to be a good option for lowering fuel consumption. As it turns out, these engines suffered the same fate as the "Dieselgate" engines which were recalled due to Volkswagen using cheating devices on emission tests.
At that time, there was a huge recall by Jeep and if you are planning on buying a Grand Cherokee from the 2014 to 2016 model years, you should check if the vehicle with the eco diesel engine was recalled and fixed.
Faulty brake boosters
One of the known problems of this model is a faulty brake booster. In case of a bad brake booster, the physical pressure on the brake pedal won't get amplified and translated into hydraulic pressure. It's a crucial component of the braking system that affects the braking power of the car, and Jeep had a recall in 2011 for affected models.
If treated on time, it's not that much of a problem, but it's still an important thing for your driving safety. So, it's worth checking out if the problem has been taken care of on a particular vehicle you've got your eyes on.
Problems with automatic transmission
Another recall was forced upon Jeep by the report of the National Highway Traffic Safety Administration in 2016, and it concerned 2014 and 2015 models. These had a problem with the electronic shifter, precisely the park gear.
Numerous drivers have reported that if the engine was still running, the car would simply roll down even if the gear shifter is set to "P". It's a problem that later got solved by including a mechanical lever to keep the shifter in gear and prevent it from falling out of the park gear.
Which Jeep Grand Cherokee years to avoid?
One of the worst problems of Jeep Grand Cherokee models was the TIPM failure which could even cause your engine to stall while running. This problem has been solved for the recalled third and fourth-generation models, as well as the fifth generation doesn't have such problems anymore.
Most of the model years to avoid belong to the fourth generation of this SUV, and while third-generation models had some issues, it's mostly due to bad interior materials and it doesn't reflect much on driving.
Third-generation Grand Cherokee (2005-2010 model years)
The third-generation Jeep Grand Cherokee models on the verge of the fourth generation had some problems with the ECU. Other than that, the only complaint that drivers had for models in this generation was aesthetic.
The build materials in the interior weren't as refined as with modern versions, since Chrysler-group models of the age all shared the same problem. However, the Jeep Grand Cherokee of the time proved to be a rather reliable model. It's no secret that cars in this generation also had some issues with steering and suspension that would cause wobbly movement of the front axle.
However, this matter has never been addressed and it's often caused by poor wheel alignment, unbalanced tires, and ball joint issues.
Fourth-generation Grand Cherokee (2011, 2014, and 2015 model year)
The fourth generation of this iconic mid-size SUV had a fair share of difficulties. However, the fourth generation was in production from 2011 to 2021, and three model years, in particular, suffered from driver critics – the 2011, 2014, and 2015 model years.
The reason for this is mostly due to problems with the automatic transmission that caused a recall in 2016, as well as recurring brake booster issues and some electrical connection faults. One additional issue with the 2014 model year included faulty airbag sensors which often lead to passenger airbags turning off.
Best Jeep Grand Cherokee model years
While the listed issues might make the car look like it had a fair share of complaints, Jeep Grand Cherokee is overall a reliable car. Moreover, it's one of the best buys from the category of affordable mid-size SUVs that tend to last well over 200,000 miles, especially when fitted with a famous 4.0-liter inline-six engine or the 5.7-liter HEMI V8.
To help you focus on the model years that didn't face much trouble, here's a list of the best Jeep Grand Cherokee model years:
1993 Jeep Grand Cherokee
1994 Jeep Grand Cherokee
1995 Jeep Grand Cherokee
1996 Jeep Grand Cherokee
1997 Jeep Grand Cherokee
1998 Jeep Grand Cherokee
1999 Jeep Grand Cherokee
2000 Jeep Grand Cherokee
2001 Jeep Grand Cherokee
2002 Jeep Grand Cherokee
2002 Jeep Grand Cherokee
2003 Jeep Grand Cherokee
2004 Jeep Grand Cherokee
2007 Jeep Grand Cherokee
2008 Jeep Grand Cherokee
2009 Jeep Grand Cherokee
2010 Jeep Grand Cherokee
2016 Jeep Grand Cherokee
2018 Jeep Grand Cherokee
2020 Jeep Grand Cherokee
As you can see, there are numerous model years with hardly any complaints from the drivers. The first two generations received positive critics and although they are a bit older, you won't regret buying a model from 1993 to 2004 if you can find one with lower mileage.
The 2005 model and other model years of the third generation suffered from critics regarding interior materials and deteriorating buttons. However, it's all good in terms of driveability, the only possible issue you might have is a problem with TIPM for the 2006 and 2007 model year.
The fourth generation brought problematic model years, since 2011, 2014, and 2015 model years suffered more critics than all the other model years combined. If you are buying one of the fourth-generation models, make sure that your particular car has gone through the recall and transmission adjustment with a "P" gear lever installed.
The latest generation is the safest one to buy due to resolved transmission issues and the least complaints.
Is the Jeep Grand Cherokee worth buying?
Overall, Jeep Grand Cherokee is a mid-size SUV worth buying since, despite all these problems, it makes one of the most reliable vehicles in the category. You can use this guide to avoid the problematic model years and go for a model that will serve you for years.
If you are buying a second-generation Grand Cherokee, we recommend you go with the renowned 4.0-liter inline-six-cylinder engine. The best option for the third generation is the 5.7-liter V8, while the most important thing is to avoid the diesel-powered fourth-generation models and skip model years from 2011 to 2015 due to transmission issues.
What year Jeep Grand Cherokee should I not buy?
You shouldn't buy Jeep Grand Cherokee from the 2011, 2014, and 2015 model years due to diesel engine problems and transmission faults that were sorted out in the recall and later models.
What is the best year Jeep Grand Cherokee was made?
The best-year Jeep Grand Cherokee is a 2010 model year, while the 2018 and 2021 models have also received barely any critics.
What years did Jeep Grand Cherokee have transmission problems?
Jeep Grand Cherokee had transmission problems in the 2014 and 2015 model years which were recalled in 2016.