Honda Odyssey years to avoid — most common problems
Learn about the crucial Honda Odyssey years to avoid for a hassle-free car buying experience.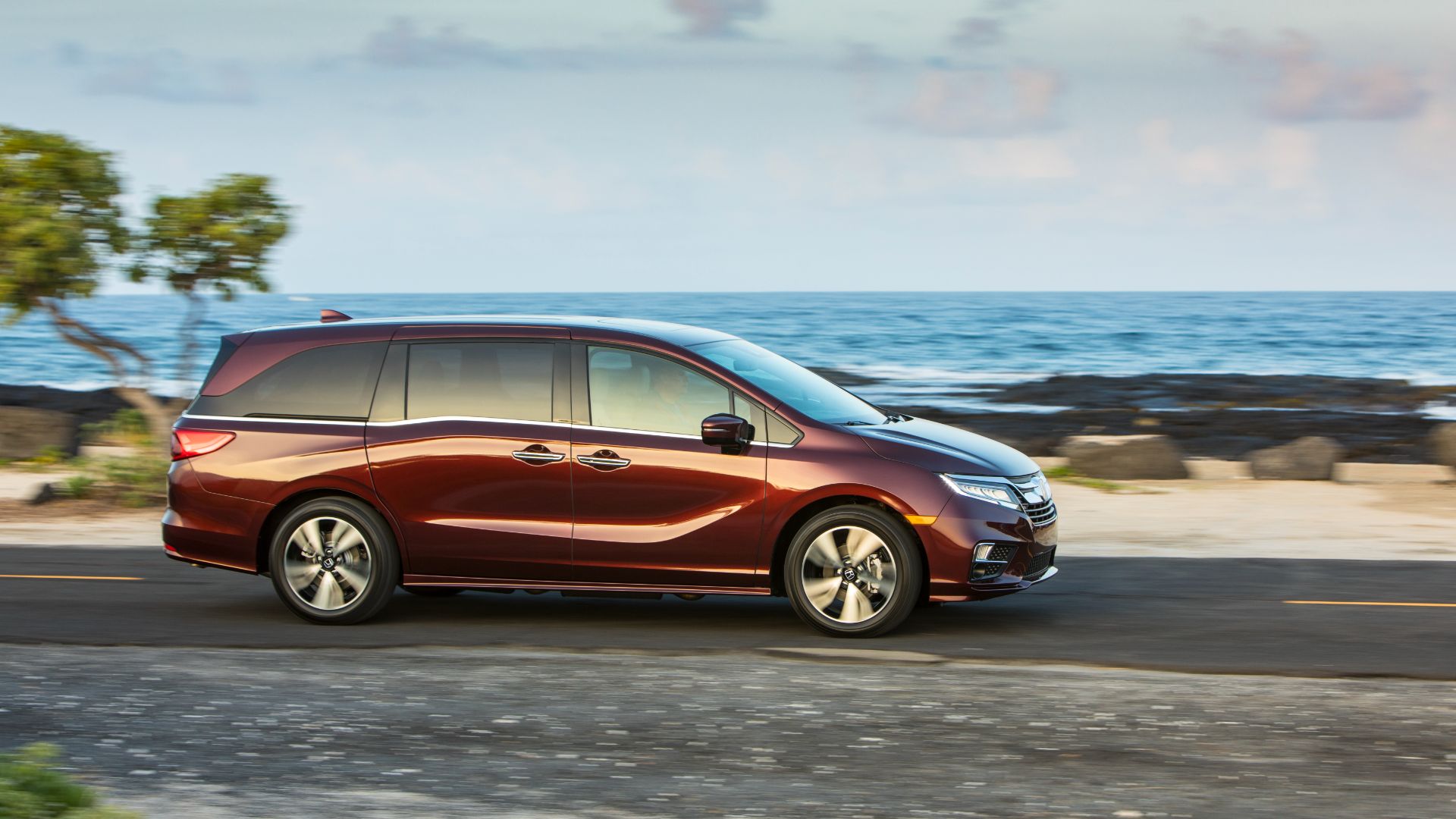 Honda is a synonym for reliability in the automotive world, and the same can be said for its Odyssey minivan. It's designed to be a versatile vehicle that can handle heavy loads and still be a decent family car with plenty of room in the back seat.
While it's certainly not one of the most popular Honda models, the Odyssey slowly paced its progress into the fifth generation. If you can't afford to get the brand new Odyssey, perhaps this guide on Honda Odyssey years to avoid can help you find out about the most reliable production years.
Why you can trust REREV's advice on which car model years to avoid: Our car experts look at official data, ask real drivers what they think, and talk to experienced mechanics to make sure our list is useful. This reliable info can make buying a car easier for you. Want to know how we do it? Find out more about our research methodology.
Most common Honda Odyssey problems
It's inevitable for any car to avoid struggling with a few problems over the production span, and Honda Odyssey is no different. It has been one of the most reliable cars in the category for years, but it still has a fair share of problematic model years that are best to avoid.
One of the most notorious issues that drivers have reported is transmission fault. It's one of the long-lasting issues that persisted for years, and it's most relevant to the second and third generations. Also, there were some transmission faults for the newest model as well, but we'll get to that.
There are some other problems worth mentioning here, including a few engine-related issues. Airbag issues were also present for quite some time from the third generation, while there were also major complaints regarding the braking system of the car.
Transmission problems
One of the main issues you'd want to avoid when thinking about buying a used Honda Odyssey is the repetitive transmission fault. It's been present for numerous generations, starting from the 1999 model year. The problem also got extended to 2001, 2003, and 2007 production years.
It mostly became visible when the car reached the mark of around 100,000 miles, and Honda issued a major recall in 2004 to deal with this issue. Sadly, not all of them were sorted out, and bad torque converter symptoms were among the most frequent. If the torque converter goes out, you not only risk your driving safety but the transmission as a whole as well.
It leads to improper power distribution to the wheels, frequent overheating and shuddering, and sometimes even slipping. While most of the transmission problems were sorted out with the 2007 model year, some software issues appeared for the 2018-2019 model, causing sudden shifts to park mode.
Problems with the engine
Honda Odyssey mostly used reliable engine options like the 2.2-liter and 2.3-liter VTEC that also came in an Accord at the time and a more recent 3.5-liter V6. While these are all reliable engines, there were some manufacturing problems for certain model years.
So, our team wanted to give you a heads-up about the manufacturing fault for the 3.5-liter V6 in the fourth generation when some pistons weren't produced to be as durable as predicted. Because of the issues caused by poor heat treatments, these pistons were prone to premature wear and it could evolve into a much bigger engine issue.
There was also the issue caused by the timing belt teeth separation which sometimes led to a seized engine.
Airbag malfunctions
We know this one sounds a bit scary since it's a matter of driving safety, but you can rest assured – Honda issued major recalls to deal with airbag problems. However, we still have to go through these to warn you about the potential risk in buying certain model years.
Airbag issues started with the 2002 model year when Honda experts noticed that the pressure buildup in the passenger's side and frontal airbags isn't appropriate. So, in case of deployment, it could lead to seriously damaging explosions and metal fragments being released.
Recalls associated with the airbag issues continued for 2002, 2003, and 2004 models, as well as 2013 where there was a risk of the passenger's side airbag not deploying.
Braking system faults
Some modern Honda Odyssey models sadly had a few braking system issues, but these were luckily handled after the recalls in 2018 and 2019. These issues mostly included air entering the brake lines, causing poor braking performance and premature wear of the brake components.
While that leads to a soft brake pedal and serious safety issues, there was also a problem with rear brake calipers that sometimes even caused warped discs. These issues are mostly related to the fifth-generation Odyssey.
Which Honda Odyssey years to avoid?
Now that we've gone through the nuts and bolts of Honda Odyssey problems in all generations, it's time to focus on specific model years that caused the most problems. If you are looking to avoid these troublesome production years, you are at the right place as we'll now go through them all.
Second-generation Honda Odyssey (1999-2001 and 2003 model years)
The first generation Odyssey started production in 1994 and it didn't have many known issues that drivers have complained about. However, we can't say the same for the second-gen Odyssey, with transmission failures and problems that started in 1999.
Along with that production year, 2001 and 2003 Odyssey somewhat had the most transmission problems, although it seems to have caught up with the entire generation. The only model year without many transmission complaints is the 2000 Odyssey, so that's one option. The other one is to go for a recalled model if you can confirm that the problematic parts have been replaced.
Third-generation Honda Odyssey (2005-2006 model years)
Ever since the start of production for the third-gen Odyssey, drivers have complained about power loss and problems with bad motor mount symptoms resulting in a shaky engine. Along with engine issues, we also found a fair share of complaints regarding the bodywork and peeling paint, as well as some rust forming.
On the other hand, it's normal for a car that's nearly 20 years old to have some paint issues, but it's still a thing to have in mind. This is also the time when Honda had a lot of airbag issues and 2006 is said to be the last model year when the transmission had significant problems.
Fourth-generation Honda Odyssey (2013 model year)
With the fourth generation, things started looking a bit better for Honda Odyssey. Sadly, this is when the issues with improperly heat-treated engine pistons started. So, that increased the failure risk for the 3.5-liter V6 engine, and this is the crucial thing to have in mind for the fourth generation.
Also, there was that airbag issue we mentioned earlier for which Honda issued a recall, so make sure to check the passenger's side airbag for the 2013 model.
Fifth-generation Honda Odyssey (2018-2019 model years)
Finally, not even the fifth generation of the Odyssey could go without some issues, and these mostly included the braking system faults. It's a serious problem that caused warped discs and damaged calipers, and even the problem of air in the brake lines could cause serious driving safety reductions.
Best Honda Odyssey years
Fortunately, not everything looks so dark when it comes to the Honda Odyssey model years. While there were some pretty bad model years, things started looking better with the fourth and fifth generations. Overall, these are the best model years of the Honda Odyssey so far:
1994 Honda Odyssey
1995 Honda Odyssey
1996 Honda Odyssey
1997 Honda Odyssey
1998 Honda Odyssey
2000 Honda Odyssey
2007 Honda Odyssey
2008 Honda Odyssey
2009 Honda Odyssey
2010 Honda Odyssey
2011 Honda Odyssey
2012 Honda Odyssey
2014 Honda Odyssey
2015 Honda Odyssey
2016 Honda Odyssey
2017 Honda Odyssey
2020 Honda Odyssey
2021 Honda Odyssey
By 2007, most of the airbag-related issues were sorted out and the few problems that remained are minor transmission problems and engine piston issues. Eventually, these were sorted out completely for the later model years of the fourth generation, making the 2014 and later model years perfectly safe.
The only thing that's left to advise is to skip the initial two production years of the fifth generation and go for the 2020 model or later to ensure you have the least problems with the brakes.
Is the Honda Odyssey worth buying?
In the end, Honda Odyssey is a reliable minivan in most model years, and there are just several critically bad production years so far. It's also much more affordable when compared to some high-class minivans and there are not many competitors considering the cargo room and interior space it offers.
So, we hope that we provided you with a lot of crucial information so you can skip the problematic years and go for the most reliable Honda Odyssey out there with the help of this guide.
What is the best year used Honda Odyssey to buy?
The best year used Honda Odyssey to buy is 2017 as the final model year of the fourth generation, while the 2020 model year also seems pretty solid as well.
What are the worst years for the Honda Odyssey?
The worst years for Honda Odyssey that you should avoid include 1999, 2001, 2003, 2005, and 2006.
What is the best Honda Odyssey model?
The best Honda Odyssey model is the fourth-gen facelift model that had no transmission or engine errors.
What year did Honda change the Odyssey's body style?
Honda changed the Odyssey's body style for the 2014 facelift model year.