Toyota 4Runner years to avoid — most common problems
Make an informed decision regarding the Toyota 4Runner by knowing the years to avoid.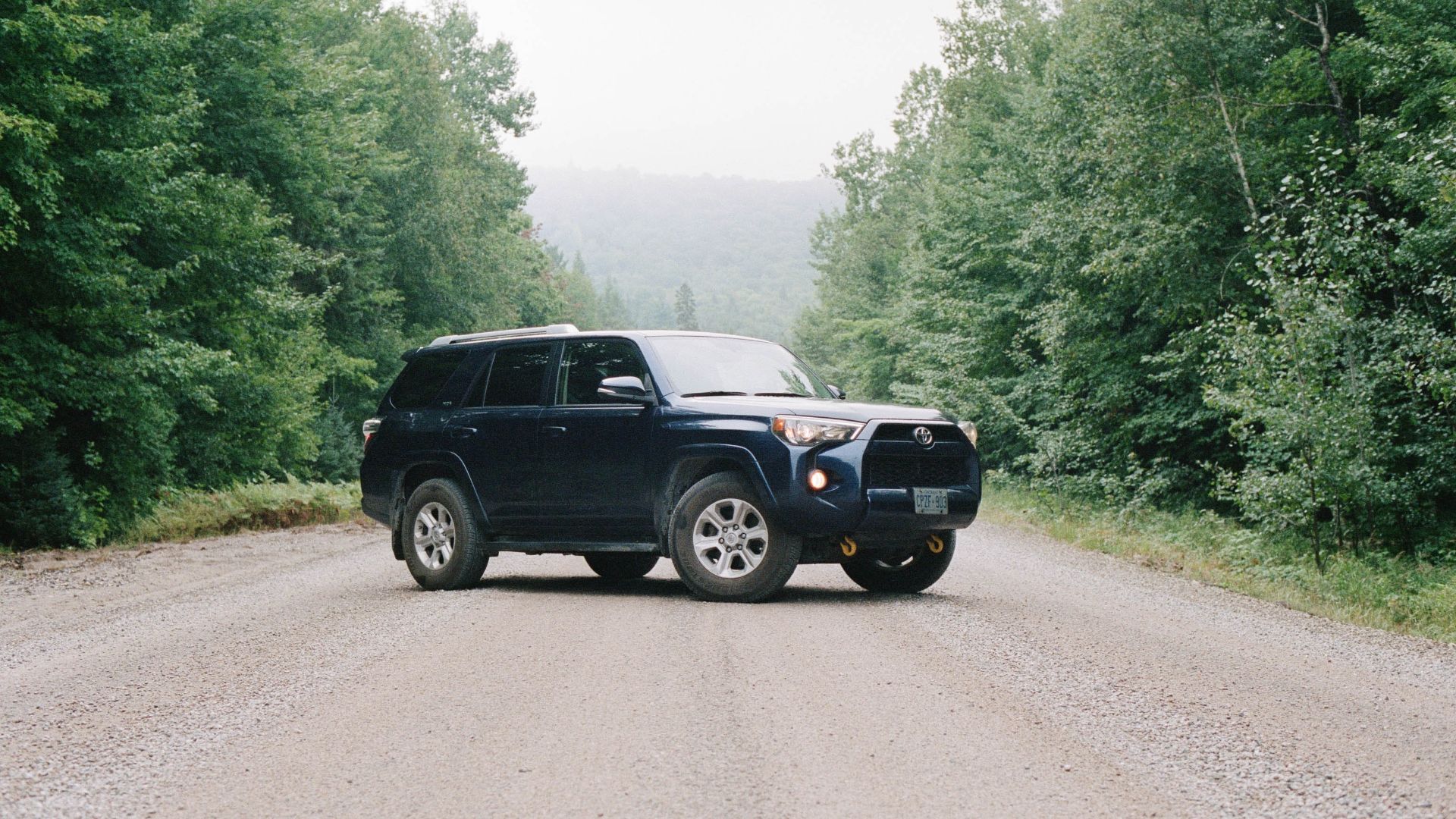 The Toyota 4Runner is renowned for its reliability and simplicity on track and off-road. They carry the Toyota reputation quite well.
Despite its success, as with many vehicles in the mainstream market with modifications over the years, you should avoid some Toyota 4Runner years. These problematic years have the most faults, the most common being rust, service brakes, and airbag problems.
This article highlights Toyota 4Runner years you should avoid, why, and which model you should consider during a purchase.
Why you can trust REREV's advice on which car model years to avoid: Our car experts look at official data, ask real drivers what they think, and talk to experienced mechanics to make sure our list is useful. This reliable info can make buying a car easier for you. Want to know how we do it? Find out more about our research methodology.
Most common Toyota 4Runner problems
Toyota does a good job keeping up with its reputation through its products. Like every other car, specific issues are common to it. They don't reduce the brand's reliability, as some models have these issues at a minimum, but it's essential to consider them when considering what model to buy. Here are six common problems the Toyota 4Runner usually has.
Rust
Rust is a common problem for most SUVs, trucks, and old cars. The Toyota 4Runner, on the other hand, has been reported to have serious rust issues at times when it shouldn't. There are reports of extra rust on the vehicle due to improper treatment of the frames.
The older versions of the vehicle were plagued with this issue to the point where Toyota paid $3.4 billion as settlements to owners. Even to this day, the vehicle still has rust issues but within certain limits. That is why you need to inspect a 4Runner, especially older models, for rust before deciding to purchase.
Brake issues
The brake system problems were common for 2014 to 2017 4Runner models—the complaints centered on the brakes locking up temporarily or failing. The brake master cylinder and front rotor were most prone to premature wear and warp issues.
Transmission faults
The 4Runner model was notorious for developing serious transmission faults from 1990 to 2016. Drivers regularly experienced symptoms of bad throttle position sensor, solenoid, or shift to fix this issue. Without the fix, they would experience frequent loss of power and rough shifting.
Body problems
The body frame of many 4Runners was shown to be badly corroded after about 150,000 miles. Over time, this rust spreads from the frame and manifests more on the vehicle's body the longer the issue is not dealt with.
Cracked dashboards
The 2004 4Runners are most notorious for their easily damaged dashboards. The dashboards were relatively weak and readily melted, cracked, or got sticky after exposure to direct sunlight. The resulting sight is always unpleasant and a big deterrent.
Failing airbags
The dashboard issue is a leading factor in the failure of airbags on the 4Runner. Since the dashboard material was not strong enough to stand against the sun's rays, it easily melted and obstructed the original design of the dashboard in a way that affected the airbag. Therefore, when needed, the airbag would not deploy. The worst thing is – sometimes the SRS light wasn't even displayed, so drivers couldn't know about the airbag fault.
Toyota had to recall most of the cars with this problem. It is not a severe issue if you notice it without being placed in an uncomfortable emergency scenario, and it has an easy fix.
Which Toyota 4Runner years to avoid
Here are the Toyota 4Runners you should avoid if you wish to get your money's worth.
First generation Toyota 4Runner (1988-1989 model years)
First-generation 4Runners had all the problems you should expect from old car models, such as suspension sagging, leaks, and rust. However, it was better to use the 2.4-liter engine than the 3.0-liter one.
It is as though all 3.0-liter engines of the 4Runner bring more harm than good, as vehicles in this generation also had constant problems with the head gasket.
Second generation Toyota 4Runner (1990-1995 model years)
The second generation of 4Runner's were equally plagued with rust, but not as severe as those of the third generation. Their main problem, however, was the ever-faulty head gasket.
These 4Runners of 1990 to 1995 had a 3.0-liter V6 engine which regularly went terribly for various reasons. Even after being fixed, the gasket would still get bad one way or the other, forcing you to spend too much money on repairs. It was simply not worth it to buy the vehicle of this era.
Drivers also frequently complained of power steering leaks and sagging suspensions on this generation of 4Runners.
Third-generation Toyota 4Runner (2001-2002 model years)
The first issue drivers noticed with this generation of 4Runners was its decreased off-road capabilities. The reduced performance was because Toyota removed the locking gear differential and manual transmission, which drivers were familiar with and could handle demanding off-road ventures.
The following severe issue 4Runners in this generation suffered, perhaps even more than the other generations, is rust. Models in this generation suffered from frequent paint and rust problems, making them not too pleasing to the eye even when they are still relatively new. So, unless you enjoy spending money on regular bodywork and paint upgrades, you should avoid the cars in this generation by all means.
Fourth generation Toyota 4Runner (2003-2005 model years)
The fourth-generation 4Runners have many bad reports that make drivers avoid them. The most severe issue common for this model is the head gasket problem.
Seeing how expensive the head gasket is and how essential it is for the vehicle's running, it put the 4Runner in a bad situation. Because of the head gasket issue, the National Highway Traffic Safety Association (NHTSA) received more than 400 complaints for this generation of 4Runners.
A less severe problem common for this generation of 4Runners was dashboard cracking. It did not affect the quality of rides with the vehicle but reduced its aesthetic appeal. It usually went unattended but deterred many new drivers from wanting the car.
Fifth generation Toyota 4Runner (2010-2016 model years)
Vehicles in the first half of this generation (2010 to 2013) mainly suffered from failed airbag systems. The remaining half (2014 to 2016) had problems with door lock actuators. These two issues had a relatively easy fix but are still annoying.
Best Toyota 4Runner years
If you desire to get a 4Runner, here are the best years you should look out for.
1984 Toyota 4Runner with a 2.4 liter I4 engine
1985 Toyota 4Runner with a 2.4 liter I4 engine
1994 Toyota 4Runner with a 2.4 liter I4 engine
1995 Toyota 4Runner with a 2.4 liter I4 engine
1999 Toyota 4Runner
2000 Toyota 4Runner
2008 Toyota 4Runner
2009 Toyota 4Runner
2017 till present fifth generation Toyota 4Runners
The 4Runners from the first and second generations with the 2.4-liter I4 engine were excellent for their time and were most preferred for their reliable transmission, which gave many drivers confidence on any track.
2000, 2001, and 2002 4Runners enjoyed a winning streak as the "most dependable midsize SUV" in 2003-2005. They are not fuel efficient but have excellent towing capacities with relatively good ride quality.
The 2008 4Runner model also won the title of "most dependable midsize SUV" in 2011, delivering a quality and reliability score of 87.
The recent model of the 4Runner to win the title as the most dependable in its category is that of 2017. It offers great performance and towing capacities with a high resale value. It also ranks high on the safety scale as its crash test rating shows you would be well protected in an accident.
The latest 2023 model of the Toyota Runner seems promising already, with the many innovative technologies that grace the car in a bid to increase safety, ride quality, and control.
Is the Toyota 4Runner worth buying?
The 4Runner's reputation stems from its reliability in the most challenging situations. It works better with age and, with proper maintenance, can rake you through any path for many years.
However, to get the best Toyota 4Runner, avoid its first generation model with a 3.0-liter V6 engine and its second generation of 1990-1995. They both develop severe engine problems that drain your pocket, making the vehicle an unpleasant investment.
What is the most common problem with a Toyota 4runner?
Rust is the most common problem Toyota 4Runners face. Among all the models, the third-generation 4Runners suffered the most from this issue.
What year 4Runner has frame problems?
4Runners with the most frame problem are those models of 2003 to 2009. The issue was severe enough to reach the National Highway Traffic Safety Administration, which investigated the matter, leading to a few recalls.
Which 4Runner has the best engine?
The 4Runner with the best engine is the Toyota 4Runner TRD Pro. Its engine contains a 4.0 liter DOHC 24-Valve V6 motor with Dual Independent Variable Valve Timing with Intelligence (VVT-i) which delivers 270 horsepower at 5600 rpm.
Is a 4Runner better than a Jeep?
The 4Runner is a preferred option for most drivers over the jeep as it gives ample cargo space, a large interior, and still features great off-road capabilities. When you get the suitable model, it gives you excellent service as promised, which is worth your money. 
Which year model was the worst for the Toyota 4Runner?
The 2004 Toyota 4Runner is labeled as the worst, together with the other 4Runners of its generation. They were not worth purchasing as they had a multitude of problems, with the severe one being head gasket issues. It is best to avoid this model and the others in its generation at all costs, as they don't just make you spend too much on repairs but also jeopardize your safety.