Dodge Durango years to avoid — most common problems
Discover the Dodge Durango years to avoid for a hassle-free car buying experience.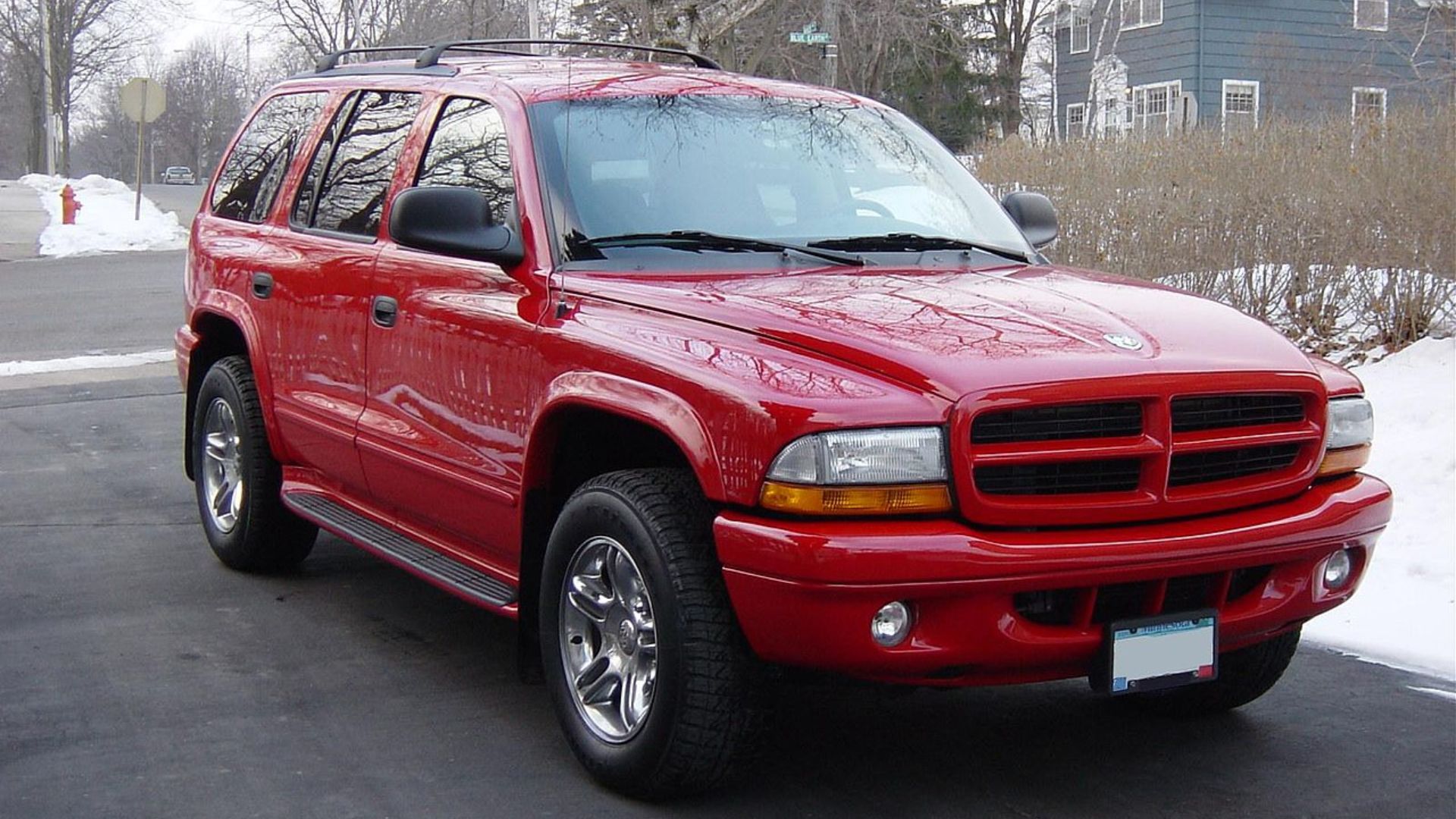 Since its introduction to the market in the 1990s, the Dodge Durango has gained popularity among many car enthusiasts.
Renowned for its strong engine, the Durango has a roomy interior, and stylish exterior. It is the only SUV from the brand still in production and the only one of its size with a 7,400-pound towing capacity. The car is currently in its third generation.
Despite these excellent features, the Dodge Durango can experience a number of typical issues. Some years are more problematic than others, and the problems they have can be fairly expensive to fix. In this article, we will look at those issues common to a Dodge Durango and their possible solutions, the best years, and the Dodge Durango years to avoid.
Common Dodge Durango problems
Here is a list of problems that are common to the Dodge Durango:
Poor fuel economy
Poor fuel economy is one of the most prevalent problems with this model. There have been reports from drivers that they could barely go twelve to fifteen miles per gallon. Having this problem can be frustrating, especially for people who commute frequently. This issue is frequently brought on by the car's weight and size, which make it less fuel-efficient than other SUVs of comparable size.
Towing capacity
The towing capability of the Durango is another frequent problem. Many owners have complained that their cars could only haul about 5,000 pounds instead of the claimed 7,400 pounds. The weight and suspension of the vehicle are two common causes of this issue. It is crucial to verify your vehicle's capabilities if you anticipate undertaking a lot of towing rather than relying just on the quoted numbers.
Transmission issues
The transmission of the Dodge Durango is one of the most frequent issues. When changing gears, many owners have complained that their gearbox jerks or slips, which may be very annoying (and even a safety hazard). Low transmission fluid levels are frequently the root of this issue; therefore, it's crucial to constantly check your fluid levels and replenish them as necessary.
Problems with the engine
There could be problems with your Dodge Durango's engine stalling or misfiring. Numerous factors, such as a clogged air filter, damaged spark plugs, or an ineffective oxygen sensor, can be blamed for these issues. It's crucial to bring your car to an experienced technician for an inspection and repairs if you're having these problems.
Electrical issues
Dodge Durango owners might encounter electrical problems, such as problems with the radio, lights, or windows. Numerous factors, such as frayed wiring, blown fuses, or defective switches, may be to blame for this.
Overheating
A leaking radiator hose or a broken water pump can both result in overheating. The temperature gauge on your dashboard will let you know whether your car is overheated. There have been some instances of overheating on the instrument panel's integrated circuit, which led to house fires. The business then issued a recall for the versions from 2004 to 2006.
Window fog
Windows have been noted by some users to fog up easily. A bad window seal frequently brings on this issue. The rubber trim surrounding the window's edge serves as the window seal. By changing the seal, you might be able to resolve this issue.
Leaking sunroof
The sunroof on the Dodge Durango might be dripping. Debris in the sunroof drains, or a bad seal could be the source of a sunroof issue. Cleaning the sunroof drains and/or changing the sunroof seal are two potential solutions to this issue. If none of these fixes work, you might need to replace the complete sunroof assembly.
Oil sludge in the engine
Oil sludge issues are common with Dodge Durango vehicles. The cause is that engine coolants from the pumps mix with the oil, which causes oil sludge to accumulate. This widespread issue is known to affect the 1999–2004 vehicles.
Faulty TIPM chips
The Totally Integrated Power Module (TIPM) manages the vehicle's electrical setup. When the TIPM is broken, it inhibits the airbags from deploying when they are needed. It stops the power window from operating and abruptly turns off the fuel pump.
What Dodge Durango years to avoid?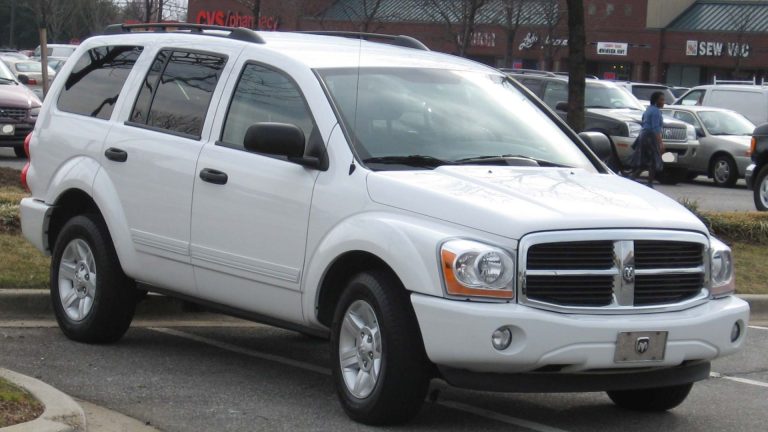 These are the Dodge Durango years that you ought to stay away from. They often come with a variety of problems and grievances.
First-generation Durango (1999-2002 model years)
The Dodge Durango series' most problematic model is the 1999 model. As a result of its numerous issues, it has a reputation for being the worst model. Five different recalls have been issued for the 1999 Dodge Durango, which frequently has brake and engine issues.
Accidents could occur because of the engine's propensity to shut down suddenly while the vehicle moves. The transmission has a problem as well because it does not shift correctly. If you own this model, you might experience some of these issues because its suspensions have problematic ball joints.
Even though the manufacturer tried to address the previous generation's shortcomings, the 2000 Dodge Durango fell short of expectations. Its suspensions frequently shriek from the front end and have joint issues. The engine can stall out while moving and produce oil sludge as well. The engine of the 2000 Durango is the subject of the majority of complaints.
Numerous problems, including those with the brakes, air conditioning, engine, and interior accessories, beset the 2001 model. Low oil pressure is known to cause its engine to twitch, which leads to failure. Its power locks and radio output are also problematic, and the vehicle's air conditioning system frequently breaks down. Particularly, the price of repairs might be quite high.
The air conditioning system of the 2002 Durango is broken and has a poor design. It is also well known to have problems with oil sludge. This model is known for having issues with the cruise control and door locks.
Second-generation Durango (2004 and 2005 model years)
The 2004 Dodge Durango is notorious for having a variety of faults, from external concerns to engine problems. Sadly, the 2004 Dodge Durango airbags did not deploy, leading to a recall. The main problem, though, is its engine. Most owners have voiced complaints regarding stalling and engine failure. On this model, there have also been instances of oil sludge.
The 2005 Dodge Durango has engine, fuel system, and bursting airbags issues, and its engine's constant stalling was also disturbing. Additionally, this Durango's fuel system contributes to fuel loss.
Third-generation Dodge Durango (2012 model year)
The 2012 model was recalled ten times, usually because of electrical and engine issues. It appears on our list in part due to these issues. The malfunctioning TIPM chip causes the engine to stop, impacting how the car's electrical components operate. Additionally, owners complain of persistent engine misfiring when driving. The model's lamp issue, which could start a fire, is a big hazard.
Best Dodge Durango years
It's a great idea to go for a dependable Dodge Durango model if you're looking for an SUV. Here are a few of the best years to consider:
2008 Dodge Durango
2009 Dodge Durango
2014 Dodge Durango
2015 Dodge Durango
2016 Dodge Durango
2017 Dodge Durango
2018 Dodge Durango
2021 Dodge Durango
The 2008 model is known for being the first car to feature the 4.7-liter engine of the next generation. Additionally, this model contains amenities that enhance driving, like a rear backup camera. A superior V8 variation than other V8 variants in earlier models is included with this model.
The 2014 Durango is known for its off-road prowess and also features strong stability and traction control. The 2009 Dodge Durango features an effective engine, ample cabin room, and off-road capabilities. It comes in three trims and boasts a number of new upgrades, including a V8 engine with an additional cylinder for better fuel efficiency. Additionally, it includes amenities like fog lights and roof racks as standard equipment.
The 2015 model has exceptional interior space; you will be impressed with how cozy these seats are. However, third-row seats are somewhat congested. Additionally, it has front-side airbags, traction and stability control, and standard antilock disk brakes. These features are in place to give drivers a smooth experience.
The 2016 Dodge Durango is the genuine deal if you're looking for a solid SUV with a fantastic cabin. Additionally, it offers one of the Durangos' smoothest rides. The R/T trims of this vehicle come standard with a number of amenities. Its standard V6 engine excels at performing its duties and is noted for its high level of fuel efficiency. Therefore, this model is superior to earlier ones because it uses less fuel.
The 2017 Durango has an excellent infotainment system despite having a less-than-stellar fuel economy. The vehicle is known for having enough third-row seats for the passengers' comfort. Third-row seats, however, are only offered as an alternative. This model is the best year because of its powerful engine.
The 2018 model also offers a number of technologies, including Android Auto and Apple CarPlay. The 2021 Dodge Durango is the best year for various reasons, including its redesign, which makes it look better than its earlier models. Additionally, the car comes with a larger touchscreen and plenty of space for comfort and convenience.
Is the Dodge Durango worth buying? 
In summary, buying a Dodge Durango is a great option if you need a three-row SUV. The 2022 model is highly recommended. Strong engines, value-for-money features, and the fact that it's your last chance to obtain this edition are three good reasons to buy one.
Are Dodge Durangos reliable? 
The Dodge Durango is highly reliable when compared to other SUVs of the same class. 
How many miles is a Dodge Durango good for? 
With regular maintenance, the Dodge Durango can last between 200,000 to 250,000 miles, and maybe more.
Do Dodge Durangos have transmission problems? 
The simple answer is yes. They are frequently simple to spot. Shift delays, grinding or leaping during acceleration, a queasy feeling, whistling noises, or a burning odor emanating from under the hood are all signs of transmission issues with the Dodge Durango.