Ford Explorer years to avoid — most common problems
Avoid potential problems by identifying the crucial years to avoid for the Ford Explorer.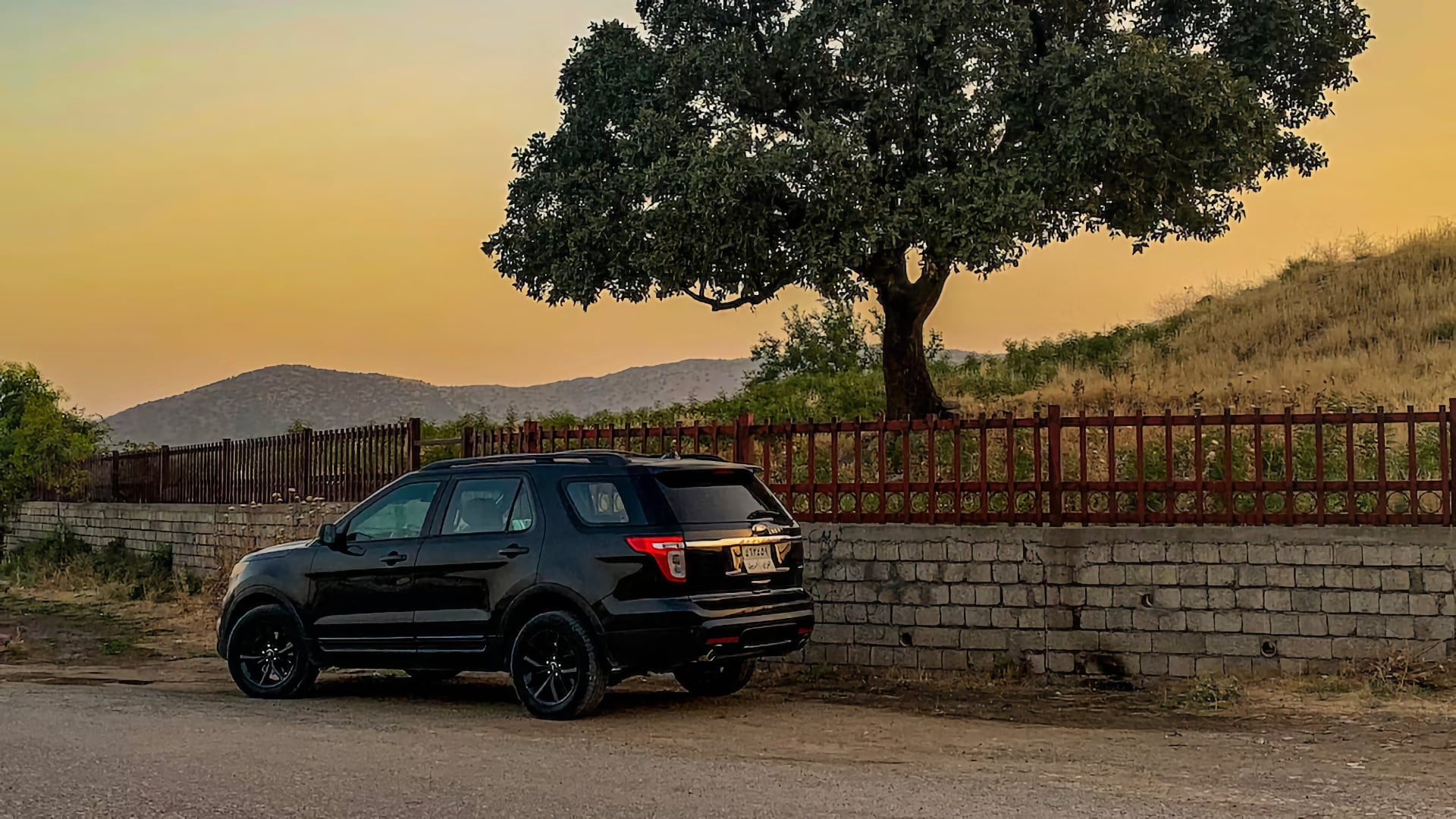 In 1991, the first Ford Explorer was introduced, and since then, it has been one of Ford's vehicles with the longest production runs.
With adequate technology and capacity for any family, the contemporary Ford Explorer three-row SUV is sporty and stylish. It has established itself as a mainstay in the Ford SUV line-up and was most recently given the high-performance ST trim for an added boost.
During the past 11 or 12 years, the Explorer has experienced very few significant problems. However, if you look far enough back, you'll discover which Explorer model years are the worst for owners. We don't advise buying a secondhand Ford Explorer from 2002 to 2006.
The Explorer has one of the largest datasets of complaints about its model years, thanks to its extended history of manufacturing. In this article, we'll provide you with all the knowledge you need about the Ford Explorer model years to avoid. When looking for a used Explorer, this will enable you to select the ideal model.
Why you can trust REREV's advice on which car model years to avoid: Our car experts look at official data, ask real drivers what they think, and talk to experienced mechanics to make sure our list is useful. This reliable info can make buying a car easier for you. Want to know how we do it? Find out more about our research methodology.
Most common Ford Explorer problems
The chances of finding a Ford Explorer from the first generation in 2022 are slim, but you should pass it up if it does.
The Ford Explorer from the 2002 to 2006 model years is one of the worst used car purchases a buyer can make when all of these issues are considered.
Even though they aren't as commonly reported, there are enough instances to say that such problems are widespread.
Surprisingly, the 2004 Ford Explorer was the subject of five recalls and over 1,200 NHTSA complaints. The 2004 Explorer is still associated with numerous costly issues to remedy, even after the recalls.
Transmission problems
Different transmission issues were reportedly present in 2006, 2002, and 2004 model years. The worst part is that the problems start happening before 80,000 miles. The transmission in the 2006 model reportedly lunged and jerked violently when shifting, and the repair bill came to almost $1,800.
Hard shifting, slipping out of gear, and deadly failure are other transmission faults associated with earlier Ford Explorer models (the transmission stops working). Therefore, before making payments on a used Ford Explorer, it is crucial to inspect the transmission carefully. You should leave the inspection to a trusted mechanic that knows what transmission slipping feels like, just to be safe.
Cracked body panel-paint issues
The rear body panel (just below the rear window) begins to break after a certain number of miles, which was the most frequently reported problem with the 2004 Ford Explorer. This problem, which recurred multiple times, was experienced by over 1,000 owners of the 2004 Ford Explorer model.
Many folks who experienced this problem found a solution by changing the rear panel. While they waited for a recall, a few others vowed never to purchase another Ford Explorer.
Problems with wheels and wheel hubs
2004, 2013, 2002, and 2006 were additional model years with serious wheel and hub issues.
According to reports, the wheels and hub of most Ford Explorer vehicles made in the years above failed even before 100k miles. The 2003 Explorer XLT 4.0L V6 model had the most recorded wheel hub issues.
Most consumers who encountered these problems were left with no choice except to overhaul their wheels and replace their hubs.
Problems with the drivetrain
Despite having a rather sturdy drivetrain, Ford Explorers are nevertheless subject to complaints. The drivetrain reportedly begins to fail after some miles, primarily on the 2002 model.
Rear differential whining, rear differential leaks, 4×4 won't engage, and other difficulties of a similar nature are among the most often reported drivetrain issues with the 2002 Ford Explorer.
Engine problems
The first and second-generation models' engines had several issues, including symptoms of a bad timing chain, sensor, and complete engine failure.
The most severe engine issues usually emerge after 100,000 miles, and fixing them often costs $3,700 on average.
Problems with interior accessories
You won't enjoy seeing the flashing dashboard lights when almost every part of your SUV is in good condition. Some early Ford Explorer models' interior accessories and parts have been the subject of several complaints.
The door-ajar light stays on all the time, power lock issues, heated seat issues, 4×4 light issues, O/D light constantly blinking, erroneous gas readings on the gauge, and many other problems are among the complaints.
Depending on your issue, the repair cost might be as low as $50 or as much as $2,000 per issue.
Which Ford Explorer years to avoid?
In general, the Ford Explorer SUV's initial model years were plagued by several problems. Owners of specific Explorer models on various platforms brought these issues up.
A short selection of the worst Ford Explorer SUVs to stay away from is provided below:
Third-generation Explorer (2002-2005 model years)
Due to an incredible 3,956 complaints, the 2002 Ford Explorer has been regarded as one of the worst automobiles ever produced. It had a serious transmission problem that required repairs that might have cost up to $3000, and the problem often began after 100,000 miles. Around 90,000 miles, a wheel bearing problem also developed and required about $900 in repairs.
A $500 repair was necessary when the panel under the back window cracked, which typically happens about 80,000 miles. Although the charges listed may be the worst-case scenario, consider that costs vary depending on the problem's seriousness.
A transmission problem existed in the 2003 Ford Explorer, which the firm had failed to address and which many customers found to be growingly worrisome.
The transmission issue was reportedly the subject of more than 3000 complaints, which were all made about this particular car type. For example, the gearbox frequently failed, slipped, or missed, which resulted in some terrible incidents for the driver who experienced this difficulty.
The model experienced troubles with the engine, the rear window panel breaking, the A/C and heater, and other things. Like the 2002 model, similar problems also began to surface at 80,000 to 100,000 miles. Furthermore, many people lost faith in the company due to the car's persistent transmission problem.
Following suit, the 2004 Ford Explorer also had a window panel cracking problem, which was the subject of an outstanding 770 complaints.
This one, in particular, began to exhibit symptoms at about 75,000 miles and required a $450–$500 repair, depending on the severity of the problem. Unexpectedly, owners said the vehicle also had a paint corrosion problem, with a typical repair bill of about $500.
At 80,000 miles, the paint typically began to peel off, which was early for any car. Like its predecessors, this car also had a transmission issue; however, by the time it reached 100,000 miles, it was difficult for the driver to shift into reverse.
The 2005 Ford Explorer was no stranger to paint peeling off or the paint job rusting at a very early stage of the car, just like the previous vehicle model. Apart from that, the rear window panel cracked at about 80,000 miles, costing approximately $500 to replace.
The vehicle has had its fair share of troubles with the transmission, engine, and electrical systems. Many car drivers claimed that the transmission frequently failed, the gears occasionally even leaped without warning, and they were sometimes exceedingly challenging to change.
The car's braking system and engine suffered from numerous serious gearbox problems. The car exhibited aberrant acceleration and deceleration, abrupt braking, and sudden acceleration.
Fourth-generation Explorer (2006 model year)
Although this model had a redesign, it needed to improve its ability to address the fundamental problems of the vehicle, which continued to plague all owners.
The transmission and cooling system of this 2006 Ford Explorer attracted over 770 complaints due to gearbox problems and a broken radiator.
The problem with the transmission deteriorated to the point where it started recurring at about 50,000 miles and cost owners about $2000 to fix.
Best Ford Explorer years
The remaining model years of the Ford Explorer are an excellent buy, excluding the years designated as the "Worst" versions. This contains more recent models from 2017 and some older versions from 2007 to 2013.
With the proper maintenance, these Ford Explorer models have a superior reliability rating and can travel over 200,000 miles.
Best years for Ford Explorer:
2010 Ford Explorer
2011 Ford Explorer
2016 Ford Explorer
2019 Ford Explorer
2020 Ford Explorer
Very few issues have been reported with the majority of the models sold during the first generation (1991–1994), second generation (1995–2001), fourth generation (2006–2010), fifth generation (2011–2019), and sixth generation (2020–present). So when looking for a used Ford Explorer, these are the best models to pick from.
Except for the 2006 model year, none of the fourth-generation cars have received many complaints. Once the fifth generation was introduced in 2011, transmission issues became less of a problem.
Ford Explorers from the fifth and sixth generations have fewer complaints. The most common problems, according to records, change annually. But they are rare and not as common. This indicates that certain model years are reliable.
Is the Ford Explorer worth buying?
The good news is that there are still several secure and dependable model years to pick from if you're interested in purchasing a used Ford Explorer.
The majority of the models sold during the first generation (1991–1994), second generation (1995–2001), fourth generation (2006–2010), fifth generation (2011–2019), and sixth generation (2020–present) have only had a small number of issues reported, according to CoPilot.
Just be careful to omit the 2006 model if you're considering the fourth-generation Explorer options.
Ford Explorer transmission issues were no longer a significant issue in 2011. Additionally, fewer and fewer complaints were filed as the business entered its fifth and sixth generations.
When it comes to upgrades, the 2013 Ford Explorer stands out from the competition. The luxurious and roomy inside, on-the-road solid performance, and outstanding high-tech features are only a few amazing qualities.
A four-cylinder turbocharged engine and excellent fuel efficiency are further benefits for owners. Additionally, the 2013 model scored exceptionally well regarding crash test safety, and the model years 2010, 2016, and 2019 are other noteworthy ones.
Furthermore, the Ford Explorer is a fantastic SUV that occasionally has a great engine and exceptional amenities. If you take care of the car, it can be your best buddy.
Additionally, it may function as a typical daily commuting SUV, and its powerful engine can let you haul hefty loads and move heavy luggage.
What's the worst year for a Ford Explorer?
From 2002 through 2005, the entire third generation of the Explorer had a lot of complaints. These years saw a variety of complaints, from 827 in 2005 to a high of 3,956 in 2002.
What years did the Ford Explorer have transmission problems?
The automatic transmission from the 5R55 series, which was only utilized in the third-generation Ford Explorer from 2002 to 2005, frequently became quite unreliable after 50,000 to 100,000 miles.