Lincoln Navigator years to avoid — most common problems
Understand the crucial years to steer clear of when considering a Lincoln Navigator.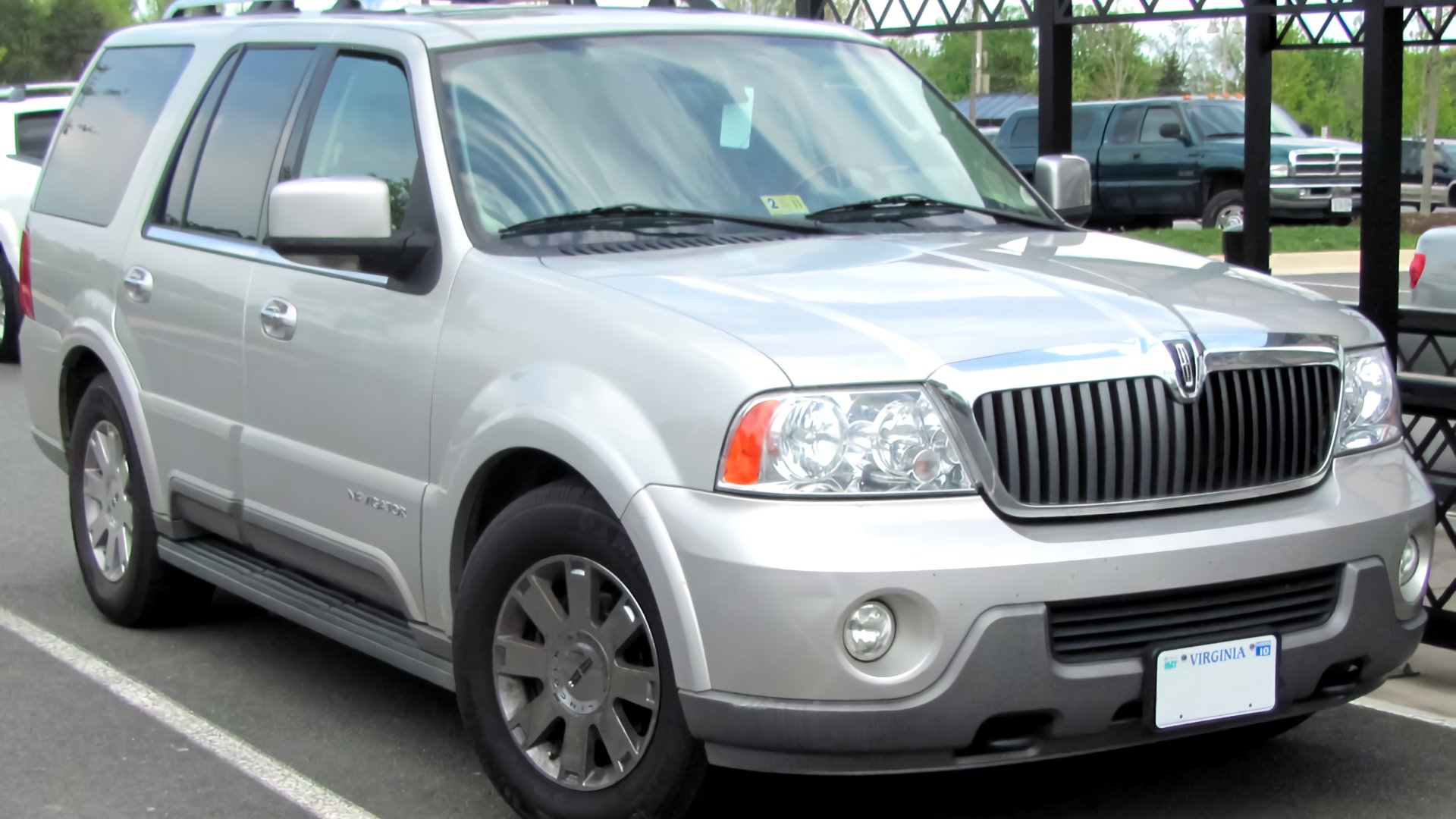 Back in the 1980s and the early 1990s, the US market of SUV cars started blooming and this type of vehicle quickly became one of the favorites for family needs. Raised clearance and a safer ride when compared with station wagons made SUVs the go-to option for drivers and in 1998, the Lincoln Navigator was born.
While it was a big transition to large and full-size SUVs, it's obvious that the risk was well accounted for if you look at the success of the model. More than two decades later, our team of dedicated automotive enthusiasts is here with a guide on Lincoln Navigator years to avoid that will help you avoid the problematic model years.
Most common Lincoln Navigator problems
After four production generations (the fourth one being still in production), Lincoln Navigator became the epitome of a reliable and luxurious family SUV. Drivers have mostly complained about the early model years and their problems, while newer generations are built quite sturdy.
Of course, car manufacturers can't make a model that will never go through some sort of mechanical issues. The Navigator had a few of these over the years, and they mostly include issues like radiator leaks, bad airbag sensors, and windshield linkages issues.
There were some engine problems reported with the new EcoBoost twin-turbo V6 that's the main option for a fourth-generation Navigator, but these were sorted through a recall. Overall, you have to consider some minor issues like corroded battery cables and terminals, as well as faulty air suspension.
While these can lead to inconveniences with the electrical system and a bit of a bumpy driving experience, it's nothing that can't be easily solved. Still, you don't want to look the other way around before hearing about the coolant leaks and engine issues that could be more serious.
Coolant leaks and overheating
We want you to come at it prepared when thinking about buying a used Navigator, so let's start with the most serious issues. These are always related to engine operation and the first one can severely damage the 5.4-liter V8 if not treated properly.
It's the radiator leak that kept occurring throughout the production of the car with this engine type. The solution is to check the coolant pathways and fix the radiator leak to prevent overheating. If done on time, this repair won't set you back for too much, but it's always better to buy a used vehicle without coolant leaks.
One piece of advice you may find useful is to always check the radiator cap for leaks since it was often the cause even though the coolant pipes were intact.
Problems with the turbocharged EcoBoost engine
Another painful fault that may occur with this model is the engine fault which is commonly found with fourth-gen Navigators that hadn't been through a recall. Ford Motor Company issued an official recall in 2022 to fix the problem of the 3.5-liter twin-turbo V6 that sometimes caused a fire hazard.
This even happened while parked or with the ignition off, so it's something to have in mind when looking for a used Navigator. This problem was mostly associated with a 2021 model year, and besides the engine and coolant leak flaws, the Navigator is overall quite reliable with some minor faults along the way.
Electrical system faults
Besides the engine and cooling issues, the most common type of problem that the Navigator drivers have faced is related to the electrical system. We know it may sound like an easy fix, but that's not always the case, especially when it comes to faulty airbag sensors.
If you don't want to wonder why is the airbag light on, we advise you to check the airbag system as well as the battery cables and terminals.
Windshield linkages
This one may sound a bit odd at first, but many Navigator models struggled with visibility issues due to broken windshield arms. Because of this, there was an official recall issued by the Ford Motor Company in 2022 and it mostly involved recalls of the 2020 Navigator model.
The company replaced the faulty windshield wiper arms that were prone to damage, so it's now safe to buy a used Navigator that has gone through a recall.
Which Lincoln Navigator years to avoid?
It helps a lot to know about the most common issues when buying a used Navigator, but some model years proved to be worse than others. Through the four generations of production, drivers have mostly complained about the second-generation models.
Here's what it all looks like when viewed through the generations of this popular SUV:
Second-generation Lincoln Navigator (2003-2004 and 2006 model years)
The second generation of the Navigator made a significant jump from the design of the first gen, but some issues simply need to be addressed here. If you are considering buying the second-gen Navigator, make sure to steer away from the 2003, 2004, and 2006 model years.
These were also the worst model years of the Navigator overall due to a large number of complaints. Drivers have mostly reported electrical issues and car battery corrosion was one of the main reasons behind these problems. Also, there's the infamous air suspension problem which was quite expensive to fix and deal with.
It helps you get that premium and luxurious floating feeling when operative, but fixes of malfunctioning air suspension for this vehicle often ranged from around $700 up to $2000.
Third-generation Lincoln Navigator (2007 model year)
Considering all the problems that came with the second-gen Navigator, the third generation was rather well-built and reliable. There's only one exception and that's the 2007 model year which received nearly the same amount of complaints as some previously mentioned years.
There were some issues with the electrical system and some braking system faults, as well as the matter of air springs regarding the suspension that led to frequent repairs.
Fourth-generation Lincoln Navigator (2018 and 2020 model years)
When it comes to the fourth generation of the Navigator, there's the problematic 2020 model year that suffered from windshield problems, as well as airbag issues caused by faulty passenger side sensors. There were also some issues with the coolant leaks and engine stalling associated with the EcoBoost V6 powertrain.
Overall, the fourth generation is one of the most reliable due to the low amount of complaints that these models received, so as long as you pay attention to the listed issues, you should be fine.
Best Lincoln Navigator years
There are some Navigator production years that you should truly avoid, but that doesn't mean that it's the case with all the generations and years. Generally speaking, the Navigator is Ford's most expensive production car if we remove the famous Ford GT car from the equation.
It's a full-fledged luxury SUV that's perfect for a family ride, and it has all the comfy features you could need. So, take a look at the list of the best Lincoln Navigator years that proved to be the most reliable:
2000 Lincoln Navigator
2005 Lincoln Navigator
2008 Lincoln Navigator
2009 Lincoln Navigator
2010 Lincoln Navigator
2011 Lincoln Navigator
2012 Lincoln Navigator
2013 Lincoln Navigator
2014 Lincoln Navigator
2017 Lincoln Navigator
2019 Lincoln Navigator
2021 Lincoln Navigator
2022 Lincoln Navigator
It's crucial to avoid the problematic second-gen models and go for the 2005 model since it received the least complaints. Major problems like electrical faults and air suspension issues were solved by the later model years of the third generation, so it's safe to go with the 2009 to 2014 model years.
Finally, it's just important to buy recalled models if you aim for the fourth-gen Navigator to avoid airbag issues and problems with the engine fire hazard.
Is the Lincoln Navigator worth buying?
It all comes down to the Navigator's reliability and comfort when deciding whether it's worth buying or not. All things considered, our team gives it a positive rating as a reliable and affordable used luxury SUV that allows seating for more than 6 persons.
Make sure to avoid the model years with engine cooling issues or fire hazard possibilities to get the most out of this impressive SUV.
Are Lincoln Navigators reliable cars?
Yes, Lincoln Navigators are reliable cars with a low count of driver complaints, and the only exception is the second generation with problematic model years like 2003, 2004, and 2006.
Is the Lincoln Navigator a good buy?
Yes, the Lincoln Navigator is a good buy if you are looking for a comfortable and reliable family SUV with the potential to last for years even if you buy a used model.
How many miles can a Lincoln Navigator get?
The Lincoln Navigator can get up to 180,000 miles and even more with proper maintenance.